USE CASE
Cloud Monitoring
Real-time visibility into every cloud and every service across your entire stack.
The only real-time hybrid and multicloud monitoring solution built for any environment
Data-driven insights for your entire stack

See Everything Bright and Clear

Instant full visibility into cloud infrastructure and services with out-of-the-box integrations and dashboards

Scale Without Fail

Future-proof your investment with a solution that grows with your organization
Since we started using SignalFx, we're alerted to issues in seconds compared to a 10-minute latency with our previous solution. This allows us to get in and fix issues before they have a downstream effect for the officers using the platform.
Previous
Next

Product Capabilities
Robust and flexible monitoring across hybrid and multicloud environments at any scale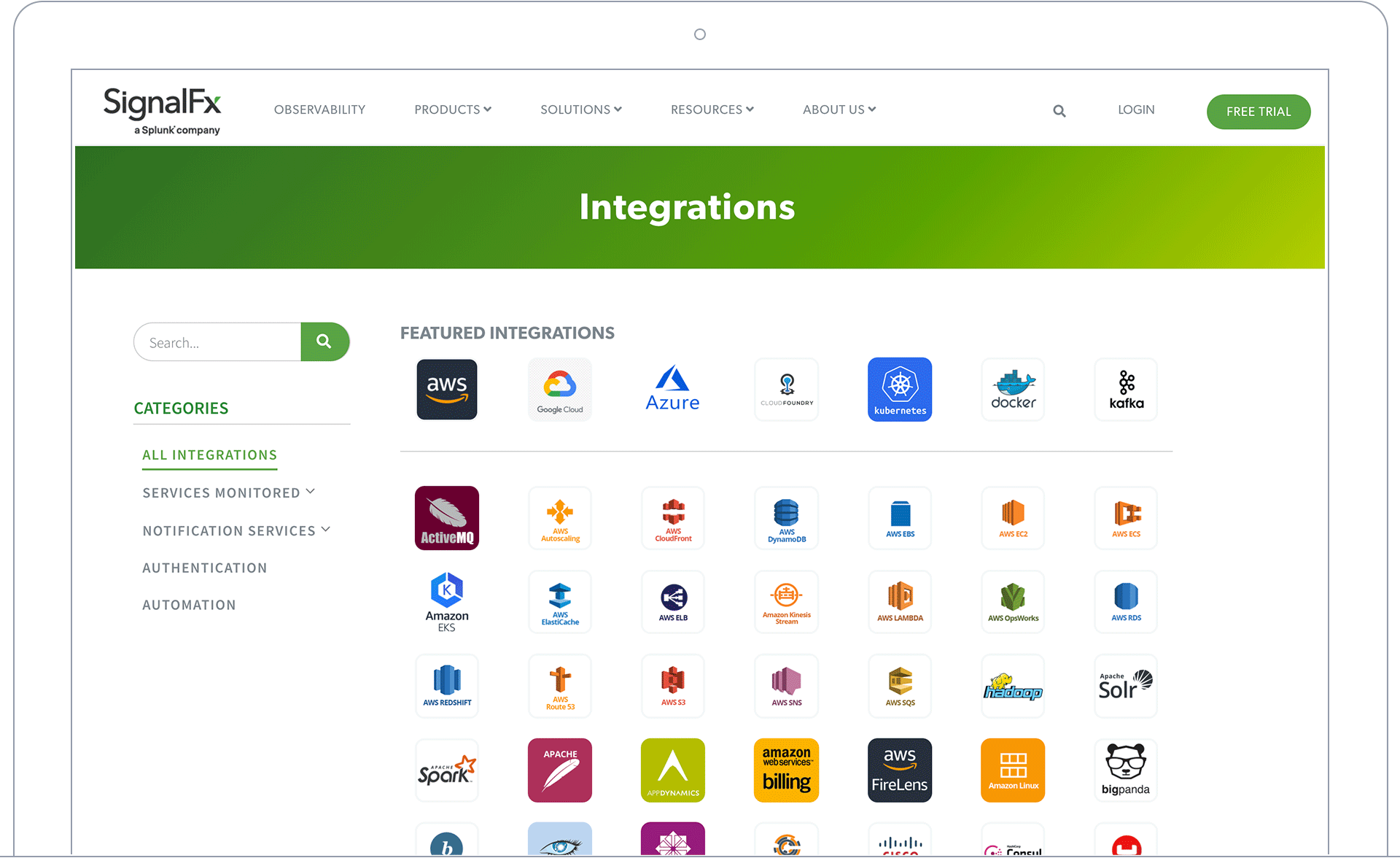 High-Resolution Visibility for Any Environment
Start monitoring your environment with high-resolution visualizations, hundreds of integrations and pre-built dashboards, and explore services like containers in seconds — while slicing and dicing on services seamlessly.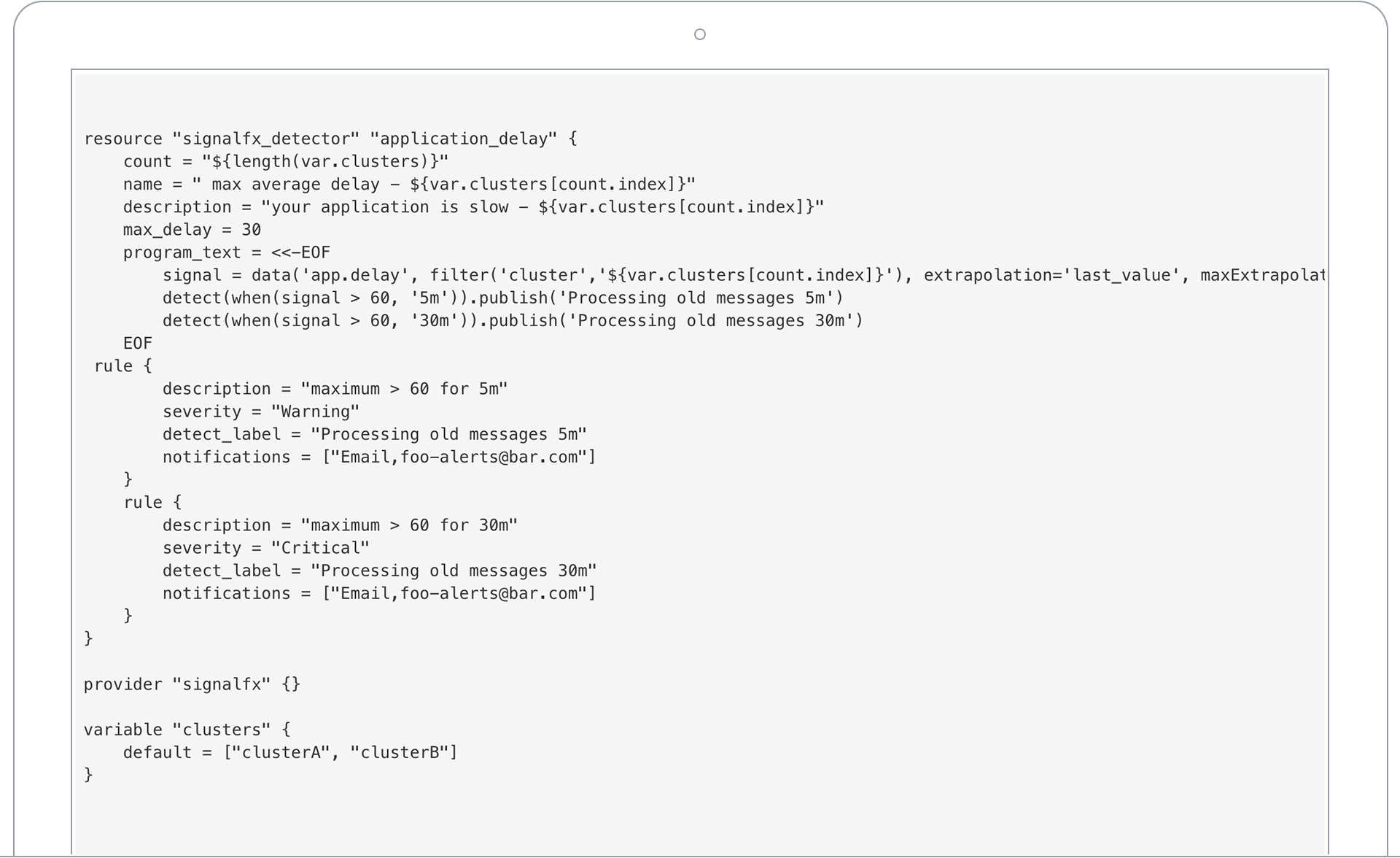 Move Fast Without Losing Control
Work at the speed of innovation with programmable APIs for monitoring -as -code, shareable best practices like mirrored dashboards, and integration with CI/CD toolchains for standardization across the enterprise.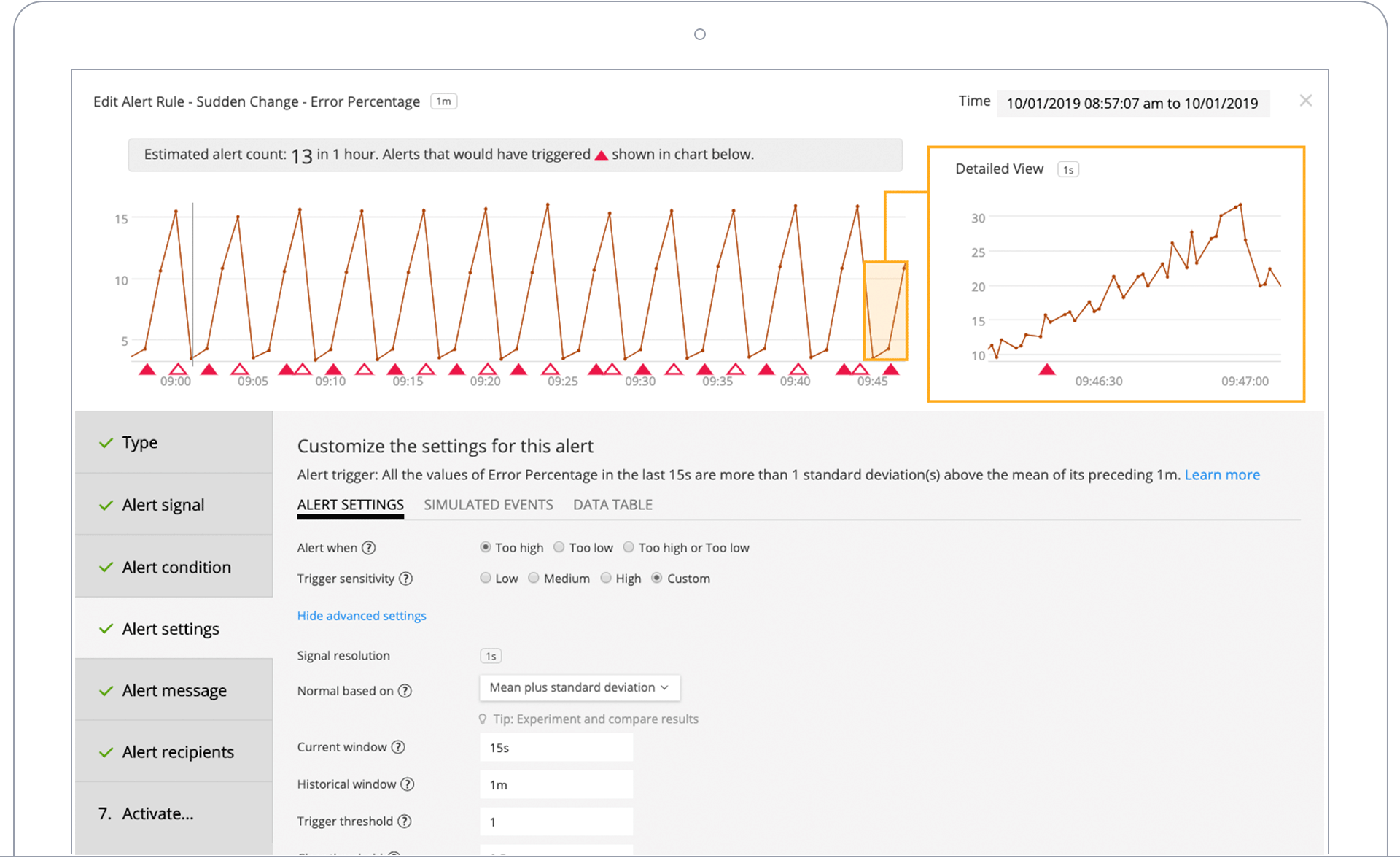 Shorten MTTD and MTTR
Detect issues immediately with real-time AI-driven streaming analytics for accurate alerts in seconds, not minutes. Preview alerts before pushing them into production to reduce noise.
What can you do with Splunk?