solution
Rapidly detect Advanced Persistent Threats (APT)
Spot anomalies
Monitor for malicious behavior and stop it fast.

Enrich with threat intelligence
Combine internal and external intelligence data to get a holistic view of security threats.
Detect in seconds
Use real-time streaming analytics to quickly detect suspicious and malicious behaviors.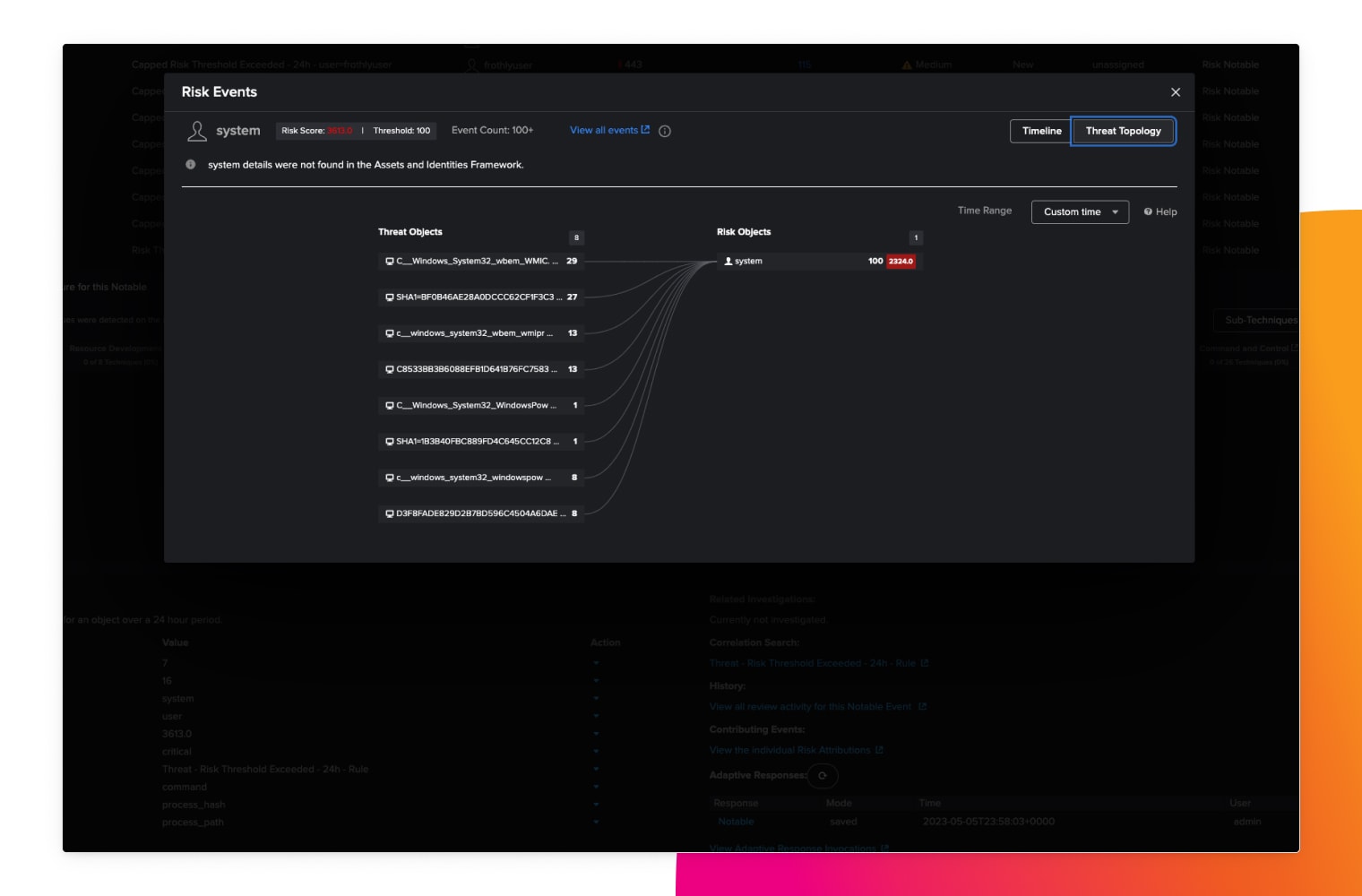 Combat threats with actionable analytics
Protect your business and mitigate risk at scale with data-driven insights from Splunk Enterprise Security.

Since implementing Splunk ES as the brain in our security nerve center, we have found Splunk to be the right solution to quickly and effectively create and implement security analytics across a wide array of data sources and security use cases ... Splunk has made it very easy to ingest data from different sources and then present them in a way that is meaningful to stakeholders, such as our board or other leadership.
Risk-based alerting
Conquer alert fatigue, attribute risk to users and systems, map alerts to cybersecurity frameworks and trigger alerts when risk exceeds thresholds.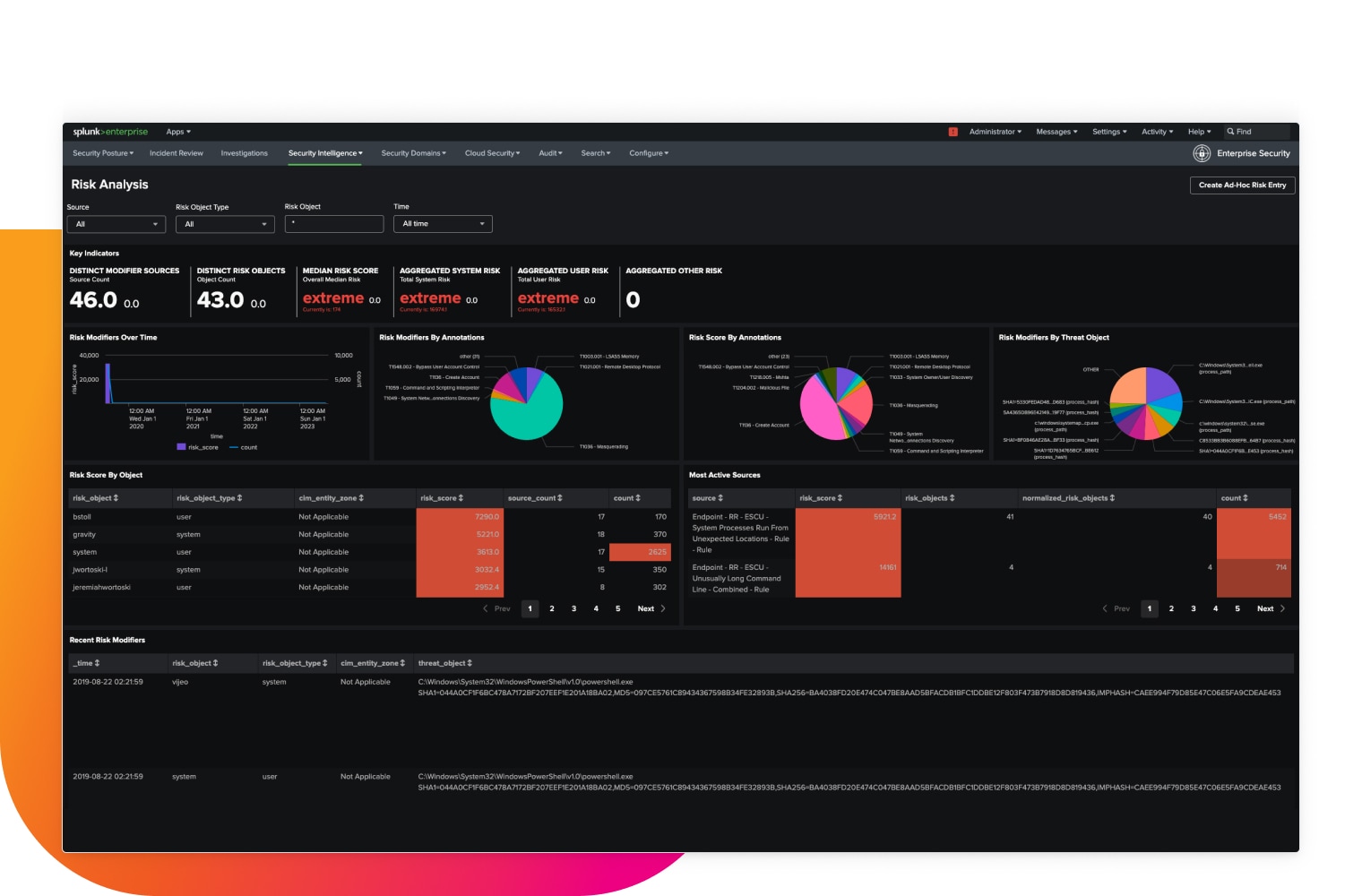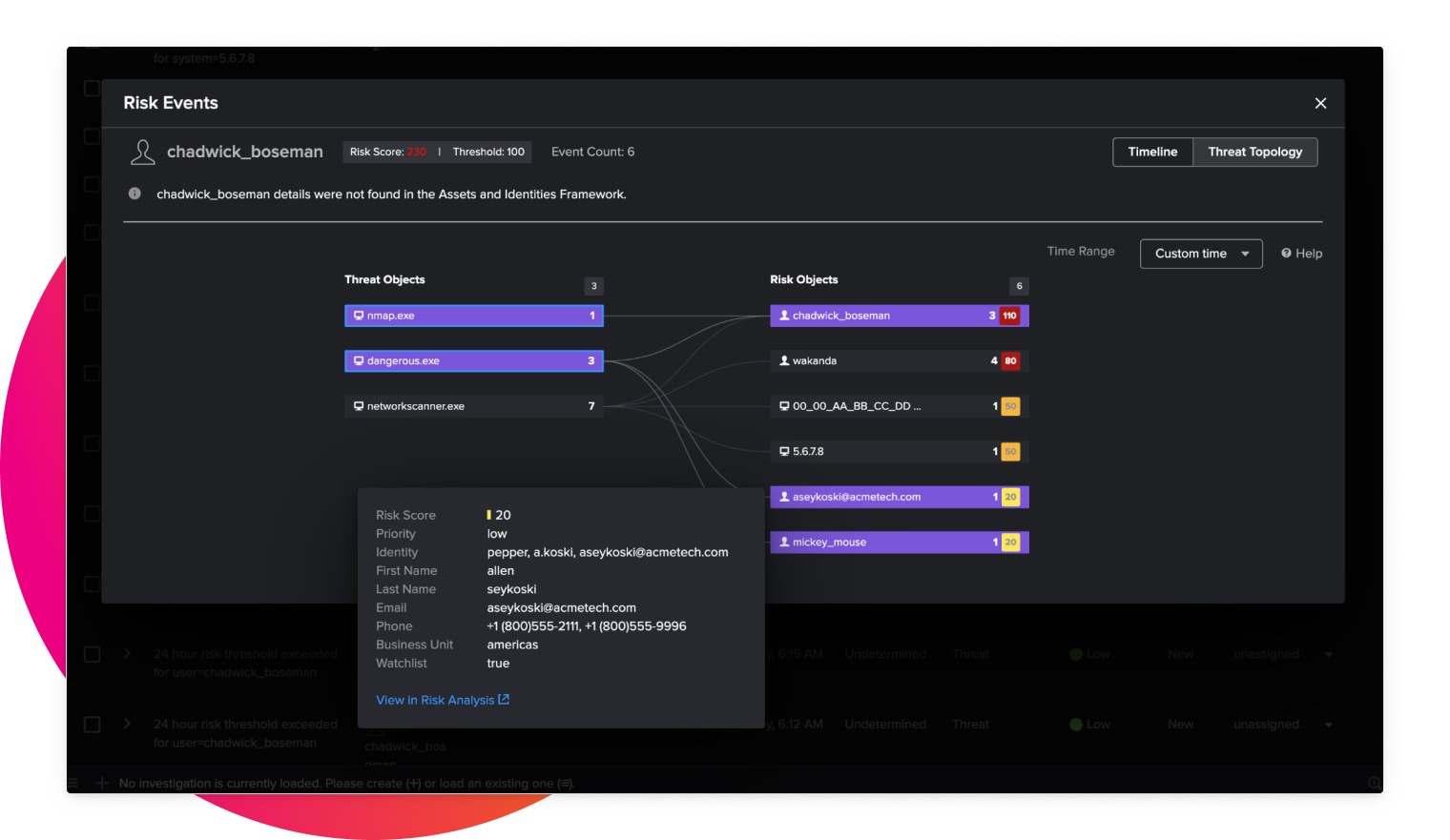 Scalable real-time streaming analytics
Our advanced security detections enable better situational awareness and rapid response times to suspicious behavior. They effectively combat insider threats, credential access and compromise, lateral movement and living off the land.

Replacing our previous SIEM with Splunk Enterprise Security has dramatically improved our ability to effectively monitor and secure our complex hybrid environment. At the same time, using Splunk Cloud has helped ensure we have the flexibility we need to respond to the evolving threat landscape.