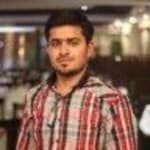 By Muhammad Raza October 16, 2023
Cloud computing changed the way enterprise IT works. Investments in public technologies are forecasted to grow by 21.7% to reach the $600 billion mark by the end of this year. The trend is driven by two major factors:
The financial proposition of replacing high CapEx with affordable OpEx.
The availability of fully-functional IT services that you no longer have to build in-house.
Business organizations view these capabilities as an imperative for digital transformation — especially the domain-specific IT services that solve problems unique to their industry verticals. This paradigm has enabled small startup firms to take on established vendors in the cloud computing space as more business organizations look for specialized cloud platform technologies.
Large vendors have followed suit and combined industry-specific cloud platform technologies, services and applications within the SaaS, PaaS and IaaS delivery models.
Research firm Gartner recognizes all these technologies as Industry Cloud Platforms, coining this term as a top 10 strategic technology trend for 2023. Let's look at the cloud landscape today and then see what industry cloud platforms are doing differently.
---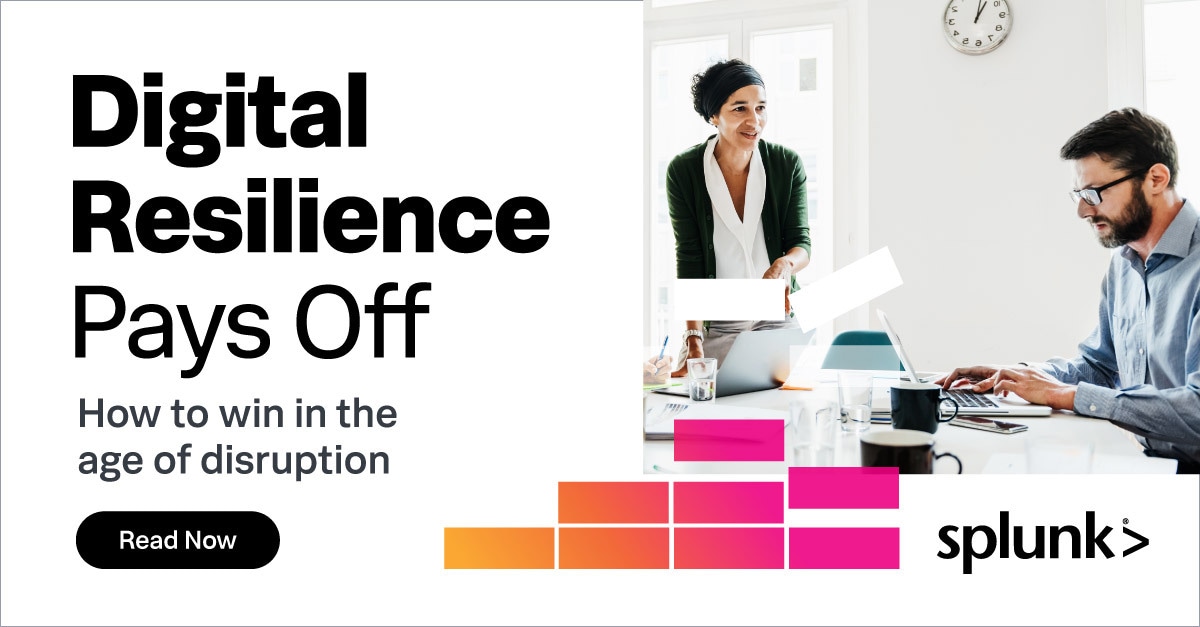 ---
Challenges with general-purpose cloud services
But why is the industry shifting to domain-specific cloud platforms? Let's first review the challenges facing general-purpose or generic cloud services:
Securing cloud workloads requires more work
Security-sensitive business organizations cannot use off-the-shelf cloud services without additional layers of security and customization. That's because the organization likely requires security protocols that are not embedded into this "off-the-shelf" product.
Plus, any additional customizations are likely to cause performance and dependability issues.
Lacking regulatory compliance
Tightly regulated industries — finance, healthcare — are often restricted from using public cloud services. Cloud vendors must therefore offer unique solutions in compliance with applicable regulations. These regulations can be specific to:
Geographic locations
Industry verticals
Business use cases
For instance, a small, private health care provider serves a few urban neighborhoods. This organization may want to access some cloud storage via AWS or GCP — it's affordable, easy to set up, and comes with plenty of benefits that helps their small business. Seems like a win-win.
But that organization, by nature of its industry, must comply with regulations like HIPAA. Suddenly, a simple cloud storage solution requires a lot more work, or money, to become HIPAA-compliant.
Customizing isn't easy
Customizations affect the dependability and performance of the service. IT users in DevOps environments look for off-the-shelf solutions that can be automatically provisioned to solve unique business problems.
Added customizations undergo a tedious governance and risk management process before they are approved and made available to DevOps users, which naturally forces users to adopt shadow IT practices.
Domain-specific services
Public cloud services are designed to capture a large market share with one-size-fits-all solution; vendors are able to reduce the total cost of ownership (TCO) of cloud services by leveraging the economies of scale.
This is no longer possible for customers facing unique requirements. Further, any added customizations reduce profitability of the services that already running on tight margins.
Building a domain-specific version of an existing cloud platform with a comparable TCO therefore becomes a challenge for cloud vendors.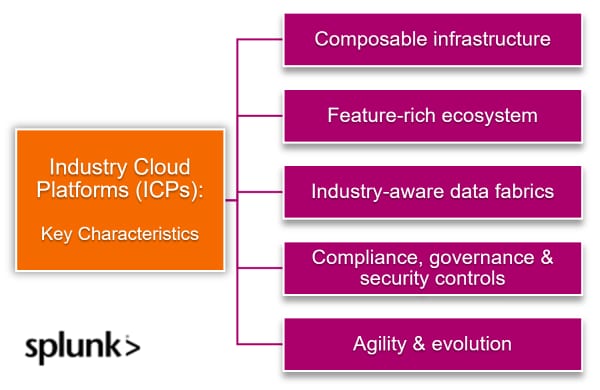 What are industry cloud platforms? Key characteristics
So, industry cloud platforms aim to solve the problems inherent in generic cloud services.
Many vendors offer some flavor of industry-specialized cloud offerings. Others offer community cloud service, essentially a copy or split-off version of the original public cloud platform but maintained separately for some high value customers that are differentiated only by their respective industries.
That, however, is not what we mean by "industry cloud platform". Let's review how the industry cloud platform works and discuss some key characteristics:
Composable infrastructure
Industry-specific applications may require infrastructure resources that are not available in commodity public cloud servers. Such workloads tend to be heterogeneous, requiring dynamic grouping and ad-hoc configuration changes.
Composability characteristic is the essence of an industry cloud platform, which allows users to dynamically combine modular cloud resources with a high-level abstraction from the underlying hardware. Therefore, these hardware components are decoupled from the workloads and can easily fit into the changing requirements.
Feature-rich ecosystem
The industry cloud platform may offer a cloud application marketplace with carefully vetted tooling that is fully compliant with the applicable regulations. The third-party integrations are designed to work seamlessly with the infrastructure. No additional customizations are required.
---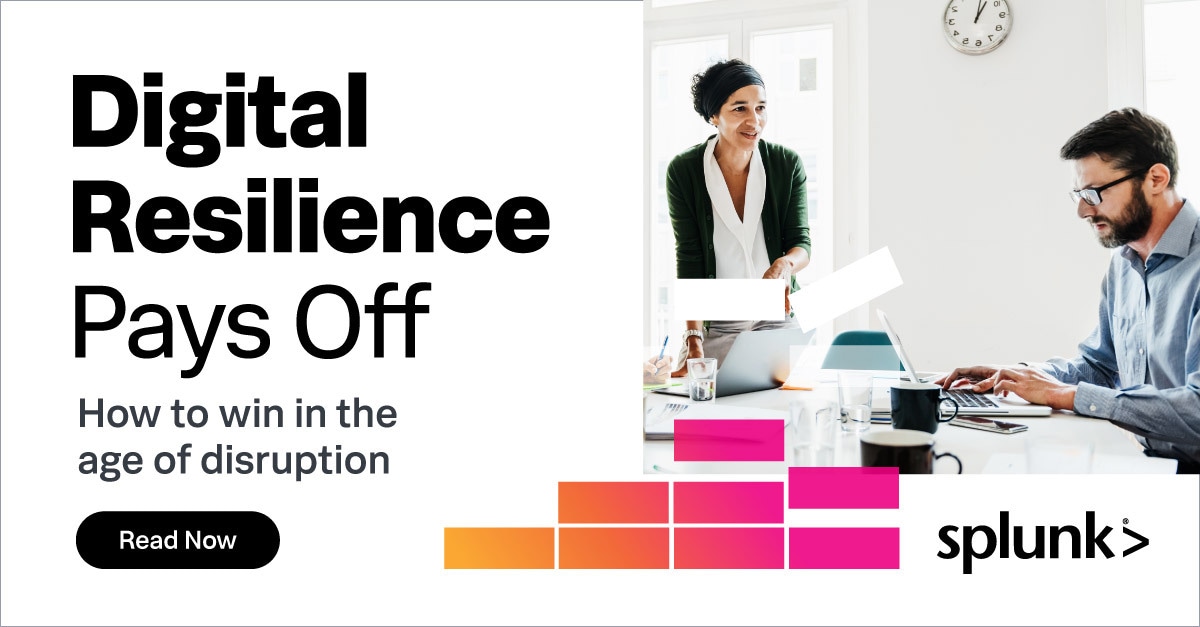 ---
Industry-aware data fabrics
Data fabric architecture modernizes data management and integration by using modern architectural models such as data lakes and data lakehouses. These models enable you to:
Ingest data of multiple structures and formats at scale.
Expedite data processing to match tooling specifications only when required (schema-on-read).
The data fabric can apply varied configurations and access management mechanisms depending on the security sensitivity and organizational policies, to different tools and data assets. This is different from traditional data warehouse systems that follow a rigid data management framework.
Compliance, governance & security controls
Industry cloud platforms have all necessary security controls and governance controls baked into the service, which makes it easier for DevOps users to automatically provision new resources on a whim.
This differs from community cloud platforms, where significant reconfigurations are required to comply with multiple regulations.
(Learn about GRC: governance, risk & compliance.)
Agility & evolution
Industry cloud platforms make it easy to adopt changing requirements, including those for:
The platform serves as a business innovation tool where users can take advantage of a catalog of products and services designed to meet the well-known but uniquely specific requirements across different industries.
The technology also builds on the latest trends in the cloud industry and aligns the advancements with the needs of different verticals.
Are industry cloud platforms the future?
The key takeaway from the Gartner strategic trend of industry cloud platforms is two-fold: to add value uniquely to every industry, and to package the service offering in a way that makes it easy for users to adopt the service without having to maneuver obstacles relating to customizations, security, compliance and risk mitigation.
What is Splunk?
This posting does not necessarily represent Splunk's position, strategies or opinion.