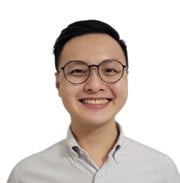 By Austin Chia July 10, 2023
In today's post-pandemic digital landscape, web analytics is projected to have a market size of US$13.4 Billion by 2030. This means that understanding website data and user behavior is crucial for any business wanting to succeed.
Businesses can collect, analyze, and report website data through well-executed web analytics strategies to optimize the user experience and meet business objectives. In this guide, we'll explore the ins and outs of web analytics, discuss its role in driving business success, and dive into popular tools and best practices for making the most of your data.
What is web analytics?
Web analytics is the process of gathering, examining, and presenting website data to evaluate user behavior, enhance the website's user experience, and acquire knowledge to accomplish business objectives. This process can be utilized to:
Facilitate business and market research.
Evaluate and enhance website performance.
Measure the outcomes of advertising campaigns.
Web analytics provides data about the number of visitors to a website, page views, and user behavior profiles. This information helps website owners optimize their websites for their users, assessing traffic and popularity trends, which can help with market research. A session, for example, is a period in which a user interacts with web pages on a website, typically consisting of multiple page views, interactions, and other activities.
(Dive into the overarching concept of data analytics.)
Professionals in various roles across departments can harness web analytics too! They use it to fulfill customer requirements and boost web traffic. Some of these roles include:
Product managers
UX designers
Digital marketers
Content marketers
Web analytics can provide insights into website conversions, such as improving search engine optimization (SEO), recognizing the most successful content, and optimizing referral sources.
---

---
The role of web analytics
Web analytics plays a vital role in helping businesses gain insight into their website visitors, analyze website conversions, improve SEO, recognize the most successful content, and optimize referral sources.
Understanding website visitors and their preferences is essential for any online strategy. For example, web analytics can provide data on the total number of conversions, the revenue generated from the conversions, the conversion rate, and the abandonment rate.
On-site vs. off-site web analytics
These are the two primary categories of web analytics:
On-site web analytics uses analytics to track the activity of visitors to a specific site to assess the site's performance.
In contrast, off-site web analytics involves gathering data from various sources on the web, including social media, search engines, and forums, and tracking visitor activity outside of an organization's website to assess potential audiences.
Key metrics to track in web analytics
When analyzing web analytics, tracking metrics that suit your needs is crucial.
Comprehending and reporting traffic data is essential — but that's only one aspect of website performance. Due to the sheer volume of data, identifying key performance indicators (KPIs) is especially needed when starting with web analytics.
Traffic sources
Web analytics can reveal website traffic sources, indicating where site visitors are coming from. Some common examples of metrics related to traffic sources include:
Referral visits: The number of visitors from sources like social media, search engines, and other websites.
Organic searches: The number of users who find a website by searching on a search engine.
Social media: The number of users who click through to the website from social media platforms such as Twitter, Instagram, YouTube, or Snapchat.
Monitoring traffic sources enables you to make informed business decisions for everything from product research and development, the customer and employee experience and, of course, your marketing efforts. The data obtained from tracking traffic sources can be utilized to determine the type of content and web pages that should be created in order to:
Market and sell your products and services.
Support existing customers.
Respond to queries.
Increase the quality of visitors to the website.
Connecting your web analytics tool with search engine marketing tools can be used to track traffic sources in web analytics. Onsite search tracking can also offer valuable insight into what users are searching for on a website, thus aiding in your web and even product strategy. .
(See how product analytics — data about your products in use — can pair with web analytics.)
User engagement metrics
User engagement metrics in web analytics are another great way to understand the user behavior of your website visitors.
Such metrics provide more visibility on which pages, buttons, and sections of a page are the most engaging to your users. This can be key in ensuring your product marketing efforts are well-monitored.
Some examples include:
Time spent on site: The average amount of time that visitors spend on the website.
Pages per visit: The number of pages that a visitor views on the website during each visit.
Bounce rate: The percentage of visitors that enter the website and then leave without taking any other action.
Pages per session: The average number of pages a user views during a session.
These metrics help to gauge how successful a website is in retaining visitors and drawing in new visitors.
Conversion metrics
Conversion metrics measure a website's effectiveness in achieving its business objectives. Examples of such conversion metrics include:
Goal completions: The number of times a website visitor completes a goal, such as signing up for a newsletter or purchasing an item.
Revenue per visit: The average revenue generated from each visit to the website.
Conversion rate: The percentage of visitors who complete a goal.
While pageviews can provide an indication of the popularity of a page on your site, remember to consider this figure alongside other metrics to gain a full contextual understanding.
(All of these metrics add up to a whole lot of data, get your analysis skills in check and explore the top data analytics certifications.)
Web analytics tools
Some tools are commonly used in the industry for their reliable tracking. Here are some standard tools many businesses use.
Google Analytics
Google Analytics is a web analytics service provided by Google that tracks and reports website traffic. It assists website owners in comprehending their customers and making decisions based on data. Having one of the largest market shares of web analytics tools at 27.83%, Google Analytics is used by many web pages on the internet.
Google Analytics provides website owners with valuable insights into website traffic, user engagement, and conversion metrics, enabling them to understand their customers better. It can also generate reports and analyze data to make data-driven decisions.
Google Analytics tracks webpages using either the legacy Universal Analytics or Google Analytics 4 (GA4) tracking codes.
---

---
Adobe Analytics
Adobe Analytics is a powerful web analytics tool that provides valuable insights into website traffic and user behavior. It supports comprehensive data collection from multiple sources, including the web, email, campaigns, and mobile devices.
Adobe Analytics offers click mapping, segmentation, and big data features and combines machine learning and artificial intelligence (AI) with a user-friendly, drag-and-drop interface.This allows everyday marketers to understand attribution and generate customized reporting with predictive intelligence to enhance customer experiences.
Mixpanel
Mixpanel is a paid web analytics tool specializing in user behavior and retention analytics. It offers a range of features, including user segmentation, funnel analysis, and A/B testing.
Mixpanel specializes in user behavior and retention analytics more than other web analytics tools such as Google Analytics and Adobe Analytics. This specialization makes it an ideal choice for businesses aiming to understand their users further.
Web analytics best practices
Here's everything to keep in mind when analyzing web data:
Set clear objectives
Before getting started with web analytics, it's important to set specific goals and objectives. Doing this will help you focus on the metrics that matter most for your business.
Consider what kind of information you need to reach those goals and make informed decisions about optimizing your website.
Choose a suitable web analytics tool
Once you have identified your objectives, it's time to choose a suitable web analytics tool. By considering the size of your website, its traffic sources, user engagement metrics, and conversion goals, you can determine which web analytics tool is right for your business.
Ensure accurate data collection
Data accuracy is key when it comes to web analytics. Tracking errors can lead to inaccurate data and incorrect conclusions. Be sure to thoroughly test your web analytics set up before launching it, and regularly review the data you're collecting for any discrepancies or errors.
Analyze data in context
Data on its own won't tell you much about your website performance. To gain meaningful insights, you need to consider data in context. By looking at the context, you'll be making sure that the data is correctly interpreted and that any trends or patterns are precisely recognized.
Focusing on all aspects of website performance, such as user engagement, conversions, and other essential metrics, rather than restricting focus to traffic, guarantees a comprehensive understanding of your website's performance.
Also, look for non-obvious correlations between different metrics and variables that can provide valuable clues about user behavior or website performance issues. Be sure to choose metrics that align with your specific business objectives!
(Learn how data management informs data observability and data quality.)
Take action based on the data
Finally, don't forget to take action based on the data. This could involve adjusting your ad campaigns, optimizing landing pages, or making changes to your website design.
Having all this insight would not mean much if you did not share it with stakeholders. You can share information about clickthrough rates with several stakeholders:
UI/UX designer
Front-end developer
Content marketer
Product manager
Wrapping up
Web analytics helps businesses understand their website visitors, optimize user experience, and meet business objectives. By applying best practices and selecting the right tools, businesses can gain valuable insights into their website performance.
The choice between on-site and off-site web analytics depends on an organization's goals and objectives. Adopting data-driven decisions to guide your strategy is key regardless of which type of web analytics you choose. With the right web analytics tools and techniques in place, businesses can better understand their customers and achieve success online.
What is Splunk?
This posting does not necessarily represent Splunk's position, strategies or opinion.