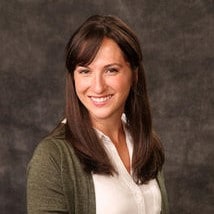 By Kayly Lange April 13, 2023
You keep your organization's computers, devices and servers safe, but what about your employees' devices? The security of their mobile phones, laptops, tablets and other devices is just as critical to your overall security posture.
As company endpoints grow, so does their vulnerability. In fact, 66% of organizations are experiencing a growth in endpoint threats. An effective endpoint monitoring strategy is critical to reducing and mitigating threats across every device connected to your organization.
Here is what you need to know about endpoint monitoring and how to develop an effective endpoint strategy.
---

---
What is Endpoint Monitoring?
Endpoint monitoring offers in-depth visibility into the total security of your network-connected devices or endpoints. With continuous tracking, analyzing, and managing of endpoints, you can:
Identify and respond to potential organizational threats.
Maintain compliance with regulations.
Ensure the overall security of your network.
Endpoints are susceptible to several threats, including phishing attacks, ransomware, polymorphic malware, and advanced persistent threats. Worst of all — traditional security systems, such as endpoint antivirus, don't detect many of these endpoint threats. However, specialized software can monitor your endpoints to detect signs of potential vulnerabilities, malicious activity and unusual changes in system configurations.
Multiple types of endpoints could leave your organization vulnerable:
Computers and laptops
Tablets
Printers
Robots
Medical devices
Servers
Handheld scanners
Mobile devices
IoT devices
(Understand the relationship of monitoring, observability & telemetry.)
Traditional antivirus vs endpoint secuity
While the nature of work and cybersecurity has evolved, many companies still use traditional antivirus to keep their endpoints safe. However, there are critical differences between the two.
Traditional antivirus programs usually safeguard one endpoint by design, offering visibility into that single endpoint and, in most cases, only from the single endpoint.
Endpoint security provides a holistic view of your enterprise network and can provide complete visibility of connected endpoints from one location.
Users must manually update their databases or set up specific update times with legacy antivirus solutions. In contrast, endpoint security provides IT and cybersecurity teams administrative responsibilities so they have interconnected security.
Traditional antivirus solutions rely on signature-based detection to identify viruses. However, if your company is Patient Zero or your team doesn't update your antivirus program frequently enough, you're still at risk. Leveraging the cloud enables endpoint security tools to stay up-to-date automatically. Plus, technologies like behavioral analysis allow your organization to uncover previously unidentified threats based on suspicious behavior alone.
Endpoint monitoring is vital to modern organizations
The workforce has become more geographically dispersed as many employees perform their duties remotely, providing more flexibility and work-life balance. Giving employees access to data from their own devices is vital for convenience and efficiency — yet the risk of a breach continues to increase.
Every device connecting to your internal networks outside your organization's firewall presents a new opportunity for bad actors. Not only do employees have varying levels of security knowledge, but there are different levels of security between devices. It can result in even the most conscientious employees falling for a phishing attempt.
Without endpoint monitoring, your security team cannot defend against these attacks.
Your organization must ensure your workers' devices, whether company-issued or their own, are secure and compliant when they access your network. Endpoint monitoring tools can help you meet this requirement and ensure effective device management.
The attack surface expands
Malware and ransomware are serious challenges to modern security teams. From disabling your computer to stealing data to demanding payment for computer access, these types of cyberattacks are difficult to solve with unsecured endpoints.
For example, malware can reside undetected for months on an employee's mobile device. Endpoint protection addresses these risks by offering a layered defense and providing many layers of security to protect both devices and data.
Regulatory compliance
In addition to identifying threats and vulnerabilities, endpoint monitoring enforces security policies and helps organizations maintain regulatory compliance. They provide network security capabilities essential for regulatory compliance requirements like:
Effective endpoint monitoring strategy: Key components
Endpoint security is critical for your organization's security posture, but it is challenging to deploy and use effectively. From lack of visibility to limited resources to increasing complexity, the right tools and endpoint monitoring best practices will help your organization develop a robust security strategy.
Some of the top aspects to consider for an effective endpoint monitoring solution include:
Unified monitoring
The defining quality of an effective tool is that it accounts for every endpoint owned and used by your organization. Unlike legacy systems, it provides this unified protection on a uniform interface across every phone, computer, and protected device.
Too many companies have a piecemeal approach to security. They hire employees and install controls in response to their needs. Instead, a better system is to integrate your security into the fabric of your organization, building and executing a strong plan.
Endpoint systems management creates a hybrid systemizing approach with a device-focused model that applies across all hardware and software, bringing them together in one strategy.
Identity management
Critical to any cybersecurity strategy is ensuring your information can only be accessed by users with the authorization to access it. It requires protecting sensitive data with login systems. At a minimum, it should include a unique identity and password.
The minimum is no longer enough, though. The modern threat landscape means your endpoint management needs strong identity and access management. This includes controls such as:
Implementing least privilege access policies, which restrict based on business need
Robust password requirements, such as complexity and length
Multi-factor authentication (MFA) protocols
Regular and frequent credential updates
Strict regulation and monitoring of your users' accounts
Patch management and Third-Party Risk Monitoring
Effective cybersecurity not only involves implementing security measures but also regularly evaluating and validating them to ensure they work as you expect them to. This requires patch management and an ongoing evaluation of all hardware and software. It also involved regularly reporting and fixing any gaps or issues your IT team identifies.
A strong endpoint-focused patch requires:
Registering, managing and maintaining a record of all the components within your IT environment, including software, user accounts, and devices.
Monitoring for irregular uses on the devices.
Certifying compliance for each device.
It's not enough to only monitor your personnel devices. You'll want to integrate third-party risk management (TPRM) into endpoint management for the best security. It extends monitoring to your vendors and strategic partners so you can also onboard and vet their devices.
Monitoring and risk mitigation
Beyond basic security practices, endpoint threat management provides a comprehensive approach to identifying, assessing and addressing security vulnerabilities in all devices. With integrated robust vulnerability management practices, endpoint threat management protects your organization's network, data and systems from potential cyber threats and attacks.
Robust vulnerability management requires detailed analysis and monitoring of software and hardware to identify and mitigate risks before they become attacks. That means it must index available data, like the CVE, short for Common Vulnerabilities and Exposures.
---

---
However, you will need more than public resources. To keep ahead of cyberattacks that exploit vulnerabilities, your organization will need to produce data and analytics on its own. It requires mobilizing every device in your company for comparative analysis with similar devices for different user behavior and software.
Social engineering, such as water holing and phishing, are the most common vectors for a cyberattack. The first line of defense against those types of attacks is firewall protection. However, more advanced attacks require a proactive web filter approach across all endpoints.
Real-time attack response
It's impossible to eliminate all attacks. Even with the most airtight security measures, the best-protected enterprise's experience attacks periodically. It's critical that you have a plan in place to mitigate these incidents in real time.
That is why managed detection and response (MDR) is the last key component of a strong endpoint management strategy. An effective MDR program focuses beyond monitoring for potential threats and vulnerabilities to actively identifying and responding to actual attacks on your network and endpoints. The MDR program should continuously look for unusual and unauthorized activities across all endpoints, indicating possible cyberattacks or security breaches.
Extending the MDR program's scope beyond threat and vulnerability monitoring and into the detection and response to actual attacks, you will:
Improve your overall security posture.
Minimize the impact of security incidents.
Better protect your valuable assets and sensitive data.
Creating an effective endpoint strategy for modern business
The days of simple IT security setups for a few services and a fleet of computers are over. Organizations need a variety of devices across the cloud to remain agile and effective. Protecting these devices takes a strategic approach, and endpoint monitoring is crucial.
However, with the right tools and strategies, your organization can create a robust endpoint management system to protect all the devices within your network.
What is Splunk?
This posting does not necessarily represent Splunk's position, strategies or opinion.