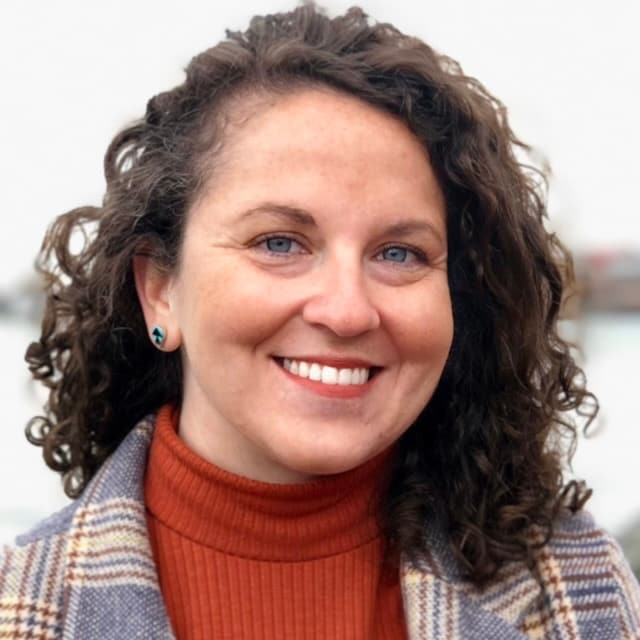 By Chrissy Kidd October 12, 2023
Effectively detecting, investigating and responding to security threats is not easy. SIEM can help — a lot. SIEM is cybersecurity technology that provides a single, streamlined view of your data, insight into security activities, and operational capabilities so you can stay ahead of cyber threats.
Short for "Security Information and Event Management", a SIEM solution can strengthen your cybersecurity posture by giving full, real-time visibility across your entire distributed environment, along with historical analysis. SIEM technology can also increase organizational resilience.
To detect threats and other anomalies, SIEM ingests and combs through a high volume of data in seconds to find and alert on unusual behavior — a task that would otherwise be impossible to execute manually. A SIEM tool can provide a snapshot of your IT infrastructure at any given moment. This ability to analyze data from all sources in real time — including network applications, hardware, cloud and SaaS solutions — can be critical to helping organizations stay ahead of internal and external threats.
In this article, we'll explore the essential features and functions of SIEM technology and how to choose the right SIEM tool.
(Looking for Splunk's SIEM? Splunk Enterprise Security: learn more & take a tour.)
State of SIEM: growth trends in 2024-2025
Before we dive into the technical aspects, let's look at today's security landscape. The term SIEM was coined formally by Gartner® in 2005. Nearly two decades later, SIEM has earned its spot as a critical solution for threat detection, investigation and response (TDIR). SIEM evolved from a combination of Security Information Management (SIM) and Security Event Management (SEM) process to a holistic and end-to-end cybersecurity management, control and compliance mechanism.
The SIEM technology solutions market is experiencing robust growth, with a projected compound annual growth rate (CAGR) of 14.5% from 2021 to 2026. In 2021, the market was valued at $4.8 billion, and it is anticipated to reach $11.3 billion by 2026. The spending trends are driven by several factors:
The cost that companies allocate to cybersecurity is closely tied to how much it hurts! Globally, the average cost of a data breach has continued to rise, with the most recent data indicating that the average cost now stands at $5.2 million.
For U.S.-based firms, the average cost of a data breach is even higher, reaching $10.1 million in 2023.
Despite the increasing expenditure on cybersecurity, the technology skills gap remains a pressing issue. As of 2023, millions of cybersecurity positions worldwide remain unfilled, highlighting a significant talent shortage in the industry. These unfilled roles represent missed opportunities to prevent security breaches and bolster digital defenses.
All of this underscores why organizations increasingly rely on intelligent automation SIEM capabilities: you need to stay ahead of growing security threats, so you must make sense of events log data at scale.
---

---
How does SIEM work?
So, let's talk about IT events, incidents and log data at scale: security information and event management. A SIEM solution aggregates event data across disparate sources within your network infrastructure, including servers, systems, devices and applications, from perimeter to end user.
(A note on pronunciation: Typically, SIEM is pronounced as "sim". You may see it spelled as "SEIM" or pronounced "seam" as well: likely we're all talking about the same thing.)
Ultimately, a SIEM solution offers a centralized view with additional insights, combining context information about your users, assets and more. It consolidates and analyzes the data for deviations against behavioral rules defined by your organization to identify potential threats. Data sources can include:
Network devices: Routers, switches, bridges, wireless access points, modems, line drivers, hubs
Servers: Web, proxy, mail, FTP
Security devices: Intrusion prevention systems (IPS), firewalls, antivirus software, content filter devices, intrusion detection systems (IDS) and more
Applications: Any software used on any of the above devices
Cloud and SaaS solutions: Software and services not hosted on-premises
Attributes that may be analyzed include users, event types, IP addresses, memory, processes and more.
SIEM products will categorize deviations as, for example, "failed login," "account change" or "potential malware." A deviation causes the system to alert security analysts and/or act to suspend the unusual activity. You set the guidelines for what triggers an alert and establishes the procedures for dealing with suspected malicious activity.
A SIEM solution also picks up on patterns and anomalous behavior. That way, if a single event alone does not raise a red flag, the SIEM can eventually detect a correlation across multiple events that would otherwise go undetected, triggering an alert.
Finally, a SIEM solution will store these logs in a database, allowing you to conduct deeper forensic investigations or prove that you are complying with applicable regulations.
A SIEM solution brings together data across disparate sources within your network infrastructure
Benefits of SIEM
SIEM technology helps your security analysts see across your enterprise IT environment and spot threats that evade other means of detection. A good SIEM solution will help security analysts do their jobs better and can help an organization solve three major security challenges:
Visibility. A modern SIEM provides real-time status updates into your security posture — retrieving and maintaining contextual data around users, devices and applications from across on-premises, cloud, multicloud and hybrid environments. This makes it easier for security analysts to spot bad actors and zero in on threats.
False alerts. A SIEM solution can help reduce the number of false positive alerts, so security analysts can quickly detect and investigate actual threats and not waste time on false alerts. Potential threats are identified, categorized and triggered via dashboards, then sent to an analyst for review.
Flexibility and scalability. Many SIEM solutions offer support for and integrate with a wide array of environments and technologies, as well as across internal and external teams. A modern SIEM can meet your needs now and in the future, especially as your tech footprint expands.
In all, the benefits of SIEM help enterprises prevent costly breaches and avoid compliance violations that entail hefty financial penalties and reputation loss.
Comparing SIEM with other cybersecurity solutions
Yes, the cyber landscape is littered with threats—and also acronyms of various technologies, solutions and approaches. So, SIEM might remind you of other terms you've heard. Let's clear that up.
The role of UBA in SIEM
Other tools have made their way into the SIEM space, particularly user behavior analytics (UBA). Also known as user and entity behavior analytics (UEBA), UBA is used to discover and remediate internal and external threats.
While UBA is often seen as a more advanced security tool, it's increasingly folded into the SIEM category. For instance, the Gartner Magic Quadrant for SIEM includes information about UBA/UEBA offerings.
UBA works in two ways:
Creating a baseline for any user or application's data. Then, highlighting deviations from that norm that could be a threat.
Monitoring malicious behavior and preventatively addressing security issues.
These functions play a critical role in any SIEM solution as they illuminate patterns of behavior within the organization's network, offering context you didn't have before. They also filter alerts before the security operations center (SOC) team is notified — helping reduce alert fatigue and freeing up analysts' time for more complex or urgent threats.
A SIEM solution can help a high-functioning SOC detect and thwart threats and proactively improve security.
How SIEM & SOAR compare
SOAR is a different cyber technology, and it standard for "security orchestration, automation and response". SIEM and SOAR both do work that would be impossible to tackle manually, as they both process and analyze data across an organization's environment. Here's a brief summary from our SIEM vs. SOAR comparison:
SIEMs provide valuable insight into cyber threats by aggregating and analyzing security data from various sources.
SOARs prioritize and respond to security incidents effectively by leveraging machine learning-driven automation and orchestration capabilities.
Many enterprises deploy SIEM and SOAR solutions in tandem.
SIEM & XDR
XDR, which stands for extended detection and response, assists with endpoint threat detection, investigation and response. It provides a single platform that helps streamline triage, validation and response processes so SOC analysts can more efficiently perform these tasks.
There are two major differences between SIEM and XDR. XDR tools limit the data they take in, while SIEM ingests data from any and all sources. By limiting data ingest, XDR tools improve the scope and accuracy of their endpoint threat detections. However, XDR may not be as well-suited, for example, to use while investigating fraud, as such investigations tend to span across multiple systems and solutions.
Unlike SIEM, XDR solutions don't have the capacity to provide long-term storage capabilities. That means you'll likely have to store data elsewhere to fulfill compliance and auditing requirements. XDR systems, however, are typically more straightforward to assemble and run than SIEM platforms.
(Learn more about EDR, MDR & XDR.)
---

---
Practical security: SIEM tools
Your SIEM tool is essentially an analytics-driven security command center — it's often the centerpiece of a highly functional SOC. All event data is collected in a centralized location. The SIEM tool does the parsing and categorizing for you. More importantly, it provides real context about security events across your infrastructure.
SIEM technologies vary in scope, from basic log management and alerting functionality to robust real-time dashboards, machine learning and the ability to conduct deep dives into historical data for analysis. Leading solutions may provide dozens of dashboards, including:
An overview or detailed view of notable events
A workbook of all open investigations
Risk analysis with scoring systems
Threat intelligence, user intelligence, web intelligence and protocol intelligence for added context
The end-to-end SIEM process starts from data collection and ends with a mechanism for automating issue resolution and compliance reporting. Intelligence and automation are the key components of a SIEM system that enable individual functions of the SIEM process workflow.
---
Critical features in SIEM solutions
There are plenty of SIEM solutions out there, some more comprehensive than others, others more modern than legacy systems. As you're evaluating, keep in mind these critical SIEM functions that any modern SIEM should have:
Real-time monitoring
The longer you wait to address attacks or known threats, the more damage they do. Your SIEM should offer you a real-time, bird's-eye view of what's happening within your network, including:
Activity associated with users, devices and applications.
Any activity not specifically attached to an identity.
You need monitoring capabilities that can be applied to all data sets no matter their origin. Beyond the monitoring aspect, you need the ability to synthesize the information into a format that's usable. Choose a SIEM with:
A library of customizable and predefined correlation rules
A security event console for a real-time view of security incidents and events
Dashboards that provide live visualizations of threat activity
Incident response
Most importantly, an analytics-driven SIEM needs to include auto-response capabilities that can disrupt cyberattacks in progress. It should also offer you the ability to:
Identify notable events and their status.
Indicate the severity of events.
Start a remediation process.
Provide an audit of the entire process surrounding that incident.
User monitoring
At the most basic level, your SIEM tool should offer user monitoring that analyzes access and authentication data, establishes user context, and provides alerts relating to suspicious behavior and violations of corporate and regulatory policies.
If you are responsible for compliance reporting, you may also need to monitor privileged users — users who are especially likely to be targeted by an attack — a common requirement for compliance reporting in most regulated industries.
Threat intelligence
Your SIEM should help you identify key external threats, such as known zero-day exploits and advanced persistent threats. Threat intelligence helps you to recognize abnormal activity and to identify weaknesses in your security posture before they're exploited. That way you can plan responses and remediate properly.
Advanced analytics and machine learning
All the data in the world won't help you if you can't use it to gain clear insights. Advanced analytics employs sophisticated quantitative methods, such as statistics, descriptive and predictive data mining, simulation and optimization to provide deeper insight.
SIEM tools powered by machine learning are capable of learning over time what represents normal behavior and what is a true deviation, improving their accuracy. This is especially critical today, given that technology, attack vectors and hacker sophistication evolve faster than ever.
Advanced threat detection
Most firewalls and intrusion protection systems struggle to adapt to new advanced threats and APTs. So, your SIEM must be able to conduct a combination of network security monitoring, endpoint detection, response sandboxing and behavior analytics to identify and quarantine new potential threats.
It's more than just detecting the threat — you need to know how serious the threat is, where it moves after being detected and how to contain it.
Seamless log management
Not only should your SIEM be able to collect data from hundreds, even thousands of sources, but it must offer a user-friendly, intuitive interface that you can actually use to manage and retrieve log data. This log data will play into more areas of SIEM:
Data orchestration and management: data cleansing, normalization, transformation, enrichment, transformation, standardization and movement across the data platform
Forensics and investigation: real-time monitoring, data analytics, anomaly detection and event correlation
Automated threat remediation
Compliance management and reporting
---
Getting started with SIEM: Best practices
The best way to maximize value is to understand the needs of your business, the risks inherent to your industry and to invest time in finding the right solution — and then working to continually improve it. To build the solid foundation needed to realize the value of your SIEM tool, follow these best practices:
Spend time planning
What do you want SIEM to do for your business? Establish specific goals. This is key to ensuring that you pick the right SIEM tool to achieve what you set out to do. SIEM is complex and deployment can be lengthy, so don't skimp on your initial research.
The first step in any SIEM deployment is to prioritize the use cases for your business. What are your objectives? As you decide how to implement SIEM in your organization, consider:
How much and what type of data to have available within the system
Network size, sprawl and geographic requirements
Compliance obligations
Budget and organizational posture
Employee expertise or the ability to train personnel to implement, manage and maintain the SIEM
You'll also want to consider the future. Identify not only the immediate needs of your organization — picture the path to scale your security functionality that accounts both for projected growth and increasing security maturity. For instance, a smaller business or less mature security organization might start with basic event collection, steadily evolving more robust capabilities such as UEBA and SOAR.
Outlining your use cases and security road map will allow your SOC and IT teams to look at your many sources of event data and make sure that correct, complete, usable data is provided to the tool. Your SIEM can only be as good as the data you feed it.
Adjust your expectations: this is no set-and-forget activity.
Once you've deployed your system, the tool will only work well for as long as you maintain it. Even the most intuitive tools require you to continually review the system and make adjustments as your business adapts to change.
Set up procedures, closely monitor & tweak as you go
Establish the criteria for generating alerts, then determine how SIEM should respond to suspected malicious activity. If you don't do this, your security team will be crowded with high-priority and false alerts. Keep tweaking to reduce false alarms and stay focused on real threats.
Employ experienced staff
SIEM makes life easier for your IT environment and security department, but it does not replace your talented people. You need to train staff to implement, maintain and continually fine-tune the solution to keep up with the changing IT and security landscape.
Choosing your solution: what's the best SIEM?
That's the question that will inevitably follow once you have a basic understanding of SIEM: How do I choose the best SIEM solution for my industry, threat profile, organization and budget?
This depends on what you're looking for. You want something that can handle modern volumes of data, the sophistication of today's attacks, and the need to drive smart, real-time incident response.
---

---
Analyst takes on SIEM
When it comes to SIEM, there are a variety of analyst reports that help customers, vendors and the providers themselves understand what they need and what options are out there. These firms survey the given industry and understand its strengths and weaknesses, positioning and future growth and outlook. Among the biggest analyst firms are Gartner, Forrester and IDC. Here are some of the most common SIEM analyst reports:
Check out these blogs to see how Splunk Enterprise Security performed in the most recent version of each report reports:
SIEM helps organizations stay ahead of complex cyber threats
Enterprise security depends on quickly identifying and remediating security issues, and any security team would be well advised to study the capabilities of various SIEM systems to identify the one that best serves its needs.
What is Splunk?
This posting does not necessarily represent Splunk's position, strategies or opinion.