Nonprofits
Making it easier to make a difference
Data Helps the Mission
Nonprofit organizations face the same technical challenges as private institutions but are often constrained by limited resources and funding. Splunk® can help you achieve operational efficiency from your IT systems so you can better serve your constituents and community.
Splunk encourages its partners, users, employees and fellow global citizens to inspire, participate in and lead social change. Learn more about the Splunk Pledge and how your favorite cause can make a big difference with big data.
Download and install Splunk software for free and start analyzing data in minutes. We offer special licensing options for certain nonprofit organizations.
Splunk at Royal Flying Doctor Service
Royal Flying Doctor Service, an Australian nonprofit that transports medical personnel to remote locations, initially used Splunk to track aircraft flown for missions. They are now using Splunk to monitor in-flight medicine and vaccine temperatures, as well as to provide real-time flight updates to their donors.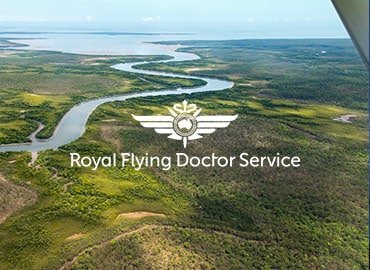 Why Splunk for Nonprofits?
Global Emancipation Network

Splunk supports the Global Emancipation Network (GEN) to use data analytics and intelligence to fight against human trafficking and exploitation. To learn more about the $100 million Splunk Pledge, visit: splunk.com/pledge.
To learn more about GEN, visit GlobalEmancipation.ngo

What can you do with Splunk?