Newsroom
All the news that's fit to Splunk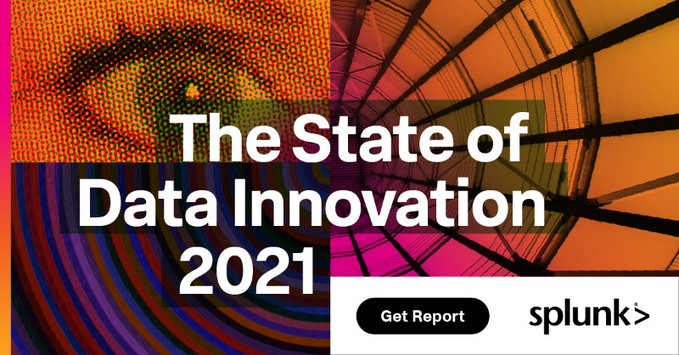 State of Data Innovation 2021: Data Leaders Are Pulling Ahead
Discover how organizations are bringing data to innovation in Splunk's latest report.
Continue Reading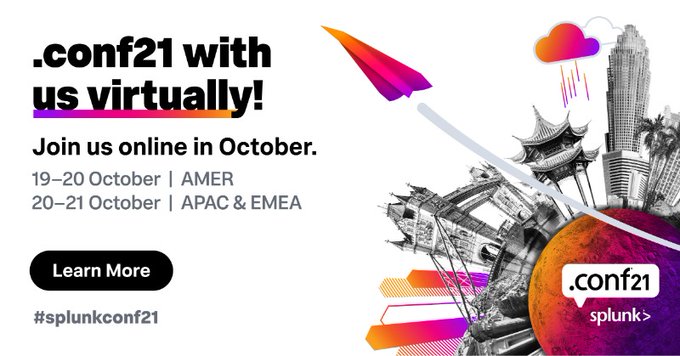 Join us in October for .conf21 Virtual!
Join us in October for .conf21 Virtual! This year .conf21 Virtual will be complimentary and will provide an all-access (live and on-demand) experience.
Continue Reading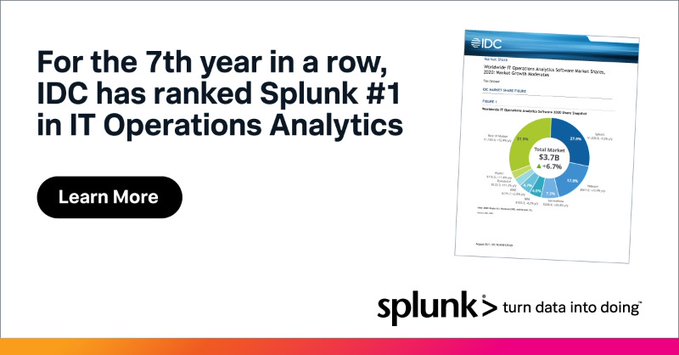 Expanded Customer Adoption Lands Splunk First in 2020 IT Operations Analytics Market Share Report
IDC ranked Splunk as #1 in ITOA – learn more from Splunk's Bill Talbot.
Continue Reading
Featured Videos
Everything Frontlines
Reimagine data visualization with Dashboard Studio! Discover how this new and intuitive dashboard building option lets you easily communicate even your most complex data stories with our Tech Talks, blogs, and documentation.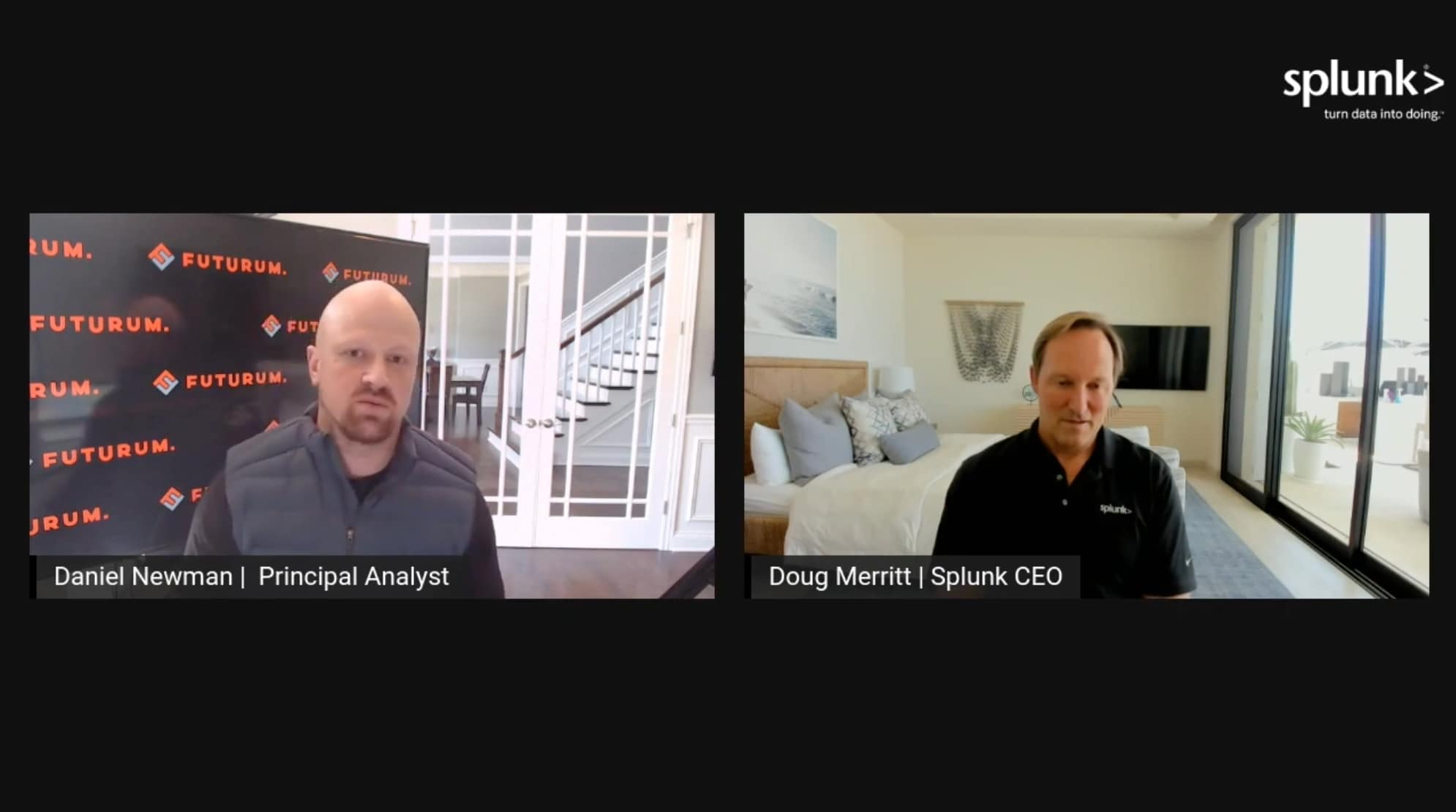 JULY 19TH, 2021
Thriving in an Uncertain World
Splunk's Doug Merritt and Daniel Newman discuss how to build business resilience to prepare for a future of uncertainty.
Listen Here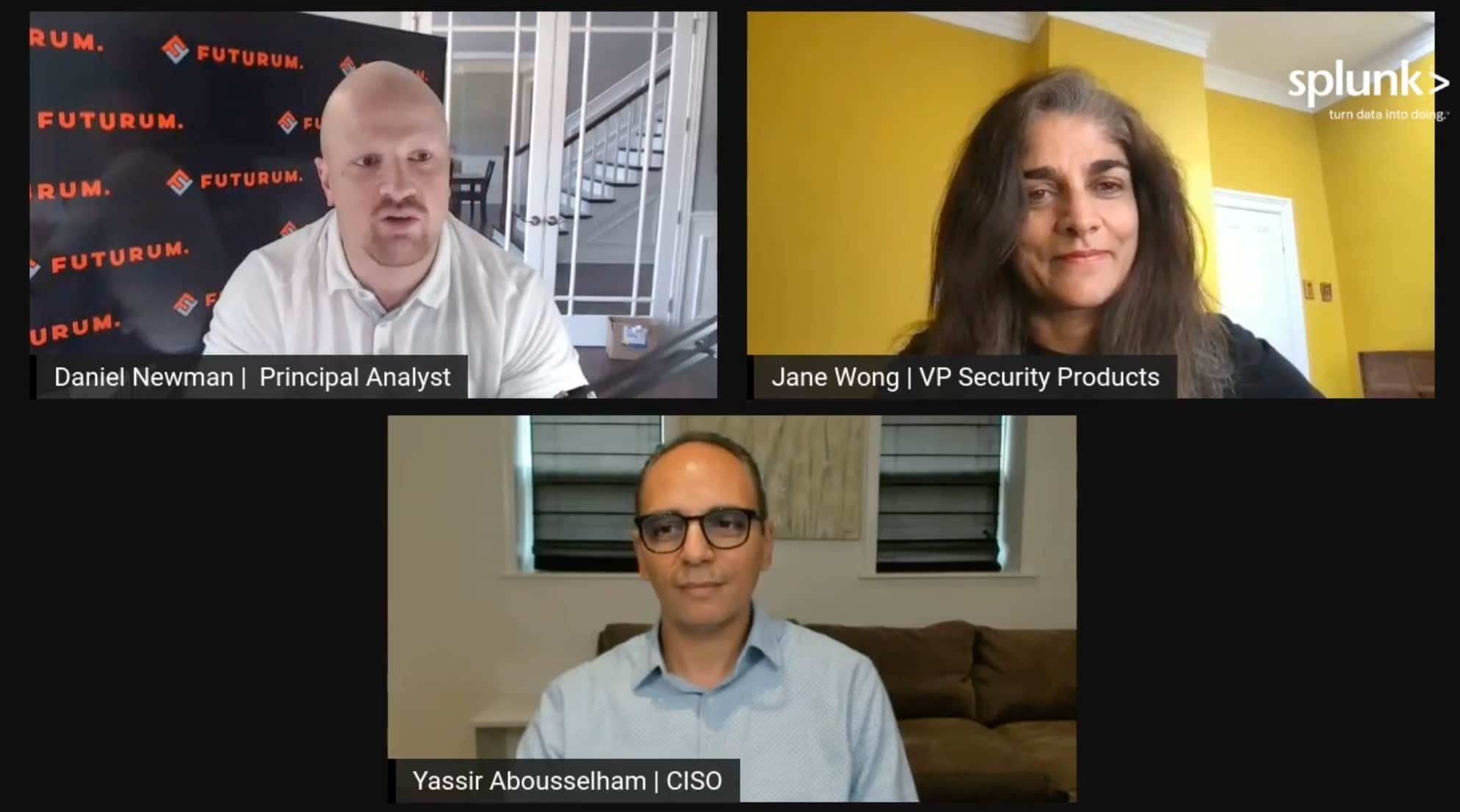 JULY 21ST, 2021
How Do Security Programs Drive Business Results?
Splunk's Yassir Abousselham and Jane Wong explore top cloud security issues with Daniel Newman.
Listen here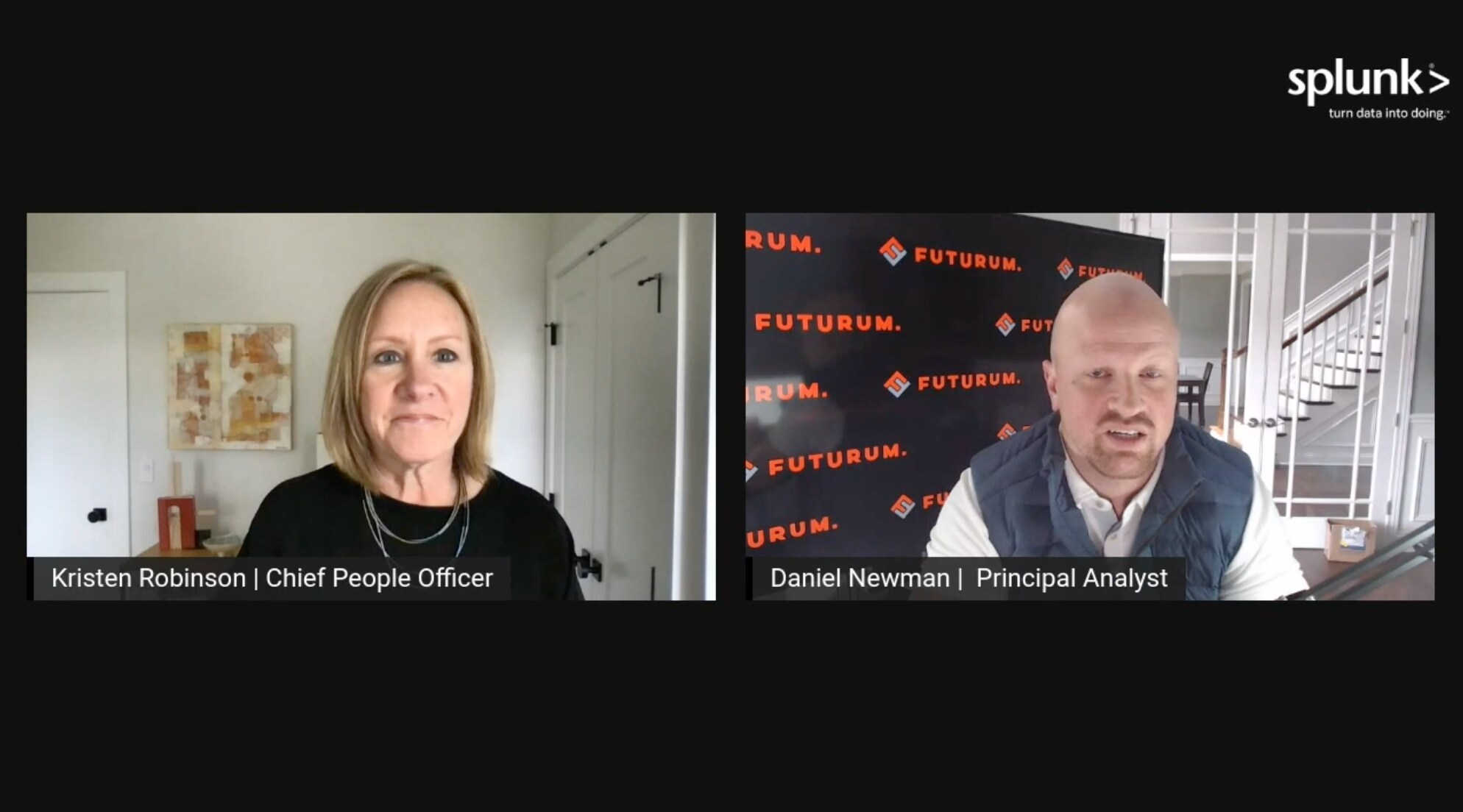 JULY 23RD, 2021
The New "Normal"
Splunk's Kristen Robinson and Daniel Newman dive into how innovative thinking around the "new normals of work" is a top priority for organizations.
Listen Here