Newsroom
All the news that's fit to Splunk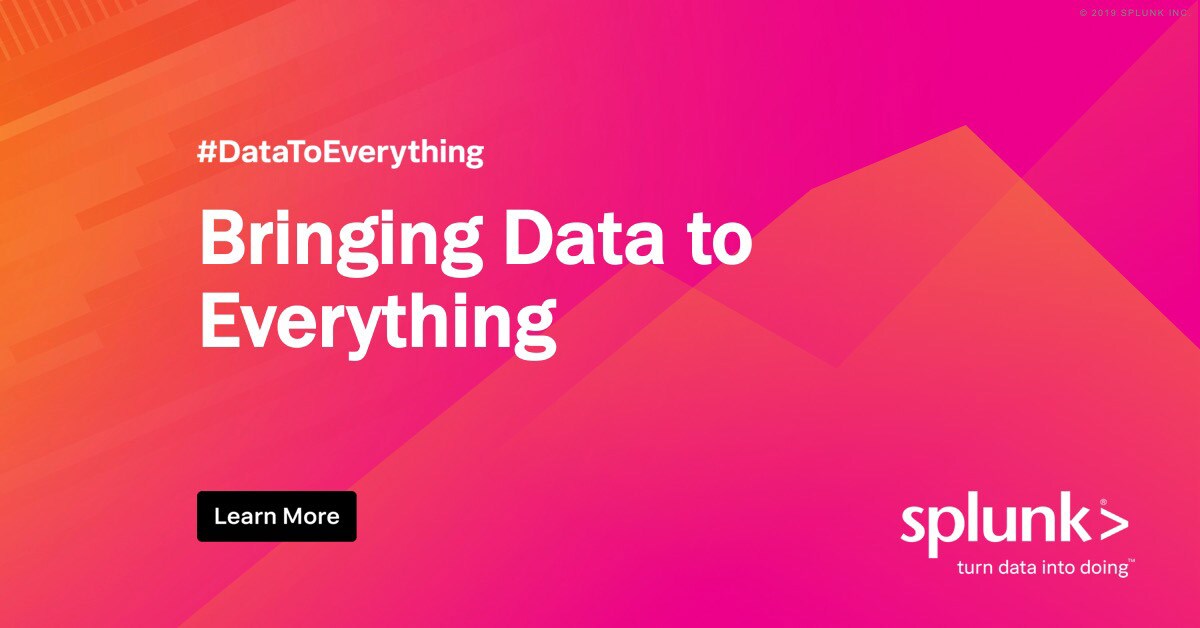 Septemeber 18, 2019
Bringing Data to Everything
Splunk's Data-to-Everything Platform empowers customers to handle all data challenges and helps bring data-driven decisions and actions to everything.
Continue Reading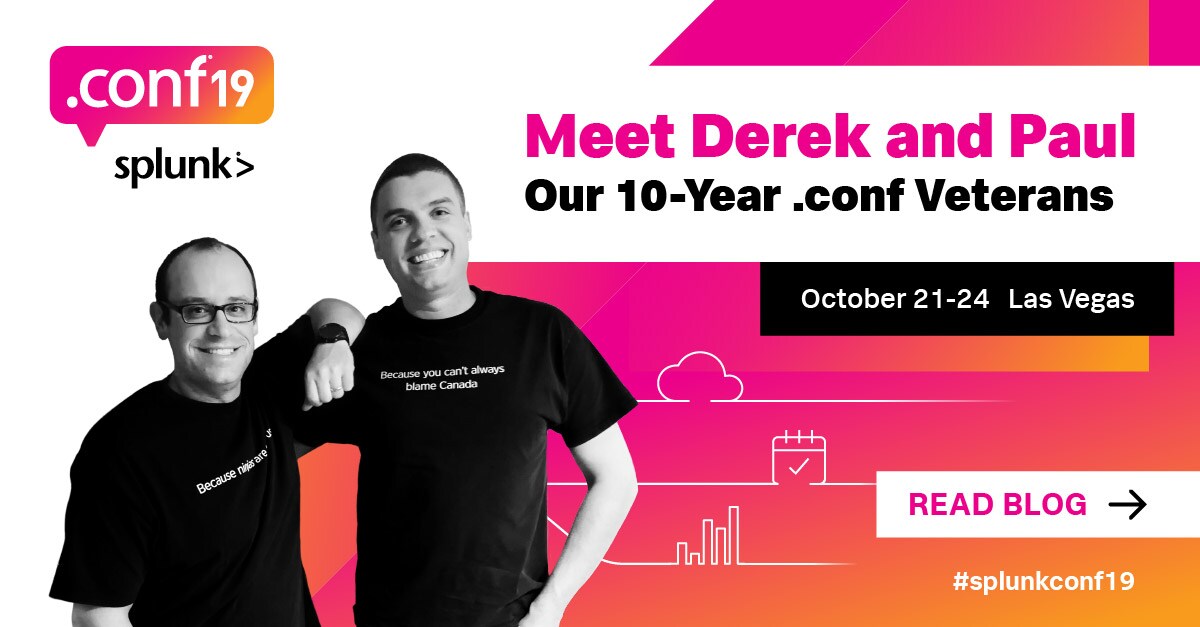 October 2, 2019
Meet Derek and Paul: Our 10-Year .conf Veterans
To celebrate our 10th anniversary of .conf, we're paying tribute to the Splunk devotees that have been with us since the beginning, Paul Johnson and Derek Mock.
Continue Reading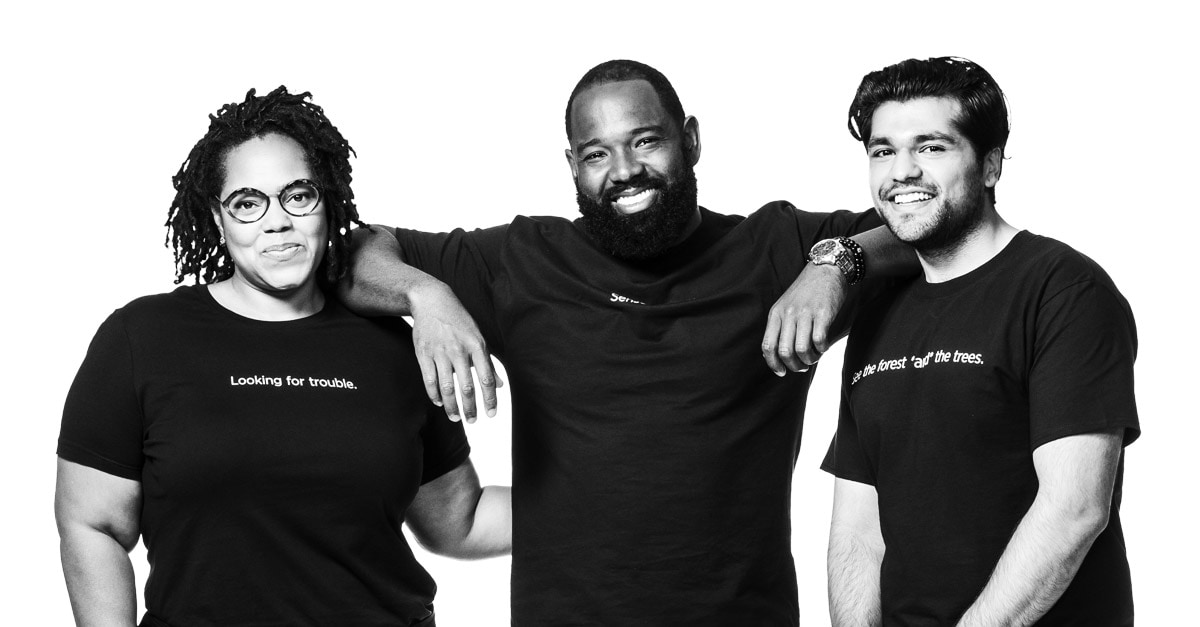 September 25, 2019
How "Trophy Experiences" Drive Culture — and Results
Splunk drives company culture and employee growth through 'trophy experiences' that allow every Splunker to feel empowered to make innovative, high-impact contributions.
Continue Reading
Featured Videos
From Engineering to Business Operations
Data can change the world, but only if you do something with it. That's why Splunk, the Data-to-Everything Platform, helps you turn real-time data into doing.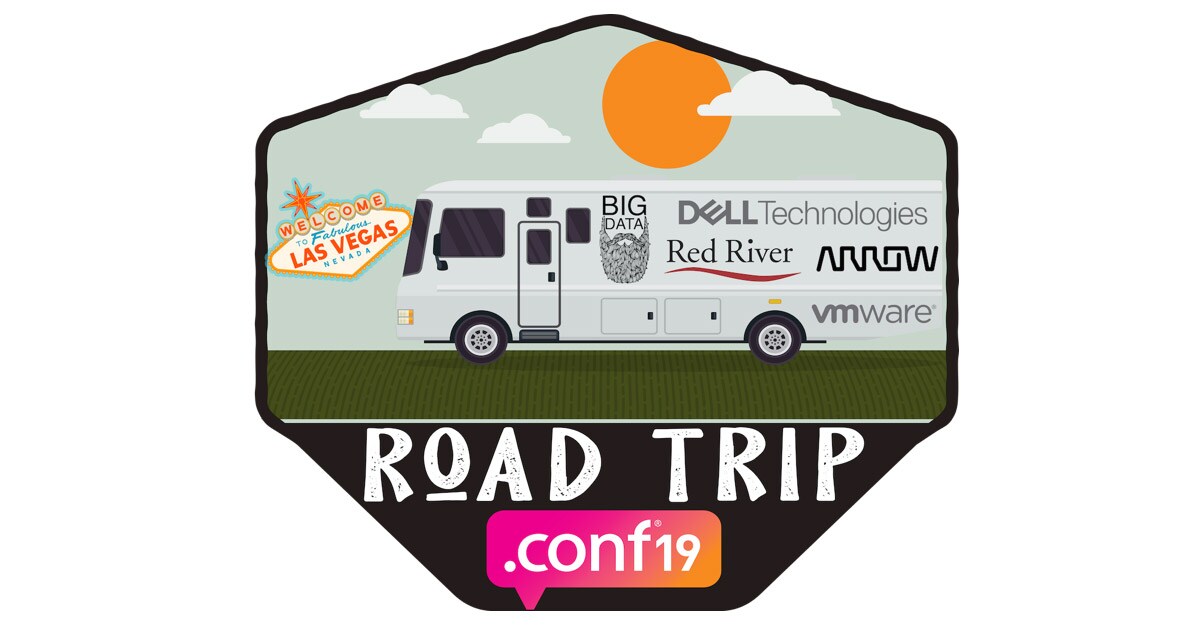 March 1, 2019
Big Data Beard Podcast
The Big Data Beard Team is hitting the road for the most epic road trip to .conf19, highlighting Splunk customers, partners and executives on their podcast.
Listen Here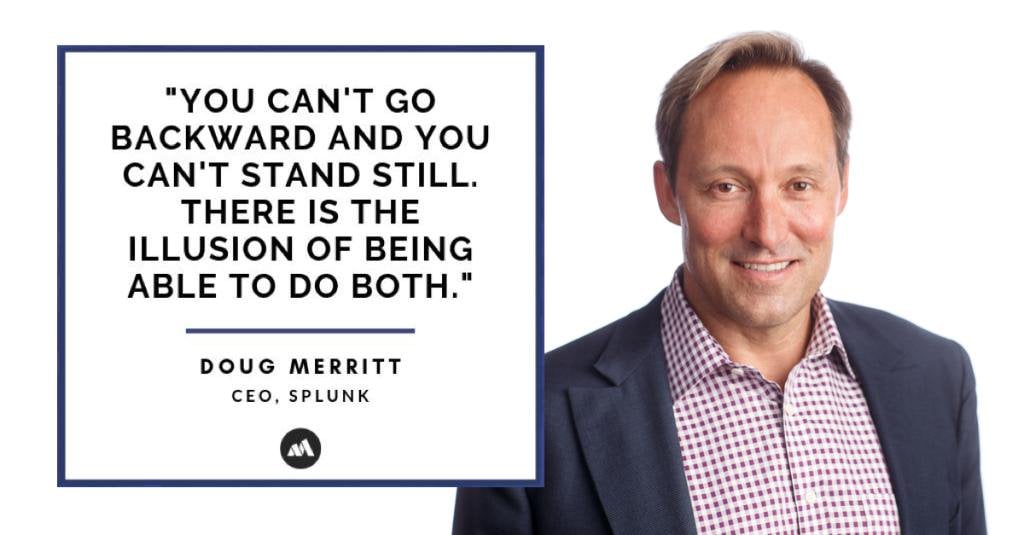 August 8, 2019
Deciphering the World's Data with Doug Merritt, CEO of Splunk
Doug Merritt, President and CEO at Splunk, explains how we can democratize data and create an economic good that will benefit all people on Mission Daily.
Listen Here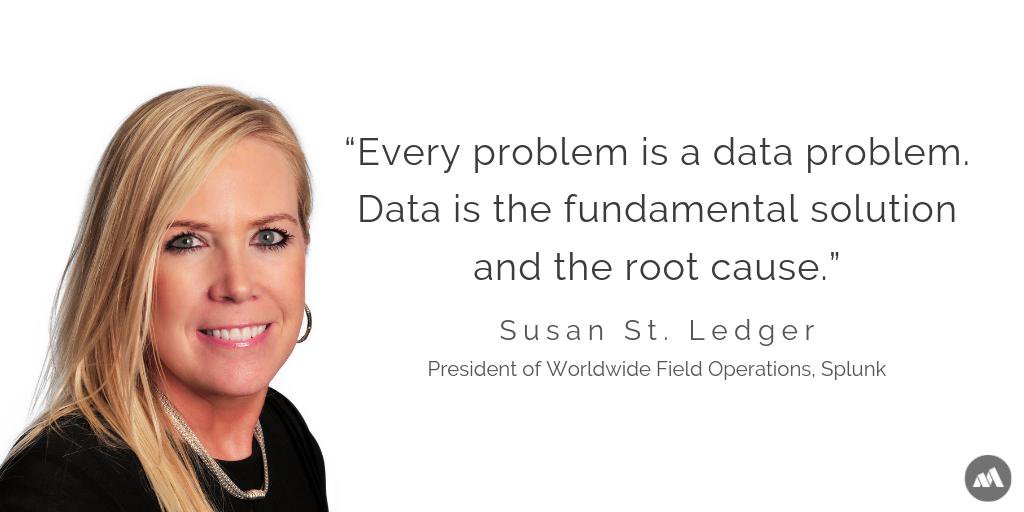 August 7, 2019
Data as the Root Cause with Susan St. Ledger of Splunk
Susan St. Ledger, President of Worldwide Field Operations at Splunk, sits down with Mission Daily to discuss how to solve the world's most pressing problems with data.
Listen Here