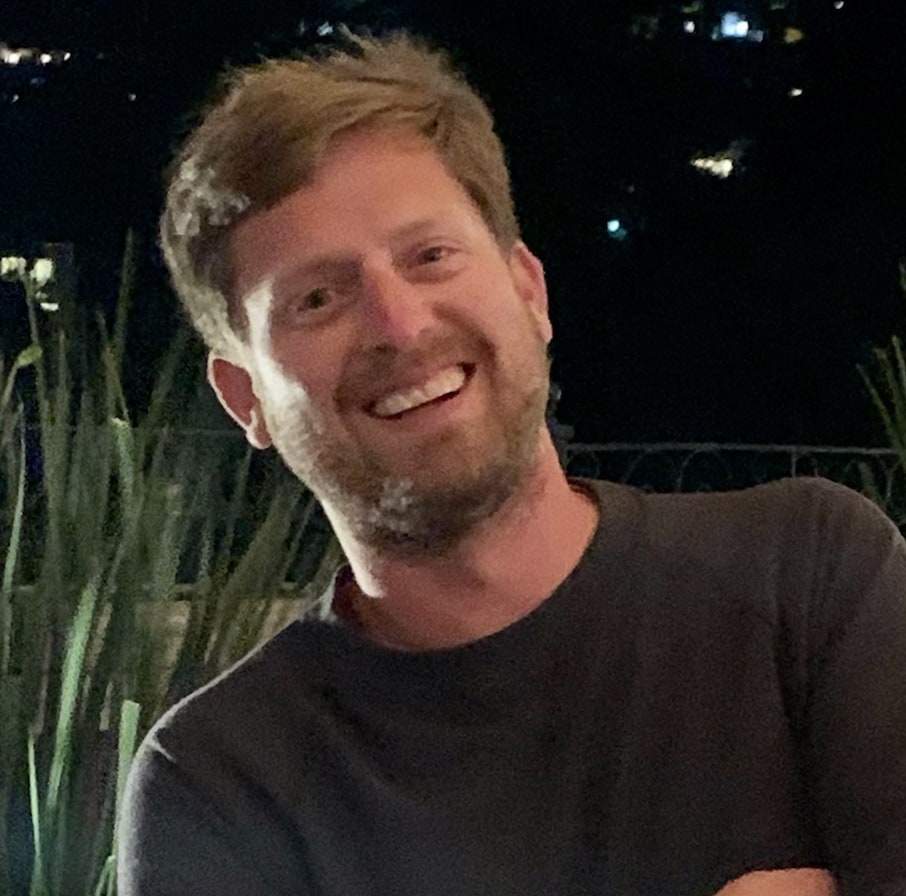 By Stephen Watts January 27, 2023
Perhaps the most defining trends of the 2020s so far have been abrupt change and mixed signals. IT spending is no different. A mere 3 years ago, COVID-19 swept the globe and thought leaders were calling for the start of a "new normal" and predicted that life on Earth would never be the same – and a major component of that change would be a move to remote-first and digital-everything. Almost as quickly as it started, the societal changes and spending trends caused by the pandemic have altered again or in some cases reverted.
We saw a pandemic-fueled IT spending boom during 2020-2021 in segments including core enterprise tech (data center systems, software and IT services) and PCs & accessories, as many people shifted to work from home. On the IT workforce side, few companies were considering layoffs or staff reductions with widespread uncertainty about the future and predictions of a more digital future during and post-pandemic.
Late 2021 and the start of 2022, in hindsight, appears to have been the peak of a tech-driven bubble with massive investments by VC's and others on technologies like the metaverse, Web3, Cryptocurrency, and NFTs. During 2022, as the world began to revert to its pre-pandemic normal state of travel and activity, spending on hyped technology areas began to recede – corresponding with the dramatic crash of bitcoin, NFTs, and cryptocurrency. Meanwhile, the global economy as a whole showed many signs of recession but with mixed signals such as US employment at a near all-time high.
(Get more trends: cybersecurity trends, internet trends & IT salary stats.)

---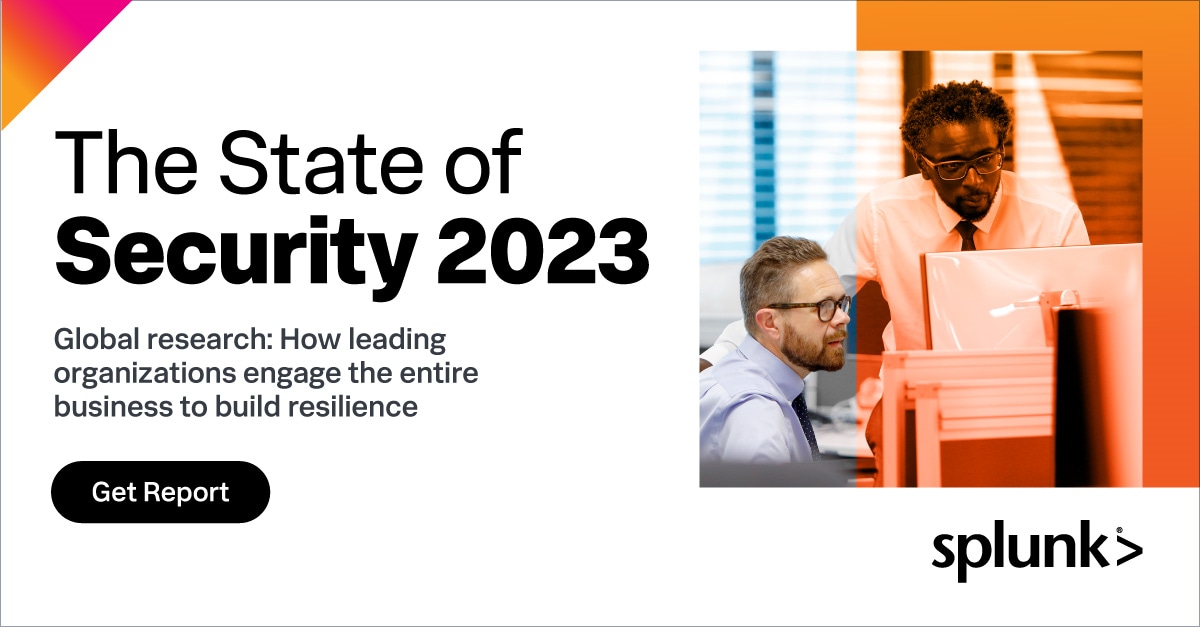 ---
As we move into 2023, we're seeing widespread tech layoffs that might superficially suggest a reduction in IT spending – but really it's a very slight adjustment compared with the massive growth in headcount that happened during the pandemic. In this chart from Yahoo Finance, its clear that despite recent layoff announcements, we're still well ahead of pre-pandemic levels of headcount at many tech companies.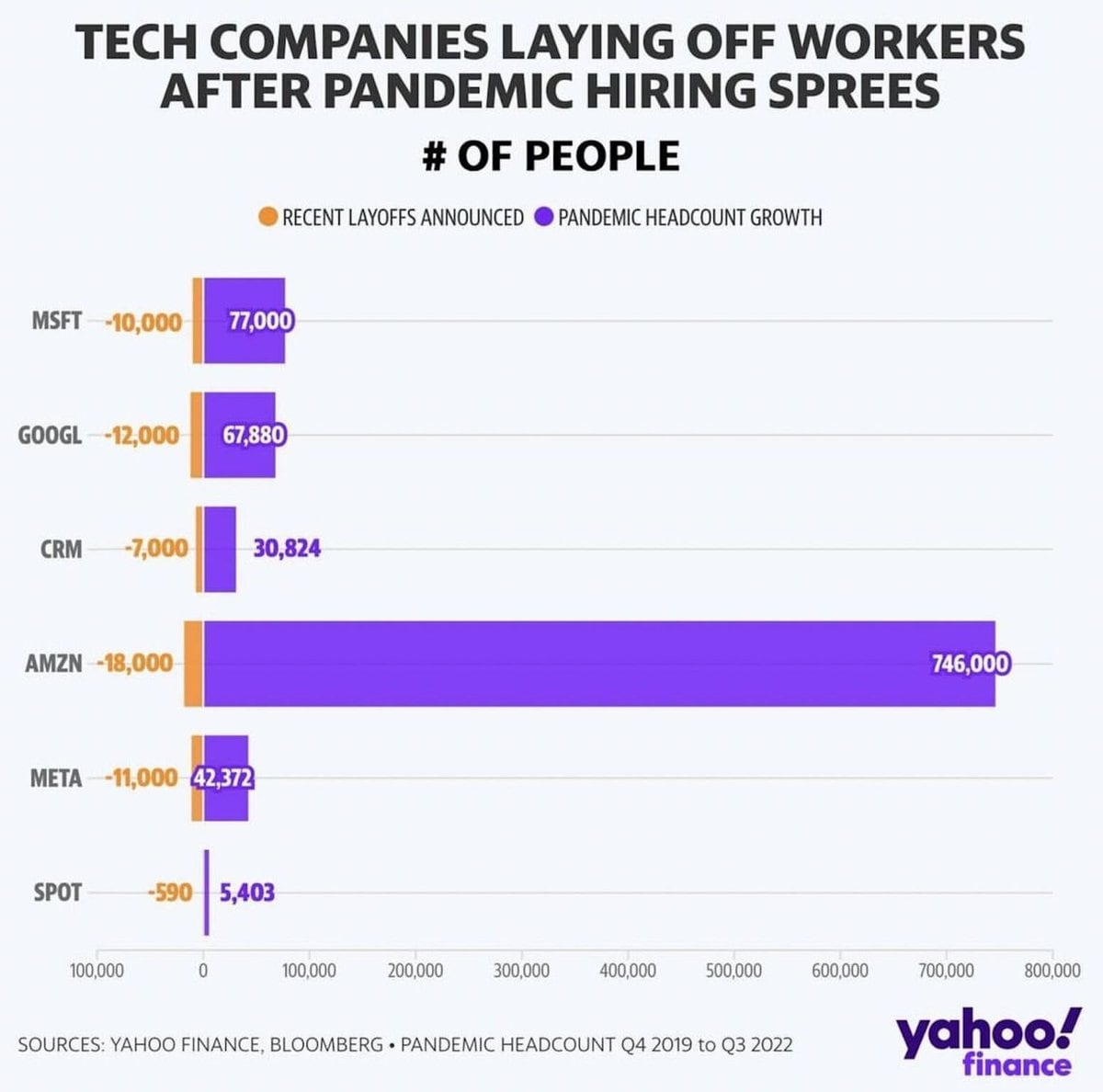 Gartner's Spending Forecasts
In January 2023, Gartner published a report suggesting that for 2022 there was -0.2% drop in overall IT spending YoY. This drop was led by Devices and Communications Services – likely caused by pandemic-related inflated spending in these areas in 2020 and 2021. While there may have been a slight drop in spending, its worth noting that one year ago Gartner has predicted growth of more than 5% for the year – a good reminder to remain skeptical of forecasts.
Spending on core IT segments saw growth, including Enterprise software which grew 7.1% to $783 billion in 2022 and Data Center Systems which grew by 12%. Gartner is now forecasting total IT spending growth of around 2.4% for 2023. This is down by half from Gartner's prior October estimate for 2023 IT spending.
Worldwide IT Spending Forecast (Millions of U.S. Dollars)
2022 Spending

2022
Growth (%)

2023 Spending

2023
Growth (%)

Data Center Systems

212,376

12.0

213,853

0.7

Software

783,462

7.1

856,029

9.3

Devices

722,181

-10.6

685,633

-5.1

IT Services

1,244,746

3.0

1,312,588

5.5

Communications Services

1,422,506

-2.4

1,423,367

0.1

Overall IT

4,385,270

-0.2

4,491,471

2.4
Source: Gartner (January 2023)
Forrester's Spending Forecast
While Gartner is projecting around 2.4% growth for Worldwide IT spending for 2023, Forrester's US Tech Market Forecast (published in January 2023) suggested a higher 5.4% growth for IT spending in the US – a drop from 7.4% growth in 2022. This slowdown is attributed largely to global macroeconomic forces including the Federal Reserve Board's seven interest rate hikes in 2022 to control inflation, and a real GDP projected increase of merely 0.5% for the US in 2023.
Corresponding with the Gartner report, Forrester believes that Software will be a major contributor to growth for 2023, representing 34% of tech spend growth. Companies will continue to migrate from capex-intensive spending on software to monthly opex SaaS and subscriptions. Many companies that can move workloads to the cloud are doing so for the perceived cost savings.
Gartner and Forrester further align on the continued growth of services and consulting. Gartner notes that "spending on consulting is expected to reach $264.9 billion in 2023, a 6.7% increase from 2022", while Forrester forecasts that continued growth in software and cloud investments will naturally accelerate growth in IT services from companies like Accenture and Cisco.
Tech spending in the European market is projected to continue growing, but growth will slow in 2023 even more so than in the US. Forrester saw 5.8% growth in European IT spending in 2022, but projects a smaller 3.6% growth in 2023.
Canalys' Cybersecurity Spending Forecast
Perhaps one of the largest areas of growth for tech spending in 2023 will be in cybersecurity. According to the latest cybersecurity spending forecast from Canalys, global spending will increase be 13.2% in 2023. Best case scenario, according to the firm, is a total $223.8 billion spend during the year. Small and medium sized businesses will look for cost savings and minimize investments during the global economic slowdown, while governments and enterprises will increase cybersecurity spending as the need to minimize breach risk heightens.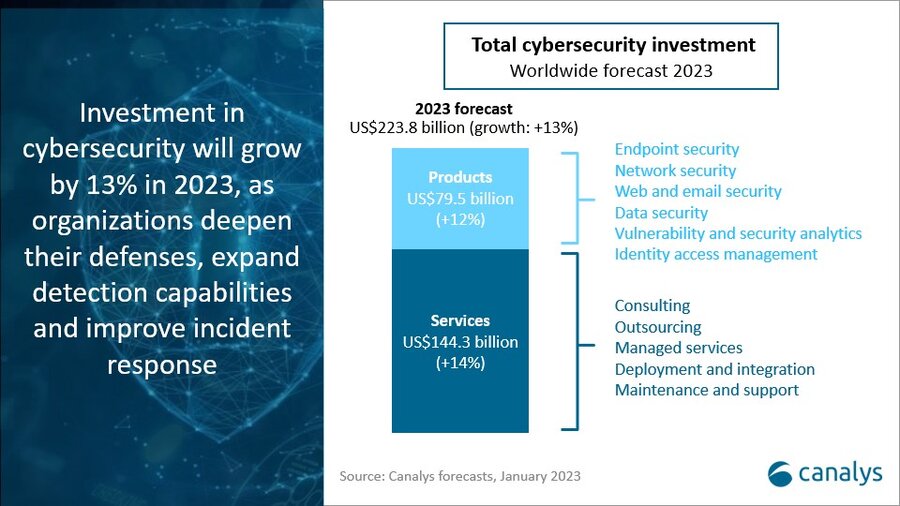 Other Indicators & Prognosticators
In addition to Forrester & Gartner, other indicators and prognosticators have similar forecasts. In December 2022, Broadcom CEO Hock Tan stated that CIOs at some of the world's largest enterprises are not generally planning to reduce IT spend – although some are considering flat budgets for 2023.
IDC analyst Rick Villars had a similar perspective, as he reportedly told TechCrunch: "Spending on core IT infrastructure, business software, professional services to implement and operate the systems — even if the economy stays flat, we expect to see continued healthy growth in the 5% to 6% range in aggregate".
---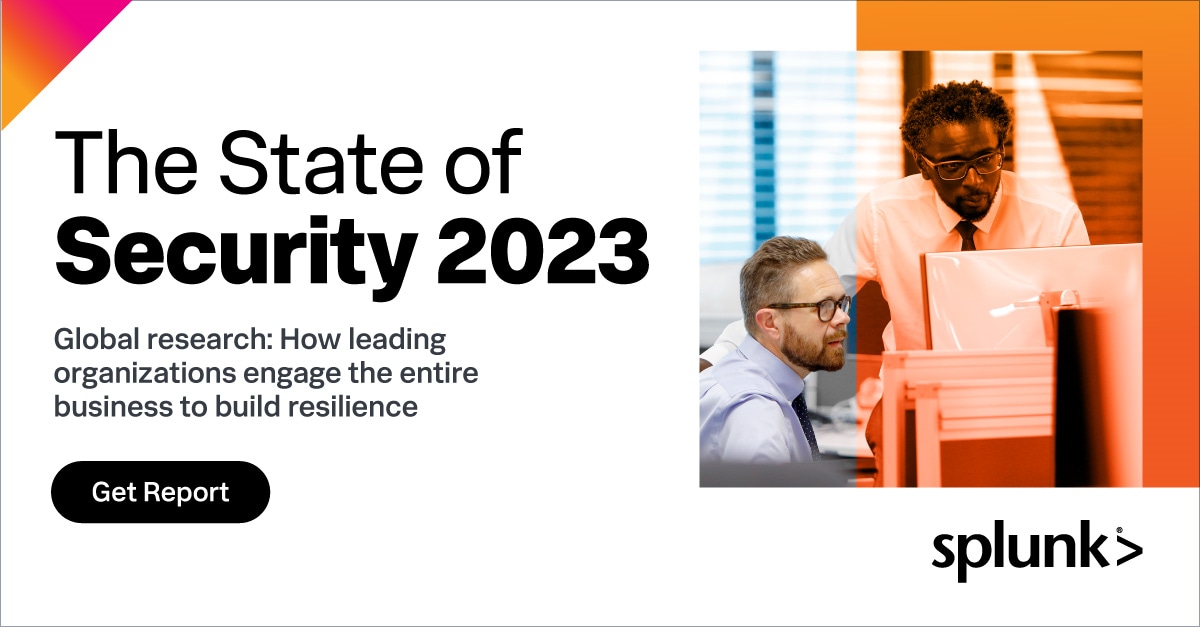 ---
Wrapping Up
Unless there is a truly significant economic downturn globally, that hasn't yet been factored into estimates, most likely we'll see growth in IT spending in the US and worldwide. While possible to see further economic declines, it's quite likely we're at a turning point with inflation and the global economy will begin to stabilize after the shockwaves caused by COVID-19. This author feels confident that IT spending in cybersecurity, software, and IT consulting services will continue to rise in 2023 and likely outpace many other areas of spend.
What is Splunk?
This posting does not necessarily represent Splunk's position, strategies or opinion.