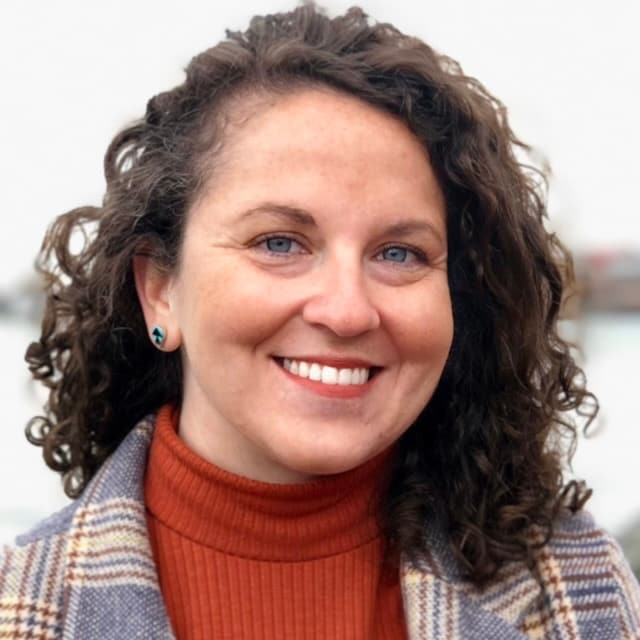 By Chrissy Kidd November 09, 2022
AWS re:Invent is one of the biggest tech events in the world! And with in-person events finally returning with some regularity, we bet you're as excited about this event as we are. To help you maximize your experience during the conference, we've put together this attendee guide to AWS re:Invent 2022.
Get ready with this attendee guide, which covers:
All the basics: dates, lodging, etc.
Why attend
Keynotes + sessions
Splunk's role at re:Invent
Tips for attendees
(Want more events? Check out our DevOps, cybersecurity and blockchain event roundups.)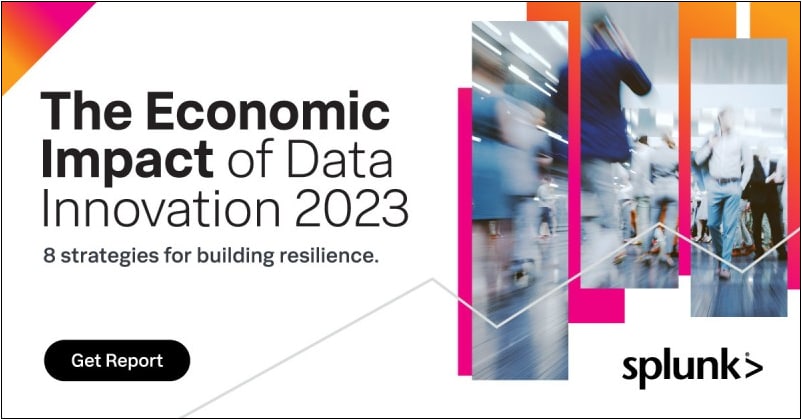 AWS re:Invent location, dates, details
Dates: Monday, November 28 – Friday, December 2, 2022
Location: Las Vegas, USA
Price: $1,799 for an in-person, full conference pass; watch online for free
Now, if this is your first time at re:Invent, be prepared: this takes place not in one conference center, not in two — it's spread across a "campus". That's six event venues plus 10 more hotels lining the famous Las Vegas Strip! The venues hosting events include:
The Encore
Wynn
The Venetian & Palazzo
Caesars Forum
MGM Grand
Mandalay Bay
Many of the hotels offer discounted rates for attendees. Wherever you sleep, be prepared for moving around, as getting from just one venue to another can take longer than 15 minutes to stroll. Wear comfortable shoes and take advantage of the only-in-Vegas monorails and elevated walkways as well as specially-branded AWS shuttles.
Why attend re:Invent
AWS re:Invent is your best opportunity to get hands-on access and learn from AWS experts. No matter if you're a certified AWS expert or a newbie, all are welcome here to pick up new skills, explore new use cases and, ultimately, learn about the latest in all things AWS.
Wondering who attends this event? The better question might be who doesn't attend it. Beyond the great Amazon community itself, you can expect to see employees and fans, booths and networking opportunities from all the biggest names in tech (and tons of smaller ones too) including Red Hat, Cisco, PwC, Infosys and yes, Splunk! (Check out the full sponsor list too.)
The global cloud community has been meeting at re:Invent for 10+ years in order to network, get inspired and imagine innovation. Attendees at re:Invent can expect all sorts of programming, including:
Bootcamps designed to expanding your understanding of AWS services, solutions to help prep you for certification.
Breakout sessions, organized by experience level and led by AWS experts.
Expo, the busy floor where it all happens: peer networking, hands-on chats, and interactive demos.
AWS Builder Labs, where cloudies and devs can experience AWS in a live sandbox environment.
Partner experience shares stories of cloud-powered innovation and how partners like Splunk use AWS Cloud.
Of course, we don't want to forget a key part: the keynote speakers!
Keynotes and leadership sessions
The keynotes at AWS are where you'll hear all the major announcements and new products. Here's who you to expect:
Adam Selipsky, CEO, AWS
Peter DeSantis, SVP, AWS Utility Computing (Monday Night Live!)
Swami Sivasubramanian, VP, Data and Machine Learning, AWS
Ruba Borno, VP, AWS Worldwide Channels & Alliances
Dr. Werner Vogels, VP and CTO, Amazon.com
More high-powered talks take place during Leadership Sessions, where AWS leader offer insights into a variety of topics. At Splunk, here are some of the sessions we're particularly excited about:
Diversity, Equity & Inclusion, Candi Castleberry, VP, DEI, Amazon
Networking & Content Delivery, David Brown, VP, Amazon EC2
Security, Compliance & Identity, CJ Moses, VP & CISO
Public Sector, Max Peterson, VP, AWS Worldwide Public Sector
Hybrid Cloud, Wayne Duso, VP, Storage, Edge & Data Protection
Analytics, G2 Krishnamoorthy, VP, AWS Analytics
Get a sneak peek with last year's keynote from CEO Adam Selipsky:
Splunk at AWS: reinvent
As an AWS Partner, Splunk is thrilled to present two sessions at re:Invent: one on observability and one on security. Here are the details.
Unified Observability, AIOps and Incident Response for AWS
Date, time & location: Tuesday @ 11:00AM, MGM Chairmans 370
Session ID: PRT262
Speakers: Venkat Rayapudi, Splunk and Brandon Currie, Splunk
Modern software operations is extremely complicated, due to adoption of new cloud technology and deployment models. Organizations are struggling with alert noise, monitoring tool sprawl, and inefficient incident response. This session provides a crash course from a former SRE on observability and AIOps using OpenTelemetry, then dives deep into a product expert's views on best practices for observability and features in preview for incident response.
Detecting SSRF attacks in AWS using Splunk
Date, time & location: Wednesday @ 3:15 - 4:15PM, Mandalay Bay, South Seas A
Session ID: PRT325
Speaker: Tom Smit, Splunk
A 2019 cyberattack against a major financial institution resulted in the loss of personal data of over 100 million customers. The attackers had carried out a server-side request forgery (SSRF), which allowed the group to gain access. In this talk, we'll cover:
New this year: Demo requests with Splunk
A new type of demo that we're piloting is a dedicated 15 minutes at any of our demo stations at our booth during expo hours. These are not formal meetings — anyone is welcome to book a 15-minute demo.
More Splunk representatives – from Security to Technical Partners, Strategy to Public Sector – will also be in attendance for 1:1 meetings that you can schedule in advance.
(We're also excited to support the Gamified Learning experience!)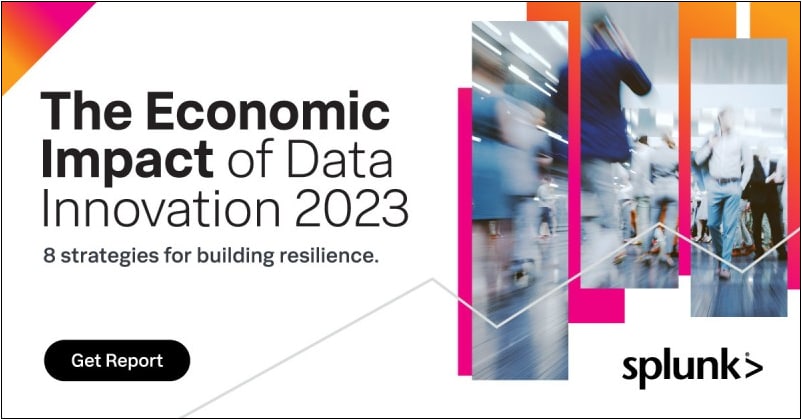 Tips for new attendees
Scour Reddit or the internet and you'll definitely pick up some tips from the attendees who've been doing this for awhile. Here are some tips to think about before you get to Vegas:
Book sessions ASAP with the mobile app. AWS has released the mobile app, where you can and should book sessions as soon as you can, because many of the popular ones will fill up in advance. Download the app now via Google Play or the Apple App Store.
Use your sessions to book your hotel. Walking around Vegas can take a long time, so if you see a bunch of your must-do activities are in one place, try to sleep as close to that venue as possible.
Meet people, meet people, meet people! These events are great for formal and informal networking. Introduce yourself, wear some fun swag, and even schedule meetings in advance with colleagues, friends or clients that you know will be there. With the event so spread out, it's impossible to just "bump into" someone you're looking for.
Plan for packed shuttle buses. AWS does run shuttle buses, but at particularly busy times like mid-morning or for major keynotes. That's why your comfortable shoes are key.
Explore Vegas. Yes, the cloud is everywhere, but Vegas itself it worth experiencing IRL. Book a special restaurant or check out one of the many excellent art museums for yourself.
Have fun at the parties! re:Invent is almost a non-stop affair, so after you're finished on the event floors, save some energy for the numerous parties. There's darts with VMware, poker with McKinsey, The Desert Disco with MongoDB and Confluent and many many more ways to let off some steam in between sessions.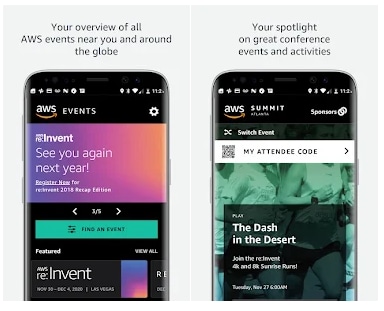 How to register
This year, re:Invent is available both in-person and online. We love this because it lets YOU decide.
Not ready to attend, but want to stay up to date? Subscribe for updates. And as for re:Invent 2023, we'll be sure to update this article.
What is Splunk?
This posting does not necessarily represent Splunk's position, strategies or opinion.