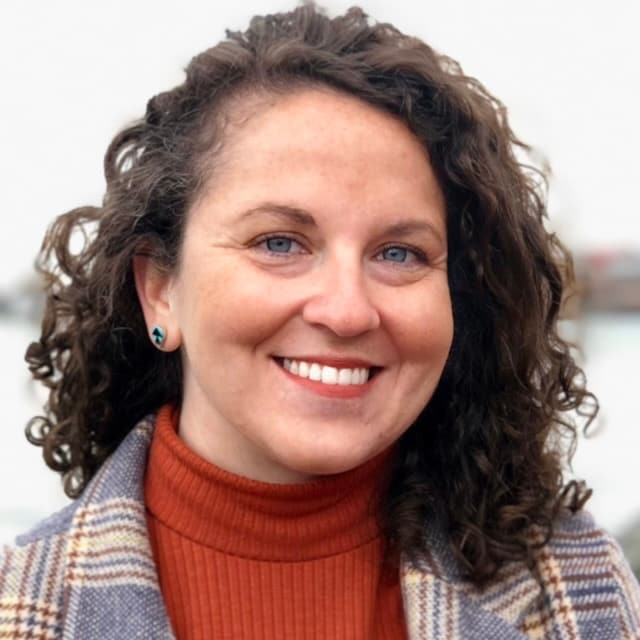 By Chrissy Kidd December 21, 2022
Finally! We're starting to get back to traveling and gathering again. Opportunities to network, learn and see work colleagues that we haven't seen in person in years.
For security professionals, your role is more visible than it ever has been, with news of cyberattacks and data breaches making headlines on a routine basis. After all, security relies on good data — and today, we have more data than ever. So, if you're a security pro and looking to get back to in-person conferences, we've got you covered with this round-up of top security conferences and events for 2023.
Attending conferences is a great way to stay up-to-date with your industry and network and experienced and like-minded professionals. You can look for conferences that cover a wide variety of topics, or you can opt for a more niche events that cater to specific platforms, technologies or methodologies. The good news is that these events now cater to a wider audience, with many in-person events continuing to offer a virtual or hybrid experience. These often come with lower price tags and access to knowledge that doesn't require travel.
And now, onto the list of security events and conferences! We've divided the listings into two categories:
Events with confirmed dates in 2023
Events planned for 2023, but without specific dates yet
To add to this list, contact ckidd@splunk.com with the conference/event name, dates, location, website and a quick summary.
(Check out more recommendations: Security Books & Articles and Security Certifications To Earn. Beyond security, we also cover DevOps Conferences & Events and Blockchain/Web3 Events.)
---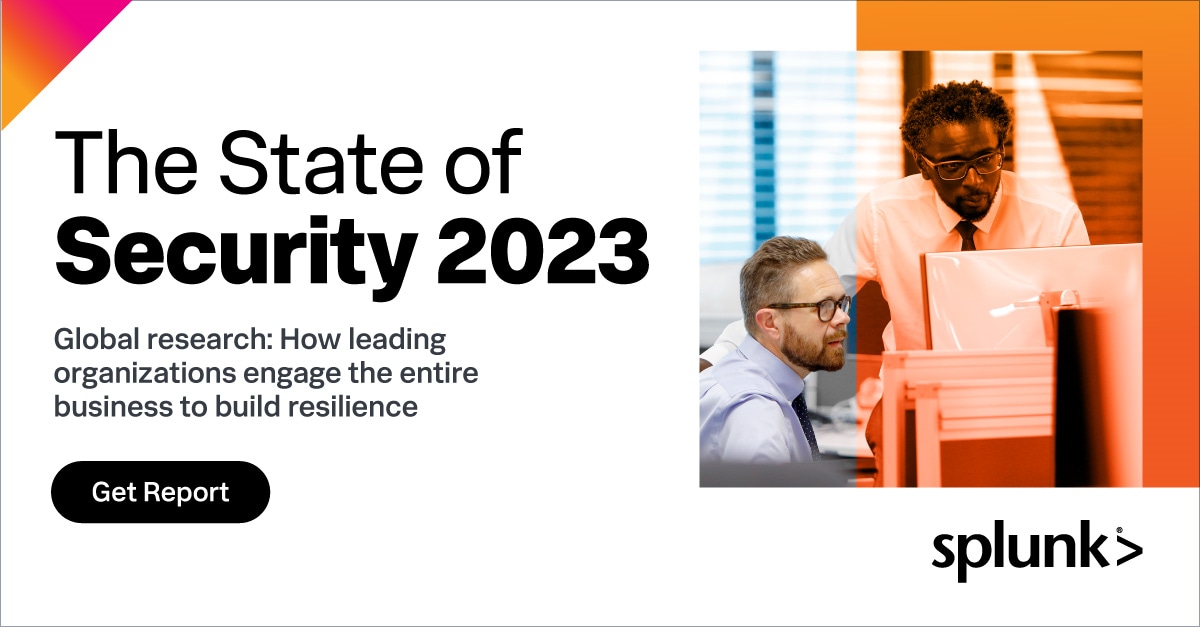 ---
InfoSec, Cybersecurity & IT Conferences and Events 2023
Dates: January 29-31, 2023
Location: Arlington, VA + Online
Cost: Variety of packages
For anyone in cyber threat intelligence (CTI), from newbies to experienced pros, this is the summit to get hands-on education and new perspectives that challenge traditional CTI assumptions. Learn, connect and share with thousands of global participants and walk away with real-world insights that you can put into action soon.
(Bonus: Splunk's own Ryan Kovar, of SURGe, will be presenting.)
Dates: March 20-22, 2023
Location: Grapevine, TX
Cost: Variety of packages
This Gartner event is the leading IAM conference to help you make the right decisions about which identity-first security initiatives to prioritize, how to modernize existing staffing models and whether to invest in new tools to take your organization's security posture into the identity-first era. Join over 1,500 IAM and security peers over 3 days, with 70+ sessions, 60+ vendors and 30+ IAM analysts.
(Know the differences between RBAC & ABAC.)

Dates: April 24-27, 2023
Location: San Francisco, CA
Known across the cybersecurity landscape, RSA Conference bills itself as "Where the world talks about security". RSA Conference (aka RSAC) in June 2022 was a great affair, and they've already announced the 2023 dates for their marquee event – which you can register interest for now. RSA is committed to sharing a world of diverse knowledge in security, which is why the theme for RSAC 2023 is "Stronger Together".
Like many conferences and events, they've also spun up a whole library of live and on-demand security trainings, videos, webinars and more, so check their schedule regularly throughout the year.
(Check our our complete RSA Guide to see where & how to meet Splunk.)

Dates: May 19-20, 2023
Location: Chicago, IL
Another hacking conference? Not so! This hacking conference is Top Secret and it's held specifically for the local hacking culture in Chicago. In fact, this event is so local that it has remained small, non-profit and non-commercial, with rarely more than a couple thousand in attendance.
That secrecy thing, by the way, is not a gimmick. The location of the event is actually confidential until the week of the conference.
Dates: May 19-20, 2023
Location: Moscow, Russia
Calling IT and InfoSec pros, no matter your career stop. Positive Hack Days, known as PHDays, is similar to other hacker-focused cybersecurity conferences like Blackhat and DEFCON. The forum highlights a different theme annually, but always through the lens of individual and government security.
Major attendees and guest speakers from previous events include experts from Cisco, IBM, Kapersky and PwC. If you want to experiment with zero-day attacks, cryptography, cyberware and overall digital investigations, PHDays is the place for you.
Dates: May 26, 2023
Location: San Francisco, CA
The IEEE Symposium on Security and Privacy is the premier forum for developments in computer security and electronic privacy — and it's been so since 1980! The 2023 Symposium will mark the 44th annual meeting. The conference itself spans four days, with one entire day devoted to workshops.
Dates: May 27-28, 2023
Location: Pasadena, CA
LayerOne is an information security conference located in Los Angeles, California. Since 2004, they've featured speakers from all across the globe and on topics ranging from lockpicking and MPLS security to covert data gathering and HIPAA compliance. Our speakers come from a diverse background and include a focus not just on the nuts and bolts of technology but the social impact as well.
One of the defining features of LayerOne is the overwhelming amount of hands-on workshops, events and contests available to all attendees. From electronics to lock picking to no-holds-barred hacking competitions, LayerOne has something for everyone to learn more and enjoy themselves throughout the conference.
Dates: June 4-9, 2023
Location: Montreal, Canada
FIRST is an international non-profit association of security professionals across the private, public, and academic sectors. Aiming to foster cooperation and coordination among computer security and incident response teams (CSIRTs), FIRST's annual conference provides a forum of shared goals, ideas, and information on improving security on a global scale. Held in-person in Montreal, or virtually, the 35th annual FIRST conference is a premier meeting ground for those on the front lines of the global response community.
Dates: June 5-7, 2023
Location: National Harbor, MD
Leading analyst firm Gartner hosts this annual event aims at security and risk leaders. The most recent event in 2022 focused on key strategic necessities including:
Moving to an agile security program
Simplifying cybersecurity mesh architecture
Developing security-conscious work cultures that are human focused
Mitigating risk ownership
Dates: July 17-20, 2023
Location: Las Vegas, NV
Of course, as a leader in security, we'd be remiss not to include our own .conf! We are proud that Splunk helps keep organizations secure and resilient with our unified security and observability platform. Our .conf is an extension of our passion for our customers and our offerings.
During the event, you can expect great presentations from brands you know and trust, fun shows, great music, and plenty of opportunities to learn, network and train on all things data. You're probably in for a few surprises too: Snoop Dogg played last year's event. .conf23 will take place in July 2023 — sign up here for news.
(See all the things you can do with Splunk.)
Dates: August 5-10, 2023
Location: Las Vegas, NV
A legend in the field going back 25+ years, Black Hat is the premier meet up of security engineers, developers, ethical hackers and leading companies. At this event, you can expect the absolute latest and biggest InfoSec research, development and trends. Spread over four days, it usually follows a pattern of:
Up to four dedicated to hands-on and technical trainings
Two days of main conference events including briefings, Business Hall, Arsenal and more
This setup enables attendees to network with InfoSec professionals from all corners and evaluate a whole slew of products, solutions and services on display that might just suit your needs. And don't worry: we'll certainly update our BlackHat Guide for the next event!
(Recap from Black Hat USA 2022: The Open Cybersecurity Schema Framework was announced! OCSF is an open-source project with a vendor-agnostic core security schema that is supported by significant security organizations. Splunk is thrilled to be among them.)
Dates: August 10-13, 2023
Location: Las Vegas, NV + Online
Come all ye hackers! DefCon has reached its 31st year and its grassroots vibe remains, despite its growth. In fact, the hacker convention has developed into its own subculture that has no-filming policies so that every year is a surprise. (Get a sneak peek with this professional documentary from the event's 20th year.)
Attendees come from all industries, including the federal government, who obviously have a massive stake in hacking as a means to protect their networks. Other smaller "cons" or conventions pop up during the event, with notable ones including Queercon, Quietcon and Linecon.
Pro-tip of experienced attendees? Going to Black Hat and DefCon back-to-back, making this the ultimate week in any security pro's calendar.
Dates: September 6-11, 2023
Location: Las Vegas, NV + Online
Cost: Variety of packages
This is the event to attend for hands-on network security training that is led by real-world experts. Whether you join in person in Vegas or online from home, you'll get to experience interactive training, hands-on labs and tutorials, the NetWars Tournament and professional networking.
An added bonus you won't get from other conferences? Attendees have the ability to take courses that align with GIAC certifications and even access a library of electronic and printed books. Like all SANS events, this one comes with the SANS Promise: that you'll be able to apply what you've learned as soon as you're back to work.
Dates: September 26-28, 2023
Location: London, UK + Online
Cost: Packages vary
Analyst firm Gartner's events are some of the most respected in the industry. With this UK edition, returning to fully in-person this year, you can expect both established best practices and insights plus cutting-edge commentary on what's to come across all roles in the security landscape.
This year's event is broken into a variety of tracks:
Cybersecurity Leadership
Infrastructure Security & Operations
Cyber & IT Risk
Technical Insights for Security Practitioners
The CISO Circle
Two Spotlight Tracks: Diversity, Equity & Inclusion and Identity & Access Management
Dates: September 25-27, 2023
Location: Lake Buena Vista, FL
Cost: Various pricing levels; general pricing around $1,895 per person
Back in person, InfoSec World is a leading security conference for both practitioners and leadership. Over several days of all things Information Security, you can expect:
Great keynotes
Interactive breakout sessions that train, challenge and connect
Engaging speeches about new strategies, solutions and more
Dates: October 10-12, 2023
Location: Nuremberg, Germany
Cost: Starting at 55 EUR
Europe's largest trade fair and congress for security, you can expect this event to cover the entire range of products and services in the field of cybersecurity. Everything from hardware, software, training and consulting offers and security as a service; get the most from this variety and talk to experts and experienced practitioners. Important topics at it-sa include:
Data and network security
Critical infrastructure protection
Industry 4.0 (aka the 4th Industrial Revolution)
Dates: October 16-18, 2023
Location: Carlsbad, CA
Cost: TBA (Registration opens soon)

Today's authentication systems and standards rely on much more than mere passwords. With more merging, authentication is rapidly becoming more efficient and scalable. Authenticate Con is where you can get the latest trends and expert best practice into everything user authentication.
The event is hosted by the FIDO Alliance, which is an open industry association with a hyperspecific mission of promoting authentication standards to reduce global reliance on passwords (which we know have lots of problems). At this event, you can expect great keynotes, a variety of session speakers and industry leaders.
Dates: November 14-16, 2023
Location: Riyadh, Saudi Arabia
An evolution from the previous Hack event in 2021, Black Hat's MEA series will include an Executive Summit, plenty of Briefings, Arsenal and Trainings and, of course, a gaming tournament featuring none other than Capture the Flag! Register now to take part in innovation across the region.
Pre-register for more details!
---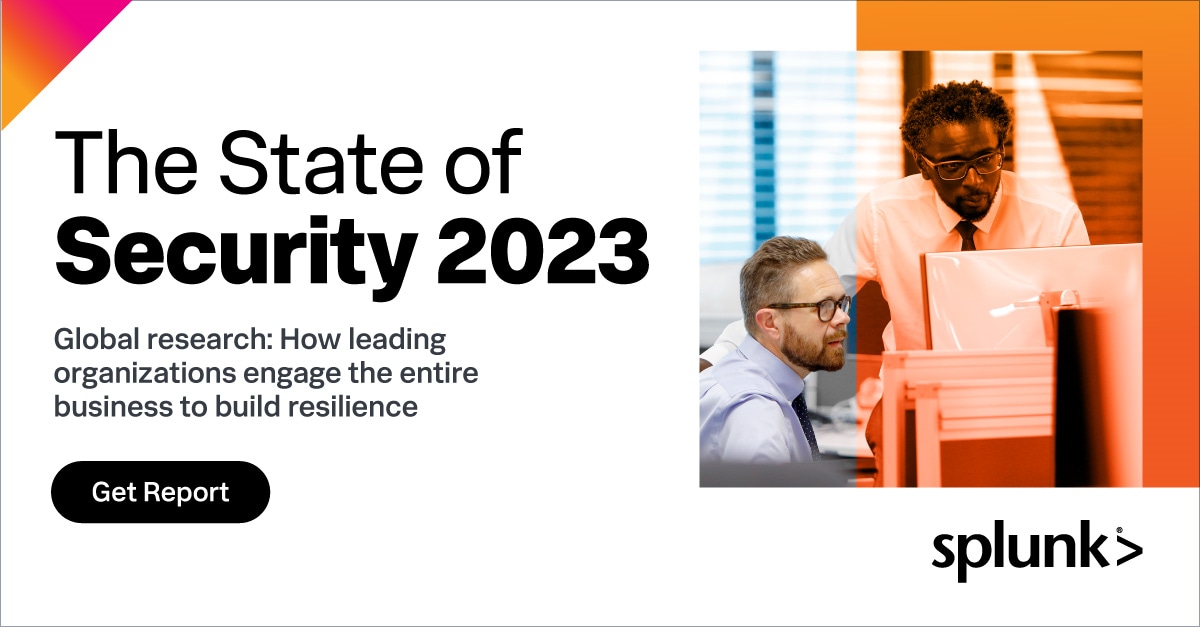 ---
2023 Security events that haven't yet announced dates
Dates + Location: TBA
Cost: TBA
This heavy-hitter is put on by OWASP aka the Open Web Application Security Project. Open to all InfoSec professionals in the private and public sectors, Global AppSec's entire goal is to equip developers, defenders and security advocates with the tools and concepts they need to build a more secure web for all of us.
The conference itself is two days, with one-, two- and three-day training courses you can opt into. Though the 2023 information hasn't been released yet, get a sense of what to expect from last years' keynote speakers:
Charlie Miller on "A Lifetime of Vulnerabilities"
Anna Westelius on "Paving Pathers for Security"
Jim Macino on "The Abridged History of OWASP and Application Security"
Swathi Joshi on "Building a Security Program: No Buzzwords Allowed"
(Learn about AppSec & cloud native security.)
Dates: TBA
Location: London, UK
The final Black Hat of 2023 takes place in London, with a hybrid offering for those unable to attend in person. Like its U.S. version, you can expect up to four days of hands-on trainings plus the traditional (for Black Hat, anyway) event space with Briefings, exec summaries, Arsenal and probably some games too.
---
(Last updated: 4/11/2023)
What is Splunk?
This posting does not necessarily represent Splunk's position, strategies or opinion.