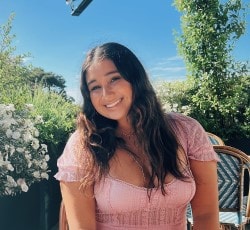 By Samantha Dunn June 08, 2023
For the past few years, Google Cloud Next has been held virtually – but for 2023, it's back in person! Google Cloud Next 2023, the annual developer and partner conference, will be held at the Moscone Center in San Francisco from August 29-31.
Visit Splunk at Google Cloud Next 2023!
Experience Splunk at Booth #1447
Join Splunk on Tuesday Aug 29th 7-9PM at Shelby's Rooftop Lounge for jazz, cocktails, and networking - register here for free!

Google Cloud Next is an annual conference hosted by Google Cloud. It serves as a platform for Google Cloud to showcase its latest products, technologies, and innovations to developers, IT professionals, and businesses. The event includes keynote presentations, technical sessions, hands-on labs, and opportunities for networking and collaboration.
This blog post will provide details on the upcoming 2023 event and summarize some of the big announcements and highlights from the 2022 edition of this event. This post will also include hotel recommendations and transportation tips to help you navigate the San Francisco area!
Interested in other conferences? Be sure to check our guides covering:
---
Google Cloud Next 2023
Registration for Google Cloud Next 2023 opened on March 15. You can sign up on the official website.
For those who are unable to attend in-person, some of the Next 2023 sessions will be available virtually and on-demand after the event.
At Google Cloud Next 2023, attendees can:
Hear about the most recent Google innovations in AI, productivity, security, data, and more
Participate in training, breakout sessions, demos, hands-on labs, and attend keynotes that are led and taught by professionals
Learn about the roadmaps for popular Google products
Learn how to model your data in order to optimize business insights by using analytics
Database professionals will explore tools and devices for developing and managing data-driven applications that can help you to solve real-world problems
For more information on all that is offered, check out the official website
Daily Schedule
Tuesday August 29th

Wednesday August 30th
Thursday August 31st
7:00 AM - 8:00 PM
Registration open
7:00 AM - 9:00 PM
Registration open
7:30 AM - 1:00 PM
Registration open
9:00 AM
Keynote Day 1
8:00 AM - 5:30 PM
Sessions
9:00 AM - 1:30 PM
Sessions
9:00 AM - 6:30 PM
Sponsor Expo open
9:00 AM - 5:30 PM
Sponsor Expo, Google Showcase and Innovators Hive open
10:00 AM - 2:00 PM
Sponsor Expo, Google Showcase, and Innovators Hive open
10:30 AM - 6:30 PM
Google Showcase and Innovators Hive open
10:30 AM
Keynote Day 2
2:00 PM
Show is over!
11:00 AM - 4:45 PM
Sessions
6:00 PM - 9:00 PM
Next '23 Party
5:00 PM - 6:30 PM
Expo Happy Hour
7:00 PM - 9:00 PM
Tech, Tunes, and Tastings

Hotel Recommendations
When traveling to a new city, it can be difficult to find the right accommodations! Here is a short list of recommended hotels in San Francisco for you during your stay that are in close proximity to the Moscone Center!
W - San Francisco
San Francisco Marriott Marquis
InterContinental San Francisco, an IHG Hotel
Hilton San Francisco Union Square
San Francisco Marriott Union Square
The Marker San Francisco
The Westin St. Francis San Francisco on Union Square
Transportation
In addition to navigating a place to stay in a new city, you also need to figure out how to actually get around a new city! Below are some good options for your stay in San Francisco.
On foot
Uber/Lyft
Car Service
Public transportation.
There are numerous busses, streetcars, and cable car routes on the San Francisco Municipal Transportation Agency's "Muni" system. Information about the Muni and where to purchase tickets can be found on this website.
Sign up for Google Cloud Next 2023 by visiting https://cloud.withgoogle.com/next
Hope you enjoy Google Next '23 and your trip to the Bay Area!
What is Splunk?
This posting is my own and does not necessarily represent Splunk's position, strategies or opinion.