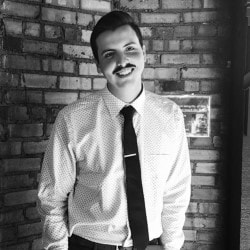 By Tyler York May 02, 2023
Blockchain and Web3 are revolutionizing finance, the internet, and the way companies operate around the world. The best way to stay abreast of the latest trends in Web3 and Blockchain, and to engage and join the community that is the basis for this latest wave of technological innovation, is to attend in-person and virtual conferences to hear from leaders and meet others who are building in this space. DYOR is a popular phrase in the space, but you can't do your own research just using Google, Twitter, and Discord. Extend your research by attending a conference!
Every year around the world, experts at hundreds of conferences and events share the most recent trends, strategies, and best practices for Blockchain. Whether you are looking for a small regional meetup or an enormous global summit, we've compiled the complete 2023 guide to Blockchain & Web3 conferences that is sure to have the right event for you.
(Want more blockchain? Check out Splunk for Blockchain and the top Blockchain/Web3 podcasts.)

Over the past few years, many annual conferences have moved online and unfortunately many have been cancelled altogether. In 2023, though, we're seeing a shift back to more in-person events.
If you have a Blockchain/Web3 Conference or Event that you'd like to see included in our list, please send an email to ckidd@splunk.com with details including the conference website URL, conference name, dates of the event, and location details.
For more information on conferences to attend, be sure to check out our series of posts covering:
Without further ado, here is the complete guide to 2023 Blockchain & Web3 Conferences and events.
This list last updated 5/18/2023
Top 2023 Blockchain Conferences & Events
Date: May 12 2023
Location: Portland, OR
Cost: TBD
ETH Portland is a gathering of ETH folks from the Northwest. The goal is to bring together the local community & have fun. Past presenters have included Coinbase, Harmony, Ethereum Foundation, Tornado Cash, and other industry titans.
Date: May 18-20, 2023
Location: Miami, Florida
Cost: Starting at $599
Bitcoin 2023 is the biggest Bitcoin event in the world. Speakers include Michael Saylor, Anthony "Pomp" Pompliano, and other Bitcoin influencers. This event includes 3 days of Bitcoin education, announcements, and a massive celebration of Bitcoin Winter.
Date: May 22-25, 2023
Location: Split, Croatia
Cost: Varies
At BlockSplit 4, attendees will meet web3 startups, developers, researchers, investors, designers and more from all over the world. Learn about NFTs, DAOs, MICA regulation, smart contracts, and more from some of the top Web3 thought leaders.
Date: May 24-25, 2023
Location: Warsaw, Poland
Cost: TBD
Next Block Expo - The Blockchain Festival of Europe - brings founders, investors and blockchain experts together to redefine & discover the future of web3. Their last event, Next Block Expo Berlin 2022 featured more than 150 speakers, hundreds of investors, and more than 2k participants. The upcoming event will turn Warsaw into the most important Web3 space in Europe during the event.
AURORA
Date: June 4, 2023
Location: Helsinki, Finland
Cost: Starting €15
With more than 500 international participants, and 20+ speakers, AURORA is the premier Nordic Web3 conference. Move beyond the hype with the first of its kind gathering of innovators and leaders in the Nordics. Learn about security, DAOs, UX in Web3, the Web3 landscape, wins & f*ckups, and more.
Date: June 7-8, 2023
Location: Lisbon, Portugal
Cost: TBD
NFC is an experimental Web3 event that brings the global NFT community together. The 2022 event had more than 2500 attendees, 4 content tracks, and more than a hundred talks and panels. This conference features unique events including Immersive Blind Talks (undoxed artists and collectors) and X-ibit Photography (showcasing the best of NFT photography).
Date: June 7-8, 2023
Location: Hamburg, Germany
Cost: Starting at €120
Europe's leading blockchain conference, Blockchance features more than 250 speakers and 200 exhibitors with speakers including CZ and Michael Saylor.
Date: June 8-9, 2023
Location: Pasadena, California
Cost: Starting at $299
3XP Los Angeles brings together gamers, developers, and investors alike to discover the newest tech and trends in blockchain gaming.
Date: June 9, 2023
Location: Lisbon, Portugal
Cost: Starting at €290
This industry conference is focused on how to build & grow products in the decentralized space. Learn about fundraising, marketing, on-boarding, user experience, and community building strategies.
Date: June 22-25, 2023
Location: Campus USP, São Paulo, Brazil,
Cost: TBD
EthereumSP 2023's four day conference invites the Brazilian Web3 community to gather together and learn from a variety of comprehensive bootcamps, advanced workshops, and even an international Hackathon.
Date: June 28-29, 2023
Location: Copenhagen, Denmark
Cost: Free virtual ticket, refunded €99 deposit for in-person
Polkadot Decoded is the annual conference centered around the Polkadot multichain Web3 platform. Experience great speakers, a competitive hackathon, and learn the latest on the Polkadot ecosystem at one of Copenhagen's most established venues - Øksnehallen.
Date: July 6-8, 2023
Location: Munich, Germany
Cost: Starting at €23
Designed for those interested in AI, Climate Tech, Quantum Technologies, Web3, Life Sciences, the Metaverse, Space or any other future technology. "Festival of the Future" gathers professionals across industries to share insights into the latest tech developments, and discussions how to leverage that technology to advance yourself, your company, your community, and society. With full days geared toward different topics and voices, "Festival of the Future" offers a platform for established professionals and start-up entrepreneurs alike, as well as a free admission family day — because the future is for everyone.
Date: July 10, 2023
Location: Virtual

@O2K's Crypto Tax Forum is the first event in the world that is fully dedicated to the exploration of the most pressing crypto asset taxation issues. They have very special speakers from international organizations (such as OECD, European Union) and tax authorities from different countries. Well known names from the crypto industry will be present. It will be a very unique, educational and important international event.
Date: July 17-20, 2023
Location: Paris
Cost: TBD
EthCC is the largest annual Ethereum conference based in Europe, focused on technology and community. With three days of learning sessions and more than 250 speakers, visitors will get the latest information on building within the Ethereum ecosystem. This conference is presented by a non-profit organization (Ethereum France) which focuses on budget transparency and sharing knowledge about Blockchain and Ethereum in all French-speaking nations.
Date: July 18, 2023
Location: 5 Rue Saint-Merri, 75004 Paris, France
Cost: TBD - limited registration
Taking place during the Ethereum Community Conference (EthCC), Logos presents an online and in-person event centered around building the world's first "network state", a self-sovereign parallel society in cyberspace. Connect with others invested in reimagining internet infrastructure and increasing freedom.
Date: August 10-11, 2023
Location: New York City
Cost: Early bird pricing starts at $375
The sixth annual Longevity and DESCI conference gathers professionals engaged in aging research to discuss emergent blockchain technology and decentralized science, and their role in medicine. In a mix of virtual and hybrid sessions, attendees will learn about the newest ideas and advances in solving aging.
Date: August 11-14, 2023
Location: Goa, India
Cost: Start at $75
Hosted by the GirlScript Foundation, Web3Conf is India's first chain agnostic conference, and with 1,500 attendees last year - its biggest. With talks, workshops, and parties, Web3Conf is a fantastic networking opportunity for Web3 entrepreneurs and enthusiasts alike.
Date: August 13-16, 2023
Location: Toronto, Canada
Cost: Free
2nd Annual ETHToronto will be held on August 13-16, 2023 in the birthplace of Ethereum, Toronto Canada. The original ETHToronto, organized by Untraceable Events, is a three-day hackathon which brings together the technical community to build the future by developing the next innovation in blockchain technology. This year, ETHToronto will include ETHWomen, in collaboration with CryptoChicks, and other female-focused Web3 organizations. ETHToronto is also the official hackathon of Blockchain Futurist Conference, Canada's largest blockchain conference, with 8500+ attendees where participants compete to present their builds on the Futurist Stages. Untraceable Events has organized the earliest Ethereum hackathons in the world, starting at the Bitcoin Expo 2014, BlockGeeks Hackathon 2016, the original ETHWaterloo 2017, and the first ever ETHToronto 2022. All participants of ETHToronto gain full access to the Blockchain Futurist Conference!
Date: August 13-16, 2023
Location: Toronto, Canada
Cost: Free
The inaugural ETHWomen is a free community event taking place this August 13-16 2023 in the birthplace of Ethereum, Toronto Canada. This female-focused and inclusive hackathon and competition series brings together participants to develop and present leading solutions using Web3 Technology. ETHWomen is open to both developers and non-developers ranging from beginner and expert level. It will feature a technical track for building demos and a non-technical track for pitching solutions. The event has a focus on women and is inclusive to the LGBTQ Community. ETHWomen runs alongside ETHToronto, and all participants receive free tickets to Blockchain Futurist Conference - Canada's Largest Blockchain Conference. ETHWomen participants will compete to present on the Futurist Stages.
Date: August 15-16, 2023
Location: Toronto, Canada
Cost: Starting at $149
Blockchain Futurist Conference is returning for its 5th year on August 15 & 16, 2023 in Toronto, Canada at Rebel Entertainment Complex and Cabana. The conference focuses on exploring the future potential and direction of blockchain technology by bringing together the greatest minds of Web3, crypto, metaverse, DeFi, GameFi, NFTs, DAOs, and more Designed as a fully immersive crypto experience with crypto powered marketplaces, NFT Galleries, Crypto ATMs, and blockchain technology used throughout the event. With over 6000 attendees returning each year, it's the perfect place to connect with top founders, investors, and projects at the VIP Cabanas, epic networking events, and two levels of exhibitor booths. Come learn about the future in-person and be part of the Web3 movement at Blockchain Futurist Conference.
Date: August 24-25, 2023
Location: Bali, Indonesia
Cost: Starting at $115
Happening in Bali for 2 days—24 to 25 August 2023, this year's theme will be #Converge to unite Web2 and Web3 companies through an immersive and festival-like conference. Coinfest Asia 2023 is inviting global industry players from Web2 and Web3 to showcase their Web2.5 convergence technology, find new partners, and promote & raise their brand awareness.
Date: September 7-8, 2023
Location: Copenhagen
Cost: Starting at 750,00 DKK
Nordic Blockchain Conference (NBC) unites the largest web3 network in the nordics with the global community. We bring together industry experts, thought leaders, educators and professionals to explore the possibilities and opportunities within the web3 space and beyond.
Date: September 13-14, 2023
Location: Singapore
Cost: Starting at $299
Token 2049 is the #1 Crypto-related event in Asia. This conference brings together a community of pioneers, early believers, opinion leaders, entrepreneurs, investors, and developers focused on networking and workshops that will shine a light on the global development of cryptocurrencies. This conference is the flagship event of Asia Crypto Week. With more than 150 speakers and 3,000 attendees, Token 2049 is a must-attend event for anyone in the region with an interest in the future of currency.
Date: September 19-20, 2023
Location: Tokyo
Cost: TBD
DCENTRAL Tokyo brings Web3 discussions to the forefront in Japan — gathering over 80 speakers and 20 exhibitions to explore everything from NFTs to DAOs and Metaverses. Meet game developers, investors, content creators, and more in this comprehensive Web3 conference.
Date: October 2-3, 2023
Location: Barcelona, Spain
Cost: Starting at €349
SmartCon 2023 by Chainlink is where web3 gets real. It's a unique experience empowering attendees to connect, experiment, and get inspired by blockchain technology. Chainlink is the leading web3 services platform, and this event will highlight industry advancements that are transforming the web3 vision into reality.
Date: October 4-5, 2023
Location: Dubai
Cost: Starting at $149
The Blockchain Economy Summit, the world's largest blockchain conference network, will host its 8th edition in Dubai on October 4-5, 2023, bringing together top crypto companies, blockchain entrepreneurs, and AI innovators to redefine the future of finance and shape Dubai's position as a global crypto hub. The conference will feature discussions on revolutionary technologies, extensive networking opportunities, and participants from over 85 countries.
Date: October 24, 2023
Location: Washington DC
Cost: Starting at $1,500
State of Crypto: Policy and Regulation is a one-day event focused on to establishing industry standards, fostering alignment on immediate and long-term goals, and engaging in focused discussions with top legal experts and influential decision makers from Washington D.C. This gathering presents an unparalleled occasion to assess, analyze, and actively shape regulatory frameworks for the cryptocurrency industry, aiming to promote a dynamic, secure, and thriving future for the digital economy.
Date: October 24-26, 2023
Location: Barcelona
Cost: Starting at 449€
The 9th edition of the European Blockchain Convention, hosted in Barcelona, is expected to attract more than 5k attendees, 300 speakers, and 200 sponsors and exhibitors. This large event, billed as the most influential Blockchain event in Europe, will cover all aspects of the Web3 ecosystem. Experience an unforgettable event featuring 3 stages, a buzzing exhibition area, startup competitions, parties, and more.
Date: November 2023
Location: Hong Kong
Cost: TBD
DCENTRAL Hong Kong takes place during Hong Kong FinTech week, bringing investors, innovators, and the wider Web3 community together to discuss the latest topics.
Date: January 24-26, 2024
Location: Miami, Florida
Cost: TBD
From the creators of the longest-running and most well-attended conference in the Web3 ecosystem, The North American Bitcoin Conference, comes the 11th annual Quantum Miami conference. Quantum Miami promises to bolster your knowledge, rolodex, and wallet with presentations from the world's most brilliant investors and blockchain pioneers.

Past Events from 2023
Date: February 15-17 2023
Location: Barcelona, Spain
Cost: Starting at 449€
With more than 2500 attendees and 200 speakers over 3 days, this is the premier Blockchain event in Europe for 2023. Attendees will have the chance to meet investors, developers, and leaders from around the world. Workshops, keynotes, and panels will cover topics around Web3, Blockchain, DeFi, NFT's, Crypto, and much more.
Date: February 27-28 2023
Location: Dubai
Cost: Starting at $99
The 10th Global Forum on blockchain, digital assets, and mining, this event is attended by key industry players, government representatives, heads of international companies, funds, investors, promising startups teams, and beginners. Participants will find promising startups to invest in, meet new business partners and learn about all the relevant ways to get involved from the industry leaders. The event includes discussions on the latest trends, including: metaverses, NFT, DeFi, P2P trading, digital assets arbitrage and more.
Date: March 3-5 2023
Location: Denver, Colorado
Cost: Free (membership required)
Said to be the largest and longest running ETH event in the world, ETH Denver features Art Gallery & MakerSpace, a DJ Chill Room, #BUIDL Floors + Hub, a Zen Zone, Sponsor Shill Zone, and much more! According to their website, "2023 is #TheYearOfTheSpork! The SPORK is the go-to tool that the Bufficorn family uses in their everyday lives. They are versatile tools used for digging, eating, defending, playing, and especially #BUIDLing — their favorite pastime." If you use SPORK, this is the conference for you!
Date: March 20-24 2023
Location: Paris
Cost: Starting at 400€
‍One of the most influential global events in the blockchain industry, Paris Blockchain Week brings together more than 10k individuals to share, learn, and build together. This event was sold-out in 2022, so be sure to register soon to not miss your chance.
Date: March 21 2023
Location: Washington DC and Virtual
Cost: Starting at $999
DC Blockchain Summit is the one day of the year where the most influential people focused on policy and regulations for the digital asset industry assemble in our Nation's Capital. Each year, over 800+ innovators representing the biggest names in crypto and politics join together to engage with policymakers to help set a clear regulatory framework for our industry moving forward.
Date: March 22-24 2023
Location: Washington DC and Virtual
Cost: Starting at $149
This is the third annual 3 day conference featuring all women speakers during Women's History Month. All are welcome to join in the celebration and connect with industry pioneers on topics related to Blockchain, Web3, NFTs, Crypto, and much more!
Date: March 29-30 2023
Location: Hong Kong
Cost: Starting at $249
At WOW Summit Hong Kong you can meet industry leaders, government officials, funds and VCs, NFT and digital artists, entrepreneurs, and multinational corporates for important discussions, networking, business, and fun!
Date: April 5-6, 2023
Location: City of Nedlands
Cost: A$300
The WAWEB3 Conference explores economic opportunities of Web3 mass adoption in traditional industries, startups, and public sector in WA and globally by bringing leading web3 practitioners, academics, policymakers and community leaders together to explore the tech in theory and practice.
Date: April 7, 2023
Location: Virtual

Hosted by our Academic Web3 Conference, this virtual, free event brings the top Web3 artists, writers, poets, and DAO founders to the panels with academic professionals, Professors, Lawyers, CEOs, and NYT-bestselling Hollywood NFT writers to showcase the areas of NFTs, AI, AR/VR, Metaverse, Blockchain, and Publishing for the digital humanities.
Date: April 10-14, 2023
Location: Lisbon

Poolside aims to bring together the brightest minds and the best projects in the industry to explore the potential of Web3 and empower the next generation of innovation. Whether you are a seasoned blockchain expert or simply curious about the possibilities of Web3, the Poolside Opening Week Agenda has something for everyone. From informative talks and panels to social events and networking opportunities, the agenda is designed to be both informative and enjoyable.
Date: April 26-28, 2023
Location: Austin, Texas
Cost: Starting at $1000+
Consensus, the world's largest, longest-running and most influential gathering of the crypto and Web3 community is coming back to Austin, Texas April 26-28. Year after year, Consensus brings together the industry's developers, investors, founders, brands, policymakers and more to confront differences, grapple with challenges and find agreement on how to best seize the opportunities this technology presents.
Wrapping Up
Whether you choose to attend an in-person or virtual Blockchain event in 2023, there are many options to choose from to learn the latest best practices and frameworks for Web3 success.
If you know of another great Web3 or Blockchain conference we should add to the list, don't hesitate to send a suggestion to the author of this post at ckidd@splunk.com with details including the conference website URL, conference name, dates of the event, and location details.
What is Splunk?
This posting does not necessarily represent Splunk's position, strategies or opinion.