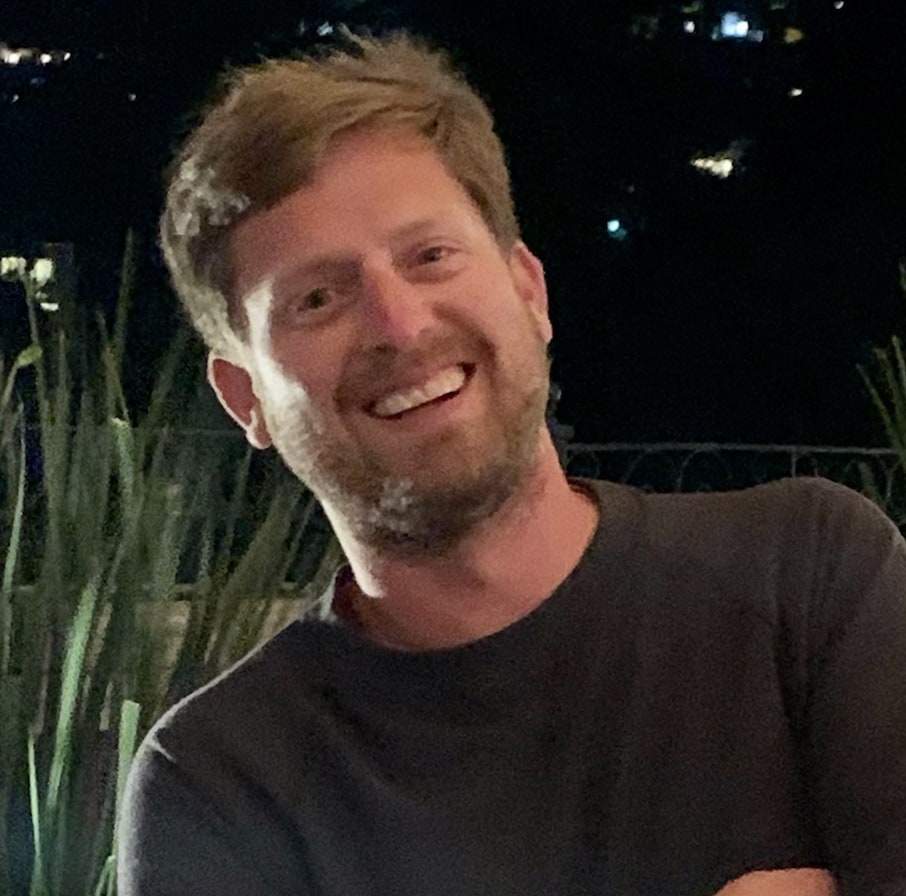 By Stephen Watts October 11, 2022
Blockchain and Web3 are revolutionizing finance, the internet, and the way companies operate around the world. The best way to stay abreast of the latest trends in Web3 and Blockchain, and to engage and join the community that is the basis for this latest wave of technological innovation, is to attend in-person and virtual conferences to hear from leaders and meet others who are building in this space. DYOR is a popular phrase in the space, but you can't do your own research just using Google, Twitter, and Discord. Extend your research by attending a conference!
Every year around the world, experts at hundreds of conferences and events share the most recent trends, strategies, and best practices for Blockchain. Whether you are looking for a small regional meetup or an enormous global summit, we've compiled the complete 2022 guide to Blockchain & Web3 conferences that is sure to have the right event for you.
(Want more blockchain? Check out Splunk for Blockchain and the top Blockchain/Web3 podcasts.)

Over the past few years, many annual conferences have moved online and unfortunately many have been cancelled altogether. In 2022, though, we're seeing a shift back to more in-person events.
If you have a Blockchain/Web3 Conference or Event that you'd like to see included in our list, please send an email to swatts@splunk.com with details including the conference website URL, conference name, dates of the event, and location details.
Without further ado, here is the complete guide to 2022 Blockchain & Web3 Conferences and events.
This blog post last updated: 11/15/2022
Top 2022-2023 Blockchain Conferences & Events
Date: Nov 17, 2022
Location: Miami
Cost: Starting at $49
If blockchain, cryptocurrency, decentralized finance (DeFi) and web3 get your entrepreneurial motor running, do not miss TC Sessions: Crypto on November 17 in Miami. You'll enjoy in-depth interviews and interactive panel discussions with the sector's leading founders, builders, investors and regulators. They'll discuss the current market turbulence, emerging trends and what it will take for the cryptoverse to win mainstream acceptance. Plus, what it takes to build a web3-based business during a market downturn.
Date: Oct 9-11
Location: San Diego
Cost: Starting at $597
Crypto Business Conference is a brand-new show created by Social Media Examiner - the same group that has produces Social Media Marketing World, the largest Social Media conference on Earth. This new conference is focused on helping businesses learn about and find resources for Web3. If you are a business owner and still learning about topics like NFTs, DAOs, and Social Tokens - and you want to learn how to apply these new concepts to your business - this conference will be a great place to start.
Date: Sept 27-30
Location: San Francisco
Cost: Starting at $699
Converge22 is a conference focusd on Web3 and the surrounding ecosystem. With notable speakers including Mark Cuban, Anthony Scaramucci, Keith Grossman, and Circle CEO Jeremey Allaire, this conference is sure to offer insight into DeFi & its relationship with traditional finance, regulation and compliance, and much more.
Date: July 16-17
Location: Paris
Cost: Starting at €289
Metaverse Summit is the premier international conference focused on the Metaverse and Web3. It is focused on the intersection of creativity and technology through innovations like NFTs, AR/VR, mixed reality, & virtual worlds.
Date: June 24-26
Location: New York
ETHNewYork, presented by ETHGlobal, is a world-class community event featuring dozens of speakers, artists, creators, and market makers. In addition to training and learning opportunities, this event features a hackathon as well as more than $500k in prizes to be won from industry leadesr like WalletConnect, Boba Network, and Polygon.
Date: July 8
Location: Seattle
Cost: Free
ETH Seattle, presented by Dystopia Labs, is a can't-miss West Coast conference focused on Ethereum and related technologies. With speakers from Coinbase, Dragonfly Capital, Figment, and other industry leaders in the DeFi space, ETH Seattle will be a great learning opportunity for the people who make plans to attend. Note that this is a free event, but is limited to only 300 people so act fast to secure your spot!
Date: July 19-21
Location: Paris
Cost: Starting at $340
EthCC is the largest annual Ethereum conference based on Europe, focused eon technology and community. With three days of learning sessions and more than 250 speakers, visitors will get the latest information on building within the Ethereum ecosystem. This conference is presented by a non-profit organization (Ethereum France) which focuses on budget transparency and sharing knowledge about Blockchain and Ethereum in all French-speaking nations.
Date: August 27-28
Location: Stanford, CA
Cost: Free
This is the inaugural installment of the DeFi Security Summit, which will be an annual event held at Stanford University in California. This event is focused on Decentralized Finance (DeFi) and its emerging role in the worlds of asset management and blockchain. At DeFi Summit, attendees will learn about how to mitigate risks associated with smart contract security and how to protect digital assets against vulnerabilities.
Date: September 28-29
Location: Singapore
Cost: Starting at $499
Token 2049 is the #1 Crypto-related event in Asia. This conferences brings together a community of pioneers, early believers, opinion leaders, entrepreneurs, investors, and developers focused on networking and workshops that will shine a light on the global development of cryptocurrencies. This conference is the flagship event of Asia Crypto Week. With more than 150 speakers and 3,000 attendees, Token 2049 is a must-attend event for anyone in the region with an interest in the future of currency.
Date: Nov 1-3
Location: Los Angeles
Cost: Starting at $99
North America's leading Web3 conference, LA Blockchain Summit is presented by some of the biggest names in the Blockchain space like Tim Draper. The conferences features "insightful fireside chats with the most accomplished, powerful, and astounding list of thought leaders, builders, active investors, funds, and family offices."
Date: Feb 27-28
Location: Dubai
Cost: Starting at $99
The 10th Global Forum on blockchain, digital assets, and mining, this event is attended by key industry players, government representatives, heads of international companies, funds, investors, promising startups teams, and beginners. Participants will find promising startups to invest in, meet new business partners and learn about all the relevant ways to get involved from the industry leaders. Theevent includes discussions on the latest trends, including: metaverses, NFT, DeFi, P2P trading, digital assets arbitrage and more.
Date: Oct 18-19
Location: New York City
Cost: $1800
The first event of its kind, D2 Decentralized Deciphered is a new event focused on helping the C-Suite understand the latest opportunities, risks, and strategies related to Web3, blockchain, crypto, and more. If you are struggling to understand how Web3 will impact your business or want to build a Web3 roadmap, this is a great place to learn from top experts from AWS, MGM, Microsoft, and more!
Date: Mar 22-24 2023
Location: Washington DC and Virtual
Cost: Starting at $149
This is the third annual 3 day conference featuring all women speakers during Women's History Month. All are welcome to join in the celebration and connect with industry pioneers on topics related to Blockchain, Web3, NFTs, Crypto, and much more!
Date: Nov 22-25 2022
Location: Virtual
Cost: Free
INATBA Digital Blockchain Week is a highly interactive event for people across the globe to meet, align and discuss the Blockchain ecosystem. The agenda features engaging sessions on the thematic tracks of Citizen, Finance, Sustainability, and Web 3.0.
Past Events & Conferences
It might be too late to attend the following conferences in 2022, but be sure to re-visit this blog post in the coming months for an update on these past blockchain conferences:

Wrapping Up
Whether you choose to attend an in-person or virtual Blockchain event in 2022, there are many options to choose from to learn the latest best practices and frameworks for Web3 success. More interested in software development and security? Check out the top DevOps conferences & events and the best cybsecurity & InfoSec conferences.
If you know of another great Web3 or Blockchain conference we should add to the list, don't hesitate to send a suggestion to the author of this post at swatts@splunk.com with details including the conference website URL, conference name, dates of the event, and location details.
What is Splunk?
This posting does not necessarily represent Splunk's position, strategies or opinion.