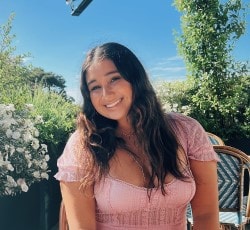 By Samantha Dunn June 06, 2023
The 26th Year of the Black Hat Conference, North America's premier cybersecurity event, is coming up quickly and here is everything you need to know before you get there!
Black Hat USA 2023 is held at the Mandalay Bay Convention Center in Las Vegas, Nevada from August 5 - August 10, 2023. While the convention is held in person, there is also a virtual option that can be purchased and the recordings will be available for a month after the event.
Def Con 2023 is held directly after Black Hat in Las Vegas. With these two conferences, attendees will have two weeks of training and briefings will provide opportunities to network with security professionals.
There is an exciting NEW addition to the Black Hat conference this year that I highlight below! So, we'll cover all the basics you need in this article, including what our own security team is up to at Blackhat...
Splunk at BlackHat
If you're looking for Splunk on your BlackHat visit, stop by Booth 1940! We're thrilled to be a Platinum Plus sponsor this year, and we've got some great stuff for you: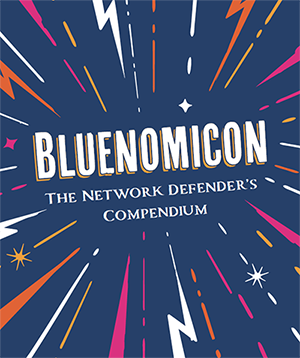 Pick up your official copy of Bluenomicon: The Network Defender's Compendium (while supplies last!). Bluenomicon provides readers with cybersecurity leadership strategies, practical guidance for incident investigation and response, and some cybersecurity anecdotes from cyber experts across the globe. 🌍

Attend our session "Navigating the Abyss: Confronting Windows Rootkits" with Rod Soto, Principal Threat Researcher at Splunk
Visit Booth 1940 to learn all about Splunk's solutions and hands-on lessons like building CI/CD pipelines for the latest security content, attack simulation tips for developing detections, unified security operations with Splunk Mission Control, solving security data normalization problems with OCSF, and even building detections with the help of ChatGPT.
➡️ Get all the details about Splunk at BlackHat 2023 & explore more cyber events to attend.

---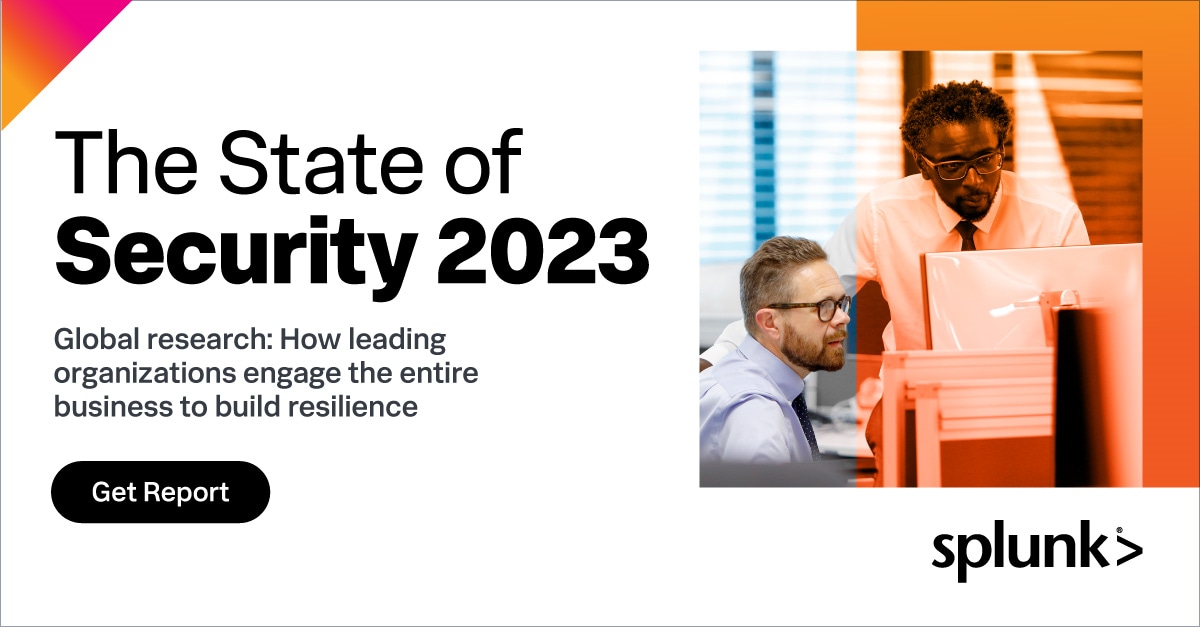 ---
Breakdown of Black Hat USA 2023
Listed below are the types of events that you can attend, depending on the pass that you have purchased.
Trainings Overview
Dates: Saturday, August 5 - Tuesday, August 8, 2023.
The training, classes, and labs will be fully interactive and presented live, but will also have the on-demand/virtual option that has been successful since Covid in 2020.
These Trainings are led and taught by accomplished experts from around the world that provide opportunities for firsthand experience in technical skill-building for both offensive and defensive hackers of all levels and backgrounds.
A complete list of training sessions is available!
Trainings Schedule:
| | |
| --- | --- |
| August 5th: | August 6th - 10th: |
| 9:00 AM: Breakfast | 8:00 AM: Breakfast |
| 10:00 AM: Classes start | 9:00 AM: Classes Start |
| 12:30 PM: Lunch | 10:30 AM: Coffee Service |
| 1:45 PM: Classes Resume | 10:45 AM: Classes resume |
| 4:00 PM: Coffee Service | 12:30 PM: Lunch |
| 4:15 PM: Classes Resume | 1:45 PM: Classes Resume |
| 7:00 PM: Classes End | 4:00 PM: Coffee Service |
| | 4:15 PM: Classes Resume |
| | 6:00 PM: Classes End |
Arsenal Overview
Dates: Wednesday, August 9 - Thursday, August 10, 2023.
Arsenal is an open room full of researchers and the community to showcase their latest tools and/or products in a conversational (or virtual) environment, where presenters converse with attendees.
Get more details on Black Hat Arsenal!
Briefings Overview
Dates: Wednesday, August 9 - Thursday, August 10,2023
Briefings are offered In-Person, Live, and on-demand.
Briefings are presented by the most ingenious professionals in the industry who will cover topics anywhere from widely used computer systems to the latest research and developments in privacy, security, and hacking and everything in between! All Briefings passes include access to all recorded Briefings during the event and for a month after the conference ends.
(Explore the complete list of briefings here.)
Business Hall Overview
Dates: Wednesday, August 9 - Thursday, August 10,2023
Opportunity for attendees to network with thousands of professionals and check out a large range of tools, products, and solutions that are presented by Black Hat sponsors.
(Get more information on the Business Halls.)
NEW! Certified Pentester Overview
This year, Black Hat has partnered with SecOps Group, which is excitings news for attendees, because Black Hat now has its own certification. This certification is called Black Hat Certified Pentester (BCPen). Check out the Black Hat website for more information!
What is the Black Hat Certified Pentester Certification?
The Black Hat Certified Pentester Certification is an intermediate exam that is to be taken by a broad range of professionals in the pentester and bug-bounty hunters field that would like to expand their knowledge in topics involving hand-on pentesting experience. For more information and specifics, check out the Black Hat website.
There are Arsenals, Briefings, and Business Halls that are scattered throughout these times. Those times have not yet been released.
Pass Comparison
There are 4 ways to experience the Black Hat conference that all give you access to different passes and events:
In-Person
Virtual
On-Demand (Briefing Pass) — Available August 16
On-Demand (Business Pass) — Available August 16
Check out all the options available here: Black Hat registration.
To see a pass comparison table.
Keynote Speaker from Black Hat 2022 USA
Check out this keynote presentation from the 2022 Black Hat Conference to get an idea of the type of material presented at the event.
Def Con 31 - 2023
Location: Caesars Forum, Las Vegas NV
Dates: August 10-13, 2023
Price: $460 Pre-Registration Ticket. Or $440 cash at the door.
Theme: The Future Will Prevail
Directly after Black Hat USA, in Las Vegas, is Def Con 2023. This will be their 31st edition and will include 2 days of intensive training. A variety of workshops will be available including: Offensive physical security and access control, Window Memory Forensics, and Practical Deception, among many more. The Def Con site provides more information on the schedule and a list of the training that will take place.
Def Con 30 Closing Ceremonies
Take a look at the closing ceremonies from Def Con 30 in 2022 to get a sense of what is offered at Def Con.
Hotel Recommendations
When traveling, finding a hotel that fits your needs can be quite challenging! Most folks have been to Las Vegas and may have hotels in mind, but below is a short list sorted by price and quality to get you going. All hotels on this list are in good proximity to the conference and the Strip in Las Vegas. Note that Black Hat has designated Convention Housing Partners as the official housing company for Black Hat USA 2023.
Luxury:
The Venetian (and Palazzo)

The Wynn (and Encore)

The Aria

Bellagio
Cosmopolitan
Four Seasons
Happy-medium:
MGM Grand
Mandalay Bay
The Westin
The Renaissance
Marriott's Grand Chateau
Caesars Palace
Wallet-friendly:
Hyatt Place
Hilton Garden Inn
Hilton Vacation Club Desert Retreat
Homewood Suites by Hilton
New York - New York
Transportation
When navigating Las Vegas, there are two aspects to consider: How to get from the airport to your hotel and then how to navigate the Strip once you are at the hotel.
Airport to Hotel:
Uber/Lyft/Taxi (most convenient)

Rental Car

Airport Shuttle (most economical if you have the time)

Luxury Car Service
---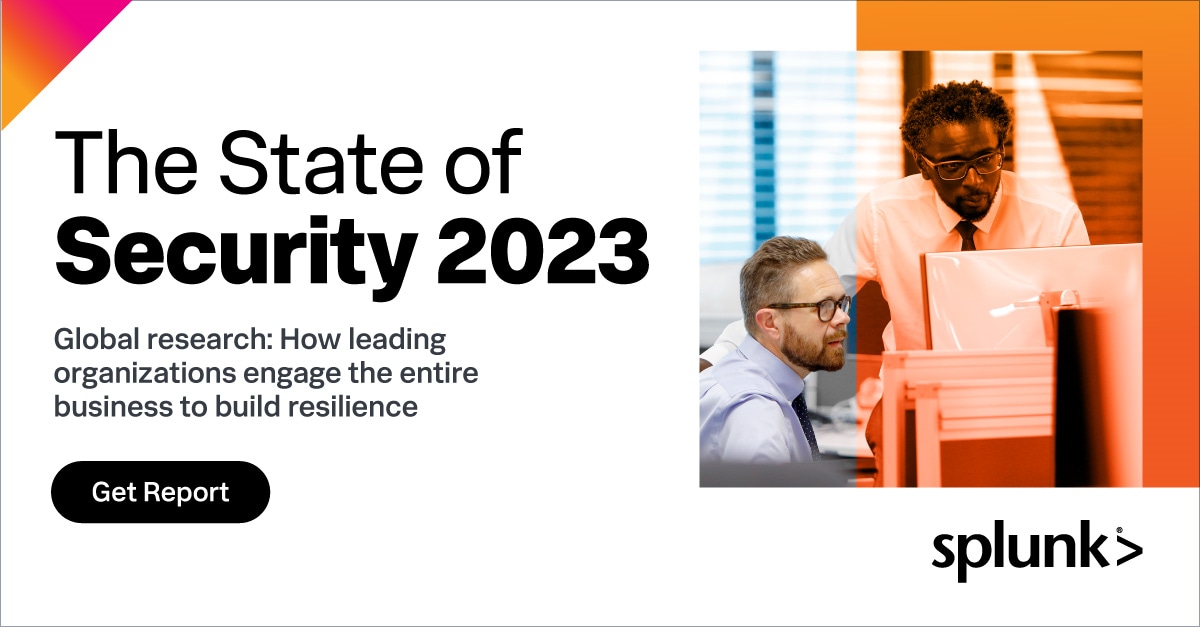 ---
On the Strip
Walking - the cheaper (and health conscious) option!
Uber/Lyft/Taxi - walking may be faster unless you're going from one end to the other!
Las Vegas Monorail - convenient & cheap!
You can purchase a monorail pass that has a total of 7 stops all down the Las Vegas Strip. The 7 stops include MGM Grand, Horseshoe/Paris, Flamingo, Harrah's/The LINQ, Las Vegas Convention Center, The Westgate, and Sahara. The stop closest to The Mandalay Bay Convention Center is the MGM Grand.
Nightlife
Vegas is known for its nightlife and clearly beyond the scope of this post, but once the conference is over each day, you are free and able to participate in whatever you choose. That could mean finding a nice restaurant for some dinner, decompressing in your hotel room, or exploring the plethora of casinos as that is what Las Vegas is known for!
Hope you enjoy Black Hat USA 2023 and/or Def Con 31 and your trip to Las Vegas!
What is Splunk?
This posting is my own and does not necessarily represent Splunk's position, strategies, or opinion.