Webinar: Five Ways to Make On-Call Suck Less!
Make On-Call Suck Less
Faster Incident Response
Deliver the right alerts to the right people to lower time to acknowledge and resolve incidents
PRODUCT CAPABILITIES
VictorOps automates incident management, reducing alert fatigue and increasing uptime.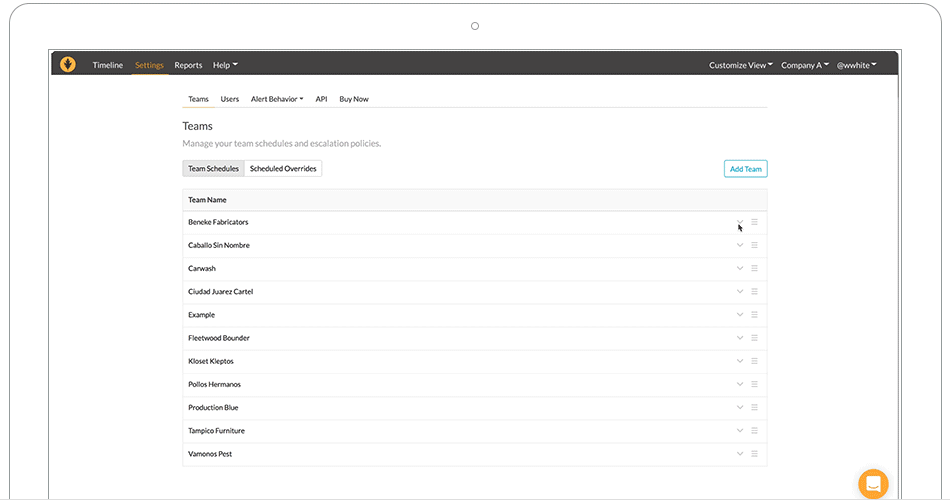 Scheduling
On-Call Scheduling Made Simple
Use VictorOps to streamline your on-call schedules and escalation policies. From rotations to overrides, we automate the cumbersome essentials that make on-call a drag.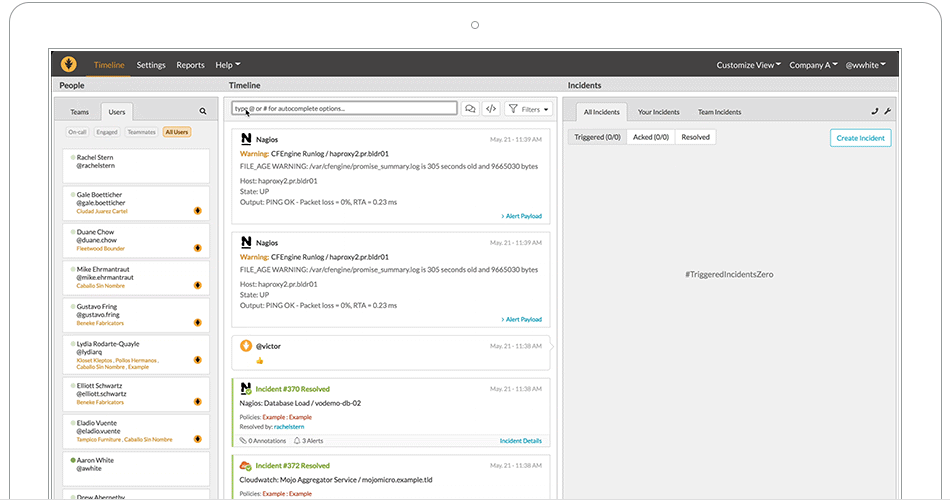 Response
Rapid Incident Response
Our software provides contextual alert information and empowers collaboration to solve problems with speed and efficiency, all while capturing essential remediation data.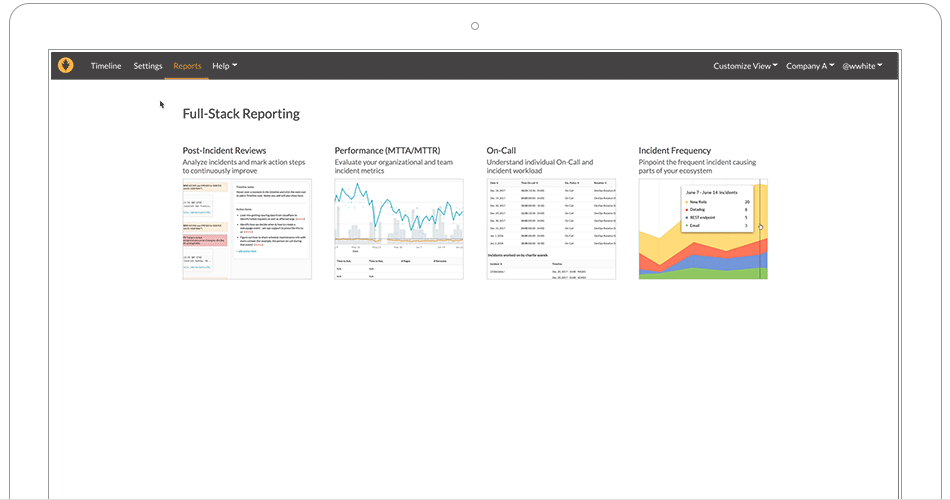 Analytics
Incident Analysis and Reporting
With reports like Incident Frequency, MTTA/MTTR, and Post-Incident Review, teams can manage alert noise, drive swift problem resolution, reduce burnout, and promote innovation.
Mobile
Real-Time Visibility Helps Improve Application Delivery
With native iOS and Android apps, receive metadata-rich notifications direct to any device. Act, resolve, reroute, even snooze alerts, all right within the app.