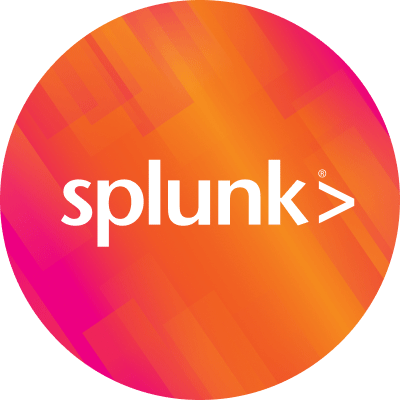 By Splunk December 08, 2017
At this year's AWS re:Invent, we expected big news and excitement—and it was delivered! In the spirit of giving, we wanted to provide our customers with a recap of the innovative solutions we announced, each designed to increase speed to value. Below are a few of the solutions we were excited to announce and demonstrate throughout the week of AWS re:Invent.
Amazon Kinesis Data Firehose
AWS announced the general availability of Splunk as a new data destination for Amazon Kinesis Data Firehose. With this launch, you'll be able to stream data from various AWS services directly into Splunk reliably and at scale—all from the AWS console. Interested in a more technical breakdown and how to get started? Splunk Principal Product Manager, Elias Haddad, explains more in his blog "Ready, Set, Stream with the Kinesis Firehose and Splunk Integration" and in an interview at re:Invent on the Twitch LaunchPad. Want to go into even greater detail? We encourage you to view the "This is My Architecture" video with Sr. Solutions Architect, Roy Arsan, describing how Kinesis Data Firehose will fit into your AWS & Splunk architecture.
AWS Lambda Serverless Repository
During his keynote, AWS CTO Werner Vogels announced a private preview of the new AWS Lambda Serverless Application Repository with Splunk as a pre-launch partner and contributor to the offering. In collaboration with AWS, Splunk has migrated the existing AWS Lambda Blueprints for Splunk to free, serverless apps that can be discovered and deployed from the AWS Lambda Console. The Splunk AWS Serverless Apps templates and code are open-sourced and available on Github.
Amazon GuardDuty
During the Tuesday night live keynote, AWS CISO Steve Schmidt announced Amazon GuardDuty, a new AWS-managed threat detection service. Splunk was highlighted as a launch partner for the offering and designed the integration to further transform customer security through an analytics-driven approach. This will now give customers the ability to streamline ingestion of Amazon GuardDuty security findings from multiple regions and accounts.
GuardDuty, the new intelligent #threatdetection service from @awscloud, can push security alerts directly to Splunk: https://t.co/YsSbvF9Owq via @fredericl in @TechCrunch #reInvent pic.twitter.com/IYfrpLUV2r

— Splunk (@splunk) December 5, 2017
AWS Quick Start for Splunk and Palo Alto Networks
If you stopped by the Palo Alto Networks, Splunk, or AWS Quick Start booths throughout the week, you may have noticed a new, automated deployment template offered as an AWS Quick Start. This was a collaborative effort between all three companies, to assist our joint customers who want best-in-class analytics as they deploy their Palo Alto Networks VM-series next generation Firewall in AWS Cloud.
Data Insights Tool by AWS Marketplace and Splunk
If you've ever wondered what AWS solutions are most applicable to your role and have Splunk integration, our new Data Insights Tool by AWS Marketplace and Splunk, will help you do just that. The tool will give you an interactive interface to better understand the AWS data sources most applicable to your role. It also includes links to supporting AWS documentation and a visual flow that highlights the various methods of getting your AWS data into Splunk. Stay tuned for a mobile-friendly version and be sure to check out the Splunk Cloud listing on AWS Marketplace, now available globally up to 100GB/day with just a few clicks! Speaking of AWS Marketplace, check out theCube interview with Jon Rooney, VP of Product Marketing at Splunk and Barry Russell, GM of BD at AWS Marketplace as they discuss the partnership's progress and joint innovation.
Alexa for Business
Who doesn't love a good Alexa integration? Splunk was featured for a second time in AWS Chief Technology Officer, Werner Vogels', keynote as a launch partner with Alexa for Business, with a great example of how you can use Amazon Alexa with Splunk. Ask, "Alexa, ask Splunk how many instances of Amazon EC2 are running South America," and you'll receive an answer. Dipock Das, Splunk Director of Product Management, followed the keynote as a breakout presenter in the breakout session titled,"Bring Alexa to Work! Voice-enable Your Organization with Alexa for Business".
Turn data into answers with just the sound of your voice. Amazon's @Werner announces "Ask Splunk" as part of @awscloud's Alexa for Business at #reInvent. pic.twitter.com/plZxlloqWN

— Splunk (@splunk) November 30, 2017
Looking for even more information about the Splunk-AWS joint solutions? Visit our AWS partner page for a deeper dive on all things Splunk and AWS.
----------------------------------------------------
Thanks!
Tony Bolander