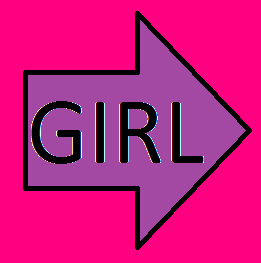 By Clara Merriman July 08, 2020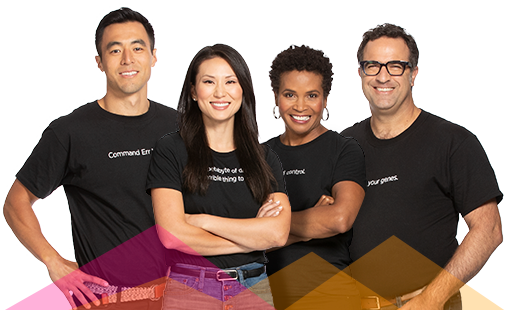 Do you use Splunk? Do you work for Splunk? Are you a Splunk Partner? Maybe you've just thought about Splunk and done some research on the company and product offerings. Well, if you fit any of those criteria, then you, my friend, are part of the Splunk community! Congratulations! You're living the dream. The community has been around for a long time and is growing not just in numbers, but in diversity, depth of knowledge and skills, as well as overall personality.
Many community members actually host their very own extracurricular Splunk-tivities. These include authoring their own blog posts, curating Splunk-related GIFs and memes, collecting and archiving Splunk objects, plus many other awesome things.
Some Light Reading
There are so many brilliant minds out there, so of course they must share that brilliance with the world! One way to do that is by blogging. There are, of course, the official Splunk Blogs (the one you're reading right now), but there are also a handful of blogs that are spread throughout the interwebs.
I definitely encourage you to check out some of these awesome blogs to see what they have to offer:
Exchanging Words and Ideas
If you've got questions, answers, or ideas, then there's somewhere within the community that you can voice those!
Slack is a great place for more real-time chatting and idea exchanging with fellow community members. If you have a problem you're trying to solve or want to see how other people are implementing something or if you're on the right track, Slack is a great tool. If you aren't already part of this workspace, please feel free to sign up.

Just recently, an entirely new Community Platform was launched! This platform includes things such as Splunk Answers and a new forum for Discussions. There was a great blog post about this new platform: "Introducing the New Splunk Community Experience!".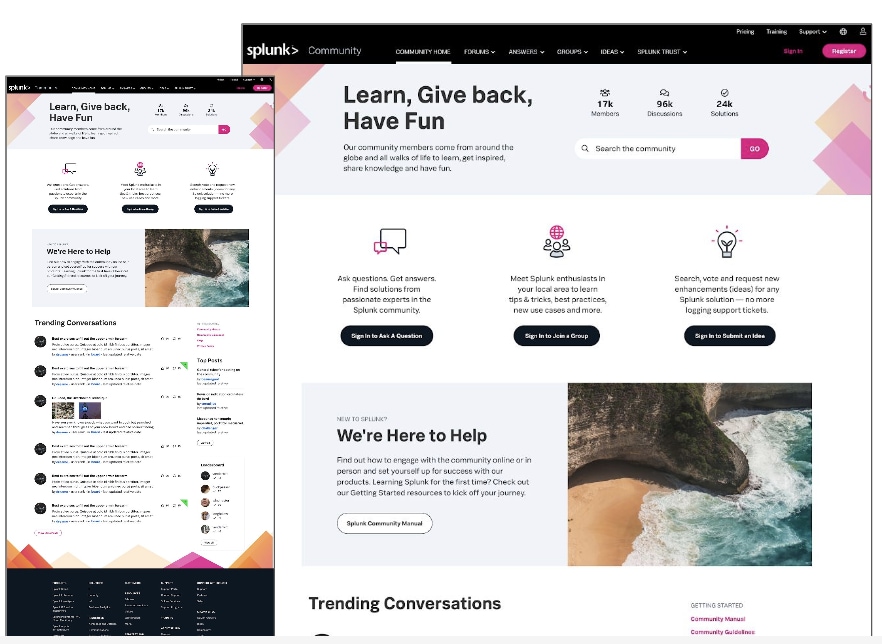 Another amazing place to learn and exchange thoughts is at user group meetings. I highly suggest finding a local group, or starting one if there isn't one in your area! Head over to the User Group website and check out upcoming events. Also check out Meetup, because some groups are hosted there.
Recently launched is Splunk Ideas. There was a great Splunk Blogs post about this launch, as well: "The Launch of Splunk Ideas." This new platform gives customers a place to submit and vote on enhancements to the products so that we could make data driven decisions derived from customer feedback.
If you're a fan of reddit, you can always hop on the Splunk subreddit. There, you're able to post questions, opinions, ideas, etc.
Time Well Spent
The Splunk community is full of fun individuals. I cannot confirm nor deny the amount of time I did not waste browsing some of these websites.
The Splunk Gallery was created and is maintained by Charlie Huggard. It is a living history of Splunk and its various artifacts and stories.
Splunk Reactions was created and is maintained by Dave Shpritz. This is full of memes and GIFs that accurately describe Splunk life.
SplunkTrust
The SplunkTrust are members of the Splunk community who go above and beyond to help other community members become successful with Splunk.
They are User Group leaders (or perhaps speak at User Group meetings), they develop Splunk Apps for Splunkbase, are actively involved in Slack, Splunk Answers, and other outlets that help other Community members solve problems. They don't necessarily have to be the smartest person, but they are the most helpful and involved. Knowing who to ask or where to look is just as important.
The SplunkTrust are thought-leaders within the Splunk community, and they strive to create a welcoming environment for everyone.
---
Additional Resources