Splunk Products
We make data accessible, usable and valuable to everyone. Get the answers you need to grow your business and deliver the best customer experience.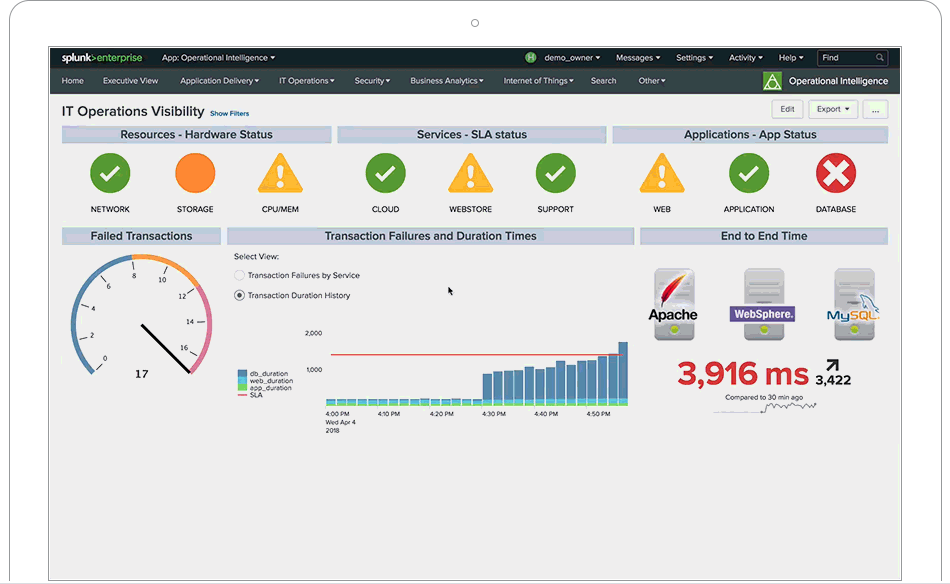 Splunk Enterprise

You've got data. Splunk has answers.
Splunk®Enterprise and Splunk Cloud™ deliver massive scale and speed to give you the real-time insights needed to boost productivity, security, profitability and competitivenes.
Hyatt uses machine learning in Splunk Enterprise to predict when and where we should act fast or plan differently to best serve our customers... We're using artificial intelligence through Splunk to more proactively serve our customers in this way everyday.
Previous
Next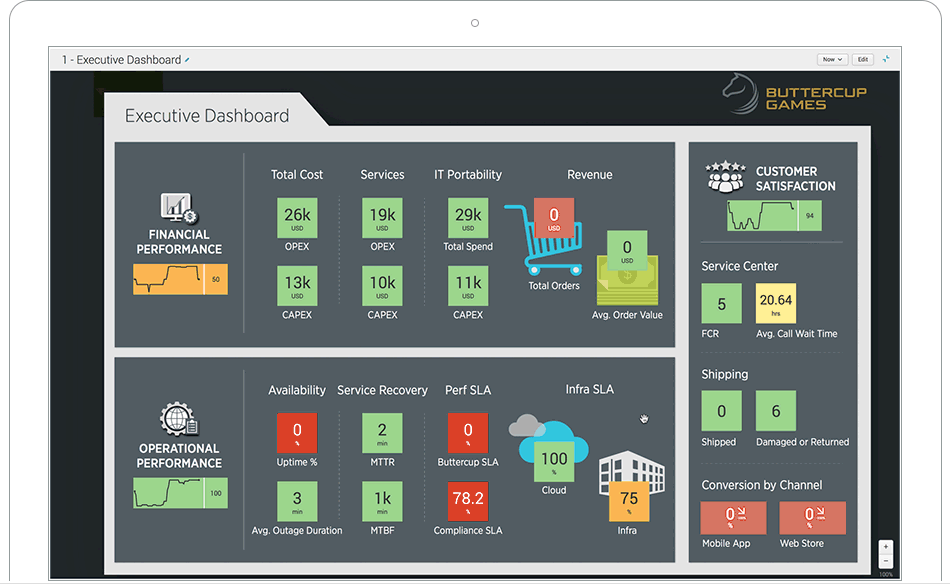 Splunk for IT

Don't be down, stay up
Gain operational efficiencies, optimize IT cost and get answers from your data. Redefine IT operations with Splunk for end-to-end insights.
I've been in IT management for over 20 years and I've never seen a product that does this. This is the first time I've been truly able to do heterogeneous, up-and-down-the-stack monitoring of my IT environment because Splunk has all the data and allows me to search it all in the same way.
Previous
Next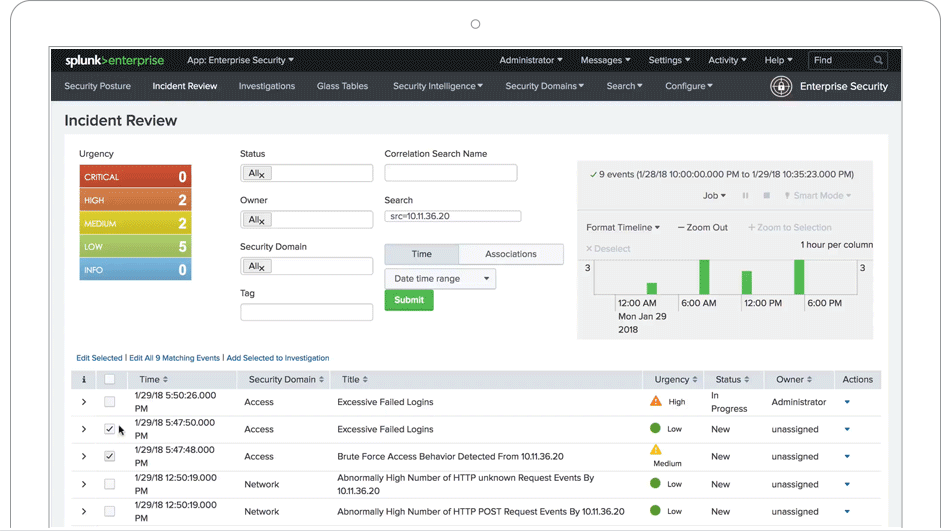 Splunk for Security

Know what you don't know
Leverage a single source of truth to help drive better, faster security decisions. Stay ahead of threats with advanced threat detection and analytics-driven response.
Something that used to take hours, days or even weeks with other products can be done in seconds, minutes or hours with Splunk. We were able to provide a ROI before the product was even fully purchased because the customer successfully stopped a threat that would have required a complete rebuild of the network.
Previous
Next

Splunk for DevOps

Build and observe with ease
Accelerate your application development with full-stack real-time cloud monitoring, NoSample™ full-fidelity trace data analysis and alerts, and mobile-first automated incident response.
With best-in-class observability we've been able to accelerate our product development because we can trust the changes we're continuously making to enhance and improve our systems.
Previous
Next

Do More With Splunk
Customize your Splunk experience by taking advantage of the Splunkbase app ecosystem
or use our developer resources to create your own apps