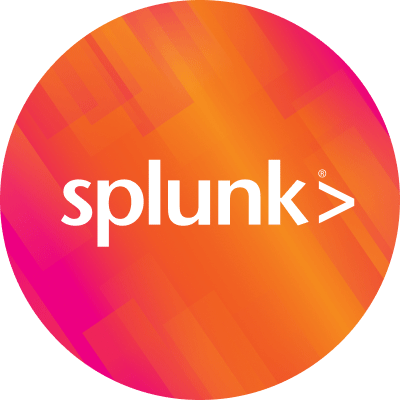 By Splunk June 11, 2020
This week we are excited to officially announce the launch of our new Splunk Community with a re-imagined experience!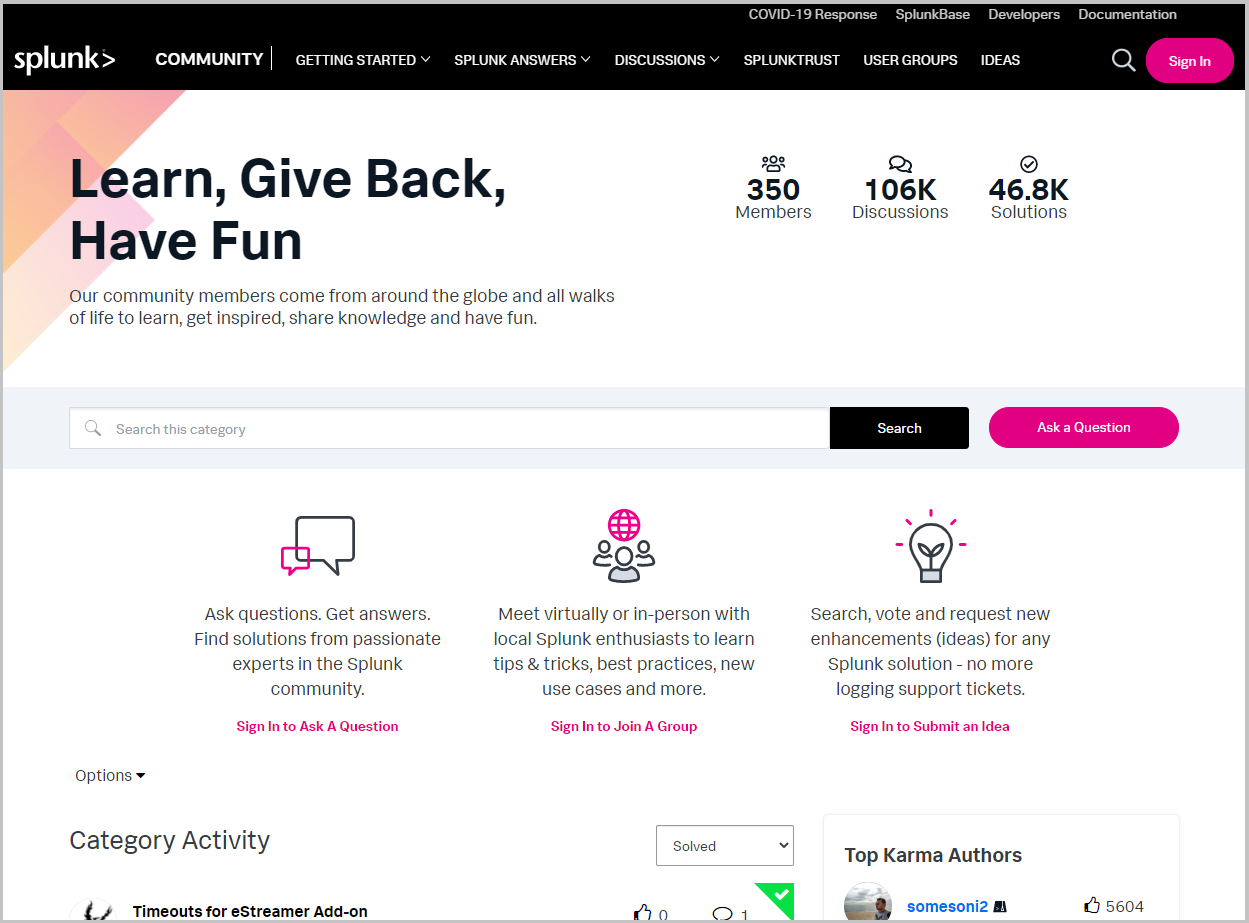 The Splunk Community first launched nearly eleven years ago and today over 12,000 monthly active members visit our site to engage, learn, answer questions and give back! With the growth of our community, our company and the breadth of helpful content available, we knew that it was time to invest in updates to support our incredibly passionate users and welcome new members with open arms.
As part of this launch, Splunk Answers, our free Q&A resource where users can ask and answer technical product questions, has migrated to the new site as its own category with an extreme makeover. You'll see most of the existing Answers content, but in a new user experience with questions and answers categorized, and spaces for every product in our portfolio.
What's even more exciting is that our new experience extends beyond Answers — it will house other expanded community programs including discussions, new content capabilities, and gamification elements and quick links out to local user groups. This is why the domain has changed from answers.splunk.com to community.splunk.com. But don't worry, all previous links redirect to their new home!
Your feedback and voice has been instrumental in making it possible for our team to advocate for the right community technology investments. We were able to launch our new and improved Splunk User Groups site this past April, followed up by our new Splunk Community Experience this week. Connecting you with fellow members and the knowledge you need is key, and we're so excited to start this new chapter with — and for — all of you!
Why Launch a New Community Site?
To put it simply, we want to help our entire community connect, collaborate, and share knowledge in every exciting way we can. This launch is our investment in bringing you the technologies and capabilities to enhance your experiences and grow the support, education, and connection (and fun!) our community engagement programs provide.
What Should We Expect from the New Community Experience?
We have new features and functionality that will help users find solutions, build relationships with fellow community members, and gain more beyond product knowledge. Some new capabilities include:
New discussion styles (forums for non-product discussions and blogs)
Established categories with various topics for Splunk Answers and more
Ability to create community Display Name, separate from your splunk.com username
In-platform private messaging
Ranks and badges gamification with updates to the karma system
Contest capabilities
Private spaces and groups
Splunk-branded community experience
Scalable platform
And plenty of ongoing integrations
What Changed with the Reputation and Karma Points System?
Splunk Answers only had the karma points system, but the main reputation elements of the new site will be primarily based around ranks and badges.
There is an established rank ladder with over 15 ranks (currently) that users will be able to level up to. These ranks are based on formulas that take into account a wide range of activity and participation throughout the site, not just on a points system. This will promote more quality, healthy engagement over quantity to nurture a healthier user community. You'll notice many existing users already have ranks! That's because you get credit for all of your previous contributions! So keep being rockstar community members, and watch your ranks take off!
Badges are another reputation element that will serve as constant visualization of achievements that users can earn for various actions on the site. The more you engage, the more badges you'll automatically receive. We may even give out a special badge every now and again, so watch for those!
Don't worry though… "karma" is still here! … but it has just changed a bit...
On the new platform, there are still karma points, but these are only tied to upvote activity: 1 upvote = 1 karma. All upvotes from the old Splunk Answers site have been migrated and are translated to the new karma points system for each user. Downvoting no longer exists as it had done more harm than good in the past, causing negative interactions among community members.
Get Started with the New Splunk Community Experience!
This is just the beginning of the community journey! We have other plans in store, but for now, we'd just love for the members of our global user community to take the new site for a spin and discover what you can do. Here are some great places to start:
Check out the Welcome board full of great introductory resources to get acquainted for new and existing members of the community!
Review our Splunk Community Guidelines to continue to promote the positive, community culture you all have nurtured over the years.
Introduce yourself in the new Introductions board so we and the rest of your peers can get to know who you are in and outside of Splunk life!
Search Splunk Answers and Discussions, or participate by posting topics or replies of your own.
Share any general UX feedback in our Feedback board for improvements you think would benefit the community.
Report any bugs you experience with the site to community_help@splunk.com. We'll be monitoring this to help resolve post-launch issues as soon as we can.
And Most Importantly… THANK YOU!
This was a huge project to get launched and there are many thanks to go around.
We'd like to thank you, the community, for all the amazing contributions you have brought to our spaces over the years. Special thanks to our Answers moderators and SplunkTrust members for supporting our online community through the years and being so pivotal in helping with the UAT process to keep us on our toes.
An organization and their products can only be as awesome as the users who believe in the technology, give constructive feedback to keep us innovating, and cultivate a positive culture that makes the community feel at home. Because of you, people gain more than just a data-to-everything platform; they enter a growing, supportive Splunk network and family of relationships, both professional and personal. And for that, we thank you.
Last, but not least, kudos to the hard-working individuals on the Community Engagement team, extended Splunk teams, and Khoros who made this launch a reality. I could not imagine working with a more collaborative, supportive bunch.
Thank you all, and see you on the new Splunk Community site!
----------------------------------------------------
Thanks!
Patrick Pablo