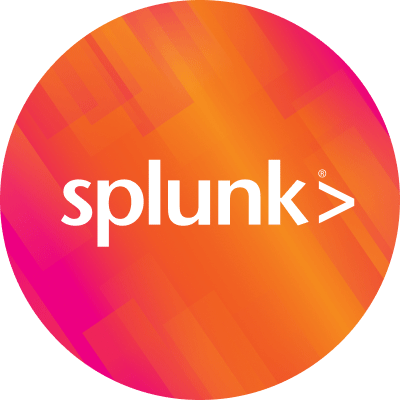 By Splunk June 11, 2021
I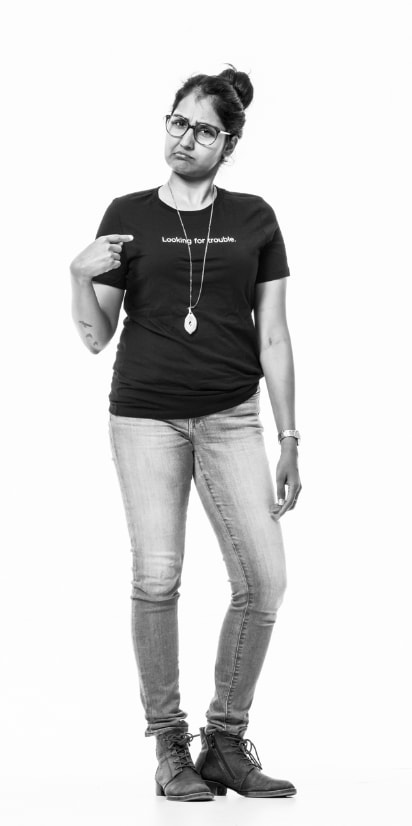 n our latest edition of our "Splunker Stories" series, we meet with one of Splunk's Principal Software Engineers, Asmita Puri.
We sat down with Asmita to learn more about the path which led her to Splunk, the growth opportunities she's experienced here, and some of the fun she likes to bring to her role!
---
What did you do prior to joining Splunk and how did you end up at Splunk?
I was in grad school in New York and was able to join Splunk as a QA Automation Intern.
My internship offer was finalized on the day Splunk went public and I could hear the party in the background when my manager called me!
The internship program at Splunk is filled with so much support, and truly spectacular learning opportunities. I started my internship as a new member of the Splunk team and was given the same responsibilities as full time employees which provided an understanding of what life as a Splunker truly feels like.
That was eight years ago, and since then, Splunk has empowered me and enabled my growth! After my internship ended, I was offered the role of Software QA Engineer, and quickly progressed to a Software Engineer, then a Senior Software Engineer, and have recently been again promoted to the role of Principal Software Engineer.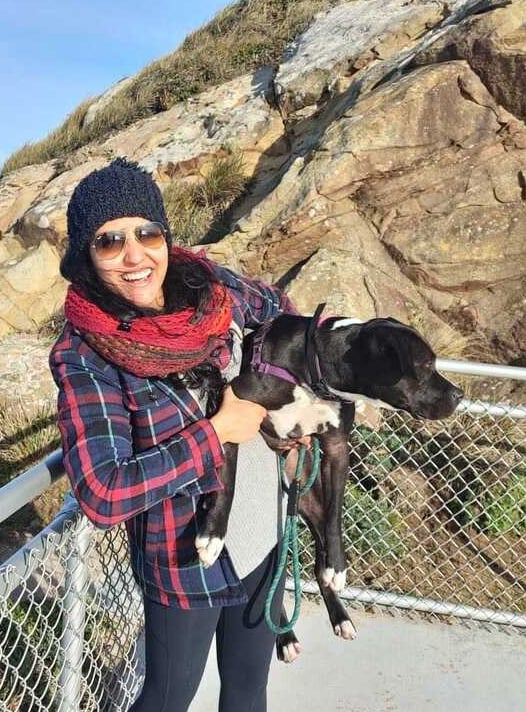 Tell us about your story. What experiences made you who you are today?
I was born and raised in a patriarchal society in Northern India and I never quite seemed to fit in. I always wanted to learn and ask questions, but growing up in this environment I was told my voice did not matter, and it was best if I didn't express my own thoughts or opinions.
I moved to the US with the idea that I was moving to a perfect world; I hoped this new environment would listen to what I had to say, value my contributions and embrace my excitement to learn, grow and evolve. Looking back now, I can see how naive this mentality was, but it was just another example of my passion and positivity.
A lot of my work today and who I am comes from these experiences. I consistently strive to create safe spaces for underrepresented groups, with a cognitive focus on being an active ally. I work to provide tools and feedback to help others in their allyship journey, while learning from all those around me ensuring a constant education to better myself along the way.
How have your unique experiences and insights made you successful in your career, and at Splunk?
If I were to give advice to anyone reading this, it would be:
Learn from everyone around you, and gather all the feedback you can.
Find mentors and sponsors to help you grow. I've found people want to help, it's up to us to take "advantage" of our own learning opportunities.

Splunk's Roadmap Program Lead, Marvin Green is spearheading an initiative which will create a sponsorship course along with representatives from various Employee Resource Groups (ERGs) I am so thrilled to be part of this project and am looking forward to sharing this exciting opportunity with Splunkers globally.
The last piece of advice I would give is to always show an interest in the opportunities around you.
I have the privilege to take risks here at Splunk, as I am supported by managers and upper leadership. I recognize this isn't always the case for so many others, but having this mentality working at Splunk has allowed my career to grow and develop at an accelerated pace.
What do you enjoy about working at Splunk?
I have moved around Splunk a lot from my internship working with storm-cloud solutions to core to Splunk Cloud Services and am now in Observability.
I would like to emphasise how lucky I am to have people who appreciate and vouch for my work thereby making it possible for my growth and career development.
This is what I appreciate and enjoy the most about working at Splunk. The people and the opportunities truly go hand in hand here, and support each other.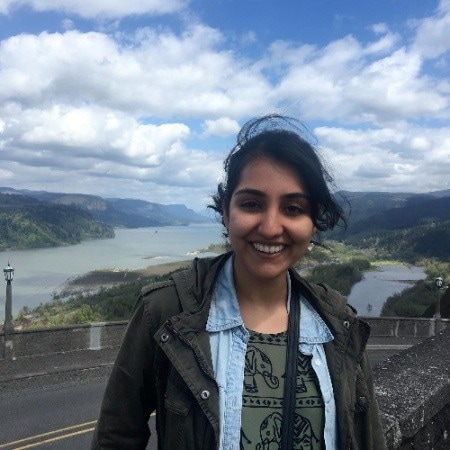 Which Splunk Values (Innovative, Fun, Disruptive, Open, Passionate) resonates most with you?
I would have to say passionate! I'm known for bringing fun from time to time but my heart resonates most with being passionate.
I put my heart and soul into everything I do 100% whether it be my work with our ERGs or the commitment to innovating in my everyday job.
My passion exists on a constant basis, and I am empowered to bring it to my work here at Splunk.
Splunk's vision is "a world where data provides clarity, elevates discussion and accelerates progress." How does your work contribute to this?
I know it's not just about data but also how Splunk helps to put data into action.
As an engineer on the Observability team, my work provides our customers with detailed insights into their data, making it easier for them to understand what their data means, how it affects them, and how they can grow their business. We provide clarity and empower our customers to make informed decisions based on our supportive insights into their business.
Splunk's mission is to "remove the barriers between data and action, so that everyone thrives in the Data Age." What does this mean to you?
Splunk recently hosted Founder and CEO of Black Girls CODE, Kimberly Bryant for a virtual fireside chat. During this talk, Kimberly mentioned:
"Womxn in technology have to be technologists, educators, protectors, and activists."
Both the activist and the technologist in me, I understand the need for data to make a case supporting what we are working towards, what we feel good about doing, and how the actions we are taking are helping us move the proverbial needle towards equality. Data allows us to do this in a factual, unbiased manner ensuring equitable opportunities which just need to be acted upon.
What can we find you doing outside of work? Hobbies or interests?
I love to go hiking with my dog, Diana, and listen to my never-ending list of podcasts and audio-books!
I am starting to feel like my house projects list is never-ending too, so there's that. I always seem to have lots of yard work, and have started planting veggies right now.
I also started fostering dogs last year which comes with its own set of fun challenges but it's so fulfilling to see these dogs become adopted.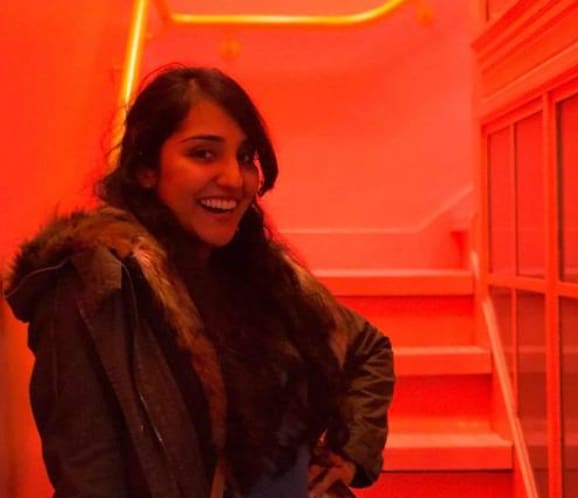 Anything else that you'd like to share that you haven't already?
I had been involved with our Womxn+ ERG as the Allyship and Advocacy workstream lead after upper leadership invited me to be a co-chair.
This has further empowered me to continue my learning and it's been so much fun to be a part of this Splunk employee support group.
It was thrilling to host Kimberly Bryant as part of our Womxn's History month.
Splunk is so cool providing these opportunities, and although I was professional with my hosting of this event, you can be assured I was fangirling hard!
If you would like to learn more about life at Splunk, or about our open Splunk Sales career opportunities, please visit the Splunk Careers page.
----------------------------------------------------
Thanks!
Shreya Iyer