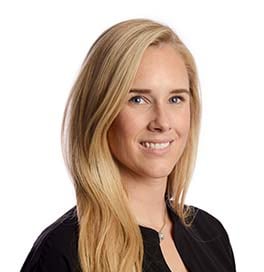 By Katia Ratkovich March 01, 2022
A
s Splunk's Global Head of Early Talent, I've had the pleasure of guiding career best practices for over ten years, and would like to share some of the tips I've given over the years to those looking for a new career.
Consider these an insider's guide to getting your next dream job!
Tap into Your Network
Some of our best resources when looking for a new job are our own trusted mentors, friends and colleagues.
Listening to people who know us best, and taking their feedback when looking at a company is always valuable to ensure we are not selling ourselves short for potential career opportunities.
At Splunk, we have more than 8,000 employees globally. We've made it easy for you to find a connection you may already know on our Splunk LinkedIn People search page!
Find a Company You Want to Represent
The idea of loving your work while making the world a better place, is now a driving purpose for so many.
When looking for a career change, explore a company's benefits page, their commitment to Diversity, Equity, and Inclusion, and their values.
After all, you want to make sure you share the same purpose as the coworkers you're about to join.
Review Your Resume
Make sure your resume represents the skills you have, with a focus on the role you are applying for.
Look carefully at job postings for positions which may help you meet your goals. If possible, look at similar listings offered by the employer, and see if there are themes across comparable roles. When you're able to learn about a variety of team roles, it helps to understand where your skills would best shine.
Splunk has made this easy with the ability to filter our open opportunities with a team search on our Careers website.
Time to Apply
Splunk is excited to receive your application through our Careers site!
While every company is different, as soon as you apply to an open role at Splunk, you will receive an email (sent to the address you shared on your application) thanking you for your application and providing you with details about Splunk's Career Site Privacy Policy.
Meet Your Recruiter!
Splunk has an award winning talent acquisition team, and we pride ourselves on our people-first mentality. We want to talk to you, learn your goals, and provide you with detailed answers about career opportunities. We will respect your schedule, and ensure to connect with you over zoom or phone call at a time convenient for you.
Interviewing
Your recruiter will be your guide throughout the interview journey, letting you know the team you will be meeting, and providing you with zoom links, take home tests and onsite interview details, along with answering your questions every step of the way.
Your Splunk interview team will be the Splunkers you'll be working with every day, and they are looking forward to meeting you either in person or over zoom during the interview process! Be sure to connect with your interview team on LinkedIn, and explore our company culture with hashtags like: #SplunkLife
Joining the Team!
When the mutual decision has been made to start your Splunk career, your trusted recruiter will welcome and guide you through our supportive onboarding process. We'll confirm your offer with a phone call along with an email containing links to your offer documents.
Now you're a Splunker, your exciting journey begins as we work together to fulfil Splunk's mission of removing the barriers between data and action!
If you would like to learn more about life at Splunk or about our global career opportunities, please visit splunk.com/careers.