Splunk Cloud™
No infrastructure, no problem — aggregate and analyze your data in no time flat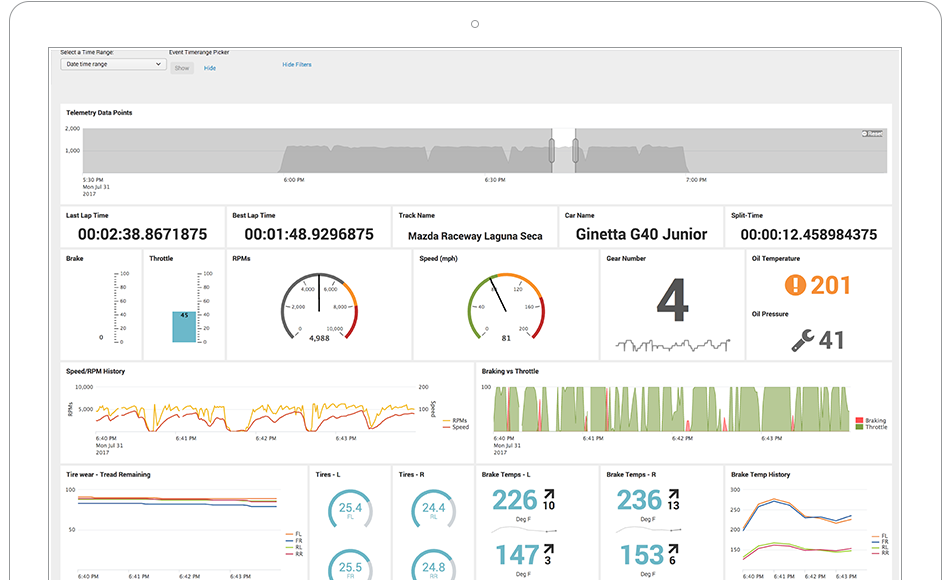 Turn data into answers with Splunk deployed and managed securely, reliably and scalably as a service
Fast Time to Value

Go live in as early as two days with minimal delay and change management
Product Capabilities
Tap into the value of your machine data in days with fewer resources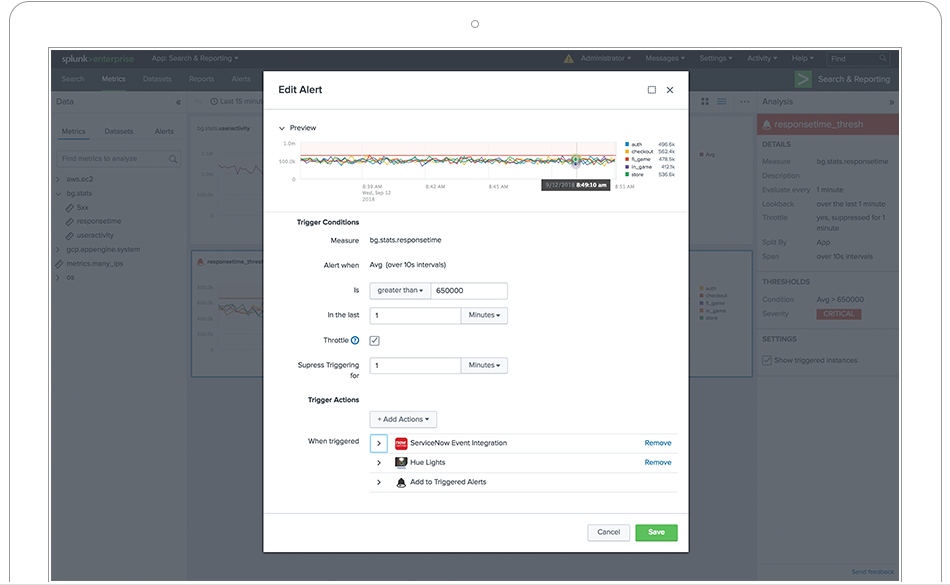 Set It and Forget It
Trigger custom actions and workflows to automate the collection and indexing of machine data that's critical to your organization's operations and performance.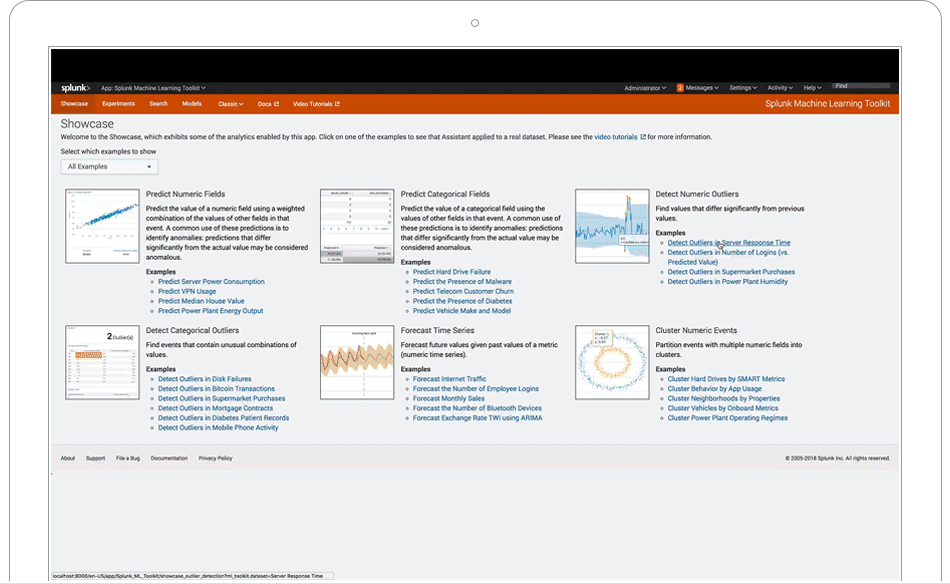 Smarter Decisions with AI and Machine Learning
Get better insights with smart algorithms. Advance your analysis capabilities by applying AI and Machine Learning to your datasets.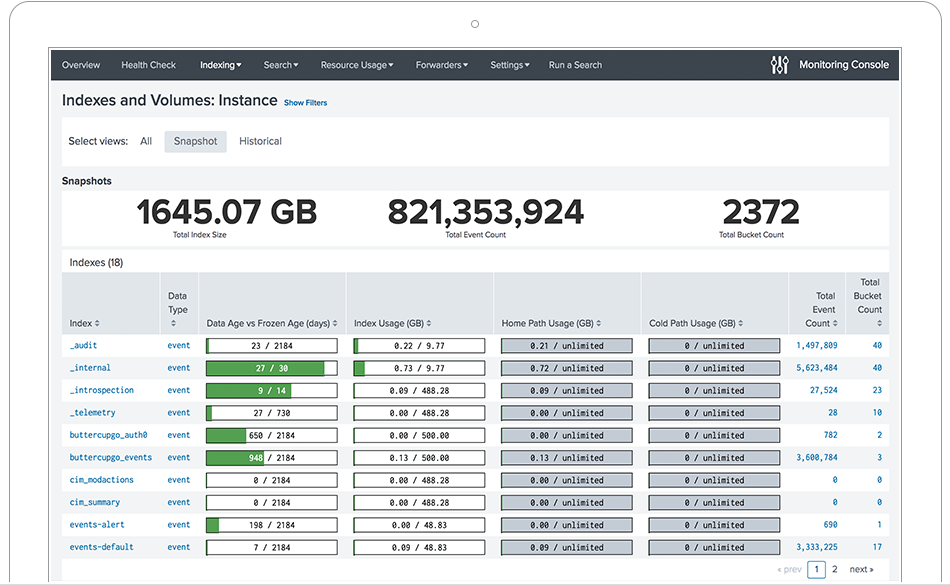 Our Infrastructure or Yours
No infrastructure, no problem. Data access and control are key to any data management strategy, so keep your data secure in our encrypted Splunk Cloud or transfer it to your own storage environment.
Financial Services
Monitor accounts and deliver the best customer experience
Bank on it

Public Sector
Create operational excellence that would impress any constituency
Vote for it

Healthcare
Automate compliance auditing and strengthen health IT operations
Boost IT