Diversity & Inclusion at Splunk
A Million Data Points: Splunkers Share Their Stories
A culture of inclusion not only makes Splunk a great place to work, but it drives the success of our business. A diverse and inclusive Splunk helps us bring data to every question, decision and action to drive great outcomes for our company and our communities.
Our Strategy
Our diversity and inclusion strategy is built on three key pillars: growing a diverse workforce, nurturing our culture of inclusion in the workplace, and driving positive change in the marketplace for Splunkers, customers and partners.
Workforce
Our People
We are committed to recruit, retain and develop high-performing, innovative and engaged Splunkers with diverse backgrounds and experiences. We created the D&I Splunk Council (DISCO) to set and track D&I progress across all functions and geographies. We have also implemented processes, tools and education to try to prevent unconscious bias across our hiring and talent recruitment processes. It has also given us a company-wide vernacular to label bias where we see it.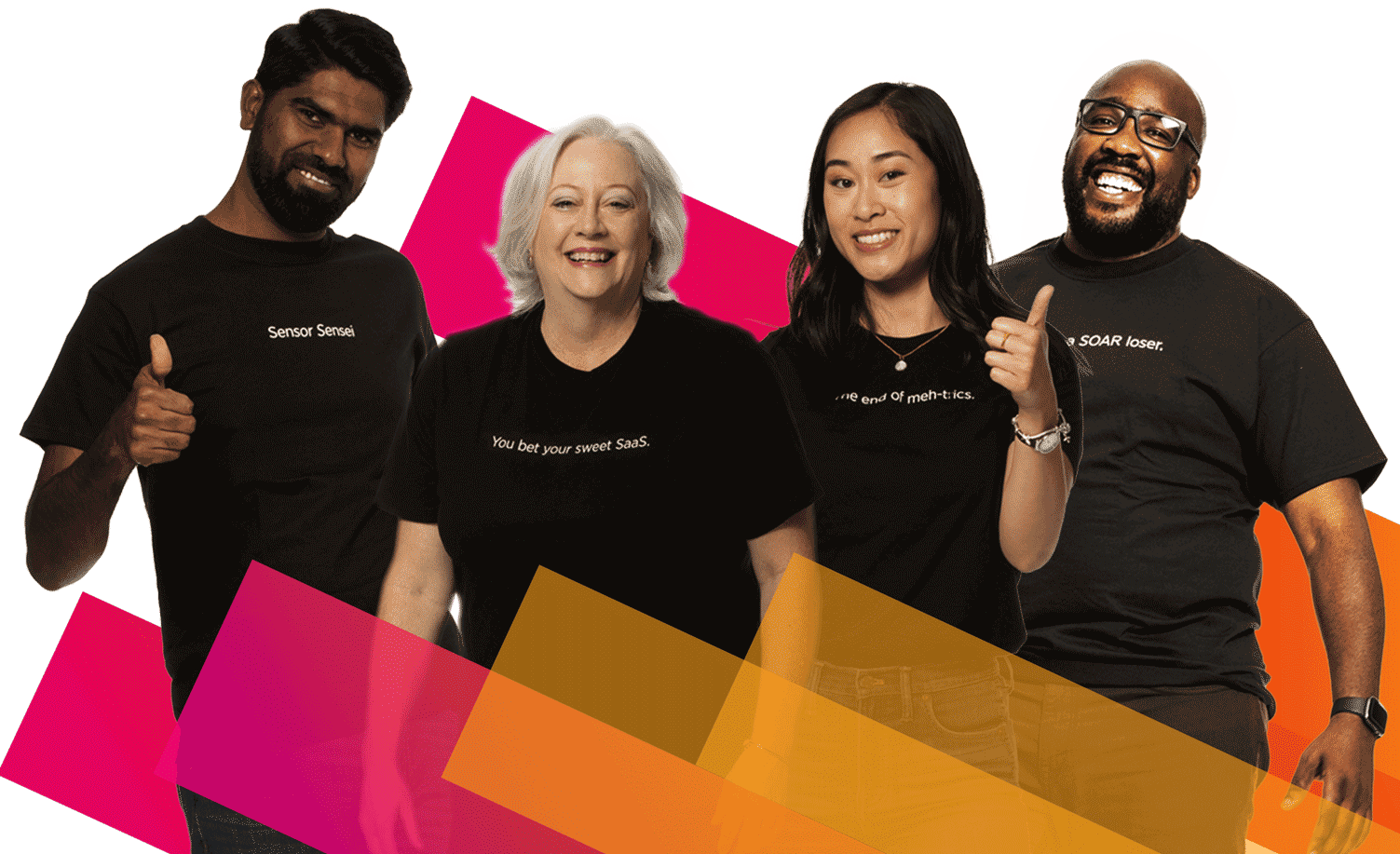 Workplace
Our Culture
We're committed to cultivating a culture of inclusion and making Splunk a place where everyone can thrive. Our Employee Resource Groups provide community for underrepresented groups and allies, offering support, mentoring and networking opportunities. Splunkers lead many groups, including Pride, Womxn +, Veterans, Somos (Latinx), Black Employees And Mentors, Disabled=*True, Pilipinx, Natives, and Neurodiversity.
We know that Splunkers are made up of a million different data points. In the last year, we rolled out a number of initiatives for Splunkers and their families, including expanded paid parental leave benefits, paid military reservist time off, and global family planning programs.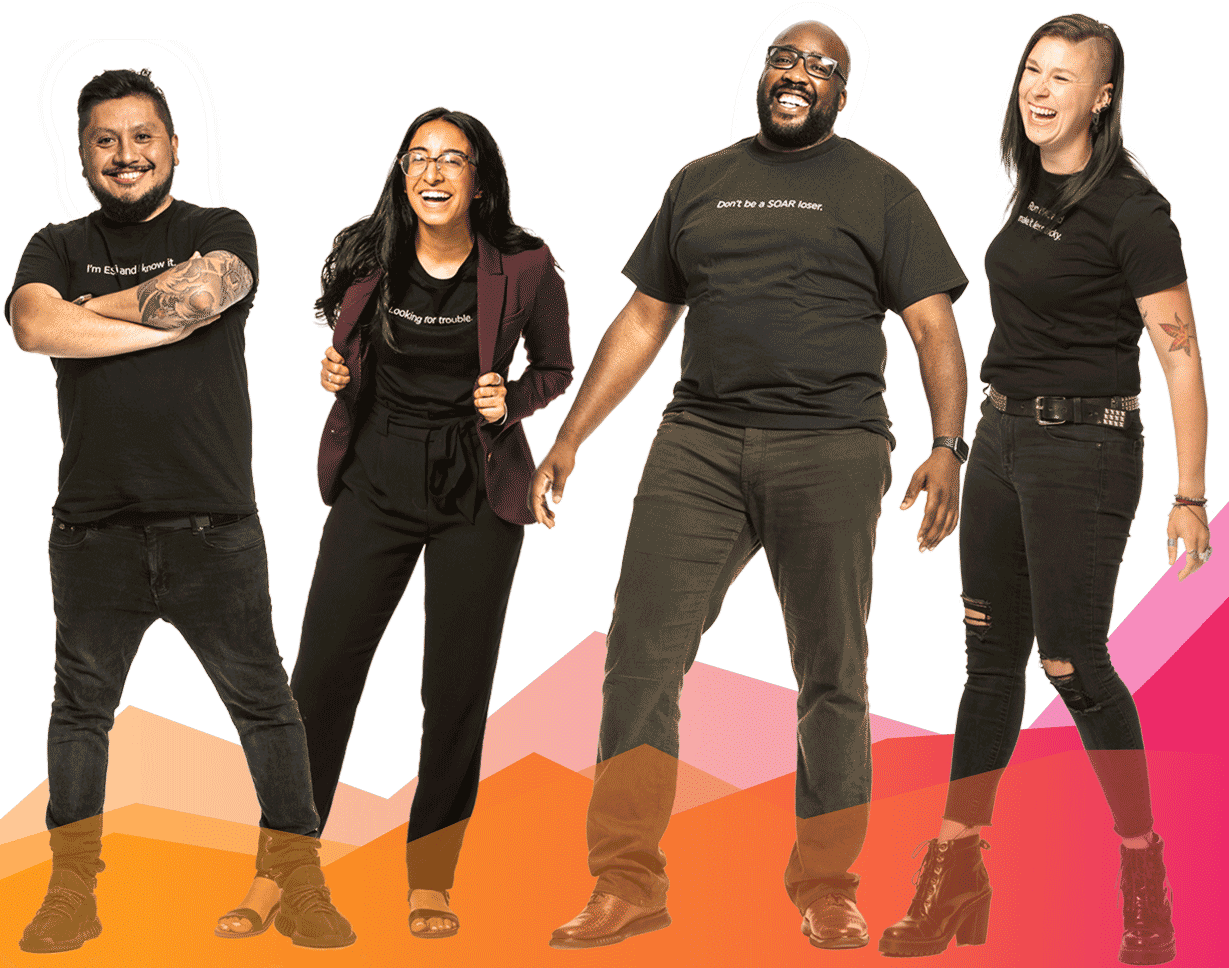 Marketplace
Our Communities
Our mission, to remove the barriers between data and action, so everyone thrives in the Data Age, includes our communities. Splunk supports organizations and initiatives that rely on data for social impact, including STEM education, disaster relief and humanitarian assistance. In 2019, our Diversity, Equity and Inclusion efforts caught the attention of the wider business community and we were truly delighted when Splunk was placed on Fortune's "Best Workplaces for Women," "Best Workplaces for Parents," "Best Workplaces for Millennials" and "Best Workplaces for Diversity."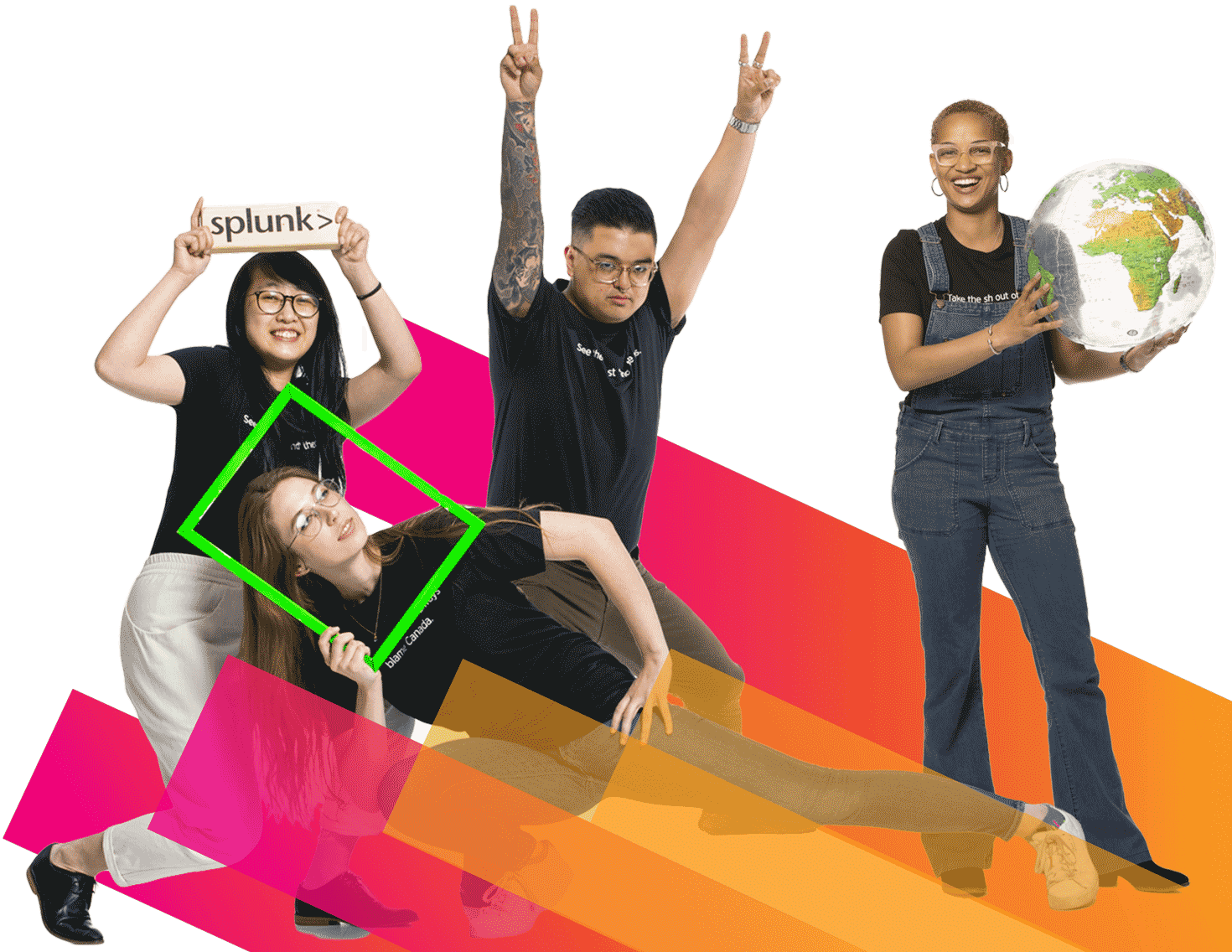 Splunk Diversity Data
As a company that believes in bringing data to everything, we are pleased to announce our first in-depth Diversity & Inclusion Annual Report that shines a light on Splunk's diversity and Million Data Points culture. In this report, we use our own data to identify and assess what we have achieved, and what we need to do better to create an even more diverse and inclusive workplace.
Overall, the percentage of women and employees in underrepresented groups hired in 2019 rose, an indication that we're making progress in our efforts to increase the diversity of our candidate pools. We've also made significant progress with both of these groups in leadership and management positions.

This year, we broke down intersectional hiring data that cross-referenced gender and race data. Overall, hiring within underrepresented groups continued to improve in 2019 for both women and men, largely attributed to a dedicated leadership team and data-driven recruiting strategies.
The representation of women and employees in underrepresented groups in 2019 rose, an indication that we're making progress to increase the diversity of our workforce. In particular, we've made significant progress with both of these groups in leadership and management positions.

Our intersectional workforce data for women and men in underrepresented groups experienced small but steady increases. We also saw an uptick in underrepresented women and men in leadership, management and technical roles. Improving representation of these groups will be a priority next year and beyond.

Globally, retention rates for men and women were equal this year. However, we are disappointed that attrition for Black, Latinx, and white employees is above the company average. Going forward, we will look for ways to create stronger communities for all Splunkers.

Overall Global Attrition=100
Overall U.S. Attrition=100
Methodology
This report contains Splunk's own data — including, but not limited to, gender, ethnicity and race — that allows us to determine our progress and see where we want to improve. In this report, we cover our fiscal year of February 1, 2019 through January 31, 2020. Data is based on self-identification data only, and we've rounded each data label to the nearest tenth of a point. Gender data is from Splunk employees around the world (0.2% of employees globally have declined to disclose their gender). All race and ethnicity data apply to U.S.-based employees only (14.6% of employees in the U.S. have declined to disclose their race/ethnicity). If the employees who chose not to disclose their EEO demographic information elect to do so in the future, this will change our historical representation figures.

Underrepresented groups in the U.S. technology industry are defined as Black, Hispanic or Latinx, Native American and Pacific Islander, and multiracial people. Race/ethnicity data refers to the EEO-1 race/ethnicity categories established by the U.S. government.
Technical is defined as engineering, design, product, QA, data analytics, information technology and some consulting roles.
Non-technical is defined as all employees who are not considered Technical.
People Manager is defined as employees who have at least one full-time direct report.
Leadership is defined as Director level or above; to be more aligned with industry definitions, we've redefined "leadership" since last year, in which leadership was defined as VP and above. When we report on leadership trends in this report, we're comparing Director and above year-over-year.
To evaluate retention, we compared the retention rate of each group to the company average and set the average to an index of 100.
Our most recent Federal Employer Information Report EEO-1, representing Splunk employees as of December 31, 2018, is publicly available. However, we believe the information we share in our Diversity Annual Report more accurately represents our year-over-year progress, while providing a more holistic picture of our culture of diversity and inclusion.
We've provided more context on gender diversity in our United Kingdom offices through the UK Gender Pay Report
.
Diversity & Inclusion is in our DNA
Splunk stands for equal opportunity. We enthusiastically embrace different cultures and perspectives, believing in respect for all human beings. Diversity is at the very heart of who we are, as a global company comprised of committed and caring people from every corner of the world.