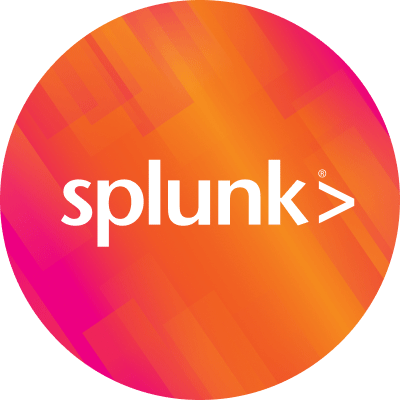 By Splunk June 02, 2021
2
020 was a year that revealed unprecedented challenges for diversity, equity and inclusion (DEI) initiatives. But it was also a year of unprecedented transformation and growth. Health and opportunity gaps exposed by social and racial justice events worldwide put diversity and inclusion on everyone's radar, compelling leaders to take a much harder look at inequity and addressing these disparities in a way that was more transparent than ever before.
In light of these challenges and opportunities, I am proud and excited to announce the release of Splunk's second Diversity, Equity and Inclusion Annual Report. As the Data-to-Everything(™) company, we not only understand the importance of data to help us learn and achieve our DEI goals, we also know that bringing data to DEI will ultimately help us fulfill our vision and mission of elevating discussion, accelerating progress and enabling everyone to thrive in the Data Age.
Here are a few of the ways we have grown in each of our three DEI pillars: workforce, workplace and marketplace.
Workforce: Achieving Diversity Through Adversity
Even with a new remote work environment, we were very happy to see representation of women significantly increase, especially in leadership and people manager roles. Representation of almost all underrepresented groups increased in 2020 from the previous year, and we were especially encouraged to see increases in representation for Black and Indigenous employees in leadership and people manager roles.
We're also extremely pleased to show improvement in the retention of women and Black employees in 2020 — a strong testament to our efforts around career development and sponsorship for both groups. Among our many initiatives, we opened up sources of pipeline to candidate pools that were more representative of people of color. Also, knowing that women often took on more responsibility during the pandemic, we doubled down on our people-centric approach and created a work environment emphasizing extreme flexibility. That culture made it easier for Splunkers to do their jobs as well as take care of their families, financial needs, personal fulfillment and well-being.
Workplace: Strengthening Our Commitments
Some of the accomplishments I'm most proud of in 2020 were the accelerated DEI roadmap and the Splunk Commitment to Racial Equity and Social Justice for All, a document signed by the entire executive team reaffirming that racism and social injustice have no place at Splunk. This declaration was a critical step because it made our commitments on race transparent — once you say them out loud, you're going to be held accountable. We have committed to promoting inclusive language in IT. We also facilitated comprehensive listening sessions with all nine of our employee resource groups (ERGs), where we heard straight from our employees about the challenges and biases that many of them regularly face and how they experience the world around them.
Our flourishing ecosystem of ERGs also stepped up to provide support, connection and community to employees during these difficult times. Before we went to an all-remote environment, the Pride ERG drove the creation of all-gender restrooms in Splunk's global offices, and helped establish the company's first LGBTQ Trans and Non-Binary Support Document. Our Black Employees and Mentors (BEAMs) ERG UK chapter expanded inclusion efforts outside of the United States with a panel celebrating Black History Month in the UK. And just weeks after the pandemic, our Neurodiversity ERG stood up a weekly virtual mindfulness program and provided outlets for Splunkers to share their mental health experiences.
Marketplace: Investing in the Change We Seek
As part of our efforts to expand our Million Data Points culture beyond Splunk, we give back to organizations that reflect our values of diversity and inclusivity. In 2020, Splunk made a significant donation to the National Urban League, helping fund civil rights initiatives around equality and social justice. We became an official partner of the Victorian Pride Centre in Melbourne, Australia, providing operational funds so it could finalize construction and open to house key LGBTIQ+ organizations. And we also sponsored several key events that empower and elevate underrepresented communities in technology, including LTX Fest 2020, AfroTech, and Lesbians Who Tech (Not IRL) Pride Summit.
Our dedicated DEI efforts caught the attention of the greater business community, which recognized Splunk with numerous prestigious industry awards that included the 2021 HRC Corporate Equality Index: Best Places to Work for LGBTQ Equality, 2021 Fortune 100 Best Companies to Work For, 2021 Fortune World's Most Admired Companies, and 2021 Fortune Best Workplaces in the Bay Area.

The pandemic and events of 2020 compelled us to think about systemic racism, disparate access to healthcare and inequity beyond our four walls. At the same time, it also reinforced the steps we need to take to ensure that everyone is included, respected and heard within our organization. While we undoubtedly have more to learn, we understand that DEI is a long-term journey that cannot be solved quickly. We must constantly reaffirm our long-term commitments and put in place strategies and solutions that are enduring and integrated into everything we do. Because if anything, we learned that DEI isn't a lever you pull one time — it's a series of small actions you take over and over every day that eventually move the needle. Looking ahead, I hope that Splunk continues to be a place where all employees can be who they are and share their unique Million Data Points while feeling safe, heard and respected. And as we continue to approach DEI with a growth mindset, I look forward to an even brighter future in which our industry, our communities and all Splunkers can truly thrive.
Read Splunk's Diversity, Equity and Inclusion Annual Report here.
----------------------------------------------------
Thanks!
Kristen Robinson