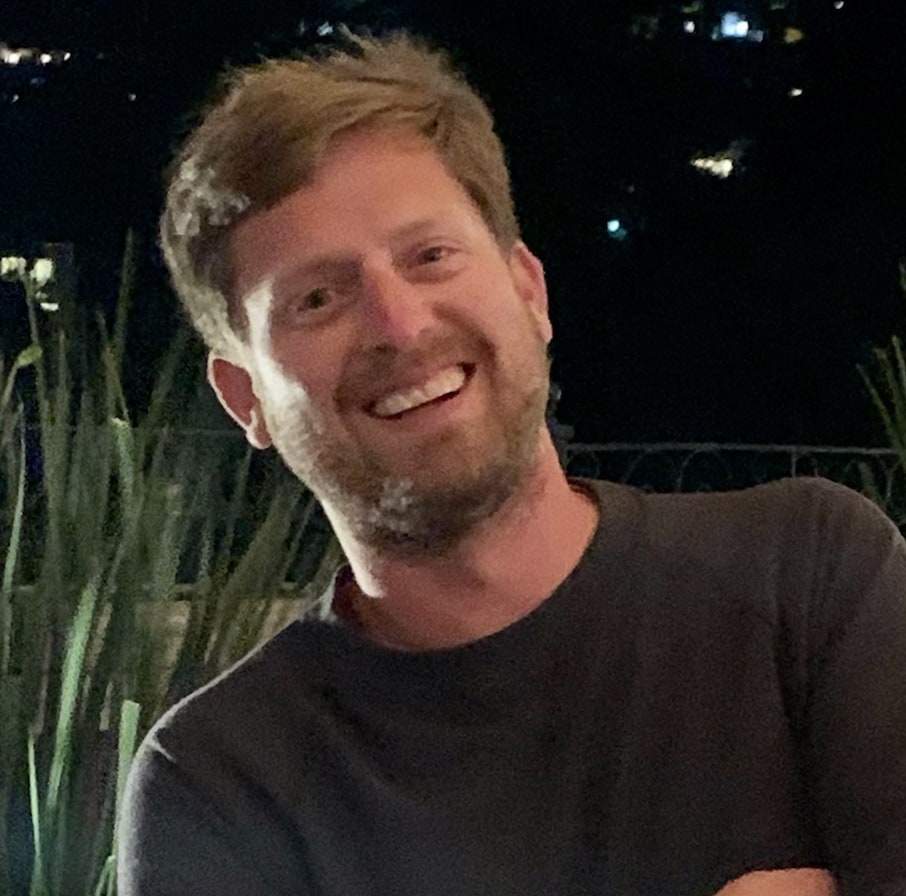 By Stephen Watts November 07, 2023
To put it simply, digital transformation is the incorporation of technology into a business process, shifting from analog to digital methodologies.
The concept dates back to at least the 1940s, when a post-WWII focus on improving organizational efficiency took hold, but the term itself appears to have originated in 2011. The report Digital Transformation: A Roadmap for Billion-Dollar Organizations defines digital transformation as "the use of technology to radically improve performance or reach of enterprises."
---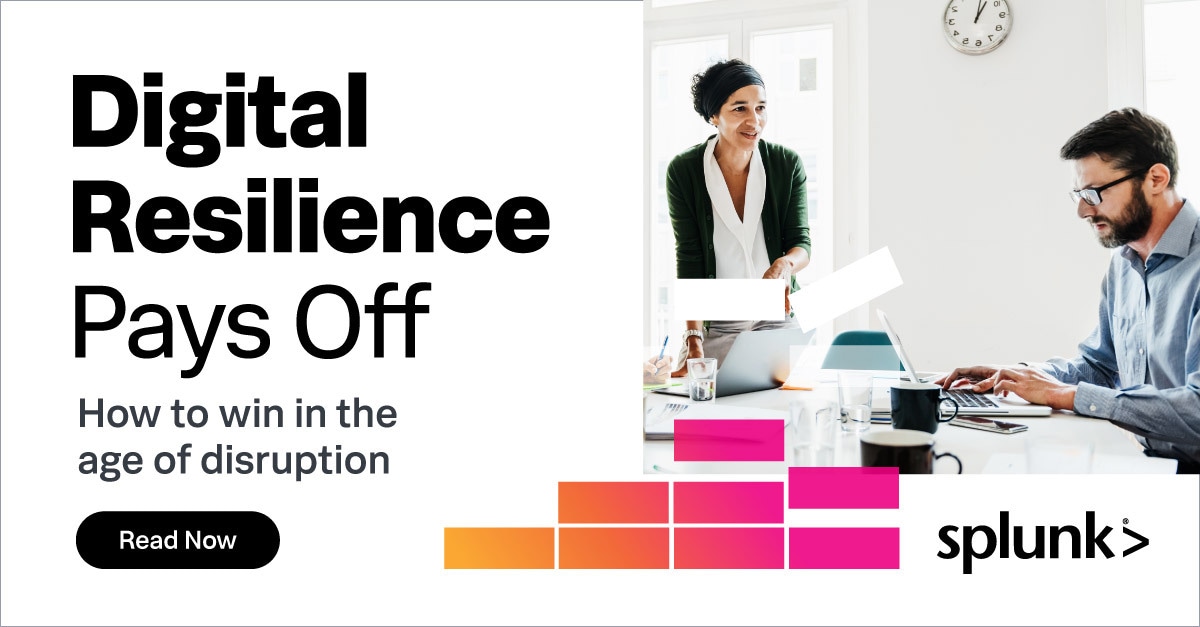 ---
While that definition may be simple, the concept of digital transformation is far-ranging. Tactically, digital transformation means something different to almost every organization and within different departments. A manufacturing company may perceive the concept of digital transformation as adding robotics, industrial IoT sensors and advanced production management technology to its factory floor. A publisher on the other hand may evoke digital transformation to move from print to web-based publishing, rethinking or enhancing its social media presence and processing subscription payments online. The key commonality is the move from outdated, manual processes to digitally enabled ones in response to an organization's business goals.
Once envisioned as a process that had a distinct beginning and end, digital transformation has more recently come to be seen as an ongoing process that is indefinite — by the time one digital transformation project has been completed, it is time to begin again on another one.
In this article, we'll dig deeper into understanding how that money is being spent, the business value of embarking on a digital transformation journey, some challenges of digital transformation and the tactical realities of beginning the process.
The Basics of Digital Transformation
There are many examples of digital transformation in the enterprise. Here are a few of the most common and essential ones.
Building an online presence: One of the most foundational examples of digital transformation is meeting current customer expectations by creating an online presence in the form of a website, social media, and especially, ecommerce sales. Most organizations have completed this journey, of course, making their online presence a foundation upon which other digital transformation initiatives are built.
Cloud migration: One of the most common digital transformation initiatives today is the move from on-premises data centers to cloud-based operations. While this does not technically represent a shift from analog to digital processes, it does reflect a modernization process that gives organizations access to better performance and scalability and lower overall costs.
Enhanced marketing: Digital transformation provides organizations not just the ability to reach customers online but to better track the performance of marketing campaigns, gather information about buyers, and improve the way that products are positioned in the market.
Improved sales operations: By implementing business intelligence, data analytics, and CRM systems, organizations have been able to keep better track of sales force productivity, improve customer relationships, share information among sales personnel, and increase the overall profitability of the company.
Modernized manufacturing: IIoT and factory floor automation, robotics, and embedded sensors in manufacturing equipment are all examples of digital transformation being implemented in production environments.These initiatives and emerging technologies have helped to improve quality, speed throughput and reduce the incidence of machine failures.
Upgraded logistics: Digital transformation is commonly used to improve supply chain operations, including intelligent inventory management and planning, optimized delivery route planning, automated warehouse operations and web-based shipment and package tracking. E-commerce consumers have largely come to expect that all purchases will be trackable in real time, 24 hours a day.?
Digital transformation is a discipline in constant flux, one which evolves with the technology industry in general. Some of the major trends impacting digital transformation today include:
Transformation to accommodate a hybrid workforce: The massive shift to remote work during the Covid-19 pandemic threw many organizations a curveball. The need for new collaboration tools, mobile devices and enhanced security remains a major focus for many transformation projects, to ensure positive business outcomes no matter the shift in how and where we do our work.
Incorporating AI into various job functions: Artificial Intelligence is evolving as a critical, foundational technology that can improve everything from IT operations to product development to marketing. Determining how best to make AI part of enterprise operations is a complex endeavor that is commanding significant resources.
Evolving cybersecurity strategies: As cybercriminals continue to wreak havoc on organizations of all sizes, new approaches to defending the enterprise against them are emerging out of necessity. Strategies such as zero trust are forcing organizations to fully transform the way they approach security operations.
Increased devotion to customer privacy: GDPR was only the beginning of privacy-related regulation that organizations have had to face. Five states have enacted comprehensive consumer privacy laws as of 2022 (California, Colorado, Connecticut, Virginia, and Utah), and more than 30 U.S. states introduced or enacted privacy-related legislation as of 2022, requiring a significant technical overhaul to comply with these complex rules.
Automation everywhere: From the factory floor to providing on-demand customer support, enterprises in manufacturing, retail, healthcare, and more are increasingly relying on automation tools to eliminate the need for humans to do repetitive work.
Quantum computing moves toward reality: It may not quite be time to buy a quantum computer, but many organizations are working to understand the benefits that quantum computing is likely to provide. Quantum computing will let enterprises fundamentally change and reimagine the way they conduct data processing and decision making, requiring a dramatic transformational shift at multiple levels.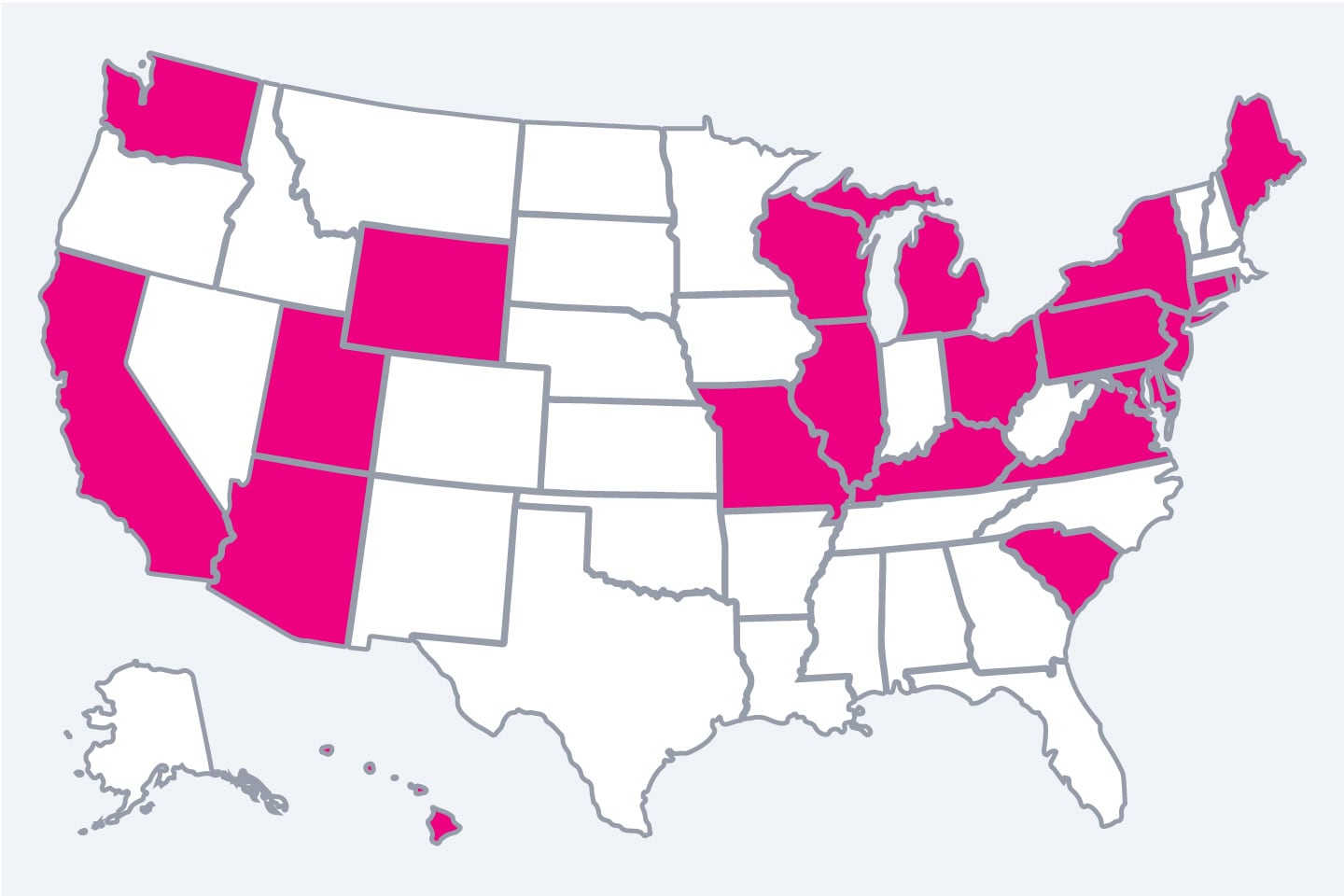 Increasingly more states have either enacted or are in the process of enacting privacy legislation in 2022.
The Key Components of Digital Transformation
Various frameworks break down digital transformation into a number of sub-components that should be considered part of the broader transformation process. One of the easiest to understand is the Harvard Business Review framework, incorporating five essential components. These include:
People: Digital transformation success starts with an understanding of the consumers of your digital transformation efforts and the impact those efforts will have on them.
Data: What information do you have about your people or processes, and what data do you need to make your transformation process a success?
Insights: The transformation process creates value by producing data-driven analysis, turning data into actionable insights.
Action: The next step in the transformation journey is to operationalize those insights by changing processes, developing new strategies or building new products.
Results: The results of the prior four stages are analyzed and evaluated to determine their level of success, informing new processes as your operations continue to evolve.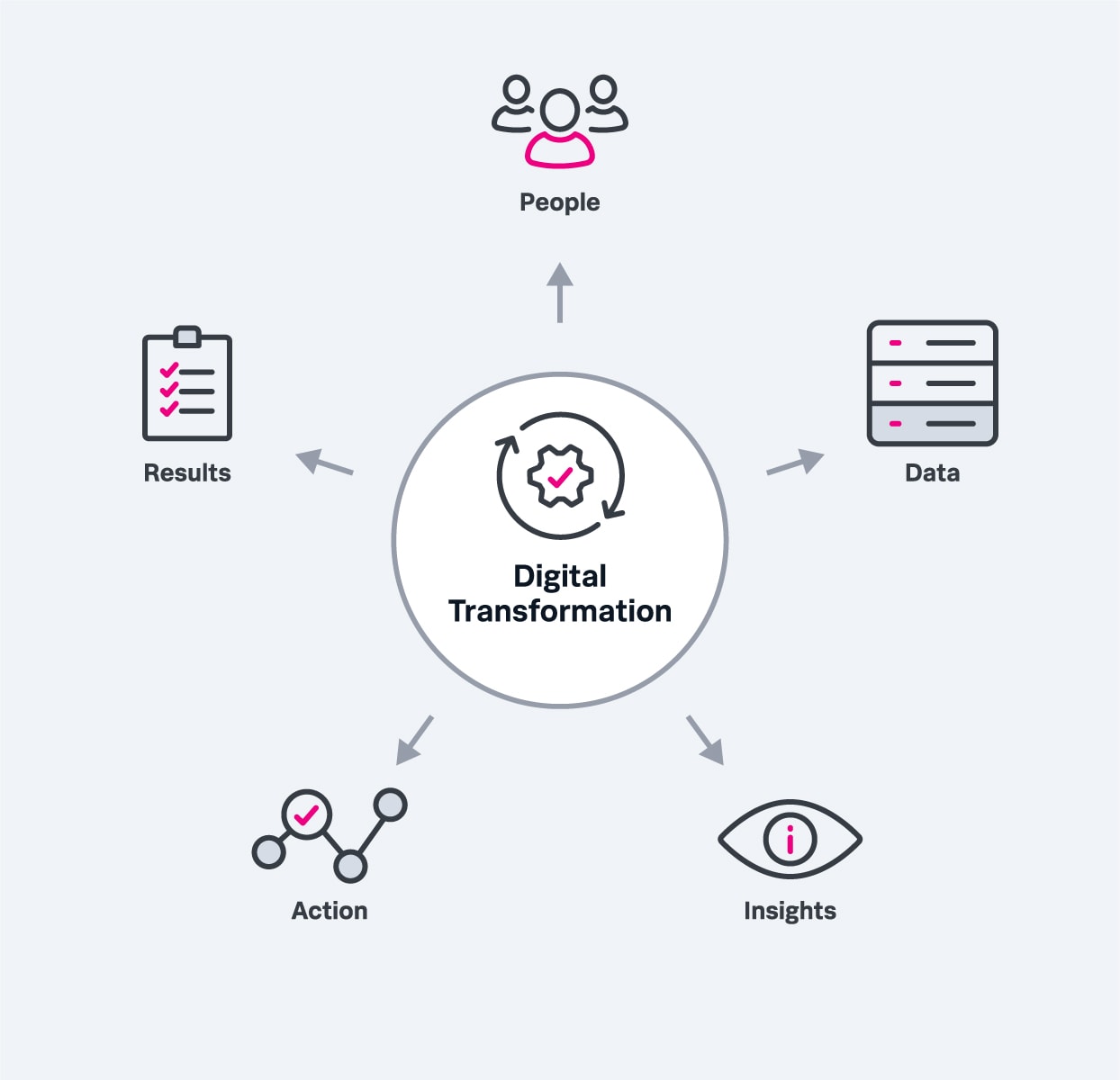 The five main components of digital transformation include people, data, insights, action and results.
Digital Transformation Across Industries
By definition, all digital transformation initiatives involve a technology element, but many digital transformation projects are targeted exclusively at improvements within the IT department. Foremost among these projects is cloud migration; these projects are so ubiquitous that the term digital transformation is often synonymous with cloud migration.
Digital transformation is fundamentally about better connecting IT to business processes and goals across the entire ecosystem, removing IT from traditional silos and turning it into a value center. Because nearly every business today is increasingly a digital business that relies on data to improve decision-making capabilities, it is imperative that every organization maximizes its efficiency and efficacy on that front.
One of the reasons cloud technology is so foundational to IT transformation is that it improves the financial outlook of the IT function. Rather than having to invest in expensive hardware and maintain an on-premises network, cloud computing allows IT to pivot to a pay-as-you-go model where expense is realized only when technology services are needed. The problems of idle servers and the expense of IT management related to maintaining on-premises equipment can be dramatically reduced, letting IT focus more on broader strategic problems and less on low-value, day-to-day minutiae.
Digital Transformation in Finance
Financial process transformation can involve a wide variety of specific technologies, including the incorporation of AI to analyze financial decisions (such as whether an acquisition target is fairly priced) and the use of robotic process automation (RPA) to streamline repetitive, low-value tasks. One of the most popular goals of business transformation in finance is to use technology, especially AI, to help detect fraudulent financial activity, either externally or internally.
Many old-line banks and financial institutions continue to rely on digital transformation to help them maintain market relevance against more virtual competitors. If you've noticed your bank touting its mobile app, virtual advisors, digital products and digital payment services, you're seeing the end result of one or more digital transformation efforts.
Like most functions, finance is also benefiting from visualization tools delivered through web-based dashboards, predictive analytics that can spot trends in real time, and technologies designed to support an increasingly distributed workforce while ensuring a high level of security.
Digital Transformation in Manufacturing
Like other functions, digital transformation in manufacturing involves the incorporation of digital technology such as blockchain into processes which may previously have been driven by analog or manual efforts. The goal of transforming these legacy systems and processes is typically to improve output (quantity or quality or both), reduce errors or waste, improve operational efficiency and reduce machine downtime through predictive analytics.
Many organizations use digital transformation to allow them to shift production more quickly in response to changing consumer demands and tastes, helping them keep pace with competitors, put new product designs into production, and automate repetitive production activities.
The industrial internet of things (IIoT) is a major component of many manufacturing transformations, with sensors embedded directly into manufacturing equipment that give the organization real-time visibility into every detail of the production process. If a machine's operating temperature begins to rise or finished product quality falls slightly out of tolerance, the machine can be shut down immediately before significant waste or damage has occurred.
Common Benefits of Digital Transformation
A multitude of benefits are available for those who complete digital transformation initiatives. These are just a few.
Enhanced efficiency and productivity: Many digital transformation endeavors are undertaken with a specific goal to optimize efficiency in areas that include manufacturing operations, IT management and sales, among others. Turning archaic, analog processes into digital ones often generates substantial productivity benefits.
Lower costs: Migration from the data center to the cloud can generate substantial savings for many enterprises, freeing them from exorbitant capital expenditures and hardware upgrade expenses. Manufacturing transformations often result in cost savings due to better finished product quality and a lower incidence of machine downtime.
Improved competitiveness: The ability to leverage data more completely and competently gives organizations the power to compete on the digital stage. This agility can lead to the rapid development of new products and upgrades to existing ones in response to consumer demands or market pressures.
Better relationships: Digital transformation can improve an organization's understanding of its customers and/or its employees, helping to tailor products and programs that will ultimately improve their happiness and satisfaction. Organizations that were able to quickly pivot to work-from-home arrangements during the Covid-19 pandemic saw the benefit of having transformational strategies.
Increased innovation: Digital transformation can drive new, innovative ways to provide products and services to customers that simply weren't possible before, all through a better customer experience.
Common Challenges with Digital Transformation
Digital transformation isn't always easy, and critics complain that the term has become so broad and all-encompassing that it has lost much of its meaning. For all of those involved with digital transformation, additional challenges remain, including:
Digital transformation projects can be endless: As we discussed earlier, digital transformation is often seen as a journey, not a destination, which can frustrate those expecting to reach a hard "finish line" for the initiative.
Change can be slow: Management often wants to see immediate — and substantial — results. That rarely — if ever — happens, as transformation can be a slow, evolutionary process.
IT and business needs can be hard to reconcile: Balancing IT's need for performance and security vs. the business need for ROI and usability of the solution can be difficult in many transformation projects.
Leadership must be fully on board: More than any other business initiative, digital transformation requires full commitment from leadership in order to be successful. The amount of change involved is typically too great to complete without strong leadership driving the ship.
Up-front costs can be significant: While not every digital transformation project is costly, many are. While the ultimate payoff may well be worthwhile, you can quickly see how expensive these projects can become.
Lack of available talent: Pivoting to a new operating model or a next-generation technology requires skilled professionals who may not be present in the organization — and can be difficult to find.
There's no guarantee of success: Boston Consulting Group estimated that 70 percent of digital transformation efforts fail due to the complexity of these endeavors and the short-term pressure involved with getting results. The biggest issue, per BCG, is people, not technology: Ingrained organizational behavior is incredibly hard to change.
Digital Transformation Strategy
Ready to launch a digital transformation program? Here are some tips to get started on the right foot.
Understand strategic goals before you consider technology components: As with any enterprise initiative, the needs of the business should be fully considered and understood before technology ever enters the picture, so first understand first understand the business problem that needs to be solved, and get an executive such as your CIO to sponsor that initiative and guide change management. From there, transformational solutions can be explored.
Ensure management is ready to lead: No transformation initiative will succeed as a skunkworks project running under the radar. Digital transformation is a bold, aggressive business strategy that needs to be visible, well-supported and well-funded if you want those new business models to gain traction and succeed.
Work to understand the needs of the customer: Whether the transformation process is targeted internally or externally, it's important to understand what those customers really want out of it. Too many digital transformation initiatives begin with assumptions about what the customer wants, only to later be revealed that the customer actually had completely different needs.
Obtain necessary skills: Many digital transformation projects ultimately revolve around next-generation technologies like machine learning and industrial sensors that may be completely foreign to your organization. Training and/or hiring for needed skills will probably be in order.
In addition, here are some things to keep in mind as your digital transformation process continues:
Remember that employees are likely to be nervous about losing their jobs (or replaced by some form of technology). Go out of your way to assuage these fears early on, using the process to create new opportunities for employees to deliver results through value-added tasks.
Develop a detailed roadmap for your transformation and work to stay on schedule. Projects that fall behind run the risk of becoming irrelevant before they are completed.
Look for quick wins to build momentum. Digital transformation initiatives are often filled with low-hanging fruit. Take advantage of them at every possible turn. Also, once you've completed a successful digital transformation project, make sure you leverage that win for future projects.
Do nothing without good data. High-quality data is at the core of nearly every digital transformation project. If you start with untrustworthy or incomplete data, you can expect a poor end result.
The Future of Digital Transformation
We now have two feet solidly in the digital age. IDC projects a growth rate of 15.5 percent annually for investment in digital transformation through 2023 – and 1.4 percent annual shrinkage of investment in non-digital transformation IT solutions over that time frame. The future increasingly appears to be one in which technology projects are undertaken only if they can meaningfully transform operations and provide value to the business; IT projects which merely sustain the status quo are likely to be deprecated as time goes on.
---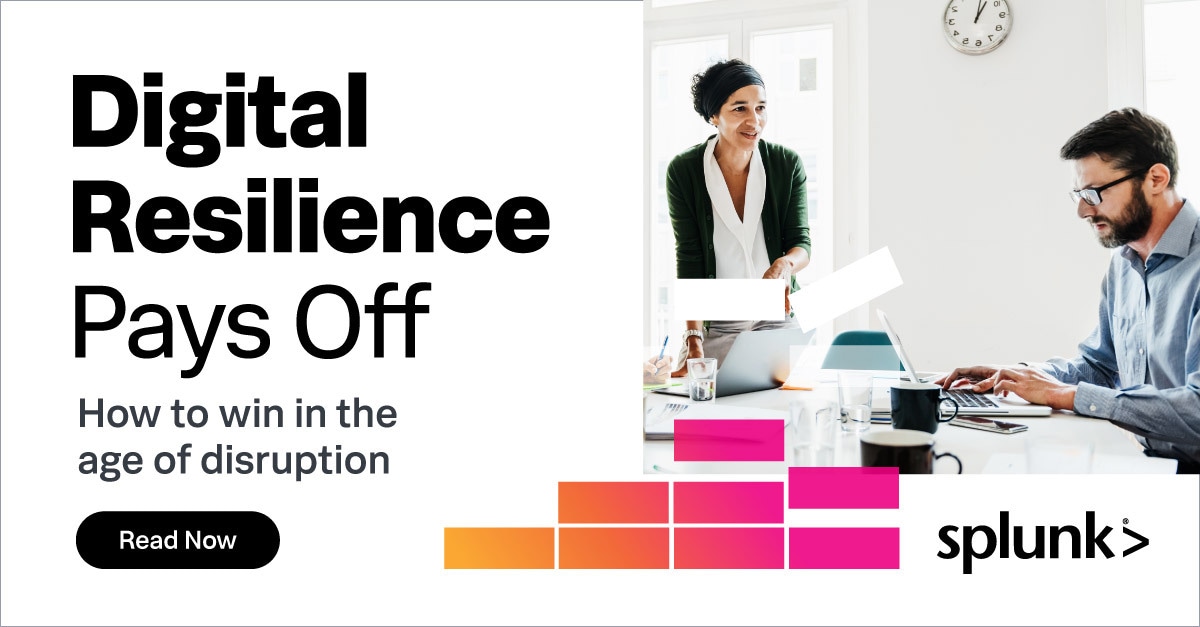 ---
The Bottom Line: Digital transformation is about transforming your organization
In the rush to adopt new technologies such as AI, IIoT and RPA, it can be easy to lose sight of the ultimate goal of these tools: To improve the bottom line of the business, make it more competitive, or focus on user experience to delight customers and employees — not simply about digital disruption. When embarking on any transformation project, think primarily about what you want to transform and why. Only after that has been satisfactorily answered should you consider how it will be done.
What is Splunk?
This posting does not necessarily represent Splunk's position, strategies or opinion.