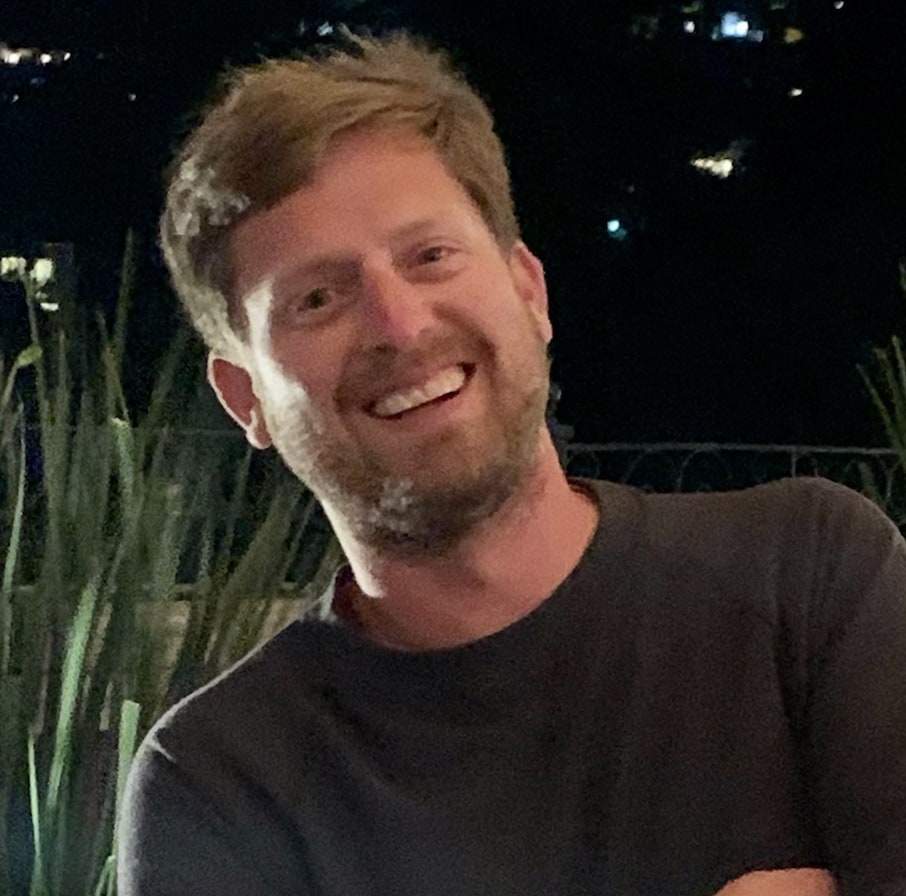 By Stephen Watts July 20, 2022
Whether you are new to Web3 & Blockchain technology or are a veteran, podcasts are one of the best ways to get up to speed and stay on top of the latest ideas and trends in this innovative space. There are dozens or hundreds of podcasts and podcasts episodes to choose from on the topic – which can be somewhat overwhelming! With that in mind, we've compiled a list of the very best podcast series and episodes around Blockchain & the Web3 revolution to help you decide how to spend your time listening.
In addition to learning from these podcasts, you can continue doing your own research by participating in a community event. Be sure to check out our guide to the top Blockchain & Web3 conferences.

There are too many high quality podcasts to try to rank them, therefore this list is in no particular order. If you have a podcast you'd like included on this list, be sure to send the author an email at swatts@splunk.com with details on the podcast and why it should be included on our list.
(Want more podcasts? Check out these must-listen cybersecurity pods.)


This post last udpated: 1/10/2023
Web3 & Blockchain Podcasts
Validated is a new weekly podcast hosted by Austin Federa (the Solana Foundation's head of communications) that tackles big questions from the world of the decentralized web, sharing perspectives and expertise from some of the world's leading experts. Perfect for both full-time web3 professionals and technology enthusiasts who are just beginning their "crypto journey" alike, Validated will address trending news of the day, as well as big-picture research and ideas about web3.
Listen to the Introducing Validated (Trailer) for a quick intro to this new podcast:

Blockchain Pro isn't just about innovation, but focuses instead on the humans building our shared decentralized future. This podcast is hosted by Adriana Belotti who has been deeply involved with the cryptocurrency community for the past decade. Adriana has served as Vice President of Blockchain Australia and is an organizer of Australia's largest crypto events. Unlike some podcasts on this list, the Blockchain Pro Podcast is audio-only.
In this episode from the series, Adriana speaks with Mark Staples who is the CTO for the Digital Finance CRC. Mark is also co-author of the book Architecture for Blockchain Applications. In this episode, Mark discusses his unique perspective on how Blockchain will "make our lives better".
What Bitcoin Did, hosted by Peter McCormack, focuses on topics related to the world's largest cryptocurrency. This podcast features incredible guests including Michael Saylor, Eric Weinstein, and President of El Salvador Nayib Bukele.
What Bitcoin Did is one of the best resources available to learn about the history and future of Bitcoin.
In this wide-ranging episode, Peter interviews former Ethereum Core Developer Lane Rettig about Web3 initiatives, the Terra/Luna crash, and Bitcoin's future.
No list of top podcasts would be complete without including a diversity of opinions on the subject matter. The Crypto Critics' Corner podcast, hosted by Cas Piancey and Bennett Tomlin, is perhaps the best podcast from a Web3 skeptic's perspective. Cas and Bennett take a balanced approach to the subject matter and feature big name guests like Mark Cuban, Ben McKenzie, Molly White, and Nicholas Weaver.
In addition to audio, this podcast also includes video and the conversations are posted to YouTube. Here's one of my favorite episodes, an interview with Hedge Fund manager Jim Chanos.
Hosted by Jeremy Allaire, co-founder chairman and CEO of Circle, is a podcast and video series focused on the DeFi and the future of digital money. The Money Movement features interviews with some of the most respected names in the Web3 movement including Sam Bankman-Fried, Jason Calacanis and Balaji Srinivasan among others.
In this episode from the series, featuring Michael Sonnenshein from Grayscale Investments, the group discusses Grayscale's study on how to value Bitcoin and the possibility of the coin hitting $100k.
This is the official podcast of Blockchain.com and features conversations hosted by Dr. Garrick Hileman, Head of Research at Blockchain.com. This podcast features interviews with experts like Lewis Tuff, VP of Engineering at Blockchain.com and Mike Cagney, CEO and Co-Founder of financial services company Figure.
In this episode, Dr Hileman covers the key differences between Web1, Web2, and Web3 and an overall introduction to Web3 technology.
The Web3 Academy podcast series is perhaps the newest one on our list, with the first episode from February 2022 but is growing quickly. The show has more than 50 episodes on Apple Podcasts (as well as Spotify and YouTube). This podcast covers some of the biggest Web3 issues of the day along with spotlights episodes on the builders of the new digital ecosystem. The Web3 Deep Dive series of episodes help to explain how to implement Web3 best practices into your business.
Check out this, the first episode of Web3 Academy, for an overview of the show.
Created by the Centre for Finance, Technology and Entrepreneurship (CFTE), the Fintech and Web3 Founders podcast series features founders and CEOs of fast-growing Fintech and Blockchain companies such as Binance, Art DAOs, and Metabloq. The series has episodes covering topics such as cryptocurrencies, NFTs and Metaverse, and Fintech entrepreneurship. This podcast is available on YouTube, Apple Podcasts, and Spotify. CFTE also has courses, blog posts, and newsletters to help you understand the Fintech ecosystem.
In this episode, hosts Ronit Ghose and Gaurav Dhar, interview Kristel Bechara, an NFT artist from the Middle East about building an NFT community and how the NFT ecosystem eliminates many of the traditional art barriers and gatekeepers.

Wrapping Up
With so many great resources on the web, its hard to know where to spend your time and attention. Podcasts can be a great format for absorbing critical information while walking the dog, doing dishes, or commuting to work. With Web3 & Blockchain revolutionizing finance, business, art, and practically all aspects of our digital lives its important to stay up to date with the latest thinking by the experts featured on these podcasts.
Have another podcast you'd like to see feature on this list? Let me know about it by emailing swatts@splunk.com.
What is Splunk?
This posting does not necessarily represent Splunk's position, strategies or opinion.