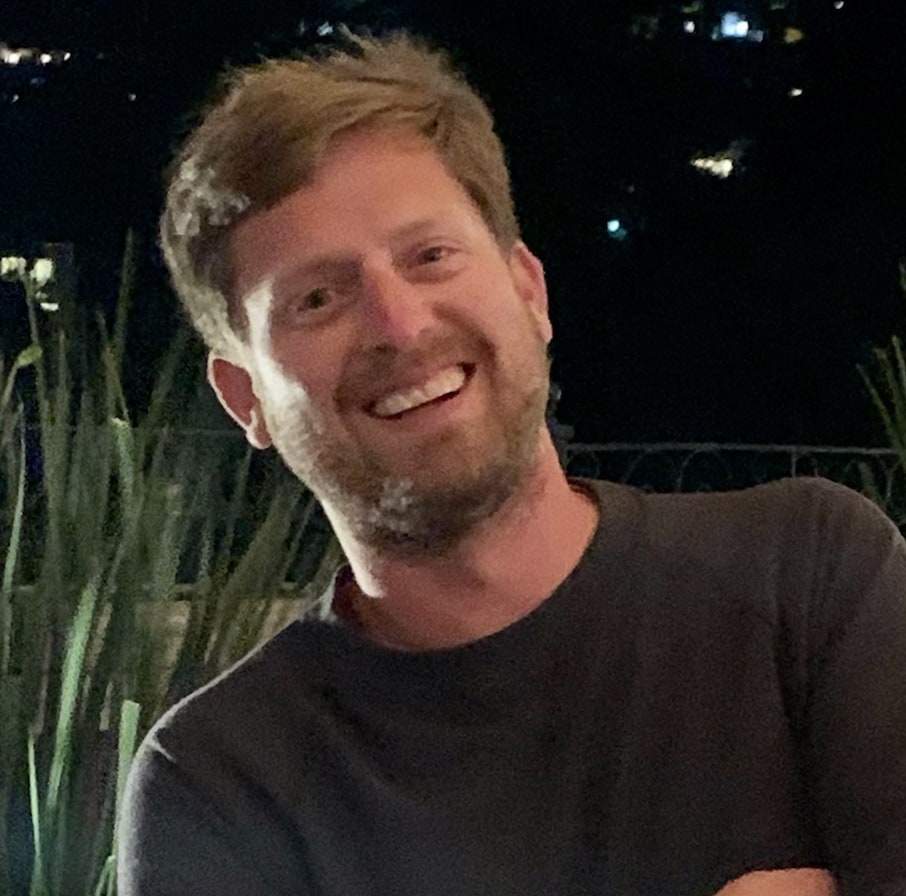 By Stephen Watts October 20, 2023
Blockchain and cryptocurrency are ushering in a transformation of the financial landscape, the internet, and the operational dynamics of companies worldwide. To remain well-informed about the latest developments in the realms of cryptocurrency and blockchain, and to actively participate in the vibrant community driving this cutting-edge technological wave, it is highly advisable to partake in both physical and virtual conferences. These gatherings offer invaluable opportunities to gain insights from industry leaders and connect with fellow innovators shaping this domain. While "DYOR" (Do Your Own Research) is a commonly used phrase in this field, relying solely on Google, Twitter, and Discord for research might fall short. Enhance your understanding by attending conferences!
---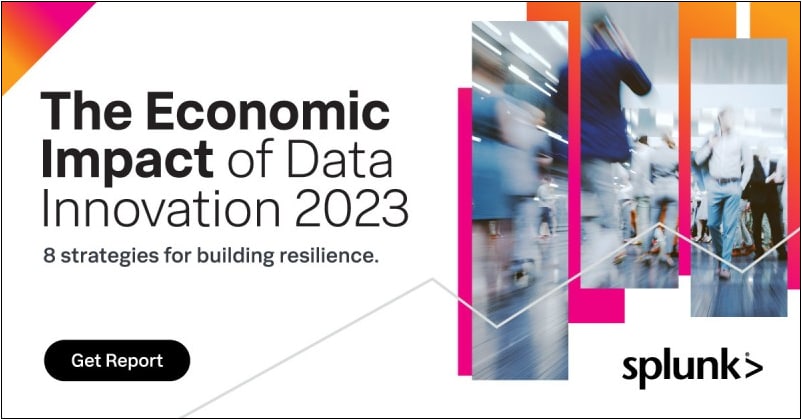 ---
Across the globe, numerous conferences and events take place annually, where experts from diverse corners share the most up-to-date trends, strategies, and best practices concerning blockchain technology. Whether you seek a small local meetup or a massive international summit, we have curated a comprehensive 2024 guide to Blockchain and Web3 conferences. This guide is guaranteed to help you discover the ideal event for your interests and needs.
(Want to read more about Blockchain? Check out Splunk for Blockchain and the top Blockchain podcasts.)
If you have a Blockchain or Crypto Conference or Event that you'd like to see included in our list, please send an email to swatts@splunk.com with details including the conference website URL, conference name, dates of the event, and location details.
For more information on conferences to attend, be sure to check out our series of posts covering:
Without further ado, here is the complete guide to 2024 Blockchain & Crypto Conferences and events.
Top Blockchain Conferences & Events
Date: October 24, 2023
Location: Washington DC
Cost: Starting at $1,500
State of Crypto: Policy and Regulation is a one-day event focused on to establishing industry standards, fostering alignment on immediate and long-term goals, and engaging in focused discussions with top legal experts and influential decision makers from Washington D.C. This gathering presents an unparalleled occasion to assess, analyze, and actively shape regulatory frameworks for the cryptocurrency industry, aiming to promote a dynamic, secure, and thriving future for the digital economy.
Date: October 24-26, 2023
Location: Barcelona
Cost: Starting at 449€
The 9th edition of the European Blockchain Convention, hosted in Barcelona, is expected to attract more than 5k attendees, 300 speakers, and 200 sponsors and exhibitors. This large event, billed as the most influential Blockchain event in Europe, will cover all aspects of the Web3 ecosystem. Experience an unforgettable event featuring 3 stages, a buzzing exhibition area, startup competitions, parties, and more.
Date: November 7-10, 2023
Location: Lisbon, Portugal
Cost: $99
Join 5,000+ delegates as we explore the power and possibilities of an open web. Get inspired by talks from renowned authors, economists, artists, politicians, developers, entrepreneurs, and more. Explore the Blockchain Operating System (BOS), try it for yourself, and find out why it's the driving force behind an open web. Hack the days and nights away for a chance to build on the BOS and win $180k+.
Date: November 30 - December 01, 2023
Location: Virtual
Cost: $49
The Dev3 Virtual Conference will feature more than 50 speakers and 100 exhibitors. Dev3 will also feature a Blockchain Virtual Hackathon, in which thousands of developers will be invited to build blockchain apps, with the option to win sponsor rewards.
Date: January 24-26
Location: Miami, Florida
Cost: TBD
From the creators of the longest-running and most well-attended conference in the Web3 ecosystem, The North American Bitcoin Conference, comes the 11th annual Quantum Miami conference. Quantum Miami promises to bolster your knowledge, rolodex, and wallet with presentations from the world's most brilliant investors and blockchain pioneers.
Date: February 23- March 3
Location: Devner, CO
Cost: Free (membership required)
ETHDenver is the largest Web3 #BUIDLathon in the world (fka hackathon) for Ethereum and other blockchain protocol enthusiasts, designers and developers. Blockchain companies from around the world will host events in an open source format, inviting all to attend. Then moving into main event weekend, venues come to life featuring talks and workshops by top blockchain influencers and experts, BUIDLathon space to collaborate on projects, art installations, live music, networking events, food, drinks, and more.
Date: March 20-22
Location: Washington D.C.
Cost: Starting at $55.99
The International Women of Blockchain (IWB) conference is an exciting and inclusive DEI tech hybrid event focused on honoring and empowering women in Blockchain and AI ecosystem during Women's History Month. IWB2024 is the 4th annual conference taking virtually in-person- Washington, DC, March 20-22nd. The conference will spotlight global women blockchain enthusiasts, AI and metaverse leaders while raising awareness and spearheading adoption. IWB spun out of the frustration of lack of female led conference speakers focusing on hard hitting blockchain topics that impact our lives. Since 2021 IWB has been featuring pioneers who are challenging the status quo and lending their hard work and dedication to building a diverse ecosystem.
Date: March 20-22
Location: Hong Kong
Cost: Starting at $99
At WOW Summit Hong Kong you can meet industry leaders, government officials, funds and VCs, NFT and digital artists, entrepreneurs, and multinational corporates for important discussions, networking, business, and fun!
Date: April 8-12
Location: Paris, France
Cost: Starting at €1699
One of the most influential global events in the blockchain industry, Paris Blockchain Week brings together more than 10k individuals to share, learn, and build together. This event has sold-out in past years, so be sure to register soon to not miss your chance.
Date: April 9-14
Location: Rio de Janeiro, Brasil
Cost: TBD
Ethereum Rio is a community-run conference for creators, builders, and thinkers in Rio de Janeiro. Ethereum Rio's objective is to become a platform for thought leaders in blockchain ethereum innovation to speak and participate on panels.
Date: April 15-16
Location: Dubai
Cost: Starting at $129
Dubai awaits the global crypto community for the 12th edition of the legendary Blockchain Life Forum, which takes place on April 15-16. This highly anticipated event attracts over 8000 attendees from 120 countries, making it the perfect meeting point for anyone interested in web3, cryptocurrencies, and mining. As one of the most prestigious events of its kind, Blockchain Life 2024 will host industry players, government officials, heads of funds, investors, promising startups, and, of course, world Crypto Whales.
Date: May 15
Location: Dubai
Cost: Starting at $199
The Chamber of Digital Commerce is excited to host the DC Blockchain Summit 2024 bringing together lawmakers, regulators, and industry leaders to discuss the most pressing policy issues facing the blockchain and digital asset space. The 2024 Summit, with the theme "Shaping the Future," will offer exclusive programming, engaging speakers, and thought-provoking conversations that will have a significant impact on the future of the industry. The Summit promises to bring much-needed education, awareness, and attention to the critical issues that will define the future success of blockchain technology.
Date: May 27-30
Location: Nashville
Cost: Starting at €59
Blocksplit stands as the foremost Web3 Conference nestled in the Mediterranean's heart. Here, you can connect with a diverse array of web3 startups, developers, researchers, investors, designers, and a global community, coming together from every corner of the world.
Date: May 29-31
Location: Hamburg, Germany
Cost: TBD
Europe's leading blockchain conference, Blockchance features more than 250 speakers and 200 exhibitors with past speakers including CZ and Michael Saylor.
Date: Spring (dates TBD)
Location: Lisbon, Portugal
Cost: TBD
NFC is an experimental Web3 event that brings the global NFT community together. Past events have had more than 2500 attendees, 4 content tracks, and more than a hundred talks and panels. The 2023 version of the conference featured unique events including Immersive Blind Talks (undoxed artists and collectors) and X-ibit Photography (showcasing the best of NFT photography).
Date: June 2024
Location: Paris
Cost: Starting at €790
The Proof of Talk Summit aims to facilitate not just conversations but meaningful exchanges that resonate with the forward-thinking ethos of the community. The summit is dedicated to delivering an unparalleled networking experience, predominantly catering to investors but also open to anyone keen on engaging with leaders and gaining cutting-edge insights into the Web3 sphere.
Date: July 8-11
Location: Paris
Cost: TBD
EthCC is often the largest annual Ethereum conference based in Europe, focused on technology and community. With multiple days of learning sessions and hundreds of speakers, visitors will get the latest information on building within the Ethereum ecosystem. This conference is presented by a non-profit organization (Ethereum France) which focuses on budget transparency and sharing knowledge about Blockchain and Ethereum in all French-speaking nations.
Date: July 25-27
Location: Nashville
Cost: Starting at $349
In the past few years, The Bitcoin Conference has evolved into the premier global gathering for bitcoin enthusiasts. With a track record of making groundbreaking announcements, earning international media attention, and hosting numerous insightful talks by prominent thinkers and industry pioneers, the conference will sustain it's mission of advancing worldwide hyperbitcoinization. Be part of this extraordinary experience alongside thousands of fellow attendees, seizing numerous chances to acquire knowledge, interact, and establish connections during three full days dedicated to the essence of Bitcoin.
---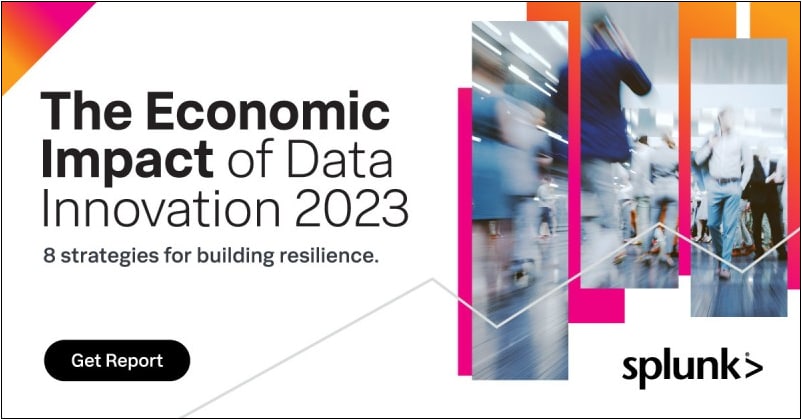 ---
Wrapping Up
Whether you choose to attend an in-person or virtual Blockchain event in 2024, there are many options to choose from to learn the latest best practices and frameworks.
If you know of another great Web3 or Crypto conference we should add to the list, don't hesitate to send a suggestion to the author of this post at swatts@splunk.com with details including the conference website URL, conference name, dates of the event, and location details.
What is Splunk?
This posting does not necessarily represent Splunk's position, strategies or opinion.