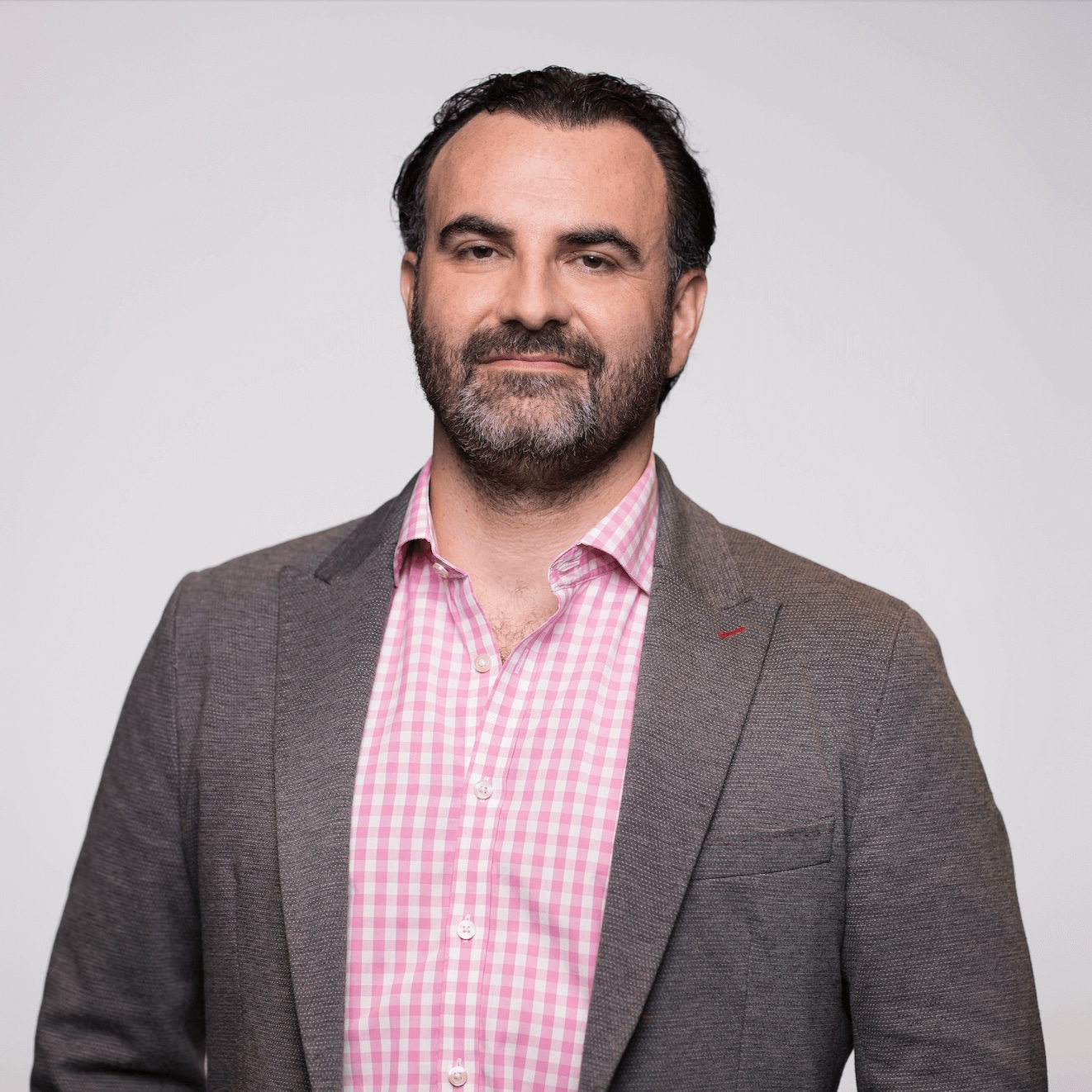 By Mark Woods February 07, 2023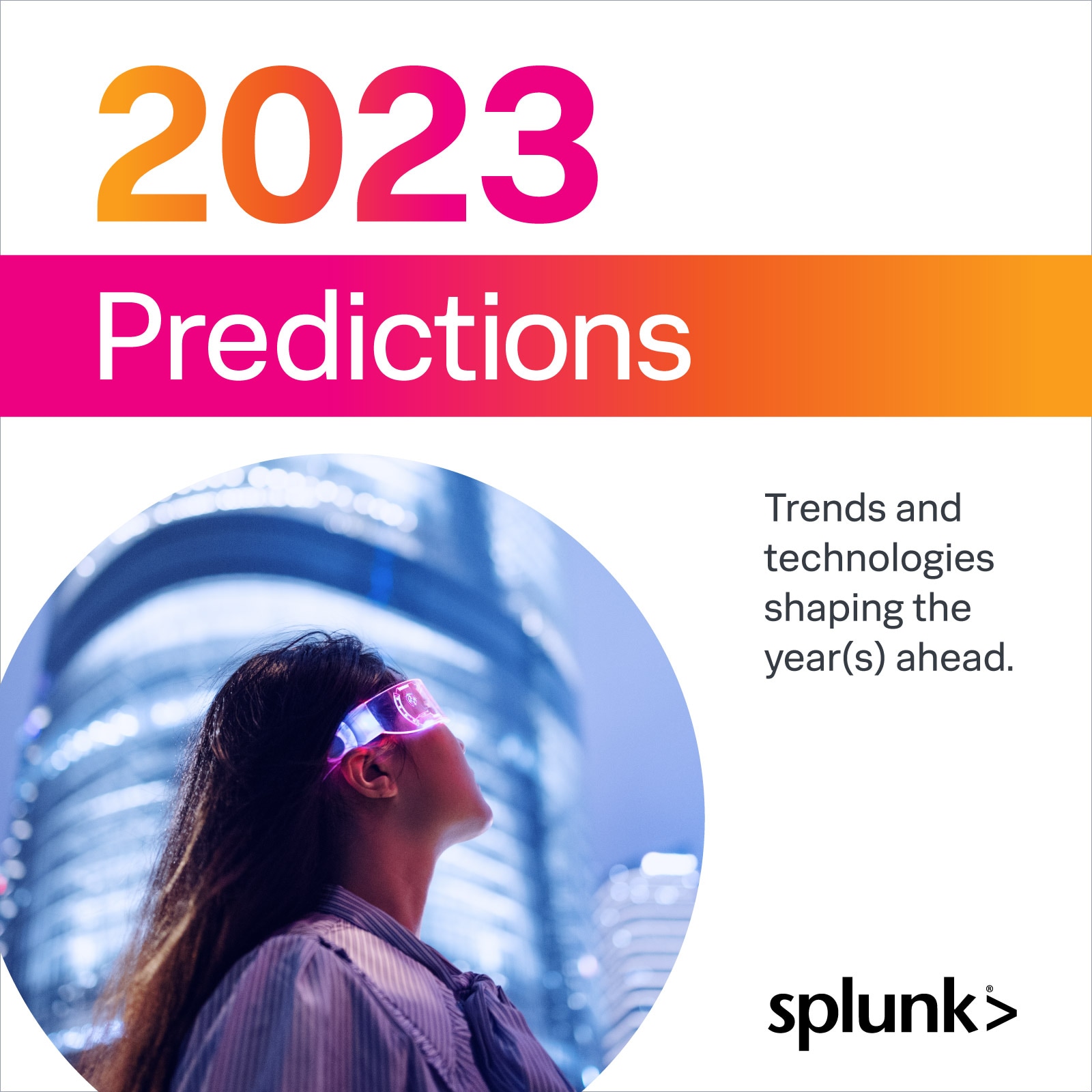 Yes, it's that time of year again. As the New Year's resolutions fade and the planning cycles kick-in, technical leaders in various organisations are often asked to get out the crystal ball to inspire our teams or steer an excited Board.
To provide some help, and hopefully useful inspiration, each week I'll be introducing a few of the EMEA Strategic Advisory team who will be sharing some of their thoughts and insights - bringing some trends from abstract to concrete and separating the hype from the helpful.
Perfect for when your boss turns around to you and says, "So, what are we going to do about [insert buzzword here] ?"
To kick us off, my team have broken down their picks of the trends from the Security and the Observability & ITOps reports in the Splunk Predictions 2023 suite, provided some predictions for AI and Automation and I've taken a broader look at some technical leadership differentiation opportunities in the coming year.
Over the next four weeks, we'll be taking a deep-dive into four separate industries: manufacturing, retail, public sector, and financial services. To explain why this industry-specific view is so important, Mike Plimsoll has outlined his thoughts on trust and what this means for organisations.
In manufacturing, Ewald Munz dived into the trends for 2023: OT security, sustainability and AI. Intensifying the message, Kirsty Paine wrote about prioritisation in sustainability and security parallels: "don't boil the ocean".
In retail, Gaurav Gupta told us what retailers need to be thinking about for 2023, including frictionless ecommerce and his take on the metaverse. Greg Ainslie-Malik came back to tell us what "the rise of the machines" can do (and can't do) for retailers in 2023.
In the public sector, Sean Price dives into the impact of digitalisation on government services (or lack of) and driving quality. Shaun Cooney focuses on the challenge of cloud migration, why it is especially hard for the public sector and the role of digital sovereignty.
This week, in the Financial Services Industry (FSI), Charles Adriaenssens looks at the improvements to customer experience that can be realised by operational resilience. I'm also back with a look at how trust, understanding and love will help you with your technology strategy this year.
Security
Security Predictions - the highlights for 2023
It's rare to find anyone who willingly self-describes as a mathematician but can still implement solutions in the real world. Teaching teenagers turned out to be surprisingly helpful preparation for Kirsty's career at the UK NCSC, where she represented the UK government at international technical fora as a cryptography and standards expert. Kirsty's role creating world-class security solutions and standards and representing Government around the globe has ensured she's top of her game for her role as a Strategic Advisor at Splunk, and to provide insightful and fascinating insights into the Splunk Security Predictions 2023.
In her Blog, Kirsty delves into the following areas - explaining why each one is important and what to actually do about it:
Security and IT convergence
People: impersonation, talent and hybrid working
Supply chain & SBOMs
Extortion beyond ransomware
A honest take on some hype
Observability & ITOps
A Snapshot of our IT Ops Predictions for 2023
Engineers are a special crew, especially those who choose to work for the government. Owning and developing products, services and systems that span legacy interoperability challenges and complex security environments takes a certain fortitude… The British way of saying, "that's really hard". Add a dollop of leading modern transformation programmes, and you have Shaun. Shaun's experience as a technical leader in IT Operations and Product & Technology prepared him well for his Strategic Advisor role at Splunk, and to provide some interesting insights into our IT & observability predictions report.
In his Blog, Shaun delves into the following areas - explaining why each one is important and what to actually do about it:
Digital transformation and the role of observability
Data and tool convergence
Leaders in digital organisations
Recruitment and skills
AI and Automation

Predictions: AI and Automation
A cynical academic who is able to deliver practical solutions to hard data problems, Greg has substantial experience shaping ML systems and supporting architectures, including within the Splunk product suite. Greg's ability to blend designing, optimising, breaking and reimagining data products makes him an ideal addition to the team as a Strategic Advisor at Splunk, and to provide some insight and pointed views into what's to come.
In his blog Predictions: AI and Automation, Greg delves into the following areas - explaining why each one is important and what to actually do about it:
People and the rise of data champions
Bridging the operational gap
Impact vs novelty
Oversight and tighter regulation
A honest take on some hype
Predictions: Future Executive
Leadership differentiation opportunities in 2023
I've shared a few of my ideas on leadership opportunities in the year ahead to stimulate some thoughts and hopefully help to prioritise some of your own unique approaches. Joining Splunk as a recovering CTO, I've had an eclectic career that I'm old enough now to pass off as a portfolio (see if you can place the acronym: ASM, CFD, ATV(P), PIC, CVR(T), ZAB, API, OTT, LDA). I like to draw on my experience creating, building and breaking (often self-built) technology, systems and teams to form frameworks and models to help shape technical strategy In my blog, I focus on how leaders in 2023 might:
combine functional expertise
prioritise robust data foundations
understand & control analytics models
focus on the right technical delivery 'core'
Still to come…
During the series, we'll be looking at the impacts of longer-term trends as well as sharing some industry and technology specific insights.
Next week, we'll be taking a look at our predictions on the CFOs role in resilience with James Peckham, who leads our value advisory team in EMEA. Alongside him, James Hanlon will be outlining some real life approaches to cyber resilience to help you figure out if you are a good or a great boxer.
And for those of you that would rather watch a discussion at 1.5x speed than read through some blogs, you can check out my discussion with Kirsty and Shaun during our webinar: Predictions - what technical leaders should expect in 2023.

Until next time…