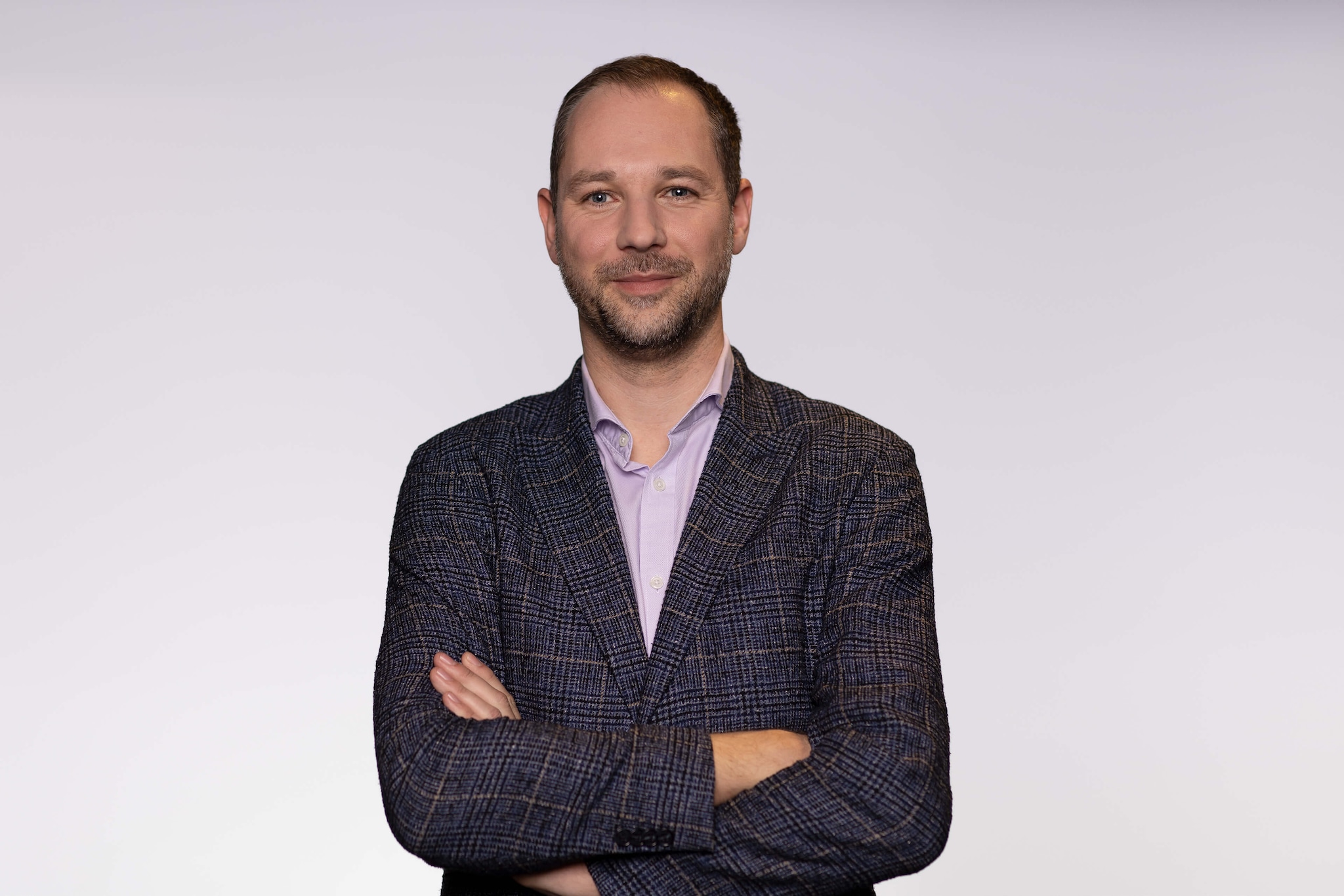 By Shaun Cooney February 07, 2023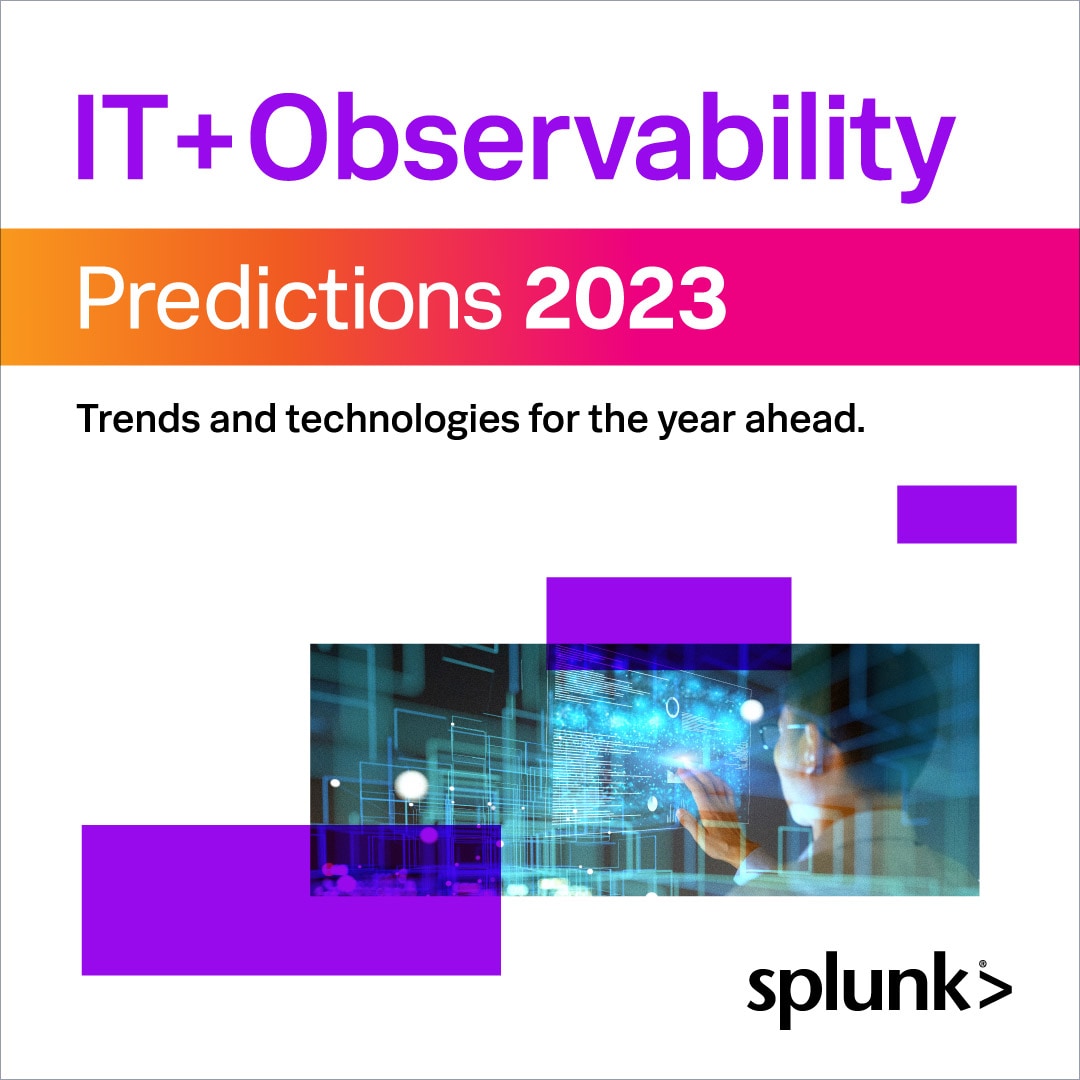 Today executives and customers expect IT and digital services to be available and performant at all times; compromised availability or performance is no longer tolerable. Think about it; when was the last time a digital service was unavailable and it didn't make the news or social media? When was the last time you visited a website that was unavailable and you waited for the outage to be over, rather than finding an alternative in the moment? The reputation of organisations is more directly impacted by the quality of their digital services than ever before.
In our Splunk ITOps Predictions 2023 report, we discuss eight predictions. In this blog, I'll delve into the four that I believe will be most impactful for IT in 2023:
Digital Transformation & the Role of Observability
During 2023, we predict that more organisations will slim down their digital transformation programmes in favour of smaller, measurable, end-user-focused improvements, often owned by business units, with a focus on digital service observability. This doesn't mean that digital transformation is over; quite the opposite. It's a recognition that the outcomes of a digital transformation programme are important and prolonged, so it requires a business-as-usual delivery approach, embedded into the business with additional funding and governance.
The phrase 'digital transformation' was first coined in 2011, but the concepts behind it were first seen in the nineties. These big transformative programmes had their place at the start of the digital age - a useful term for a broad set of modernisation efforts that were expected to deliver a variety of significant payoffs: reducing costs, streamlining software development, reducing time to market, improving product innovation and service delivery, improving forecasting and other strategic outcomes.
COVID-19 accelerated the need for many of these outcomes. Today digital transformation has evolved to provide faster and more focused change mostly concentrating on providing a highly available, stable and seamless digital experience for customers. Practically, this means ensuring that important digital services are preemptively monitored, measured and improved - otherwise known as observability, or 'O11y' to use the industry lexicon. Rather than determining the performance of a digital service by measuring all internal components, which requires upfront knowledge and can be costly and timely, organisations are investing in measuring the customer's real or inferred experience and surmising the state of the system's internal state based on its external outputs. This shift in perspective makes sense because ultimately it's the end user's experience that organisations want to improve. As systems have become more complex, observability allows us to prioritise what matters and ask 'why' questions of our observable systems based on how it performs over time, rather than having to determine what's important in advance.
In 2023, we predict organisations will move to a BAU delivery model for their digital transformation outcomes, with smaller, achievable targets linked directly to customer benefits. Some organisations will even disband their overarching digital transformation programmes in favour of a more distributed and democratised approach, whereas others will slim down their programmatic effort to provide governance, guidance and coordination functions.
When there's an IT issue, how quickly can you detect and respond?
So, what to do about it? First, ensure you have an understanding of your important services, then look at how you can measure your users' experience (rather than doing a full timely functional service decomposition up front). Ask yourself questions such as: "When there's an IT issue, how quickly can you detect and respond? How much improvement have your customers seen?" If your answer is anything other than 'we usually fix things before our users notice' then look at the outcomes of your digital transformation programme thus far and make changes to make future outcomes more tangible and measurable.
There's lots of guidance and real-world examples to draw on. Take a read and then look at the tooling available, from measuring the actual experience of your real users to using synthetic users to predict performance before users even spot it. Once you get good at this, you'll be able to predict how changes to individual components will impact production systems before they are even deployed, ultimately providing a great user experience.
Data and Tool Convergence
During 2023, we predict that more organisations will consolidate their data, tooling and people to improve the customer and employee experience.
In unstable economic times, weighing up technology costs and benefits becomes more critical. Data-driven organisations do better in almost every measurable way, so it's not surprising that we expect more organisations will realise the business potential of data to make decisions and make use of already-captured data to aid other outcomes. CIOs, CTOs and CDOs (often interchangeably) are using the move to the cloud to build data strategies to remove data silos before the cloud multiplies existing issues. Bringing together data (either physically or logically) and making it available for the business to use is key.
As an example, It's easy to understand the benefit of bringing together data in our security and IT operations teams. Traditionally these teams have been separated, one focusing on confidentiality and integrity and the other on availability and performance. But of course, customers and users don't consider this divide, and there's a large overlap of data from networks, applications and endpoints that's used to determine the security and performance of our digital systems. Progressive organisations are finding ways to optimise their data and tooling to accelerate the time to resolution for any kind of incident. We've also seen many organisations build 'Business Resilience Centres' where experts from various disciplines, including IT and security, work together to resolve organisational disruptions, regardless of cause. This often means bringing data together, opening up existing data sets to new business units, and investing in data catalogues and API-driven architectures, regardless of where it's hosted, on-prem, in the cloud or as-a-service.
Leading organisations have also recognised that bringing datasets together enables them to consolidate their tooling to reduce licensing costs, management overhead and training requirements. They still use a number of tools from multiple vendors, but there's much more integration to provide a seamless experience.
When there's an incident, who do you need to bring together to determine the cause, fix the issue and learn from it?
So, what to do about it? Be clear about what's important to your customers when they interact with your digital services. What data can be used to monitor and improve the experience? Where is it stored? When there's an incident, who do you need to bring together to determine the cause, fix the issue and learn from it? Refresh (or produce) your data strategy detailing principles of where data can be stored, how it should be exposed and how others can get access, especially if you're in the process or planning to migrate data to the cloud where the problem will be exacerbated. Invest in an API-driven architecture and data catalogues so that people across your organisation can discover and consume data.
Leaders in digital organisations
The CIO role emerged a few decades ago when companies had to make huge, long-term IT procurement decisions. But with advances in technology that enable near-instant access to new infrastructure services, the CIO has had to evolve, from "chief technical buyer" to "chief technical strategist", working closely with a different leadership style with other C-suite executives.
This year we predict the continued evolution of the CISO, CTO and CDO roles. We expect to see more CISOs reporting directly to CEOs alongside their CTO counterparts, and CIOs taking on less direct responsibilities. We don't predict the demise of the CIO just yet, but we do expect to see a change in the dynamic, responsibilities and reporting line at the top of many organisations.
Let's explore why roles are changing, starting with the CTO…
Many organisations have seen the real tangible benefits of DevOps, bringing together product development and operations. Empowering teams to support the products and services they create has driven better quality and supportability. Just like most people treat their own car more carefully than a hire car - because you not only drive it but are responsible for maintaining, cleaning and ultimately selling it. The CTO is now responsible for their own car. When teams build and support their digital services the learning cycle is reduced and the team have all of the tools, authority and data to make improvements. As engineering and operations teams have merged, in many organisations, the CTO has assumed some of the CIO's responsibilities to account for their focus on both development and operations.
As organisations continue to improve the customer experience over functional disruption (no matter the cause), the role of the CISO is also changing. They are typically taking greater responsibility for resilience in general, including not only cyber security but also performance, availability, compliance, privacy and organisational risk - many of which were previously the responsibility of the CIO. Maybe a new title is needed but unfortunately the acronyms for Chief Incident Officer and Chief Resilience Officer are already used by other C-suite roles. Other roles such as the Chief Data Officer have also eaten into the CIO's traditional responsibilities, including data processing, analytics and insights.
Throw away the rule book and work as a team to deliver your organisation's goals together, regardless of title.
So, what to do about it? Already we're seeing fewer job advertisements for Chief Information Officer (CIO) roles and a shift in language, from ownership and control to mentorship and influence. If you're a CIO, don't worry! Many organisations have already gone through this transition and there's still space and a real need for your skills and experience! In larger organisations, it may be time to consider other roles, such as the CDO and in smaller companies maybe the title doesn't matter, or maybe the CIO also encompasses the CISO role - just be sure to understand your overall responsibilities. If you're a CTO, CISO or CDO, work closely with your CIO to understand roles and responsibilities and importantly your own strengths, weaknesses and areas of interest. Use data to measure success and learn from mistakes. Throw away the rule book and work as a team to deliver your organisation's goals together, regardless of title. If you work for a CTO, CISO, CDO or CIO expect roles and responsibilities to be less clearly segmented and less consistent between organisations. Be flexible, support your leaders and always refer to your organisation's goals to do the right thing.
Recruitment & Skills
No matter what economic environment emerges over the coming years, the very tight labour market won't change for security and IT. We'll continue to face shortages of skilled, experienced professionals. As a result, companies have two choices; either keep plodding through the treacle, hoping that things will get better, that the right skilled workforce will emerge and want to work for them, or significantly shift the way they recruit, change the expectations for those staff and use technology to help bridge the short-term gap whilst growing a future long-term skilled workforce.
This year we predict that many more organisations will recognise the need and benefits of using a different approach and start hiring for curiosity, aptitude and passion instead of pre-existing skills. As Kirsty discussed in her security predictions blog, it's a sad fact that the content taught in the first year of many bachelor's degrees is out of date by the time students graduate, so instead of hiring for skills, hire based on the ability to learn quickly and adapt to new challenges.
Organisations building next-gen architectures and tooling such as observability to attract and retain a talented workforce
So, what to do about it? Consider the type of workforce you need today and tomorrow. Look at the skills you absolutely need from day one and look at how you'd teach the rest with a combination of traditional learning paths and on-the-job training. In some parts of the world where the labour crisis is exacerbated, we see organisations building next-gen architectures and tooling such as observability to attract and retain a talented workforce. Put in place more stringent processes around probationary periods to allow you to take more risks when hiring. Consider technologies and automation that can make you more efficient, reduce risk and retain talent.
I hope this blog has been useful to you and provides insights into what the next 12 months will likely bring in the world of IT. Good luck, and feel free to reach out to me or one of the team directly if you'd like to discuss further.