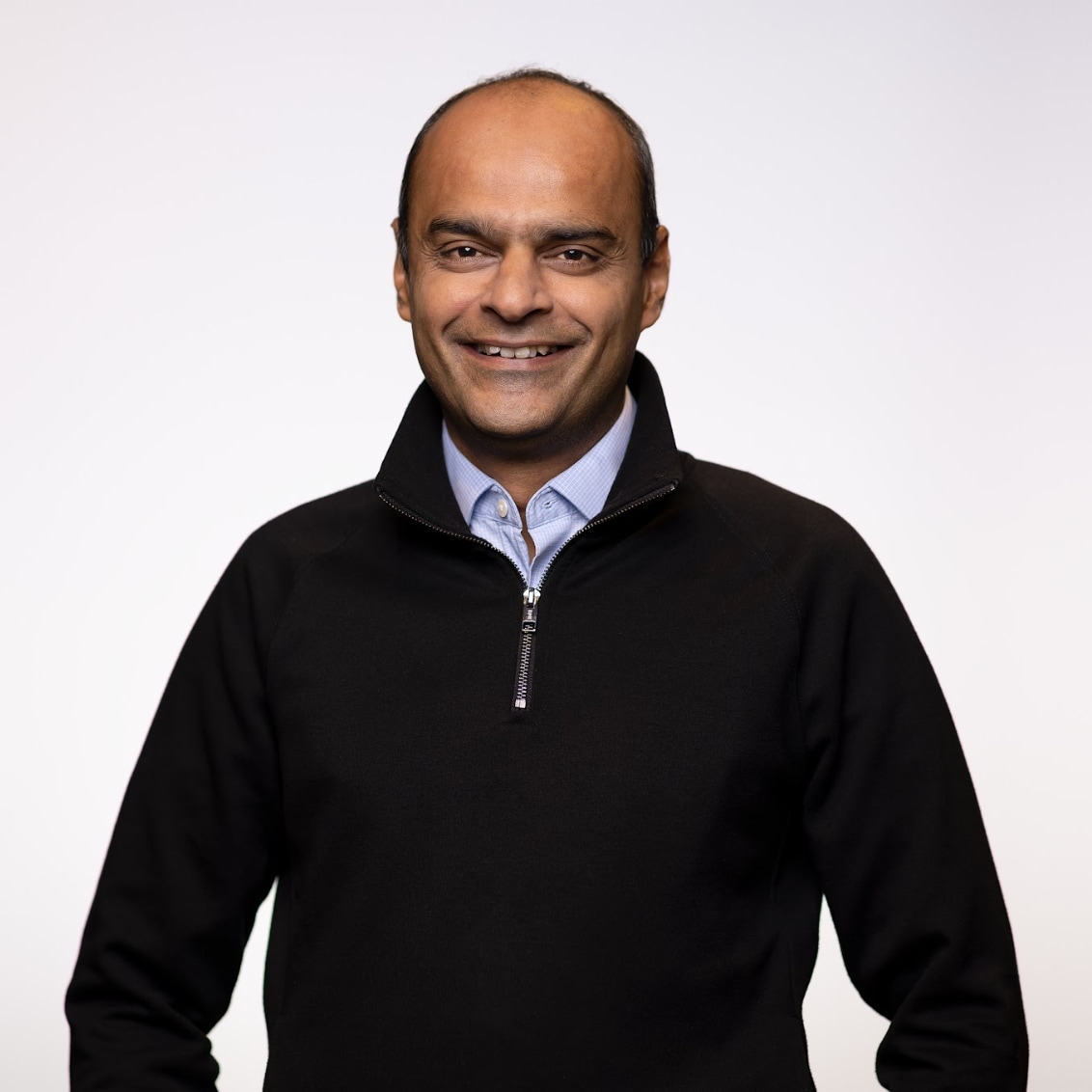 By Gaurav Gupta March 13, 2023
We live in an era of unprecedented and continuous disruption. The ongoing global logistics disruptions stemming from the COVID-19 pandemic continue to impact businesses and consumers, as well as the flow of consumer goods. Supply chain issues were a key challenge for many retailers throughout 2022 and these challenges are expected to persist in 2023. Now there is another challenge facing retailers: inflation. Currently running at highs not seen for over a generation in many major economies, inflation is pushing prices up and dragging consumer confidence down. Despite these headwinds, the retail industry continues to follow an upward growth trajectory. Let's have a closer look at some of the key drivers that will drive this growth for retailers in 2023:
Frictionless Commerce
Have you ever abandoned a purchase because the checkout process was too complicated or took too long? Shopping, whether in-person or online, must be convenient. Customers detest lengthy queues, complex online checkout procedures, or limited payment options.
Frictionless commerce aims to eliminate these issues and create a seamless shopping experience for customers. Personally, I love the idea of frictionless commerce - I don't have the patience to navigate convoluted checkout processes or to get an 'item out of stock' error message at checkout. Frictionless commerce enables customers to find what they need and make a purchase with just a few clicks, taps or even just walk out.
Some examples of frictionless commerce in action include one-click checkout, automatic subscription renewals, and mobile payment options like Apple or Google Wallet. By making it easy for customers to complete transactions quickly and securely, retailers can expect improved conversion rates, efficiency and boost in customer loyalty.
I predict that retailers will continue investing in technology to create a seamless, effortless, and personalised shopping experience that meets this evolving need of their customers. This includes everything from autonomous checkout to predictive ordering, flexible payment options, fast responsive digital interfaces and real-time personalised recommendations.
So, what to actually do?
Focus your efforts on monitoring, maintaining and improving digital experiences for your customers across all touch points including stores and supply chain.
Modern AI- and ML-based computer vision technology is becoming increasingly important in the retail industry, providing retailers with valuable insights into customer behaviour, automating key processes like checkout, inventory management, security, and loss prevention. Here are some key areas to focus in 2023:
Digital performance
Ensure that all your digital interfaces (website, mobile app, etc.) load quickly and are easy to navigate. Slow response times, broken links, or complex checkout flows can cause customers to abandon their purchase. Proactively monitor the performance and availability of your web application before problems affect your users.
Retailers are using automation to provide personalised marketing and recommendations to customers. By analysing customer data, retailers can use AI and ML algorithms to recommend products and services that are tailored to each individual customer. This not only increases the likelihood of a sale but also improves the customer experience.
Store Optimisation
In-store automation is becoming widespread and autonomous checkout solutions are projected to process nearly $400 billion in transactions by 2025, from just $2 billion in 2020. Computer vision technology is being used to automate the checkout process, eliminating the need for traditional point-of-sale systems.
In-store experiences can be enhanced by tracking customer behaviour, including foot traffic, dwell time, and purchase patterns. For years, ecommerce analytics have been utilised to scrutinise every click and interaction of your consumers, enabling you to optimise the digital experience for online shoppers. Every search keyword, clicks, and website interaction was meticulously tracked and analysed to identify behavioural patterns and gain valuable insights into customer preferences. This information is then utilised to enhance online interaction, which in turn drives better conversion. Computer vision technology allows you to do the same analysis in your physical stores. With this technology, you can collect granular data about your customer behaviour in-store, giving you insights into things like dwell time per aisle or category, abandonment journeys, customer journey patterns through the stores in real-time. By analysing this data, retailers can gain valuable insights into customer behaviour and preferences, allowing them to optimise store layouts, product placement, and marketing campaigns.This technology can also be used to create interactive displays that respond to customer movements, providing a more engaging and personalised experience.
Rise of the Machines

Retailers will continue to grapple with labour shortages, amidst heightened competition, inflationary pressures, and the demand for higher wages. These market forces have compelled retailers to rely on machines (robotics and artificial intelligence solutions) for automating their supply chain operations like warehouses, inventory and price management, store assistants, chatbots.
Supply Chain Optimisations
Automated warehouses and fulfilment centres have become increasingly common in the retail industry. These facilities use a combination of robotics and software to automate tasks such as picking, sorting, packing, and pallet moving. This allows retailers to process orders more quickly and efficiently, reducing lead times and improving the customer experience.
Automated inventory management systems to track inventory levels in real-time. This allows retailers to optimise restocking schedules, reduce stock outs or overstocking, thereby improving customer satisfaction and reducing waste.
RPA (Robotic Process Automation) based price optimization by automating tasks such as data collection and analysis. This allows retailers to quickly respond to changes in market demand and adjust their pricing accordingly.
Customer Service bots are also being used to handle customer service tasks such as order tracking, returns processing, and complaint resolution. By automating these tasks, retailers have been able to improve response times and reduce the workload on customer service representatives, allowing them to focus on more complex customer issues.
As robots and machines proliferate into the retail environment, there are growing concerns about security and privacy. For example, data collected by robots and machines may need to be protected from hacking, theft or misuse, and there may be concerns about the use of cameras or sensors in stores.
So, what to actually do?
Put in place mechanisms to protect machine data from unauthorised access, data breaches, and theft of sensitive information.
Data Security and Privacy Concerns
Retailers must ensure that they are complying with all relevant data privacy laws and regulations and have robust security protocols in place to protect their data from unauthorised access or hacking.
Another challenge with data in robots and machines in retail is the quality of the data itself. Retailers must ensure that the data they collect is accurate, complete, and reliable. This is particularly important in cases where decisions are made based on the data, such as product recommendations or inventory management. Poor quality data can lead to poor decision-making and have a negative impact on the customer experience.
Hype
Metaverse
The metaverse has been one the most hyped topics over the last few years. Metaverse includes everything from virtual reality and augmented reality, to digital economies complete with real estate and its own NFT and cryptocurrencies. It was touted to transform gaming, entertainment, and even retail.
For retail, the metaverse is pitched as the new unlimited marketplace, where both physical and digital goods could be sold. Metaverse opens up a new frontier for digital marketing and brand strategists. Global luxury and fashion retailers like Adidas, Burberry, H&M, Nike, Samsung, and many more are already competing to establish a presence in the metaverse and are creating digital merchandise, shopping billboards and other immersive experiences. With over 50 million daily active users, platforms like Roblox provide a great opportunity for retailers to reach millions of potential customers.
So yes, the metaverse in retail is an intriguing concept, but enthusiasm and investments for metaverse is waning. According to Google trends last year, search traffic for "metaverse" tanked by 80%. Reality labs (Meta's metaverse division) made an operating loss of $13.7bn in 2022 and laid off thousands of employees.
So is metaverse over before it began? While I am not completely sold or cynical about the prospects of the metaverse in retail, at this point, I think the concept is still finding its feet (pun intended). As of now, metaverse is still in its early stages, critics say that the metaverse that has been built so far is weird, clunky and at times even disorienting to use. In future, even if the UX technology improves, the barrier to entry will still remain high due to the lack of availability of high performance but affordable hardware (VR headsets) for immersive experiences. Furthermore, there are concerns around how privacy and data security will be handled in the metaverse, especially as metaverse will be storing user behaviours as well. So in summary, while the metaverse has the potential to create a more engaging customer experience, there are still a number of challenges that need to be addressed before it goes mainstream.
Conclusion
While no-one can predict the future with complete certainty, I have highlighted trends and technologies in this blog that can help retailers with adapting and adjusting to ever-changing consumer behaviour and disruptions. For further reading, please checkout my colleague Greg's blog where he takes a deeper look into some of the AI and automation use cases that we have seen in retail.