Use Cases
Monitoring and Diagnostics
Improve machine availability with real-time monitoring and diagnostics

Leverage Splunk for Monitoring and Diagnostics
Perform simple monitoring, alerting and diagnostics across disparate industrial data sources
Unify Your Complex Industrial Data

Combine and correlate IoT, sensor, application, infrastructure and IT data without massive effort
Diagnose Operational Challenges

Go to one place for both industrial and business performance metrics and investigate problems with greater context
Mitigate Information Overload

Focus on prioritizing issues with easy to build KPIs and custom alerts
Why Splunk for Monitoring and Diagnostics?
Splunk provides a clearer picture of your industrial assets in real time to keep you ahead of maintenance challenges and unexpected outages.

Splunk's DB Connect simplifies data ingestion from disparate industrial sources, even historians, to decrease Mean Time To Resolve (MTTR).

Splunk makes it easy to build your own alerts and custom KPIs allowing you to find the needle in the haystack, and focus on critical issues instead of wasting valuable time.

Product Capabilities
Keep a finger on the pulse of your industrial assets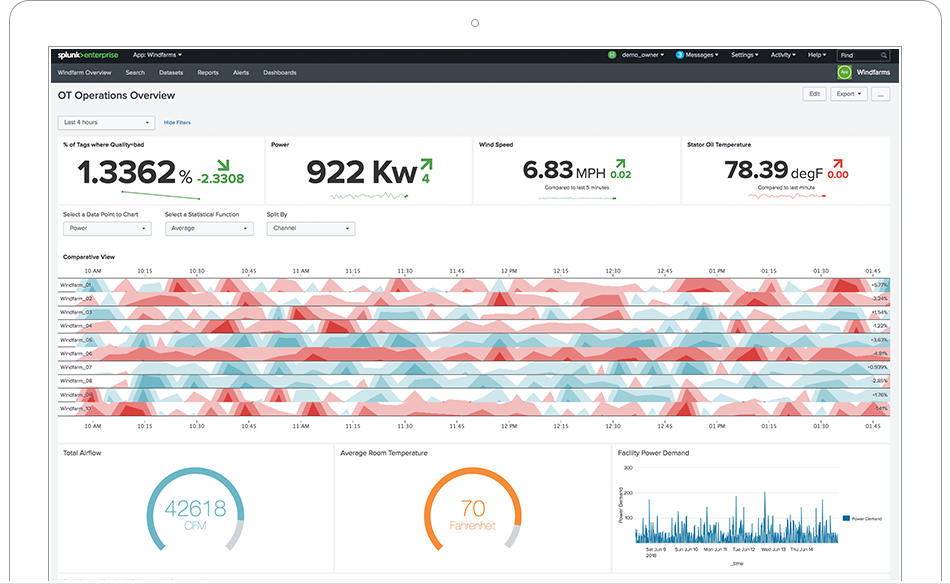 Simplify Your View
Monitor your assets in a visual way and understand the status and health of critical machinery. Enjoy full context awareness with metrics from sensors, custom KPIs and any other data source.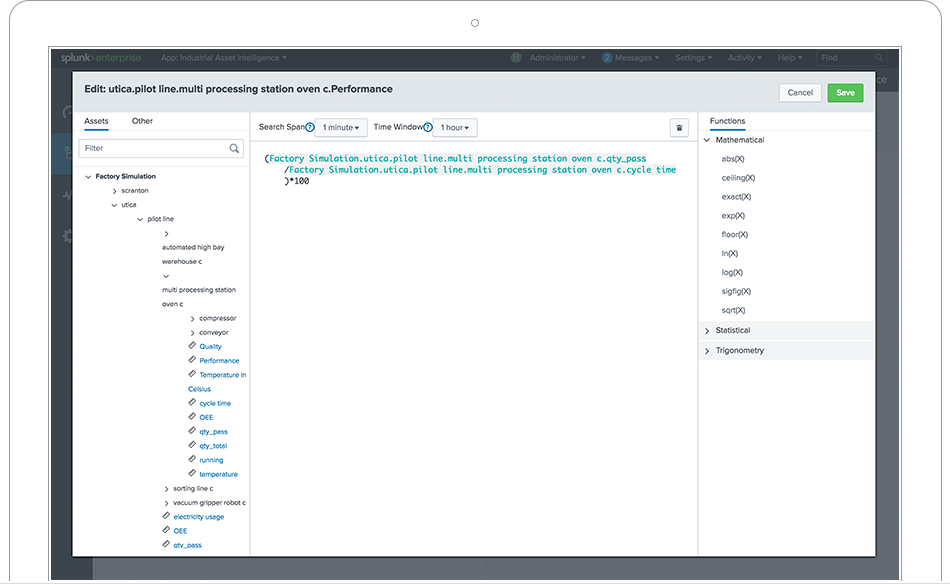 Track What Matters
With Formula Builder, you can easily create and customize your own KPIs and view them in one place. Set notifications and receive alerts that will focus you on critical activities.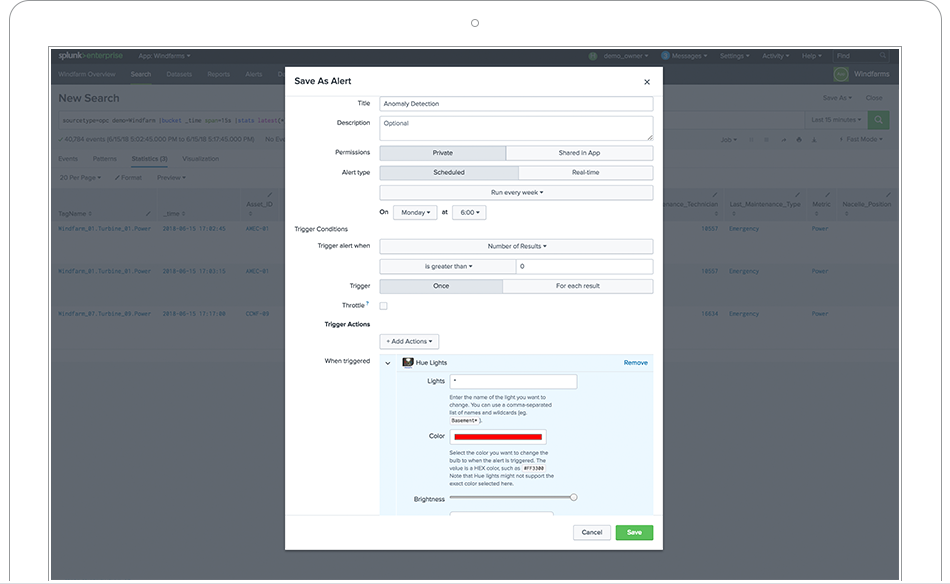 Sift Through the Noise
With Splunk's conditions and actions alerting, you can create color-coded thresholds that provide powerful visual indicators. When thresholds are surpassed, it's simple to set up alerts via dashboards, email or SMS.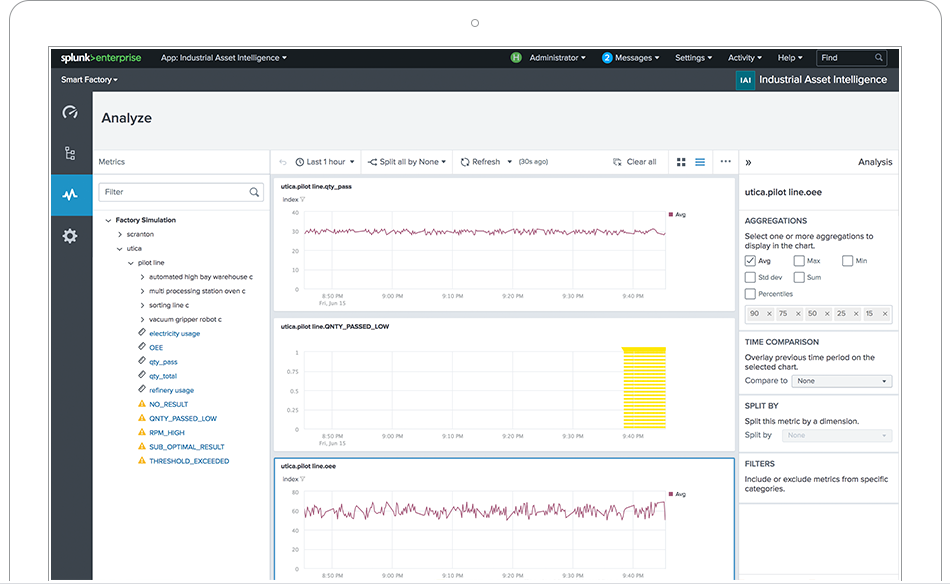 Dig Deeper
Diagnose view allows you to troubleshoot issues by analyzing metrics and alarms in time series charts to identify the root cause of problems or anomalies in real time.
Manufacturing
Optimize overall equipment effectiveness (OEE) with real-time operational visibility across IT, OT and IoT sources
Boost Asset Health ›

Energy and Utilities
Improve operator visibility and drive machine uptime with a consolidated view of your industrial data
Keep the Lights On ›

Public Sector
Drive fleet efficiency across your operations to improve margins and better serve your customers
Live Smarter ›