E-book
Observability Buyer's Guide
This guide is for ITOps and engineering leaders and practitioners who want to lower the cost of unplanned downtime. Learn why Splunk customers like Lenovo, Puma and Rappi lean on observability as a critical solution for modern software development and discover how an observability practice can improve digital resilience.

In this guide, you'll get: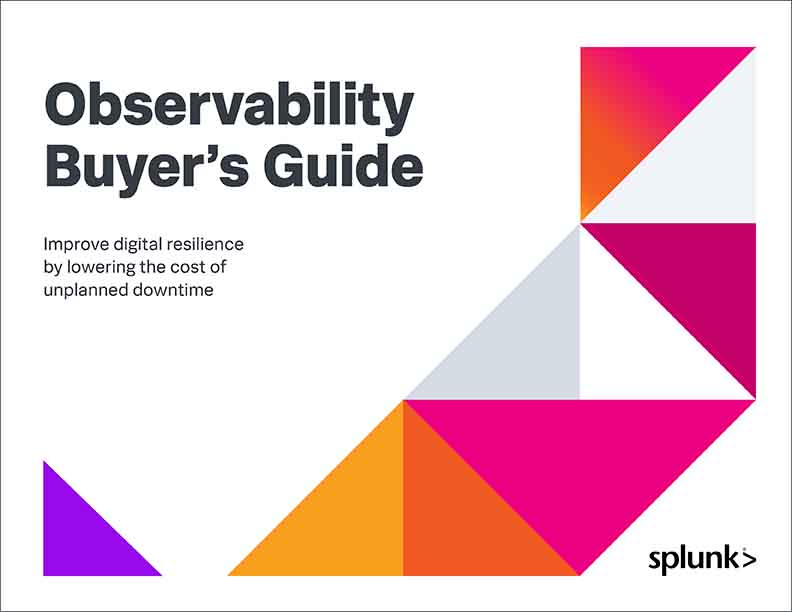 An overview of observability as a practice.
Reasons why using more than 12 monitoring tools can lead to serious challenges like long recovery times and burned-out staff.
Core buying criteria for observability tools.
Guidance on pricing and packaging for different tools.
How to evaluate vendors for long-term partnership.
Soon you'll be improving system reliability, fixing problems up to 83% faster and delivering exceptional digital experiences on an ongoing basis.