University Recruiting
Opportunities for interns and recent grads
Life at Splunk
We live our values at Splunk, which means that we are innovative, passionate, open, disruptive and fun. If you are interested in being part of a game-changing, big data company that thrives on innovation, check out our internships and full-time job opportunities.
Start Your Career Here

Internship Opportunities
As an intern, you will gain invaluable experience working on projects that contribute to Splunk's success.

Full-Time Opportunities
Join the Splunk family and help us drive continuous innovation with our game-changing technology.
Meet the Splunkterns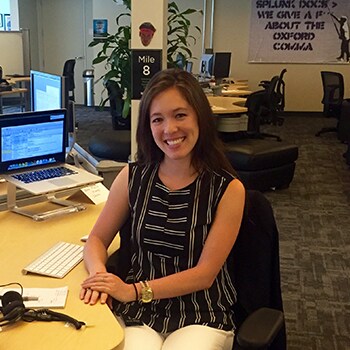 "Splunk is a great place to nerd out. I have really enjoyed picking the brain of my desk neighbor, a computer science whiz, on everything from the theory of data science and search processing language to Warriors basketball."
Anne-Marie Chun, MBA Intern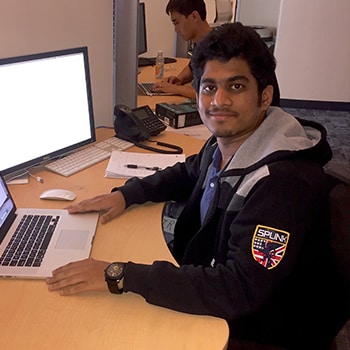 "Everybody I have met has been extremely friendly, helpful and open. On several occasions I have reached out and explained what I am stuck with and they have tried to solve the issue I was facing, which has saved me a lot of time and frustration. "
Aamir Goriawala, Splunk4Good Application Development Intern
Splunk University Recruiting Events
Stanford University - Computer Forum
January 16, 2019
CU Boulder - WiC Resume Workshop
January 29, 2019
University of Michigan - Splunk Tech Talk
January 29, 2019
University of Washington - 38th Annual Diversity Career Fair
January 30, 2019
UC Berkeley - STEM Career & Internship Fair
January 30 - 31, 2019
University of Washington - Splunk Tech Talk with Society of Women Engineers
January 31, 2019
Cal Poly SLO - SLO Hacks
February 1-3, 2019
University of Waterloo - Splunk Info Session
February 5, 2019
University of Southern California - Trojan Talk
February 6, 2019
CU Boulder - T9Hacks: Women's Hackathon
February 9, 2019
University of California, Berkeley - Splunk Tech Talk
February 11, 2019
University of California, Los Angeles - Splunk Tech Talk
February 11, 2019
Baylor University - Splunk Tech Talk
February 12, 2019
Baylor University - Business, Engineering and CS Career Fair
February 13, 2019
University of North Carolina, Chapel Hill - Pearl Hacks
February 16-17, 2019
CU Boulder - HackCu
February 23-24, 2019