In our latest edition of our "Splunker Stories" series, we meet with one of Splunk's Products and Technology Directors, Marvin Green.
We sat down with Marvin to learn more about the path which led him to Splunk, his perspectives on gratitude and the advice he offers to those looking to get into product management.
Marvin also recorded a video sharing some of his Million Data Points.
---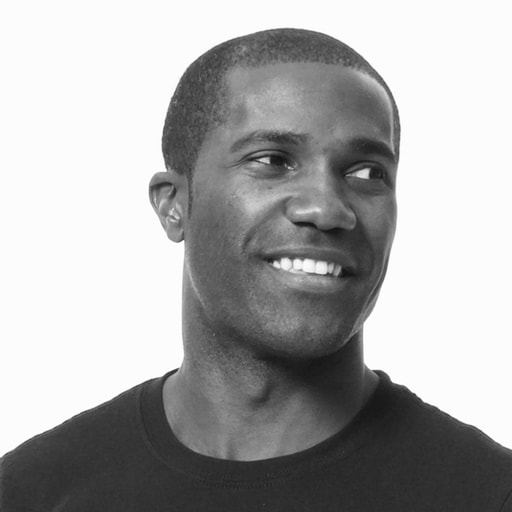 What did you do prior to joining Splunk and how did you end up at Splunk?
I've been working in tech space since 2002 before graduating from the University of Miami with a Bachelor of Science in Computer Engineering. I started as a Database Analyst at the Corporate Headquarters for Office Depot then had the opportunity to intern at IBM as a developer (where I learned I'm not as passionate about coding as I thought in college.)
I first came to Splunk in 2017 as a Principal Product Manager to launch our Internet of Things (IoT) product offering. With Splunk's rapid growth trajectory, I've been able to grow my career from this initial position into the role of Principal Product Manager (Splunk Mobile) and was last year promoted to the role of Director: Product Management (Roadmaps.)
I had no idea product management is where I would end up!
I am responsible for sourcing and distributing our product roadmaps and enabling key leaders in the field to deliver roadmap presentations to Splunk's customers.
Our Product and Marketing teams curate and update the content Splunkers are working on each quarter. We assemble this information into a roadmap for Field and Sales and ultimately share this information with our customers, senior leaders and our Board of Directors.
I also support the roadmap service requests our Field and Sales teams use during discussions with customers. For example: when a customer enjoys the benefits of our Splunk Global Security offerings and wants to expand to use our Observability products; my team is responsible to support this request and assign one of our field-enabled presenters (or a Product Manager) to have the roadmap conversation with our customer.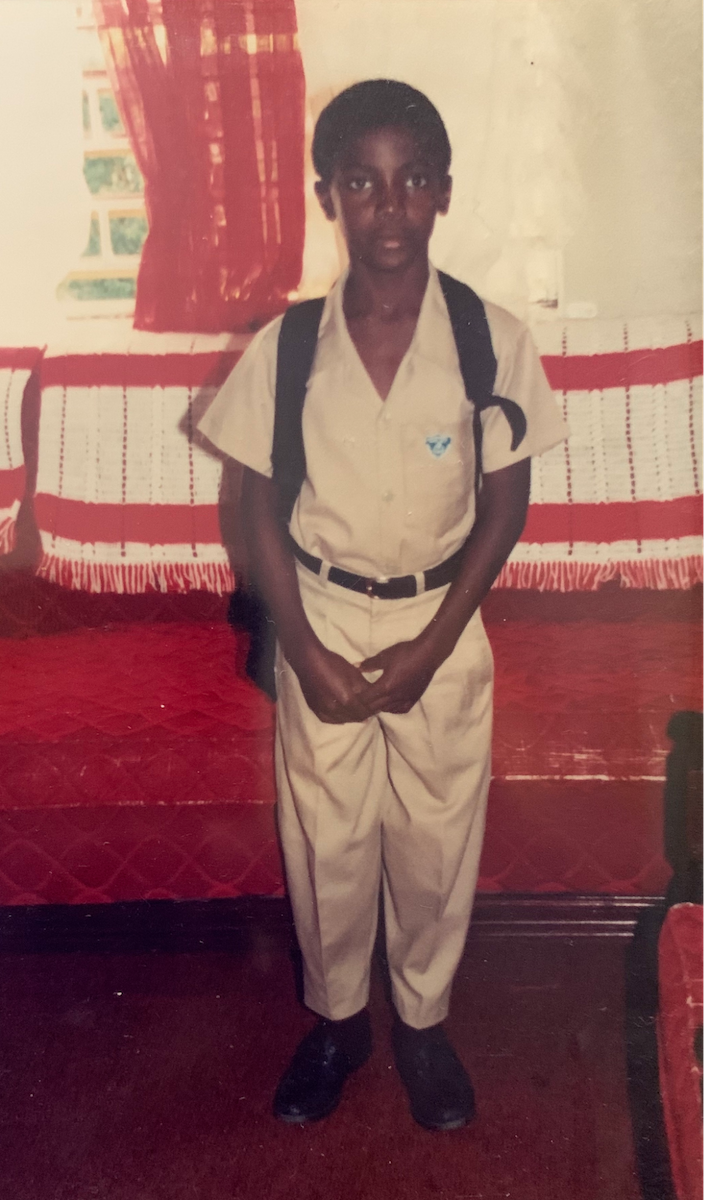 Tell us about your story. What experiences made you who you are today?
I was born in Jamaica and raised there until the age of sixteen. My parents emphasised education. They had the opportunity to go to high school but had to drop out to support their families. Hence, the reason they pushed for my education and consistently worked to ensure my siblings and I were able to attend the best schools. We always had conversations reminding us that the opportunities our parents provided enabled us to have a better life than they had.
At any point in time in Jamaica, I only had two pairs of shoes. One was for the school uniform and needed to be polished every day to avoid detention. When the sole was worn down, we took it to the cobbler to repair them rather than buy a new pair. When I look back at school life, this was one of the memorable moments.
The other day, I took my son away from his playtime to take a bath and get ready for our nighttime routine. He grumbled, saying: "Why do I have it so hard? Why is life so hard for me?" I took the opportunity to remind him that he has warm water, toys, and a very blessed life. I shared with him the story when I was his age growing up in Jamaica. We didn't have warm water coming out of the pipes but instead had water trucks. People would leave their homes with big buckets and pans to fill up their water to bring back to the house for the essential living (like one bath a day, having a separate bucket for food, drinking, etc.) When I shared this story with my son, it got him thinking. Two days later, he asked me if the water trucks were real because it was so rare and I reminded him to appreciate what he has right now.
In terms of gratitude, I've always been grateful for the people in my life who have helped me get to where I am.
One of the key highlights in my life was moving from Jamaica to America and needing to learn the new school system here. That was a tough transition, and I had teachers who looked out for me and taught me how to apply for scholarships. On my own, I would have had no idea how to approach it, so I am always grateful for the guidance from people at various stages of my life who helped me get to where I am today.
There is a phrase we've all heard: "self-made billionaire" This makes me cringe. No one ever achieves a broad goal like this on their own. We need to have people at all levels to help.
I make a point to do what I can at Splunk and empower those in our Employee Resource Groups to help others. Whatever I learn, I document and share these learnings with others. The lessons learned have become a driving factor in my career for advancement, coaching and mentoring.
How have your unique experiences and insights made you successful in your career, and at Splunk?
I studied computer engineering at the University of Miami, and took the opportunity to differentiate myself by building learning experiences through an internship. At that time, I set a goal to work at IBM so I applied to their internship program for three summers, and for three summers, I received rejection notices.
Rather than giving up, I learned each time what was needed to get into this intern role and on the fourth summer when I applied, I got the internship opportunity! At IBM, I was working on the Sony and Playstation microprocessors chipsets for those game systems and realised it wasn't really what I wanted to do.
I spent so much time chasing this dream. I realised my education provided me with the skills, but ultimately, my personality led me to work effectively with people.
From there, I worked for GE and explored program management, which exposed me to working in IT, Manufacturing, Sales, and so on, which is similar to Product Management being at the centre of several stakeholders.
Product Management is the intersection across sales, design, engineering, marketing, legal (etc) because ultimately, everything we do for customers stems from Product Management.
My experience has taught me life is about having the drive to say: "This doesn't work, let's try something new" and collaborate for shared success. I never give up but rather explore all the options, understand what doesn't work, and continuously drive new ideas with a dedicated work ethic.
When I graduated from internships, I discovered through career assessments and personality tests that I am a creative thinker and imaginative. I have a balanced temperament that enables me to be consistent with a cool head, especially under pressure. I realised I have the smarts for engineering through my education, but it's how I interact with others which guides me to have a collaborative and "giving-first" mindset.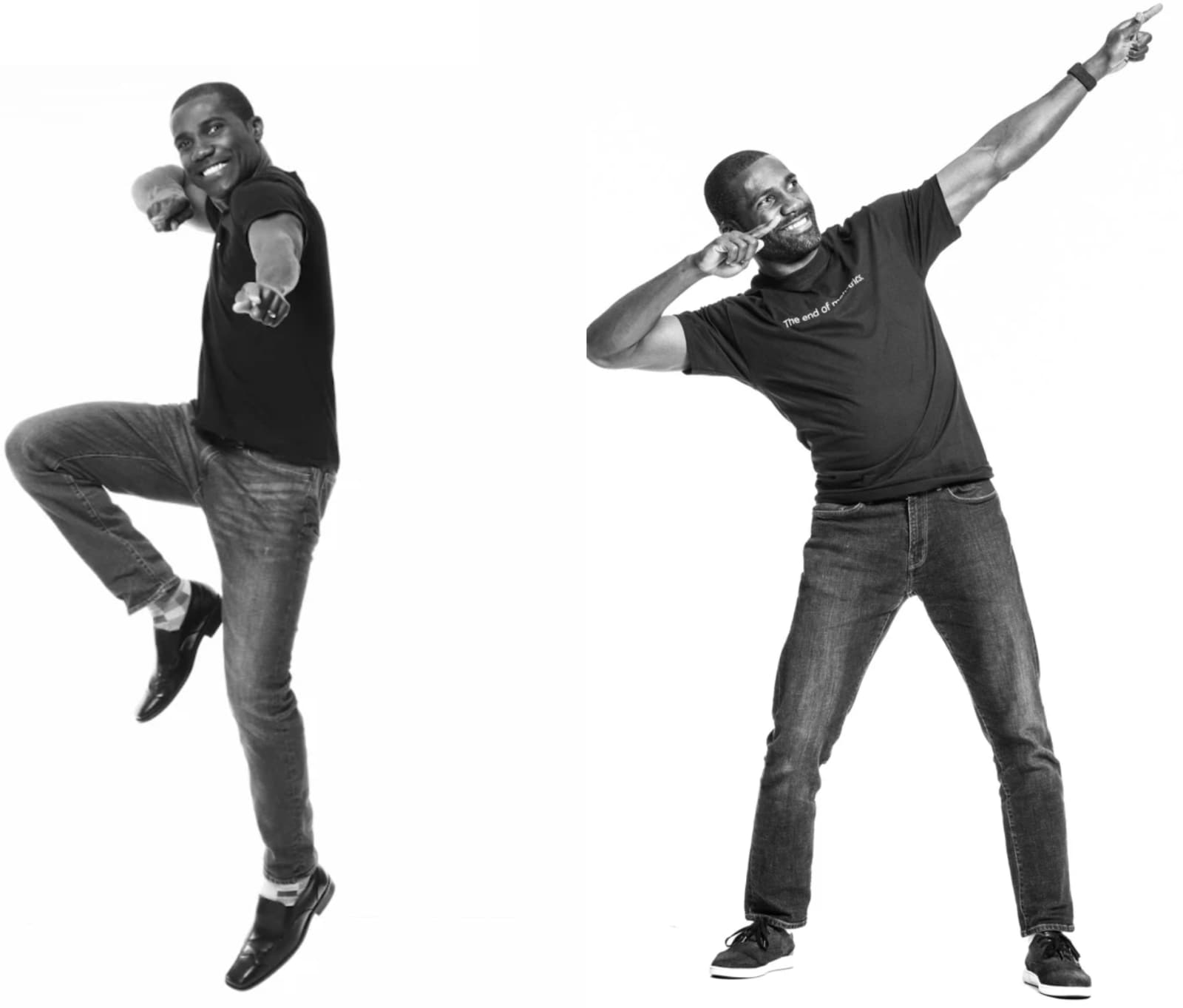 What do you enjoy about working at Splunk?
Splunk provides flexibility to move around.
Splunk is a growing company with so many opportunities, both within our own work centres and throughout the overall global company.
Splunkers are encouraged to raise their hands and take a shot at following their passions. This works to create a track record for success and opportunities to add value. At Splunk, if you see an opportunity and can communicate this opportunity with the impact and outcome you want to drive, it's awesome to see people come together and rally to get it done.
Whether it's a job move, taking on the next opportunity, or building a new product; the flexibility is there. This is one of the reasons I love Splunk, and ultimately one of the reasons I decided to join this company.
I am always encouraged by upper leadership to try something new. Splunk empowers learning new skills, and this has allowed me to enjoy growth opportunities and I earned a promotion. I love the consistent challenges Splunk offers. We are always looking to do things better and faster.
We're still not a big company yet, but there is immense potential to chart our course at Splunk. As an employee, you can create a plan, strategy, and path to lead and guide teams here at Splunk. You can take all of your life's learnings, collaborate with others, and evolve existing processes to make them better for ourselves, our customers, and our partners.
On December 1st, Splunk's third quarter financial results were shared highlighting our first billion dollar cloud quarter, with our cloud ARR (Annual Recurring Revenue) reaching $1.1 Billion and growing 75% year over year. I can see Splunk growing to 100,000+ employees and am inspired by how amazing it is to ride this experience and grow.
Getting to work at Splunk right now provides the opportunity to see the different stages of this company's growth. That's another thing I am so excited about here at Splunk!
We're so successful but are still in the early stages with a lot of growth in front of us. Within the four years I've been here, we went from 3,000 employees worldwide to now over 8,000. There's a lot more to go and more room for us to grow as a company!
It's exciting to be here knowing we are working towards becoming a $10, $20, $50, and $100 billion dollar company!
Which Splunk Value (Innovative, Fun, Disruptive, Open, Passionate) resonates most with you?
Fun, Innovative, and Open.
I find team meetings focused only on status reports boring when the time could be contributed to being more productive and balanced. That is why my weekly team meetings do not focus on status; instead, we have a fixed schedule with a fun activity each week.
In terms of being innovative, we rotate sharing something creative with the team to help us grow or learn something new. We also believe in bringing our whole self to the meeting, so we are open and discuss topics of interest, or share anything we are celebrating (in our lives and our shared work.) In particular, this makes our team meetings more engaging and something to look forward to.
With everything we do at Splunk across all organisations, Splunkers bring an element of fun, growth, innovation, and openness to celebrate with each other.
Splunk's vision is "a world where data provides clarity, elevates discussion and accelerates progress." How does your work contribute to this?
I love the space Splunk is in.
No matter where you are or what you're doing, data is always available to solve any problem. Let me share with you three of my favourite examples:
The Moraga-Orinda fire district has been battling the fires that have devastated many areas of California. From sensors placed, Splunk's data is helping to show either a rise in temperature or a drop in humidity to help be more predictive when making faster and better decisions in the fight against wildfires. This is amazing and shows the accessibility of our platform and what we do.
In retail, I love the story of Walmart. Splunk is part of Walmart's core data plane, providing performance and security event monitoring and observability to anticipate customer experience issues and help set a posture for disaster recovery contingencies. One second of latency can have a 10% drop-off in fulfilment of a transaction. For Walmart, that's a billion dollars a week if their system can't perform at the level it needs to.
I would be remiss to not share one of my personal favourite customer stories: Splunk's support to McLaren. When I was a little boy, I used to dream about driving one of these cars, and now Splunk's dashboards are helping them win races. McLaren is using Splunk's technology to understand the data coming off their cars, allowing the driver to optimise their racing performance.
Our vision speaks to everything we can do regarding problems we want to solve. I can share so many customer stories where Splunk has made an honest and direct improvement to the world.
On a personal level, it's an honour to work for a company that makes such a positive impact.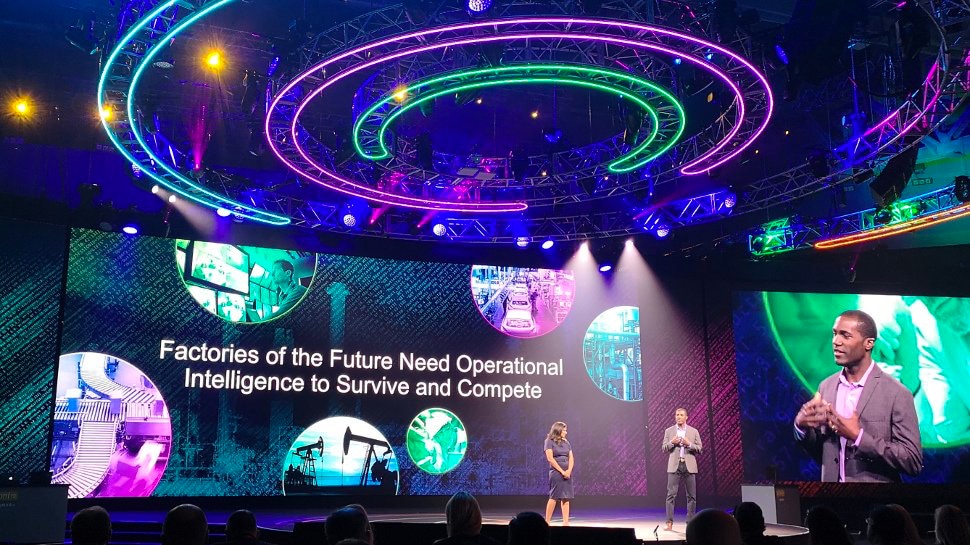 Splunk's mission is to "remove the barriers between data and action, so that everyone thrives in the Data Age." What does this mean to you?
Splunk's mission makes me feel like we're making progress and getting things done. There's a saying: "if you're not growing, you're dying" Splunk quickly and easily helps our customers see their data and understand how they want to take action.
Using Splunk's products and services means you understand trends, use machine learning to predict future outcomes based on trends, and view what's happening in real-time to ensure you're in a better place to make decisions.
Whether that looks like more uptime for your customers or responding to problems quicker, by using Splunk you are in a position of strength to take action.
Splunk's mission is all about progress, growth, and movement. When you understand the data and get those insights, it's a no-brainer to take the right actions to evolve and make progress.
What can we find you doing outside of work?
The year after I joined Splunk, we created our employee resource group BEAMs (Black Employees And Mentors). I quickly raised my hand to help lead the creation of this program, and I still am an active leader in this ERG, with my primary focus on Career Growth and Advancement. It's a pleasure to show people how to take everything they've learned and create a roadmap to look at, using it as a playbook to see what moves employees can take to empower their career path.
ERG leaders know there is power when we come together, and we often will cross collaborate. Recently, we did a global career sponsorship focus program. Going into this new fiscal year, we will be creating more substantial insights into operationalizing sponsorship creation, how sponsors can reach out to proteges, and how proteges can make connections to find sponsors. We've made great strides this year, and it's exciting to see this grow.
Our Splunk Employee Resource Groups are part of what helps employees feel a level of comfort and familiarity and a great way to get up to speed for onboarding new hires.
A lot of the work we do in our ERGs isn't just for internal folks, but much of our work also has an external impact. We are elevating our global communities.
My life motto has always been to give and serve. It's so important to find ways to provide value to others. Life is on a better track when you help others with a focus on giving versus getting. My work with Splunk's ERG's is all about passion and impact. It's a unique opportunity Splunk provides to rally folks to come together to support our global communities.
Anything else that you'd like to share that you haven't already?
There is one suggestion I like to give others: "Never say never."
Make sure you never limit yourself.
Focus on your goals and dreams.
Surround yourself with different groups of people and explore what piques your interest.
If you would like to learn more about life at Splunk or about our global career opportunities, please visit splunk.com/careers. #splunklife