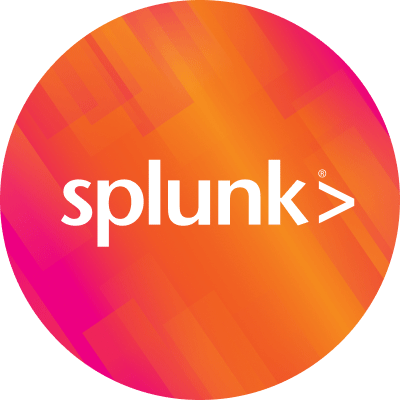 By Splunk November 23, 2021
I
n the latest edition of our "Splunker Stories" series, we meet Splunk's Regional Sales Director for Higher Education East, Kim Pisano!
We sat down with Kim to learn more about the path which led her to Splunk, her passion for education and how her teams are working to ensure higher education institutions have enhanced productivity to enable positive outcomes.
---
What did you do prior to joining Splunk and how did you end up at Splunk?
I have over eighteen years of sales experience in the Higher Ed space. Before I came to Splunk, I was a Director of Strategic Accounts at Tanium. Prior to that, I spent over four years at Workday in their Education and Government sector, where I received several achievements including being awarded Rookie of the Year. Prior to Workday, I spent a few years at Blackboard, selling the Learning Management System to Higher Education accounts in the Northeast, and preceding Blackboard, I was a Sales Leader at McGraw Hill and Pearson Education with a combined eight years selling print and digital solutions.
I was not actively looking for a new career, but had kept in touch with my former manager, Jennifer Roth who works here at Splunk as AVP of SLED East. Jennifer and I had discussed open roles over the years, but nothing ever seemed the right fit or made sense with the timing. One day she reached out and mentioned that her Northeast and Southeast Higher Education teams were merging and there was an opportunity to interview to lead the East Coast team.
After meeting with Splunk's award winning talent acquisition team and several members of the leadership team, I became even more excited about this opportunity, so I made the leap to join Splunk!
Tell us about your story. What experiences made you who you are today?
I am the youngest of six kids and grew up in Bayside, Queens in New York. Both of my parents are educators and as such, they've demonstrated the importance of education and hard work throughout my childhood. Having five siblings made for a very social environment, as we always seemed to have friends or family in our home. As a family, we spent a lot of time playing sports together, which helped to instill a competitive drive in me.
I graduated from the prestigious Horace Mann School, where I captained the varsity basketball team to a NYSAIS state championship during my senior year of high school. From there, I graduated cum laude from SUNY Binghamton, before going on to earn my Master's degree in Education summa cum laude from St. John's University.
Before embarking on my sales career, I spent two years as a Kindergarten teacher at P.S. 81 in the New York City Department of Education Public School System. I enjoyed teaching and as education is an area I'm passionate about, it was easy for me to parlay my background into a career in Ed Tech by working with Higher Education Institutions.
How have your unique experiences and insights made you successful in your career, and at Splunk?
I am excited to be a Splunker! I have been fortunate to bring my past successes here, and joining Splunk in a leadership role has been quite a ride!
In our first quarter, my team received the #1 rank across all of the Public Sector, resulting in over 335% of goal. Following that, we finished at 121% in Q2, with the team on target to exceed 100% in Q3, and we've only just begun helping our customers!
My team is composed of eight Regional Sales Managers (RSM's), all of whom have so many unique strengths, and also share a drive for success through hard work. I am a firm believer in a work / life balance and truly enjoying your job, which I demonstrate with my team. I've enjoyed getting to know each RSM and love the ability to collaborate on ways we can best support our customers.
What do you enjoy about working at Splunk?
Splunk is filled with extremely smart people! Splunk has created a truly collaborative environment where we are all encouraged to continuously grow and learn.
I enjoy having discussions with my team and love the support from extended team members across all orgs. Also our enablement program is top notch!
Splunk is a phenomenal solution and relevant to current events, whether it be preventing cyber attacks and fraud, to helping college campuses track covid cases. Reliance on Student Information Systems to complete enrollment, class registration, and financial aid processing, or an LMS in combination with web conferencing tools for both Virtual and Hybrid Classes, has never been greater. That said, keeping these systems running and available to students and faculty 24/7 has been a huge priority for our customers. Early alerting to service degradation and the potential for outages has become a large focus for our Higher Ed customers, because of how essential online services are for students in this new digital paradigm. Splunk's flexible platform and purpose-built solution scales with our customers as their data and institution evolves. Spanning across IT, Security and DevOps, we are helping Colleges and Universities gain better visibility into their environments and ensure data requirements for regulations and mandates are met. Splunk helps drive down costs for more effective operations and ultimately allow for better decision making across the campus.
Which Splunk Value (Innovative, Fun, Disruptive, Open, Passionate) resonates most with you?
During my interview process, my recruiter shared with me Splunk's core values. I was immediately excited by how innovative Splunk's technology is. Whether a customer is starting to digitize or is already actively in the cloud, Splunk innovates with confidence driven by AI and machine learning. I also find it thrilling that we are constantly acquiring new solutions and enhancing our portfolio offerings.
I am truly passionate about Splunk's Data-to-Everything platform and I see first hand how we are helping our customers succeed. We are a disruptive technology that provides better visibility and control to all users.
I would be remiss if I didn't share how open the culture and environment here is at Splunk!
Splunk's vision is "A world where data provides clarity, elevates discussion and accelerates progress." How does your work contribute to this?
I am a numbers person and I trust the clarity data provides.
Data is a source of truth, data answers questions, and data works to aid and improve everyday functionality.
With Splunk, we empower our customers to predict, identify, and solve problems in real time. Splunk helps to have a clear understanding of data, enabling us to open doors for our users with endless possibilities.
Splunk's mission is to "remove the barriers between data and action, so that everyone thrives in the Data Age." What does this mean to you?
We are living in a digital age where everything we see and do creates potential for data. Most often we see data sitting untouched with institutions unaware of how to best analyze it. This can leave institutions feeling lost, not knowing what type of questions to ask of their data.
Splunk understands this can be daunting, which is why we offer support every step along the customer's journey.
The software Splunk provides helps Higher Education Institutions enhance their productivity and enable better outcomes. One example which comes to mind is the way Splunk supports customers during the pandemic; I am proud that we've been able to help institutional leadership maximize campus safety.
With the power of Splunk, we remove the barriers between data and action which allows our customers to take their data to make informed and actionable decisions.
What can we find you doing outside of work? Hobbies or interests?
Outside of work, I love playing cards. I am a big blackjack fan, and have played and placed in many poker tournaments across the Northeast.
I believe that sales and poker have a lot of similarities: while both have an aspect of luck, there is a large element of skill. Process, timing, statistics, probability, and understanding everyone involved, all contribute to playing a huge role in both card success and in achieving sales goals.
I greatly enjoy the psychology behind the games and have a lot of fun meeting new people wherever I've played!
Anything else that you'd like to share that you haven't already?When I am not working, I enjoy spending time with my family. I live with my wife Sarah and our (almost) three year old daughter Celine in our new home in Huntington (Long Island), New York. Without their support, I would not be where I am today.
If you would like to learn more about life at Splunk, or about our open Splunk Sales career opportunities, please visit the Splunk Careers page.
----------------------------------------------------
Thanks!
Shreya Iyer