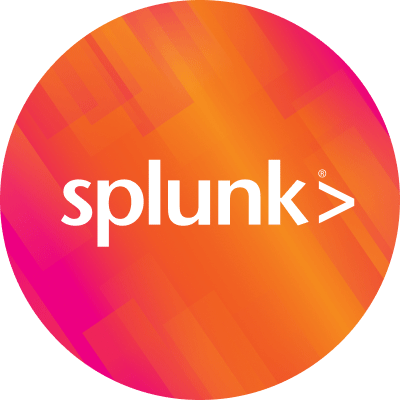 By Splunk August 05, 2021
I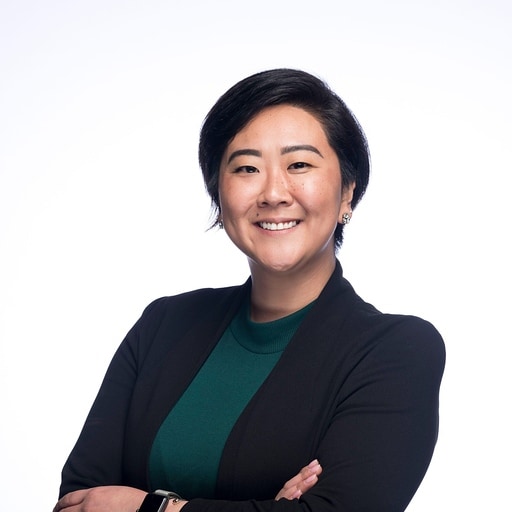 n the latest edition of our "Splunker Stories" series, we meet one of Splunk's Technical Support Account Managers, Judith Kim.
We sat down with Judith to discuss the path which led her to Splunk, learn about the important lessons her family taught her in business, and how her work fulfills Splunk's corporate vision.
---
What did you do prior to joining Splunk and how did you end up at Splunk?
I graduated from the University of Houston (Go Coogs!) with a degree in Hotel and Restaurant Management. After graduating at twenty one, I did everything from life insurance sales to recruitment before becoming an account executive at Booking.com in Houston. Shortly after, I was able to move on to be an Account Manager in Dallas, and eventually a Sales Enablement Specialist for the Central region based in Chicago.
Working for this company, I was fortunate to travel all over the states and Amsterdam, and after a few months in Chicago, I was ready to come home to Texas to look for opportunities in the tech space. I found an exciting role at a cool company named Splunk, applied, and have loved every moment since!
I started with Splunk as a Business Development Specialist back in 2018, and within a year I was promoted to a Technical Support Account Manager. After a year and a half on the Technical Support Account Management team, I am now moving on to be an Incident Commander!
Tell us about your story. What experiences made you who you are today?
At the age of two I moved from South Korea to the US with my mom. My dad, aunt, and grandparents had all worked hard to ensure we had a home, food on the table, and a comfortable life. Throughout my childhood, I saw my parents try their hand at everything; from owning a BBQ restaurant and donut shops before settling in the beauty supply industry.
One of my favorite memories with my grandfather was going to work with him when he was a janitor at a company called EDS. I will never forget walking into the Splunk Plano office and realising those were the same halls I had wandered as a child!
How have your unique experiences and insights made you successful in your career, and at Splunk?
At a young age, my dad taught me it doesn't matter how hard you think you're working, if you don't have the results to prove it. It wasn't until I joined corporate life that I understood what he meant.
Working hands on with my family provided me with experiences which have helped me do my job with a real sense of personal ownership. My dad truly taught me the value of hard work, and what it means to work efficiently and effectively. Working alongside my parents at their stores, I learned the importance of the customer experience. I learned how to anticipate and over-exceed customer expectations, and understood very quickly the value of ensuring actions are completed correctly to save time in the long run.
What do you enjoy about working at Splunk?
I love that Splunkers are passionate about what we do and the company we do it for!
Everyone here is a SME in their own way and I love there is always something to learn from everyone.
I appreciate how Splunk consistently looks to grow and evolve. I love that Splunk provides support to employees, customers and our partners through the pandemic, the work Splunk (and Splunkers) do to support and empower diversity, equity and inclusion and how we are unafraid to speak out!
Which Splunk Value (Innovative, Fun, Disruptive, Open, Passionate) resonates most with you? Feel free to choose more than one.
Disruptive and passionate are the two values that resonate with me!
Disruptive because I love working at a place which constantly evolves as we explore different and better methods.
I find passion to be a common thread among Splunkers; we're passionate about what we do and why we do it.
One of my favorite things to ask Splunkers is: "what is your favourite use case?"
Splunk's vision is "A world where data provides clarity, elevates discussion and accelerates progress." How does your work contribute to this?
My role as a Technical Support Account Manager is to help customers get to a healthier (and happier) place than they were before.
My team helps our customers get the most out of their Splunk deployment by ensuring strong technical health and consistently being their advocate. Whether it's following up on Support Cases, presenting a QBR, or helping them through an upgrade, a TSAM's role is to be the customer's trusted advisor through it all.
We empower people with information, data and the resources they need to solve their most complex problems.
Splunk's mission is to "remove the barriers between data and action, so that everyone thrives in the Data Age." What does this mean to you?
It means making data easily accessible and understandable so everyone can make the most of it.
Splunk provides us this shared mission, and empowers all 7,600 us globally to work together to execute these goals.
Anything else that you'd like to share that you haven't already?
I am Secretary and Engagement workstream lead for our Womxn+ employee resource group, and also support our BEAM's (Black Employees and Mentors) allyship program.
One of my favorite ERG memories was putting together the #ChooseToChallenge Virtual Bulletin Board for our Womxn+ History Month and our first cross-company ERG event with Women@Okta!
What can we find you doing outside of work? Hobbies or interests?
I love consuming content, whether it's audiobooks, podcasts or binging all the tv!
I am also part of a bowling league and own a small online business that I run in my off hours.
If you would like to learn more about life at Splunk, or about our open career opportunities, please visit the Splunk Careers page.
----------------------------------------------------
Thanks!
Shreya Iyer