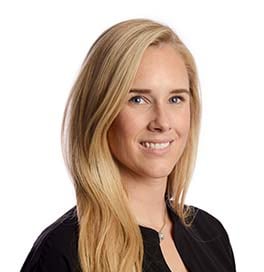 By Katia Ratkovich March 13, 2023
In this next installment of our "Meet the Splunktern" series, we're featuring Iliya Dehsarvi, Site Reliability Engineer Intern. Iliya is a junior at Cal Poly San Luis Obispo majoring in Software Engineering. Read on to learn more about Iliya's story at Splunk.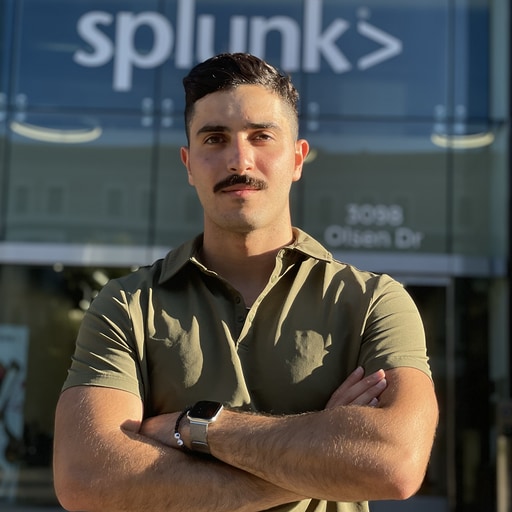 What motivated you to apply to Splunk?
I first heard of Splunk during my first internship at Apple, where I was tasked with migrating our big data pipelines and APIs to run on Kubernetes. During the testing phase of the migrations, I faced some challenges and failures with the deployments. However, it was then that I learned about Splunk, and it quickly became my go-to tool for finding the root causes of failures. Splunk made a huge impact on my performance during my internship and helped me to complete the project on time. This experience motivated me to apply to Splunk, as I was inspired by its ability to make such an amazing impact on a developer like me. I am eager to be a part of the team that helps others achieve their goals in a similar manner.
How is your internship going thus far?
My internship at Splunk has been a truly amazing experience thus far. I have had the privilege of working with the Splunk Observability team, which is made up of some of the most skilled and experienced individuals in the industry. In addition to my work with the team, I have also had the chance to interact with and work with interns from a variety of different schools. This has been a valuable experience as I have learned a great deal from my peers and have formed close bonds and friendships with many of them. Overall, I am thoroughly enjoying my time at Splunk and am incredibly grateful for this opportunity to gain valuable experience, knowledge, and skills that will help me in my future endeavors.
What projects are you working on?
I am currently working on a project that is focused on designing and developing a tool to detect corruption and data loss in backups of various technologies used by our team. Our team runs regular tests to ensure that all of our backups are valid and can be used in case of any data loss disasters. I am thrilled to be working on such an important and impactful project as it not only benefits the team, but also provides me with a valuable learning opportunity. Through this project, I am getting the chance to work with a range of tools, such as Apache Zookeeper, Apache Cassandra, Elastic Search, and others, which I would not have had the chance to work with to this level in school or on my personal projects.
How much flexibility do you have in determining how you perform your job?
My internship at Splunk requires a strong collaborative effort with the team to deliver projects effectively. Within this collaborative structure, I do have some degree of flexibility in terms of how I carry out my job responsibilities. For instance, I am able to choose the tools and methodologies that I find most suitable for completing tasks and accomplishing project objectives. Furthermore, I am encouraged to bring forward my suggestions and opinions and my contributions play a key role in forming the overall project strategy. I believe that the combination of team collaboration and individual flexibility creates a supportive environment that enables me to execute my job to the best of my abilities, while still ensuring successful project delivery.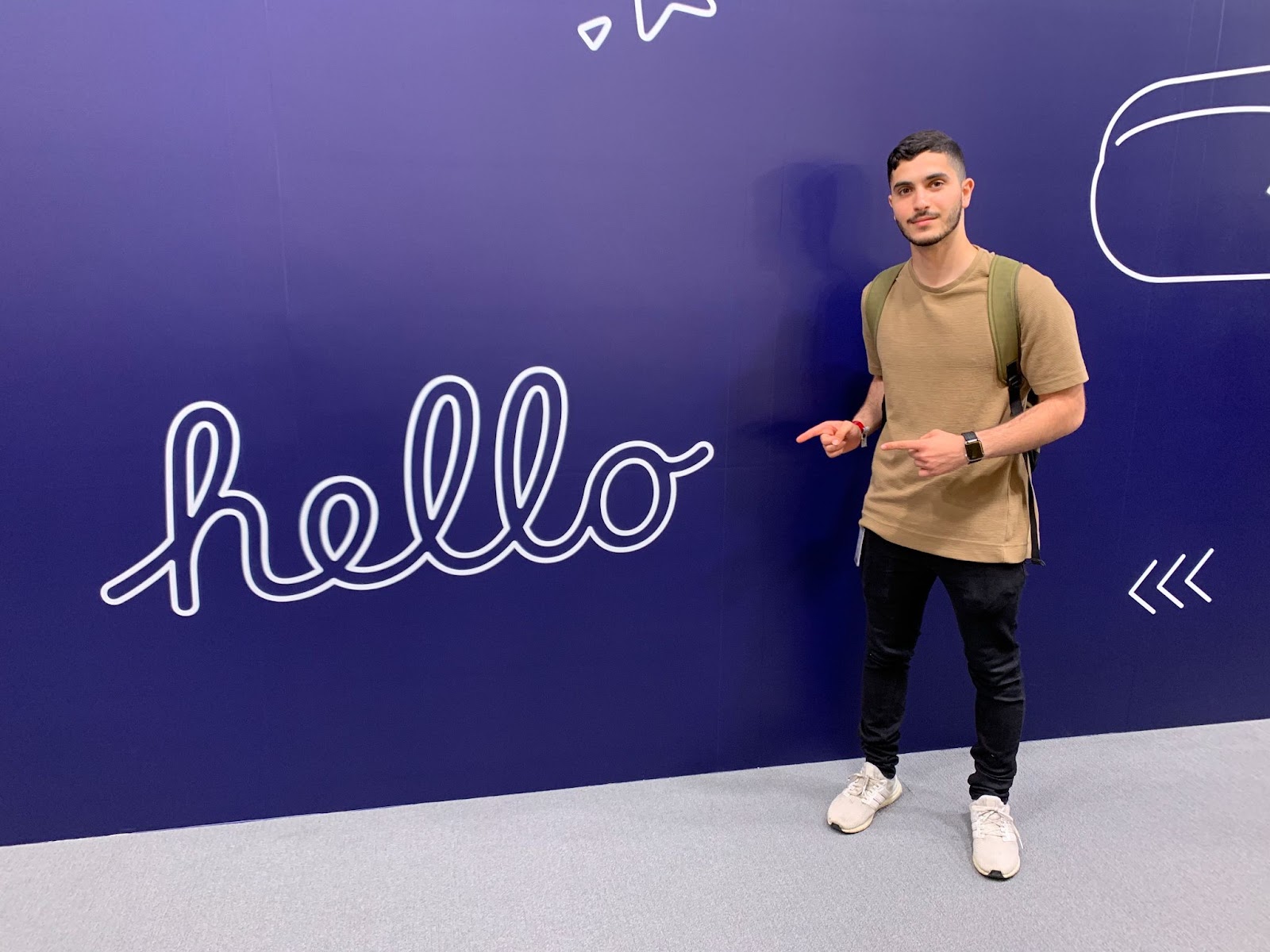 What skills have you learned at Splunk that will be valuable in your career?
One of the key skills I have learned is how to approach a project from start to finish, including planning and time management. This will be an important asset for me in my future endeavors as I will be able to effectively plan and execute projects, ensuring that they are completed on time and to a high standard. Additionally, I have received invaluable advice from my colleagues on my career path and have been able to gain a deeper understanding of what it takes to succeed in the industry. This has provided me with a clear direction and motivation to continue developing my skills and growing as a professional. Furthermore, the hands-on experience I have gained working on projects at Splunk has given me the opportunity to learn new technical skills, which will be incredibly valuable in my future career, giving me a competitive edge in the job market and allowing me to tackle new challenges with confidence.
What has been the most memorable part of working with your team?
During the intern project presentations, it was so cool to be there with all the other interns and watch each other present the projects we had been working on. It was a great experience, even though it was a bit nerve-wracking to have to prepare a presentation and present in front of a lot of professional individuals. What made it even better was the fun atmosphere we had in the team. A few other interns and I even stayed up the night before to practice our presentations. Even though we were all a little nervous, we couldn't keep a straight face while practicing because we had become so close with each other over the weeks. On the day of the presentation, it was amazing to see everyone support each other and give each other good luck wishes before going live to present their projects. After each presentation, we all went up to congratulate each other. That was such a great feeling, and it's something I'll never forget about my time here at Splunk.
How would you describe Splunk's culture?
Based on my experience at Splunk, I would describe the company culture as one that values collaboration, innovation, and professional growth. The team is made up of highly skilled individuals who are passionate about their work and are dedicated to delivering exceptional results. The work environment is supportive and encouraging, and I feel empowered to bring my ideas to the table. Additionally, the company places a strong emphasis on professional development and provides opportunities for employees to continue learning and growing their skills. Overall, I feel proud to be part of such a dynamic and forward-thinking company.
What has been your favorite Splunktern event or workshop?
I have to say, the Giants Game was definitely my favorite Splunktern event. In the morning, we all gathered at the San Francisco office and met all the other interns from different locations. It was a great opportunity to network and connect with so many wonderful professionals. We got to hear about their experiences and learn more about the company. Then, in the afternoon, we headed to Oracle Park to watch the Giants play. It was such a thrill to be there, surrounded by all the excitement and energy of the game. The atmosphere was electric, and it was great to relax and have some fun after a morning of networking and learning. And, of course, watching the game was just the cherry on top of a great day. I'll always remember that day and the fun I had with the team.
What are your career goals?
Growing up, I've always been fascinated by new technologies and innovations. My goal is to become a trusted Software Engineer who can make a difference in the world. I want to help others and be a part of creating new technologies that will shape our future. And, I hope that one day I can achieve that goal by working at Splunk. Splunk has been a huge help so far in getting me closer to that dream, and I can't thank them enough for their support.
What advice would you give someone considering interning at Splunk?
If someone is thinking about interning at Splunk, my biggest piece of advice would be to just go for it! I know the requirements can seem intimidating, but I promise you that the team here is amazing and will do everything they can to help you succeed. And, even beyond the professional skills you'll gain, you'll also get to meet some of the most amazing people. So, don't be afraid to apply. Believe in yourself and know that Splunk is a great place to intern. You'll come away with so much more than just professional expertise - you'll make connections and build relationships that will last a lifetime.
Want to learn more about the Splunk Internship Program? Visit our LinkedIn, or check out open Splunktern opportunities.