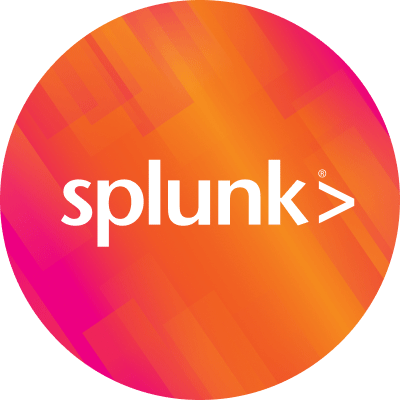 By Splunk November 10, 2021
Are you ready to unlock value from your Splunk data, anywhere at any time? You might be itching to do this after seeing the amazing announcements made by the Splunk Connected Experiences team at .conf21. For those that might have missed it — or those that are hoping to learn more — we've rounded up the highlights below. Across each of the products, the takeaway is clear: we're continuing to make it easier than ever to access your Splunk data in new and innovative ways.
Splunk Mobile
Customers primarily use Splunk Mobile to view dashboards and get actionable alerts from anywhere. Based on the feedback from many customers, we made a multitude of improvements to the mobile app earlier this year — we redesigned the login process, localized the app into many languages, and added support for all standard classic (simple XML) dashboards.
At .conf21, we were pleased to announce that Splunk Mobile will support dashboards created with Dashboard Studio and glass tables created with Splunk IT Service Intelligence (ITSI). We know that many of our customers spend a lot of time creating beautiful dashboards using Dashboard Studio, so we wanted these same dashboards to also look beautiful on Splunk Mobile. In addition to making these dashboards look great on a mobile device, we created a natural and intuitive way to navigate your data. You have to try it to believe it.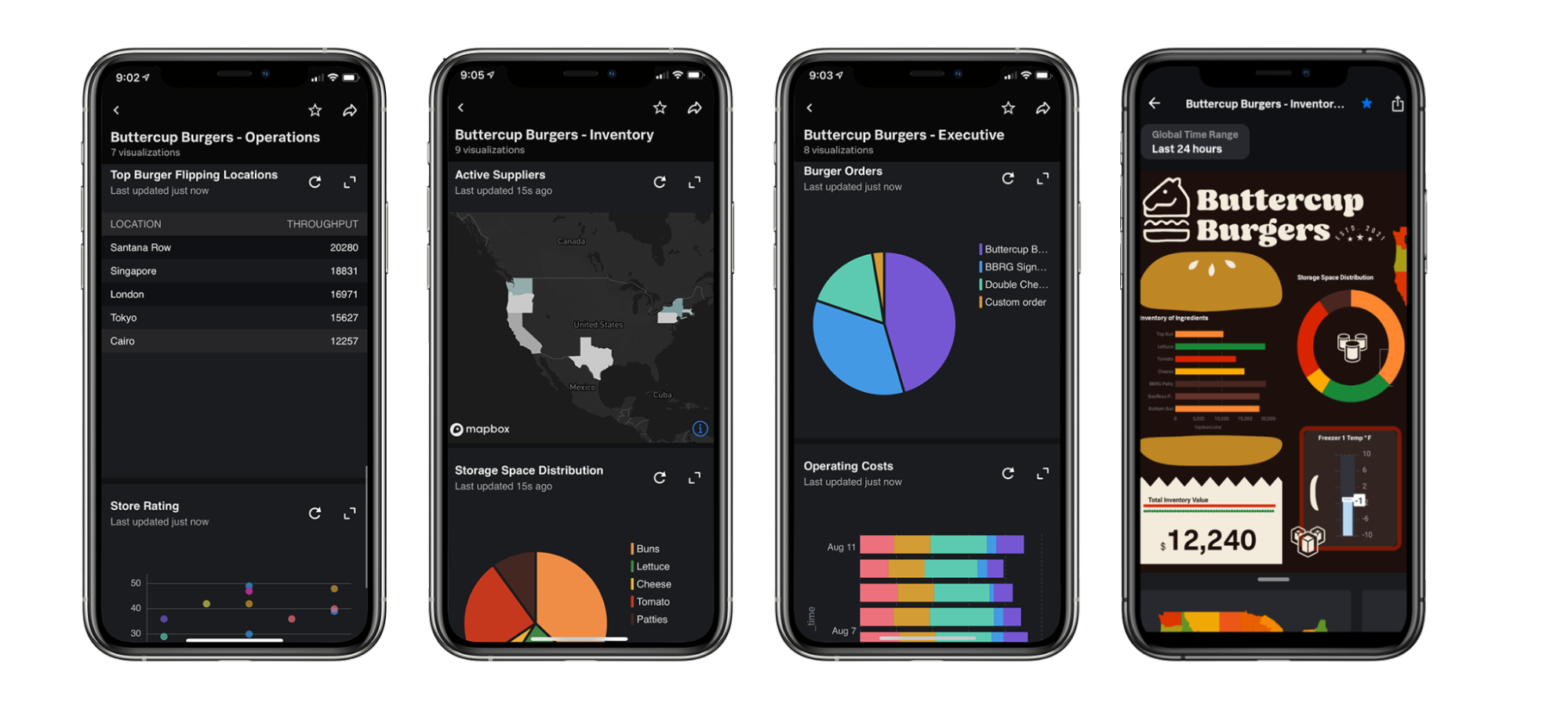 Splunk TV
Splunk TV enables your business to easily visualize data on the big screen, allowing you to quickly analyze any situation using a single or a set of dashboards. Over the past year, we made many improvements on Splunk TV across our Apple, Android, and Fire TV platforms. Regardless of the TV platform you prefer, you'll experience a consistent and unified look and feel.
At .conf21, we announced that Splunk TV will also support Dashboard Studio and ITSI Glass Tables. If you thought your Studio dashboards and ITSI Glass Tables look great on a web browser, they look even better on a large TV.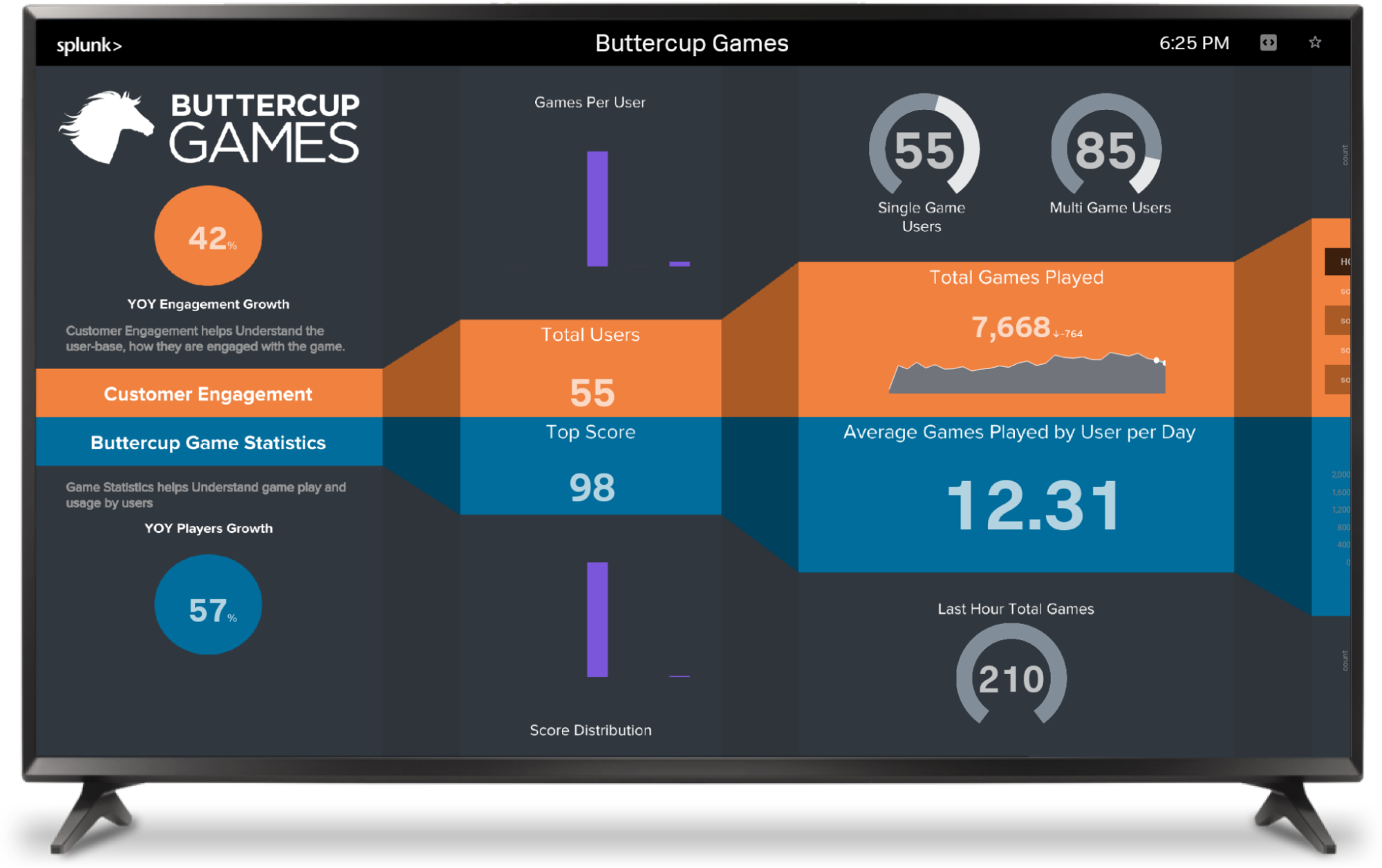 Splunk AR
Splunk Augmented Reality (AR) enriches a user's view of real world objects with contextual data insights. With Splunk AR, field technicians can quickly diagnose problems and take action right away.
At .conf21, we updated the Splunk App for AR (v2.0) with a redesigned UI to make AR deployments simpler, the introduction of Smart Workspaces to give you more control over your AR assets, and an Admin Dashboard to monitor your AR deployment. We also updated the Splunk AR iOS app (v4.0) with improvements to our groundbreaking Remote Collaboration functionality, support for non-AR workspaces, and included a tutorial mode.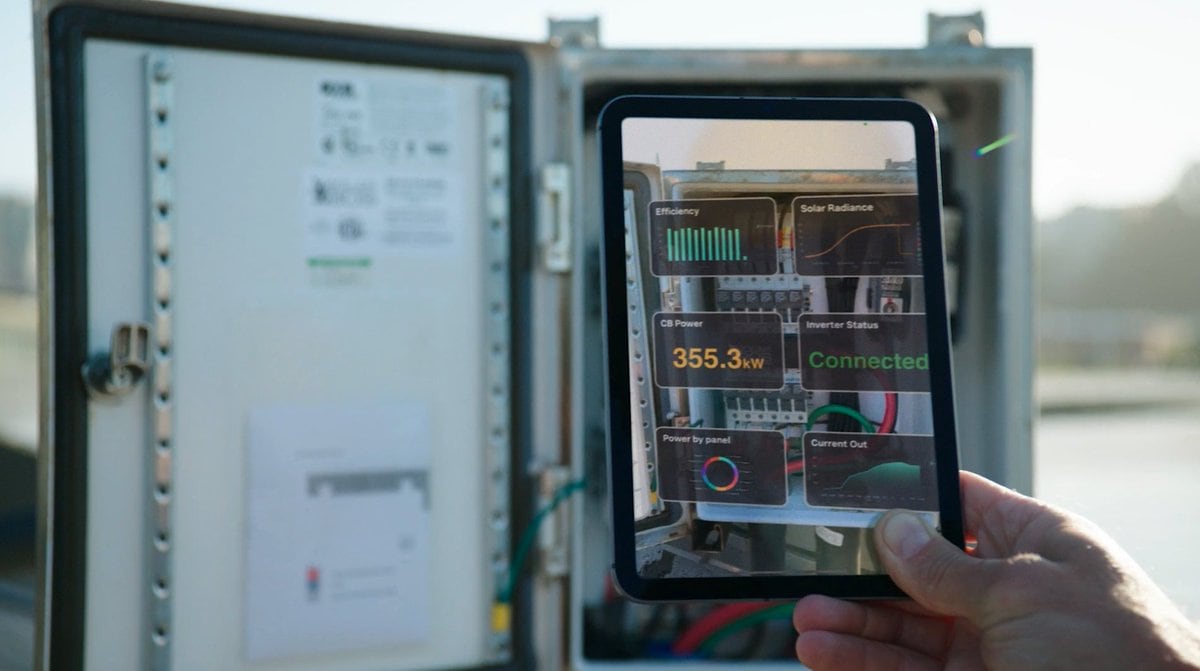 Splunk VR
For those of you who feel limited by how much data you can view and analyze due to limited monitor screens, Splunk VR unlocks an infinite, customizable canvas for displaying and interacting with your data.
At .conf21, we introduced Virtual Tours. This feature allows you to recreate a physical environment in VR then overlay Splunk visualizations on any equipment that generates data, so you can see real-time updates in context. This gives you the ability to monitor and see global facility status at any time in VR without having to wait for reports. Additionally, we introduced Desktop VR, allowing you to experience Splunk VR and join collaborative sessions with your teammates even if you don't have a VR headset.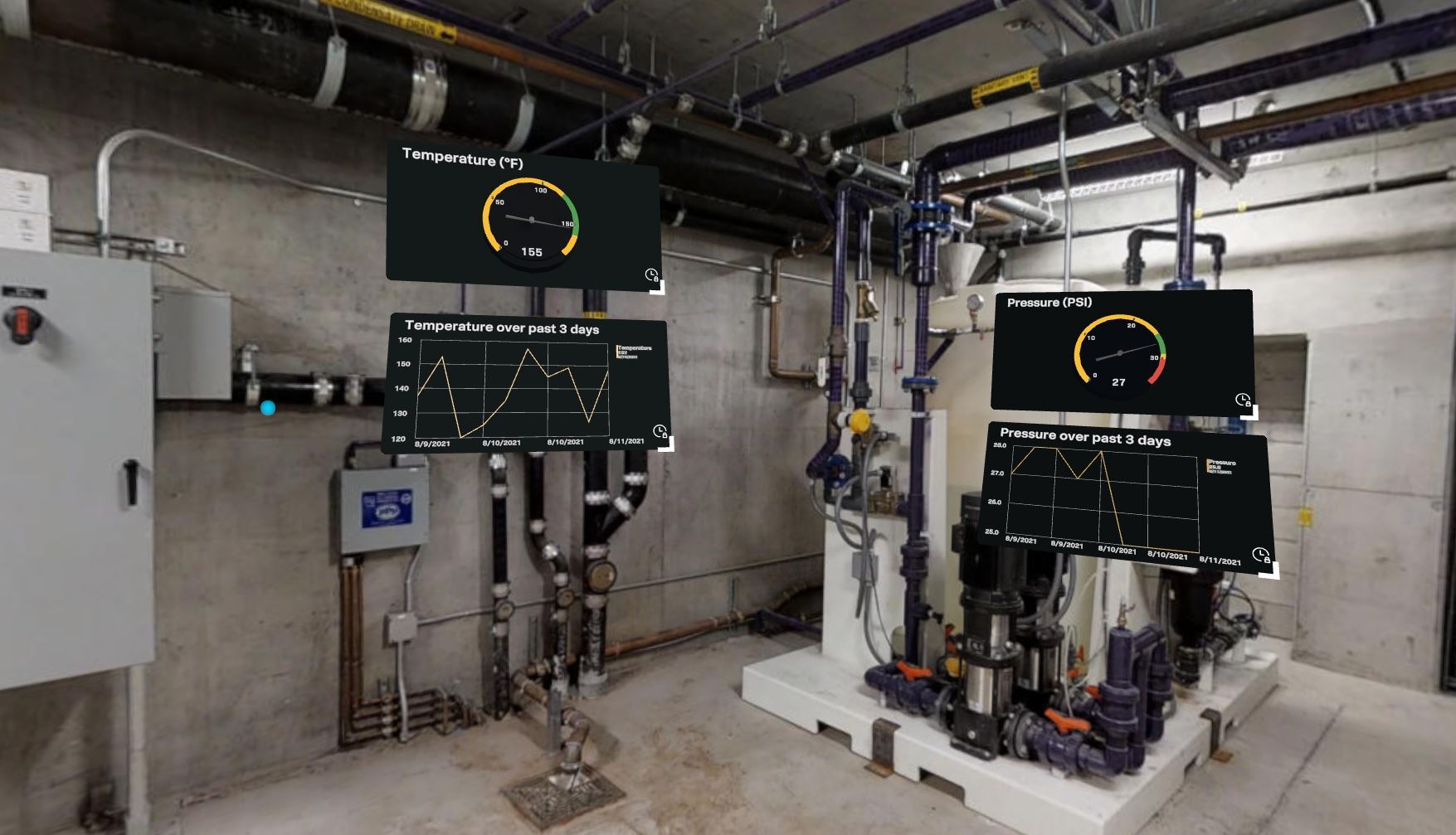 Splunk for iPad
For those of you who enjoy Splunk Mobile but wished you had a larger screen, you'll be excited to hear about the introduction of Splunk for iPad.
Splunk for iPad is designed for the iPad, taking full advantage of the large yet portable display. At .conf21, some of the new Splunk for iPad only features we released includes Annotations, enabling you to mark up your charts and easily share your findings and collaborate with your team. We also created the Data Journal, so you can take notes and record relevant historical context to understand your data better. There's also multi tasking, so you can work with multiple apps, charts, and notes at once. Whether you're a C-suite executive looking for a synthesized overview, a team collaborating to view dashboards of your operations, or simply a user wanting to view your data on a larger screen without having to pull out a laptop, Splunk for iPad is for you.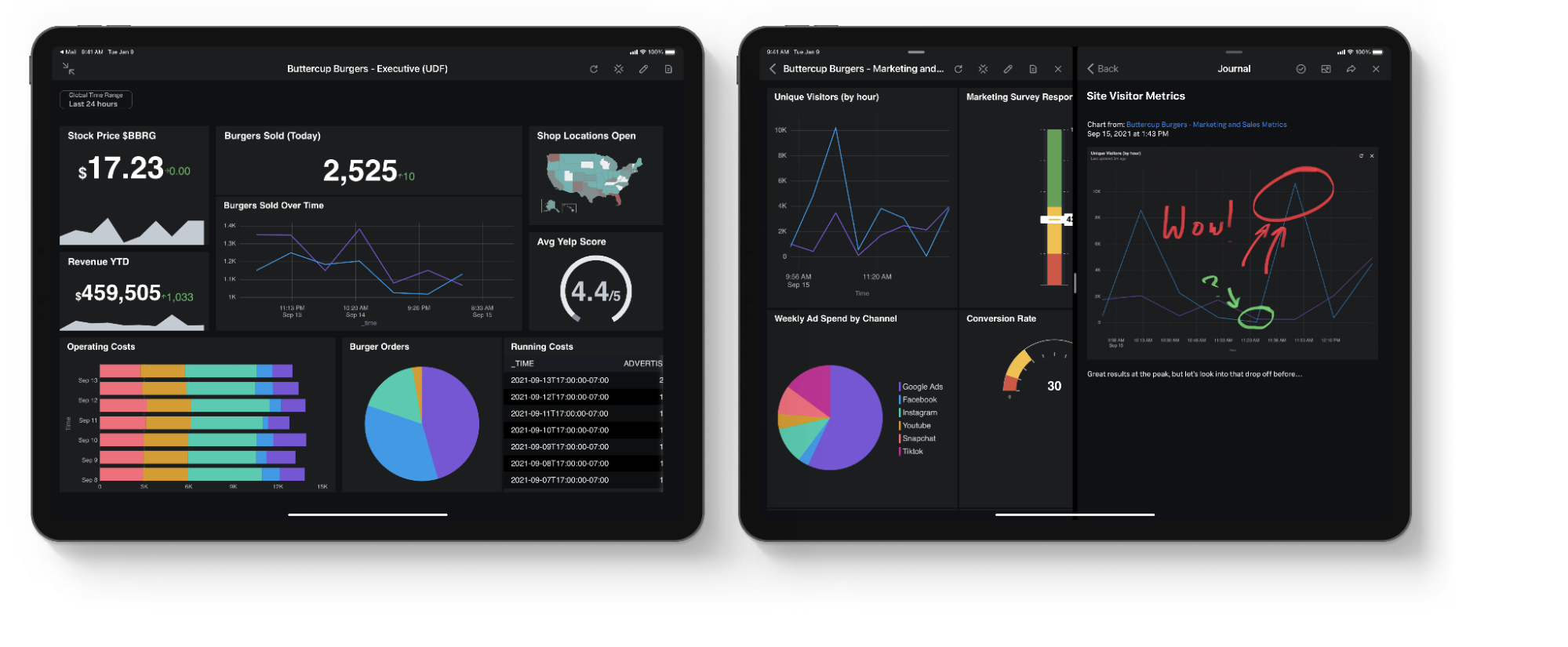 Splunk Secure Gateway
Our suite of Connected Experiences products is made possible with Splunk Secure Gateway, an app that ships with Splunk Enterprise 8.1+ and Splunk Cloud 8.1.2103+. Splunk Secure Gateway facilitates communication between mobile devices and Splunk platform instances using an end-to-end encrypted cloud service called Spacebridge. Spacebridge has been certified to meet SOC2, Type 2 and ISO 27001 standards and is HIPAA and PCI-DSS compliant.
For .conf21, we have redesigned Splunk Secure Gateway with a stunning new user interface and made it easier for admins to manage their organization's fleet of mobile devices. We were also excited to announce that Spacebridge will be available in the EU and APAC regions, Splunk Cloud Platform customers can take advantage using versions released after .conf21 with Splunk Enterprise availability to follow. Finally, for customers who are fully air-gapped, Spacebridge can also be self-managed and privately hosted.
Access Data Any Way You Like
Connecting to your Splunk data is now easier than ever — no matter where you're working! Splunk Connected Experiences extends the capabilities of Splunk beyond the desk for a seamless way to get insights. Go on, find the right Connected Experiences solution for you and access your data from anywhere at anytime!
In the coming weeks, be on the lookout for additional blog posts that deep dive into each of our announcements.
Questions or suggestions?
Splunk Ideas: Search, vote, and request enhancements to solutions
Splunk Lantern: Explore new use cases with our helpful guides
User Groups: Share and collaborate with your local Splunk community

---
This article was co-authored by Richard Shum, Director of Product Management for Connected Experiences, and Jesse Chor, VP of Engineering.
----------------------------------------------------
Thanks!
Jesse Chor