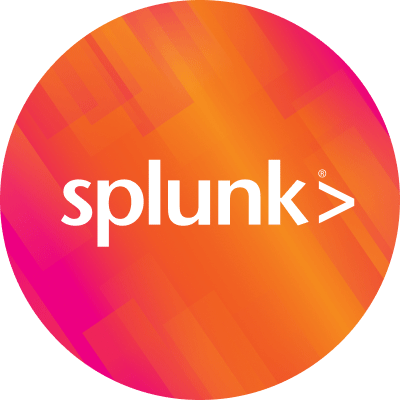 By Splunk August 10, 2021
Want to access your Splunk data on the go? We're making it easier than ever to unlock value from your data anywhere at any time.
Regardless of your role or level of technical expertise, you can use Splunk Mobile to view dashboards and take action from your mobile device. Whether you're a C-suite executive looking for a report, a NOC manager investigating an issue, or a SOC analyst uncovering an anomaly, getting answers has never been more convenient with the power of Splunk at your fingertips. Splunk Mobile is made for all organizations and roles, including yours.
In this blog post, you'll get an overview of Splunk Mobile, learn about new Splunk Mobile features, and find out how easy it is to build dashboards for Splunk Mobile.
Splunk Mobile Overview
When we think about data on the go, we know it's important to view detailed dashboards and get actionable alerts. Splunk Mobile lets you provide plenty of useful information in an alert such as dashboards you can interact with and the option to respond and take action.
Here's a quick video to show you more about Splunk Mobile:
Your Feedback in Action
Over the past few months, we've made improvements based on your feedback through Splunk Ideas. Here are some updates:
Redesigned login process makes it easier than ever to log into your Splunk platform instance.
Splunk Mobile has been localized to many languages, making it more useful to organizations deploying Splunk Mobile across their global workforce. These languages include English, French, German, Italian, Japanese, Korean, Chinese (simplified), and Chinese (traditional).
Splunk Mobile supports all standard Splunk Classic (Simple XML) dashboards.

Additionally, we made it easy to create dashboards that function beautifully on your mobile device.
Building Dashboards for Splunk Mobile is Easy
If you're already creating dashboards with the Splunk Web UI, then you already know how to build dashboards for Splunk Mobile. If you build a dashboard using the Classic (Simple XML) Dashboard builder, it's compatible with Splunk Mobile. Take a look at this quick video to learn more:
Get Splunk Mobile Now
Splunk Mobile is available on Android and iOS. Download Splunk Mobile here:
For those who are already using Splunk Mobile and providing us with feedback, thank you! Continue to post your suggestions on the Mobile board of Splunk Ideas to help us continuously improve Splunk Mobile.
Looking to learn more about Splunk Mobile? Check out this Tech Talk for a 20 minute overview webinar.
---
This article was co-authored by Richard Shum, Director of Product Management for Connected Experiences, and Jesse Chor, VP of Engineering.
----------------------------------------------------
Thanks!
Jesse Chor