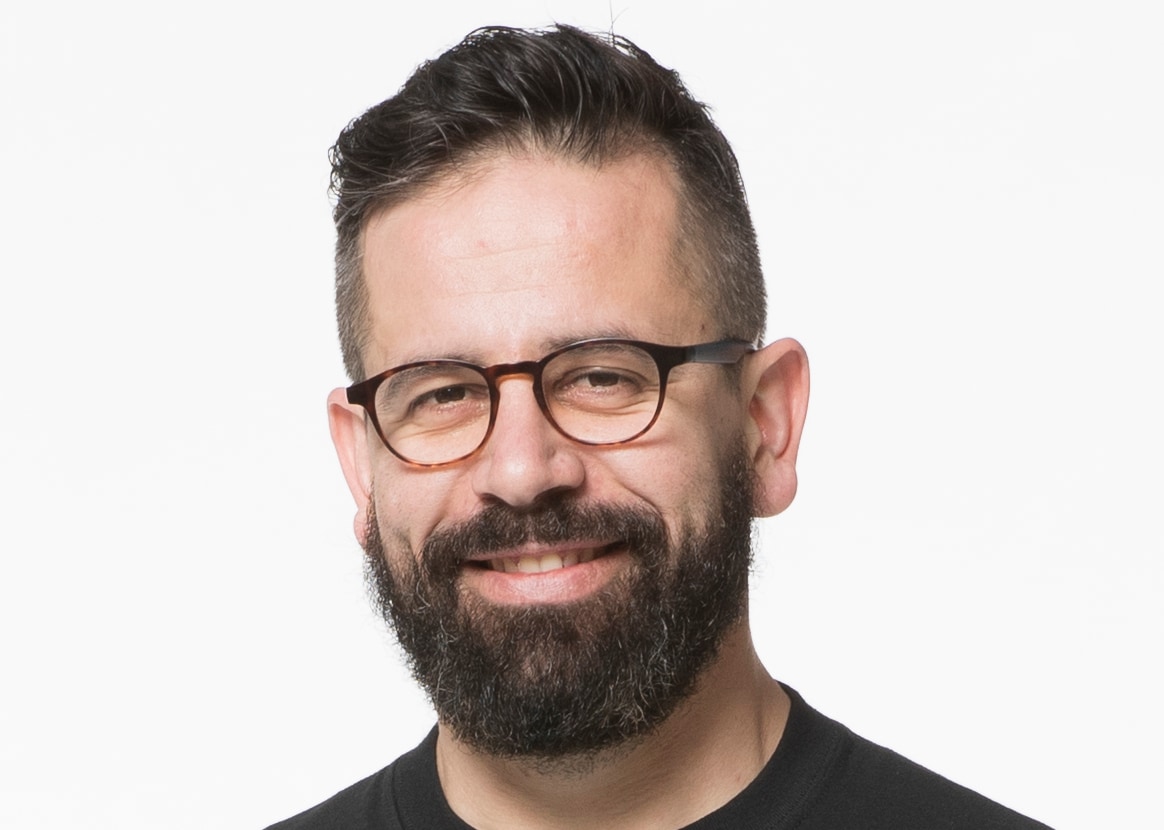 By Spiros Xanthos October 21, 2020
Today is an exciting day for Splunk! In just 12 months since the acquisition of SignalFx and Omnition, our vision of a fully integrated Observability Suite is now a reality!
As IT and DevOps teams strive to keep up with ever changing business requirements and deliver flawless customer experiences, we're seeing the pace of digital and cloud initiatives accelerate. More and more organizations are migrating workloads to the cloud, refactoring existing applications, and building new applications natively in the cloud. This results in greater complexity across multiple environments as well as a growing number of unexpected failure conditions that are even more challenging to investigate and resolve.
That's why we're announcing the beta release of our Splunk Observability Suite, the industry's most comprehensive and powerful combination of solutions designed to help IT and DevOps teams tackle new monitoring challenges that other tools simply can't effectively address.
Why Legacy Monitoring Tools Can't Get the Job Done
Cloud-native technologies like containers, Kubernetes, microservices and serverless functions unlock tremendous flexibility and accelerate time-to-market, but they also strain traditional and many so-called "modern" monitoring tools. A recent 451 Research report shows that just 11% of decision-makers are satisfied with their monitoring tools and 83% are either actively seeking new monitoring services or have plans to improve their approaches to monitoring. We've spent a lot of time with each of you, our customers, to understand where legacy monitoring falls short:
Missing data: Many monitoring tools sample or throw out data and impose limitations on the structure of data they ingest. This creates critical visibility gaps both for users and analytics algorithms, resulting in more customer-impacting issues and longer issue resolution times.
Slow performance: Containers spin up and down in a matter of minutes. Serverless functions are invoked on the order of seconds. Microservices are a complex web of interactions and relationships. Monitoring tools that weren't built to operate on the order of seconds and scale quickly to handle bursts in traffic miss issues and are ineffective.
Lack of intelligence: There's simply too much data and most monitoring tools don't come with any built-in intelligence to help make heads or tails of all the data. There are too many alerts and it takes too many people too long to figure out what the problems are.
Too many tools: Due to the issues above, tool sprawl is a real problem, causing siloed data, disjointed and swivel-chair workflows, and teams having to learn how to use multiple tools.

How You Do Observability Matters
Not all Observability is created equal. We've built a set of fully integrated products to address the problems above and more, based on a unique set of foundational capabilities.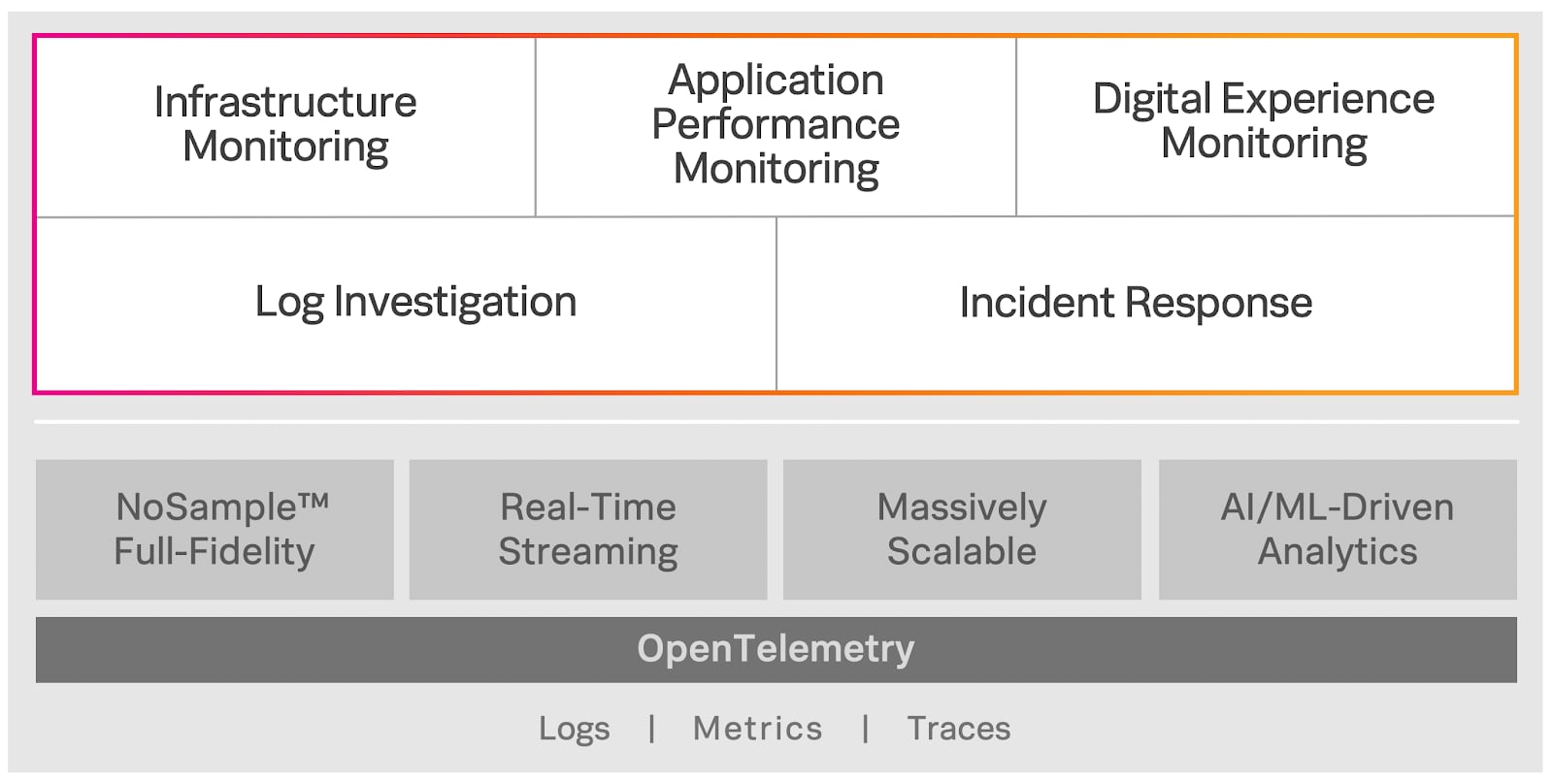 NoSample™ Full-Fidelity Ingest. The only way to troubleshoot a needle-in-a-haystack unknown failure condition is to make sure you have the data you need, when you need it. We are the only solution in the market that encourages you to send your full firehose of metric, trace and log data — no sampling, no filtering. Send us ALL your full-fidelity data and we'll guarantee that you will have the data you need when you need it.


Real-Time Streaming. Today's systems are programmable and remediation can be automated, so the difference between seconds and minutes of alert latency can have a meaningful impact on your MTTR. We're the only solution built on a real-time streaming architecture that enables you to detect and alert on critical patterns within seconds, irrespective of data structure or format. We process the entire firehose of data as it comes in and produce insights within seconds, not minutes.


Massively Scalable. To meet the needs of any environment no matter how large or how complex, we've built a massively scalable and highly flexible architecture. We are the only solution in the market that can scale to petabytes of daily log ingest and millions of metrics and traces a second, all while maintaining the performance and responsiveness you expect.


AI/ML-Driven Analytics. To quickly process all this data, you need real-time analytics to surface the patterns that are relevant to you and proactively deliver actionable insights. We're the only solution with rich, built-in AI/ML capabilities that correlates data from multiple sources in real-time, creates dynamic baselines in-stream, and provides directed troubleshooting that points users to the root cause of problems during incidents. We cut through noise and short-circuit your people-intensive troubleshooting processes, dramatically reducing MTTD and MTTR, and eliminating large war-rooms.


OpenTelemetry. We're also embracing open standards and standardizing data collection for the Suite using OpenTelemetry so that you can get maximum value quickly and easily while maintaining control of your data. OpenTelemetry is the most active CNCF project behind only Kubernetes. It's the future of data collection, democratizing access to all telemetry data as well as helping organizations avoid vendor lock-in. As co-founders of OpenTelemetry, we are 100% committed to it and have been the most active contributor to the project over the past year, and have announced even more contributions this week.

Our Observability Suite is purpose-built with all of these capabilities to help you maintain the highest levels of business performance and adaptability, improve release quality & velocity, improve developer efficiency, minimize downtime, and deliver world-class digital experiences.
Finally, All Your Data In One Place
All of these capabilities underpin the Observability Suite, which provides a single, consistent user experience across all metric, trace and log data. It gives users a seamless and streamlined workflow for monitoring, troubleshooting, and investigation — making it easy to go from problem detection to resolution in minutes. Whether you're a front-end developer who needs to know what end customers are experiencing, a back-end developer building APIs and services or an SRE who's frequently on-call, the Splunk Observability Suite helps you get the insight you need and collaborate with the people who can quickly resolve outages.
The Splunk Observability Suite brings together our best-in-class products, including:
Splunk Infrastructure Monitoring: Real-time, massively scalable and AI-driven infrastructure monitoring for any hybrid or multicloud environment.
Splunk APM: Real-time, NoSample™ full-fidelity application performance monitoring and AI-driven directed troubleshooting.
*NEW* Splunk RUM: Our new front-end user monitoring product built with the same real-time, full-fidelity and AI-driven capabilities as Splunk APM. Together, Splunk APM and Splunk RUM provide the industry's only end-to-end full-fidelity visibility across the entire user transaction.
Splunk On-Call: Intelligent and automated incident response and collaboration.
*NEW* Splunk Log Observer: Purpose-built for DevOps users and use cases, Log Observer brings the power of Splunk logging to SREs, DevOps engineers and developers that need a troubleshooting-oriented logging experience.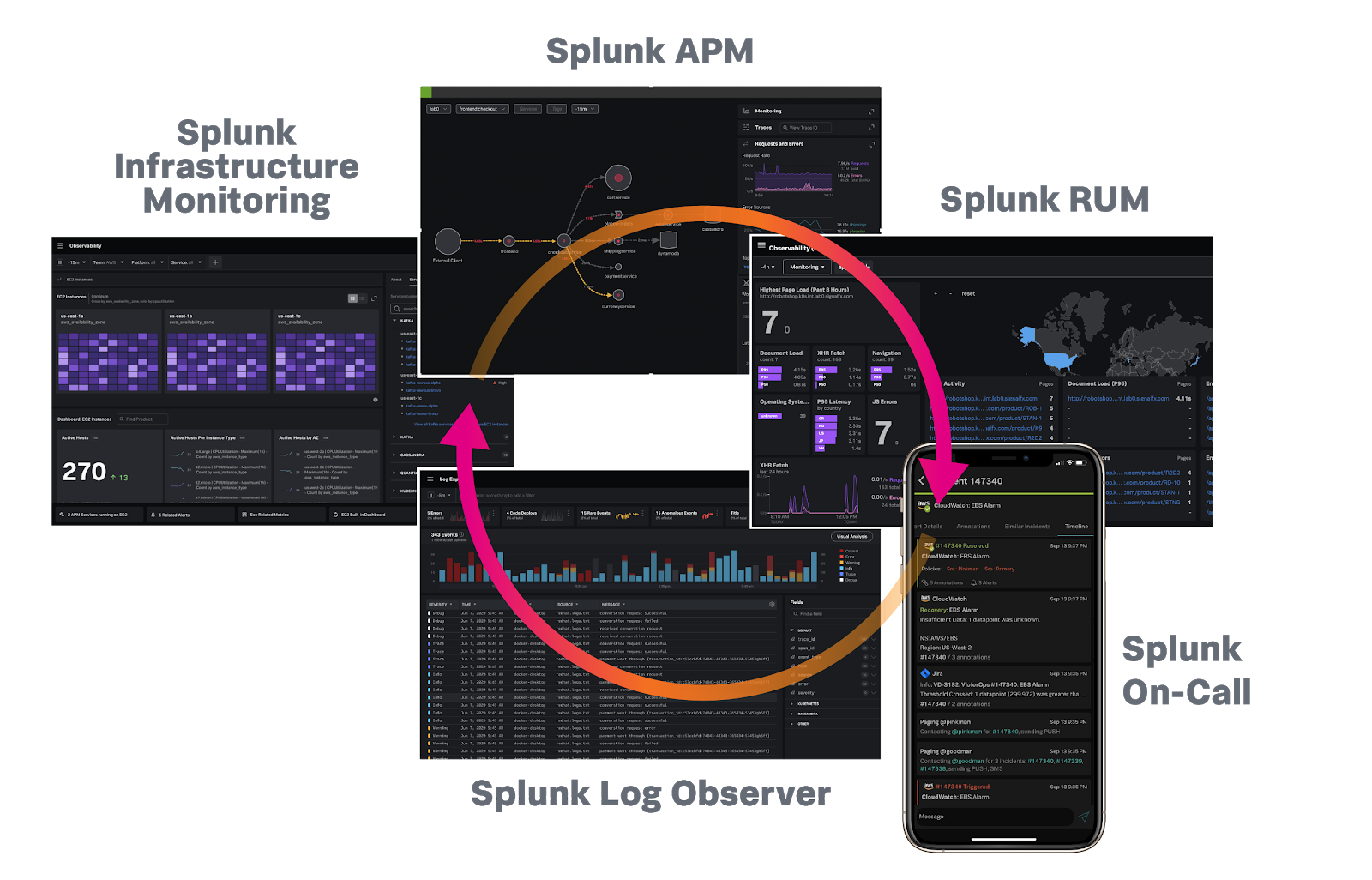 And we're not stopping there! We just announced the acquisition of Plumbr and our intent to acquire Rigor. Plumbr is an Estonia-based company that has deep expertise in APM technology including Java profiling, byte code instrumentation, database monitoring, and real user monitoring. Rigor is an Atlanta-based APM company that offers advanced synthetic monitoring and optimization tools that help organizations ensure the highest performance and best possible user experiences for web applications. By bringing Plumbr and Rigor into our Observability Suite, we are expanding the capabilities of our best-in-class APM solution and rounding out our DEM solution to offer both RUM and Synthetics.
Splunk – Your One-Stop Shop
Every conversation I have with our customers is about the need for better monitoring to support increasingly complex environments and applications, deliver the best possible end user experiences, and tool consolidation. With our best-of-breed products tightly integrated into the Observability Suite, we're able to offer a single, comprehensive view across all your data and all your systems so that your teams can operate effectively and efficiently while streamlining workflows, training and budgets. Choosing a single provider for the capabilities you need has never been easier. And the best part is that they're all available from one place — Splunk!
To learn more about Splunk Observability, visit our website. Sign up for the Observability Suite Beta program here.
Also, be sure to join us at .conf20 this week where we have a number of sessions on Splunk Observability, Splunk Infrastructure Monitoring, Splunk APM, Splunk RUM, Splunk Log Observer, Splunk On-Call and OpenTelemetry.
---
Follow all the conversations coming out of #splunkconf20!