Monitor any environment on a massively scalable streaming architecture

Instant Value With 200+ Integrations and OOB Dashboards
Open, flexible data collection and rapid visualizations of services in seconds
Product Capabilities
Monitor infrastructure performance in real-time at cloud scale through predictive streaming analytics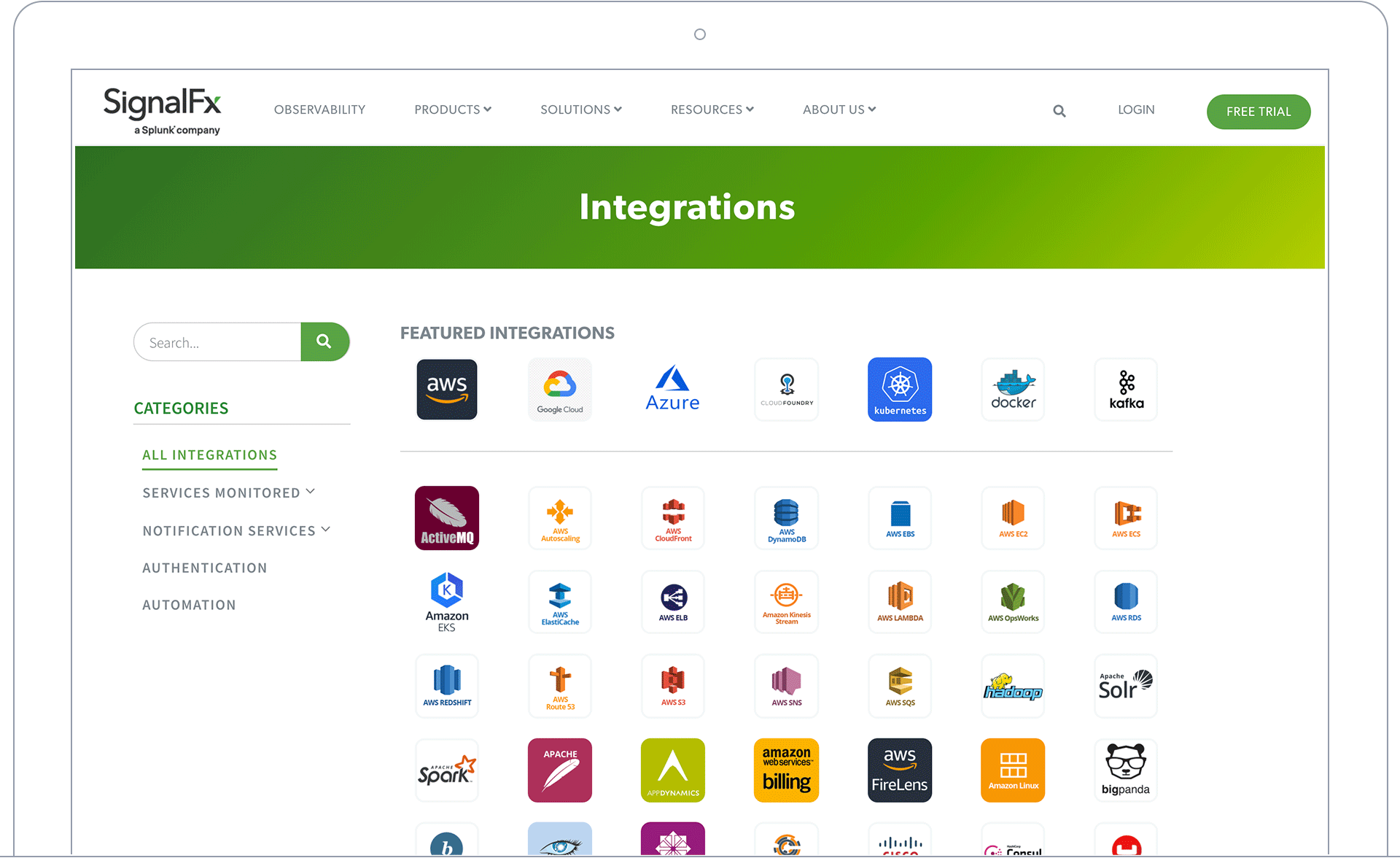 Instant Visualization
Over 200 pre-built integrations for cloud services and out-of-the-box dashboards for rapid visualization of your entire stack. Autodiscover, breakdown, group, and explore clouds, services and systems. Quickly and easily understand how your infrastructure behaves across different services, availability zones, Kubernetes clusters and more.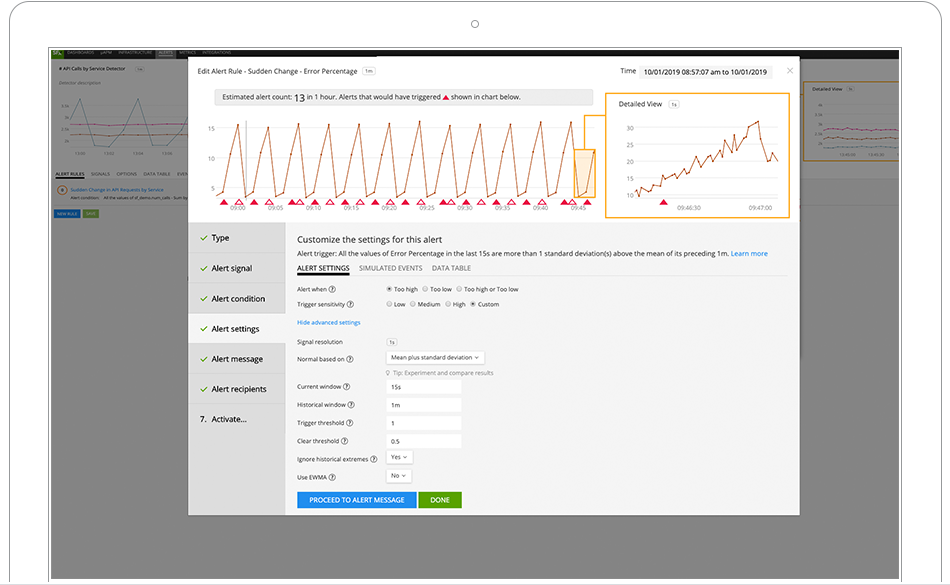 Real-Time Actionable Alerts
Act before infrastructure performance affects end-user experience. With built-in data science, Splunk instantly and accurately alerts on dynamic thresholds, multiple conditions and complex rules to eliminate alert storms and dramatically reduce mean-time-to-detect.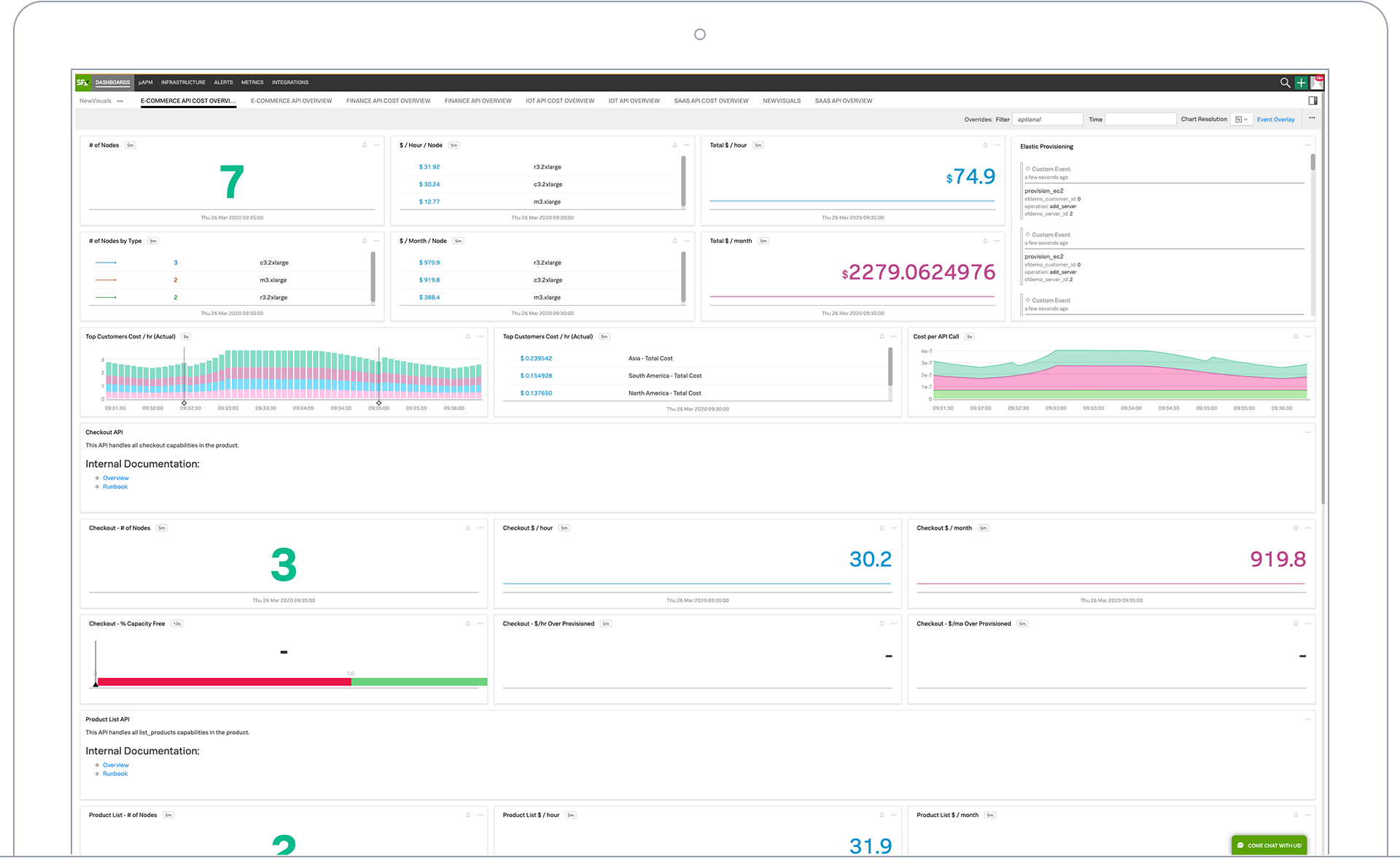 Deep Business Insights
Answer business-critical questions like, "Are our services contributing to a good experience for the consumer?" Monitor SLOs and SLIs with instant, service-level insights. Additionally, custom metrics for business KPIs means you can track the number of products sold, cost per workload and more in real time.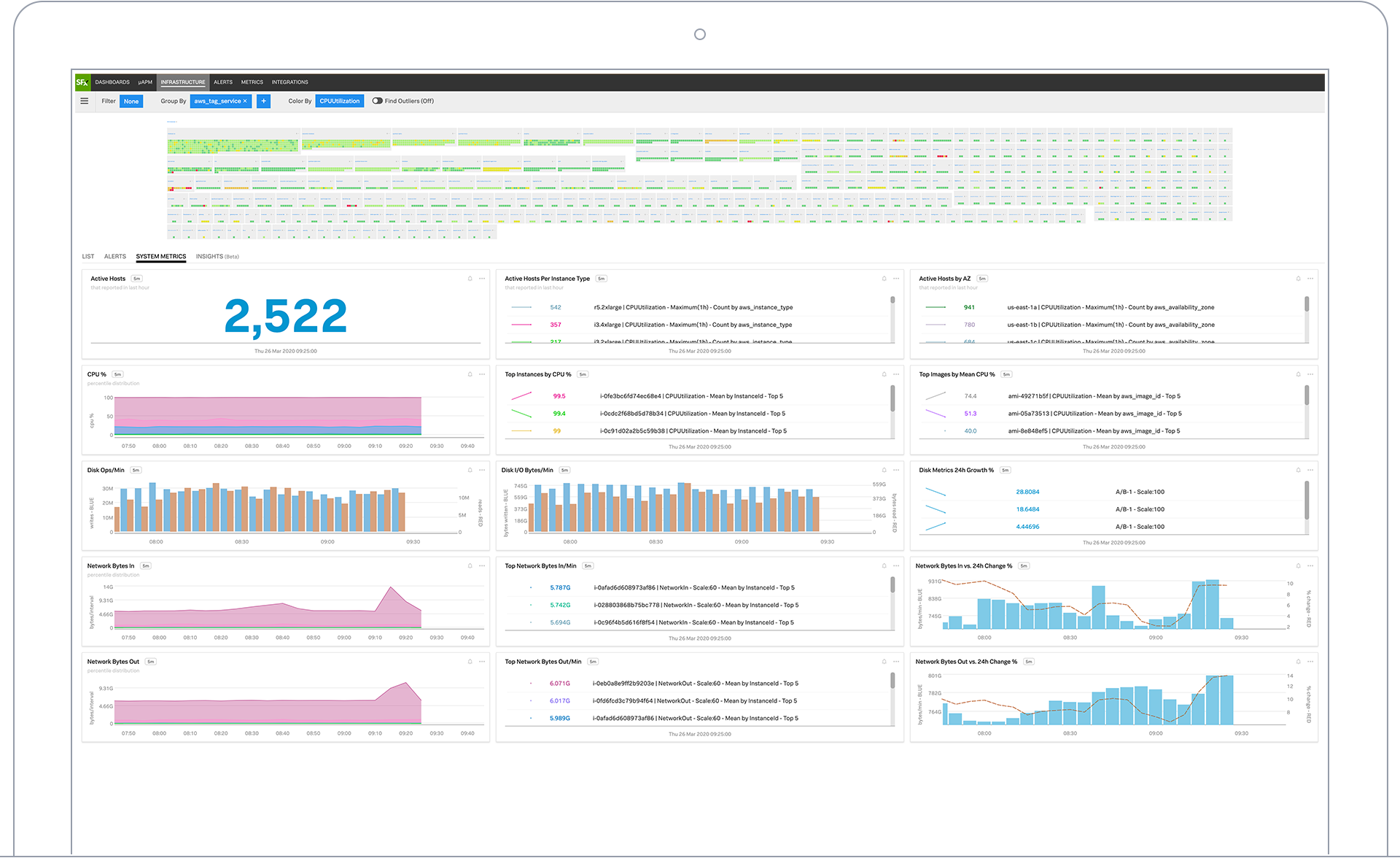 Scale With Confidence
Analyze performance across hundreds of thousands of ephemeral components, multiple deployment environments, application versions and billions of events. Achieve DevOps agility with monitoring-as-code. Drive closed-loop automation such as auto-scaling to ensure a flawless end-user experience.

We are now able to send and analyze metrics with four times more granularity than we had before, and predict outages on our customers' instances of AWS before Amazon does.
Previous
Next

What can you do with Splunk?