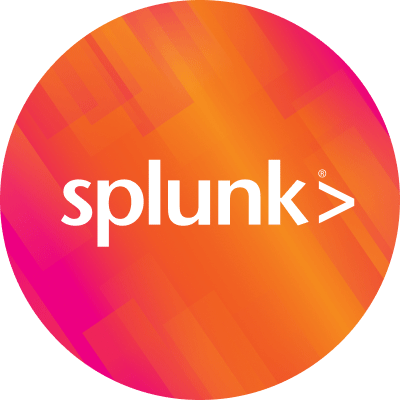 By Splunk May 18, 2021
Hey, Splunk friends –
Have you always wanted to be a .conf speaker? Unsure if your story is sweet enough to get selected? A little nervous, with sweaty palms on that mouse when you hover over the 'Submit proposal' button? Quit being a scaredy (or a smelly) cat! Hop to it, pals! Call for Speakers closes on May 20 at 11:59pm PDT and we want to see YOU on stage for .conf21 – whether the stage is in Las Vegas or your living room couch. That's right we "PIVOT"ed again this year and we've gone hybrid.
If you're still on the fence about whether or not to submit, here are some last minute thoughts to convince you to submit your .conf21 speaking proposal. You got this!
Why should you submit to speak at .conf? SO MANY REASONS!
If you're accepted, you get a free pass. Holler! Who doesn't love free?!
Love to be on stage? Great. Rather present from your living room? Sweet. This year, you can present in whatever location you feel most comfortable. And .conf hoodies look awesome either way.
You get a Planning Manager. Why is this cool? Planning Managers help you ensure you stick to your timelines and deliverables. They'll be there for you and will become your best .conf friend.
You get a Session Content Reviewer. These gems are Splunk whizzes who not only understand our products, but also understand what .conf attendees like to hear. Session Content Reviewers are your wingpeople, and help you build out your slides and presentation to make sure you shine, Splunk star, shine.
Top-notch speaker coach Steve. You not only get a Planning Manager and a Session Content Reviewer. You ALSO get time with our top-notch speaker coach, Steve, who will help you feel more confident, give you professional tips on how to best tell your story and deliver the best message for your .conf audience. We can hear the applause now, both in Vegas and online.
Splunk speaker swag. Say that 10x fast.
What? Give you tips on what to put in your submission? We'll do better. WE'LL TELL YOU LAST YEAR'S TOP SESSIONS so you can learn from the best!
Here are some of the top sessions from .conf20 from each of our 7 tracks. Why should you peruse these titles and abstracts? You can use these top sessions and all other titles and abstracts posted on .conf online to get an idea of what we're looking for. Go. Quick! Now!
How you doin'? Are you ready to click that 'Submit proposal' button? Don't worry. Remember, meat in the trifle is good. We want to hear your story.
Our goal is for you to feel supported with your submission idea. This year, we've focused on making our Call for Speakers content easy for you to find, so you can make your submission stick out from the rest, and be selected to present at .conf. In case you missed this year's cheat sheet docs, we're going to go ahead and list them out here for you, easy peasy:
We "were on a break", but we aren't now! No more worries about will we or won't we (travel). You've got reasons to submit. You've got the best sessions from last year to review and model. And you've got a slew of resources we put together just for you, because we know you want to be a .conf21 speaker.
So do it. Can this BE any easier?
Go now. Submit for .conf21 Call for Speakers today.
We can't wait to see you either on-line or in Las Vegas!
----------------------------------------------------
Thanks!
Leslie Hasvold