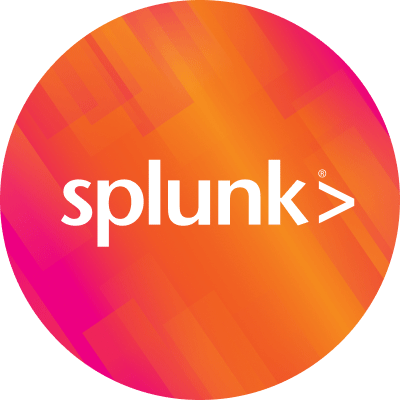 By Splunk October 20, 2020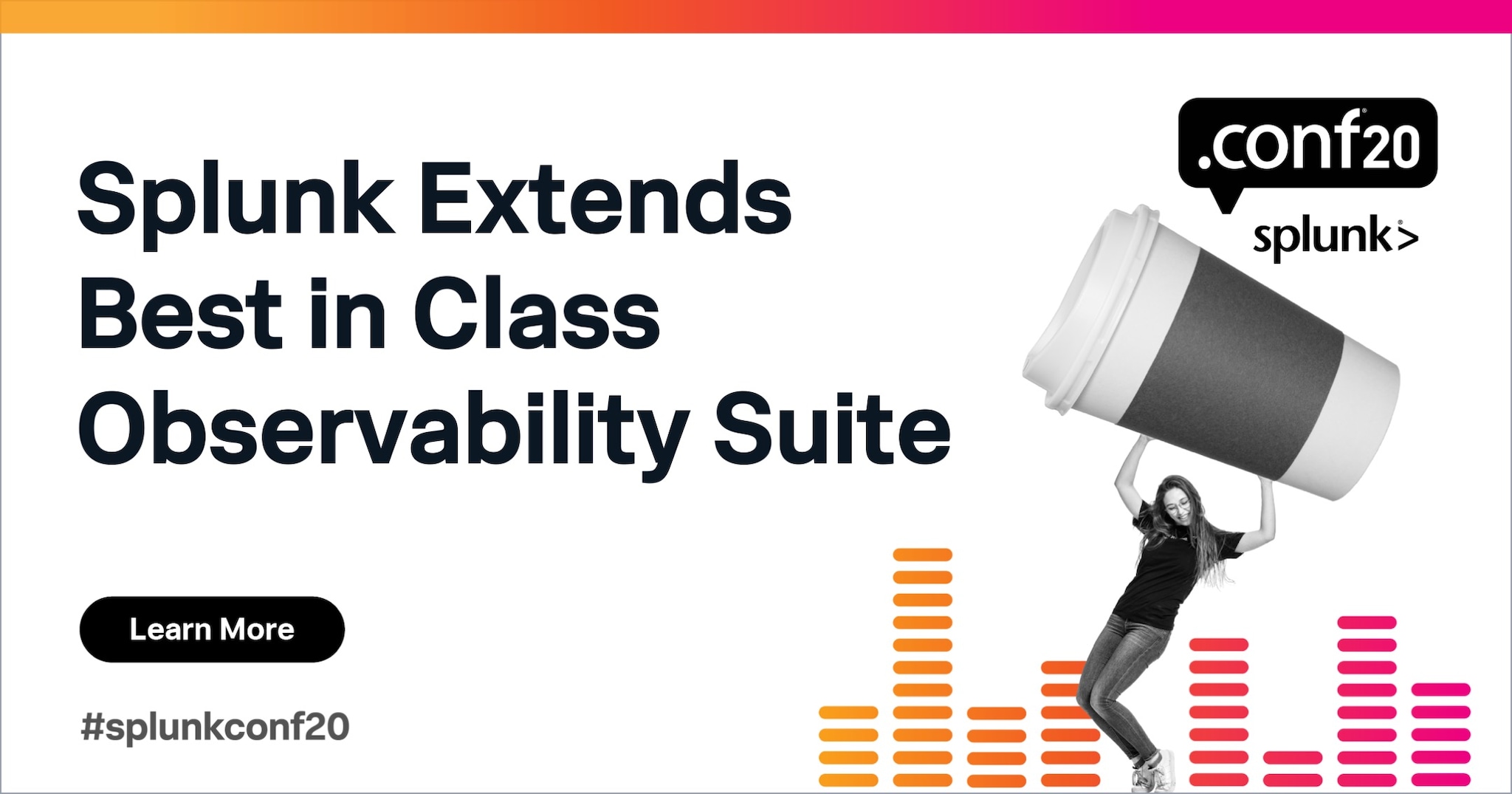 We'll remember 2020 for many reasons, but when it comes to technology, one message stands out: 2020 is the year IT became an essential service. Companies hoping to stay competitive by ramping up their digital operations have felt the need for data-driven, ML-powered application performance management (APM) to ensure maximum performance and world-class customer experiences. They've also learned the value of open-source data collection for helping IT teams innovate faster and rapidly deliver competitive user experiences.
We Were Ready For This.
Splunk has been looking around the corners on behalf of our customers, so they can stay focused on meeting their business goals. We've been solving the biggest, most complex IT issues for the world's biggest companies, while at the same time seeking out the best teams with the best technologies to become part of the Splunk Data-to-Everything Platform.
Last year we acquired SignalFx and Omnition to bring our vision of an enterprise-grade Splunk Observability offering to life. Combining the innovative technologies from these companies, we delivered the industry's best-in-class APM solution earlier this year which was recognized by Gartner as Visionary.

This Year, We're Going Even Further.
To maintain our leadership in the APM market and ensure we're able to provide the broadest coverage for any application, existing and new, as well as provide end-to-end visibility all the way to the end user, we will be enhancing our capabilities with byte-code instrumentation, Java profiling & Digital Experience Management (DEM) with the planned acquisition of two incredible, innovative companies.
Today Splunk is announcing its acquisition of Plumbr and its intent to acquire Rigor, two companies with deep expertise and intellectual property that extend Splunk's end-to-end observability solution to be the most comprehensive, practical and proven in the industry.
Plumbr has deep expertise in APM technology including Java profiling, byte code instrumentation (BCI), database monitoring and real user monitoring. Plumbr will help us equip customers with the power of Java Profiling and BCI, which is critical for deep visibility into traditional Java and .Net enterprise applications.


Rigor offers advanced synthetic monitoring and optimization tools that help organizations ensure the highest performance and best possible user experiences for web applications. Rigor will round out our capabilities in DEM and allow us to offer customers both real user monitoring (RUM) and synthetic monitoring, together on a single platform. Plus, Rigor's solutions complement our newly announced RUM offering as part of our Observability Suite.

We plan to contribute significant portions of the applicable technology to the OpenTelemetry project, which we co-founded and for which we're now the most active contributor. We're proud of all the work our team has done on OpenTelemetry and are excited to see the traction it's getting in the industry. OpenTelemetry is now the second most active project in the CNCF behind only Kubernetes. Our vision of open, flexible instrumentation for APM fueling the world's best-in-class Observability is becoming a reality.
I'm really looking forward to showing off our new Observability Suite — including APM — at .conf20, and how it incorporates our sleek and modern UI. I've spoken many times about my passion for design and the ways it contributes to productivity and performance. Our Observability Suite gives users a single, consistent user experience across all their data and, more importantly, a seamless workflow across monitoring, troubleshooting and investigation of any infrastructure or application problem. With these updates, our Observability Suite provides unmatched business value.
Together, the integration of Plumbr and intended acquisition of Rigor will accelerate our vision of delivering a comprehensive Observability Suite with best-in-class APM and DEM for all applications, existing and new. In fact, I'd go so far as to say that Splunk's Observability Suite not only sets up our customers for future growth but also gives them an unprecedented competitive advantage today.
To learn more, be sure to attend all of our keynotes at and our Observability Super Session (APP1938) at .conf20 to hear about Splunk's biggest innovations of the year, including our Splunk Observability Suite and our newly acquired APM capabilities.
---
Follow all the conversations coming out of #splunkconf20!
----------------------------------------------------
Thanks!
Tim Tully