Escalate incidents automatically

Escalation policies, suggested responders, team views and automated war-room setup mobilize teams to solve problems quickly.

In 12 months, our mean time to acknowledge came down from 4 hours to 20 minutes. Now we're 3 years in, and we're under 2 minutes.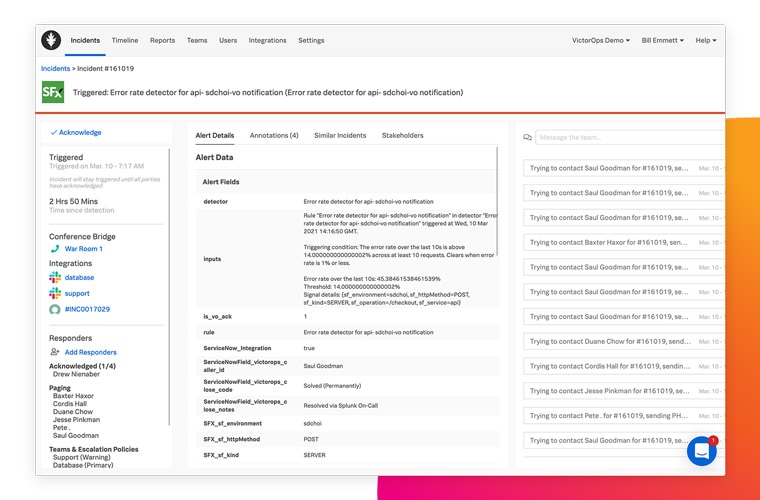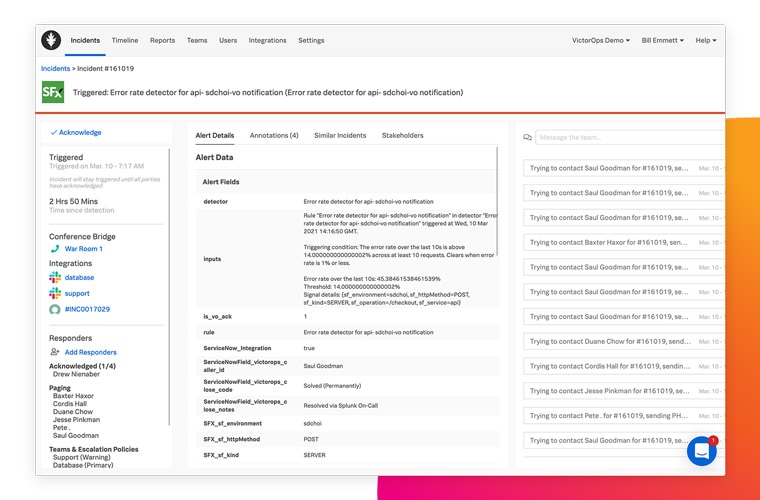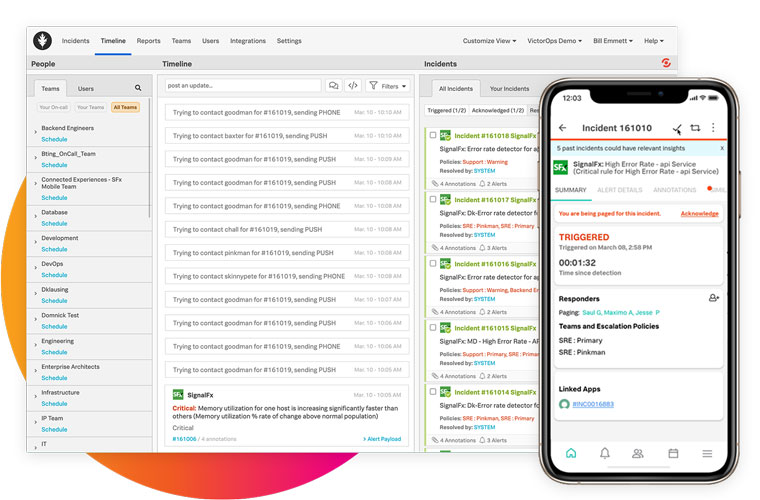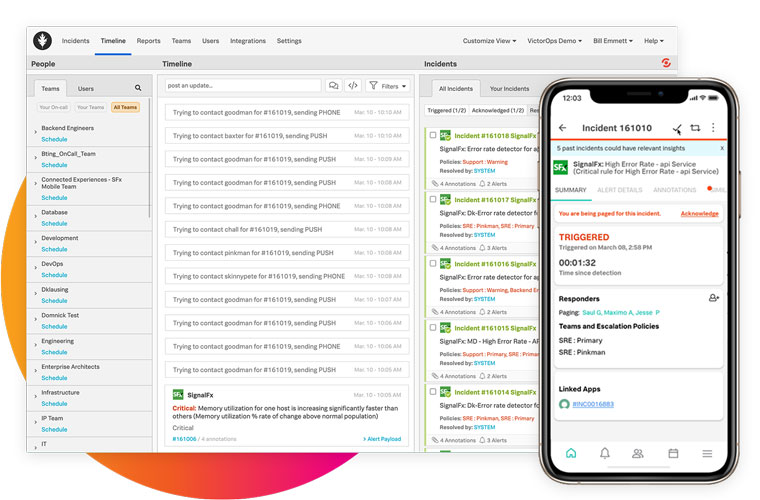 Built-in collaboration on mobile

Break away from desktop with native iOS and Android apps and receive metadata-rich notifications directly to any device. Act, resolve, reroute, even snooze alerts, all within the app.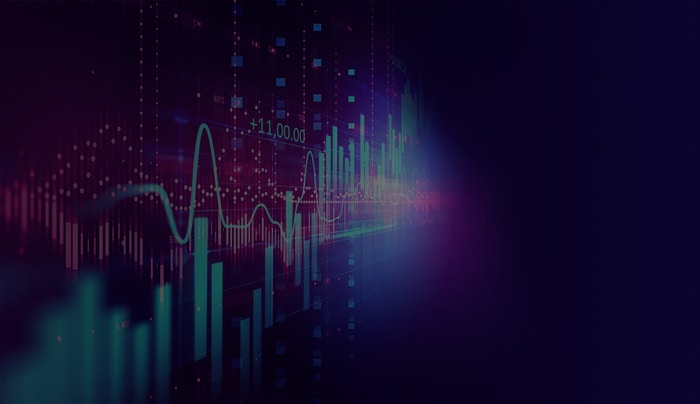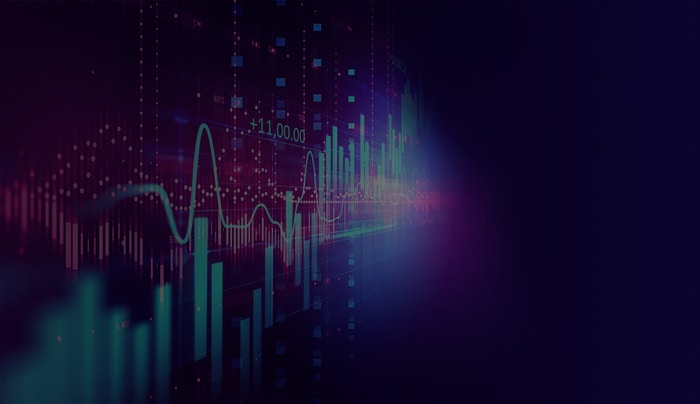 CUSTOMER STORY PSCU Finds and Fixes Problems Faster Through Automation
No matter what you do, you're going to have failures. The sooner you know, the sooner you can repair it, and the better you protect your user experience.