Use Cases
Predictive Maintenance
Real-time and predictive insights with Splunk Industrial Asset Intelligence (IAI)

Shift From Reactive to Proactive Operations With Real-Time Analytics
Lead the industry 4.0 revolution with predictive maintenance analytics

Predict Failure with Machine Learning
Forecast and predict the downtime of your critical industrial assets with statistical and machine learning capabilities

Improve Plant Performance with Smart Manufacturing

Become an adaptive, connected industrial company with proactive industrial asset management, maintenance and performance

Uncover Underlying Machine Issues
Drill-down into the health of assets and shorten investigation cycles with visual analysis of thresholds, alarms, indicators and trends
Why Splunk for Predictive Maintenance?
Avoid equipment failure and other production issues that can cost your organization. Reduce high-cost emergency repairs and unncessary routine preventative maintenance with Splunk.

It is challenging to discern real business value from large data volumes, especially when it comes to data originating across IT, operational technology (OT) and IoT assets. Create a unified source of truth with Splunk DB Connect.

OT teams often lag behind their IT counterparts in their technology stack. Splunk lets those teams take advantage of transformative trends from the cloud to machine learning and AI.

Splunk Enterprise helps us improve reliability and availability of our assets so that we can keep locomotives in service better. This enables us to deliver a better service to our customers, which ultimately makes us more competitive.
Previous
Next

Product Capabilities
Improve asset availability and performance with Splunk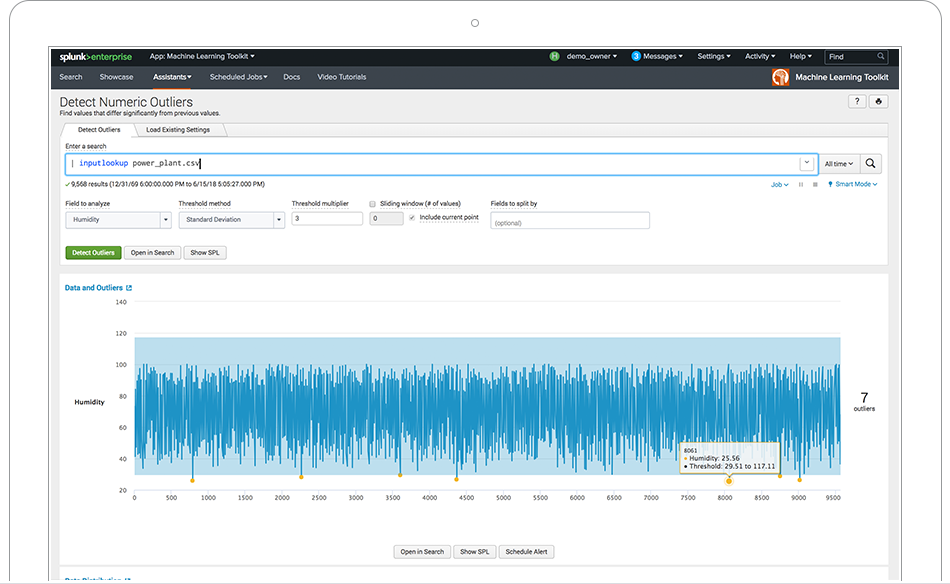 Minimize Unplanned Downtime
Cut through the noise using alarms and anomaly detection and get critical information into the hands of those that need it most—maintenance technicians and operators. Eliminate costly routine preventative maintenance that introduces risks and decreases availability.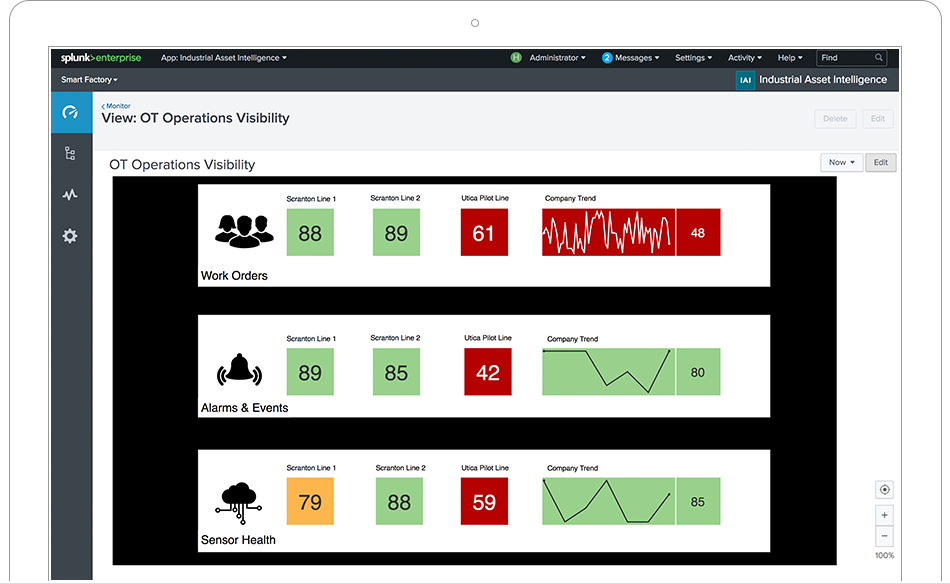 Get a Simple View of Complex Industrial Data
Eliminate technology, data and people silos with seamless integration of data across disparate Industrial Control Systems (ICS), sensors and applications. Create customized views and analyses of industrial KPIs and prioritize alarms on the performance of critical industrial assets.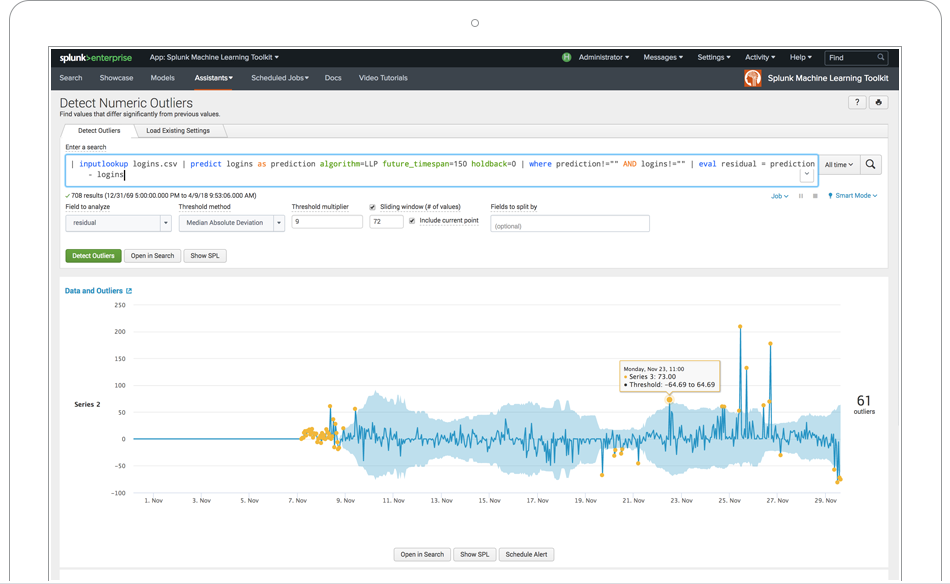 Shift From Reactive to Proactive Industrial Operations
Diagnose alarms and anomalies in real-time and accelerate the response to issues without affecting production. Understand with context how issues impact services across your OT and IT silos. Speed up investigations by organizing, correlating and profiling relevant metrics and events for quick diagnosis.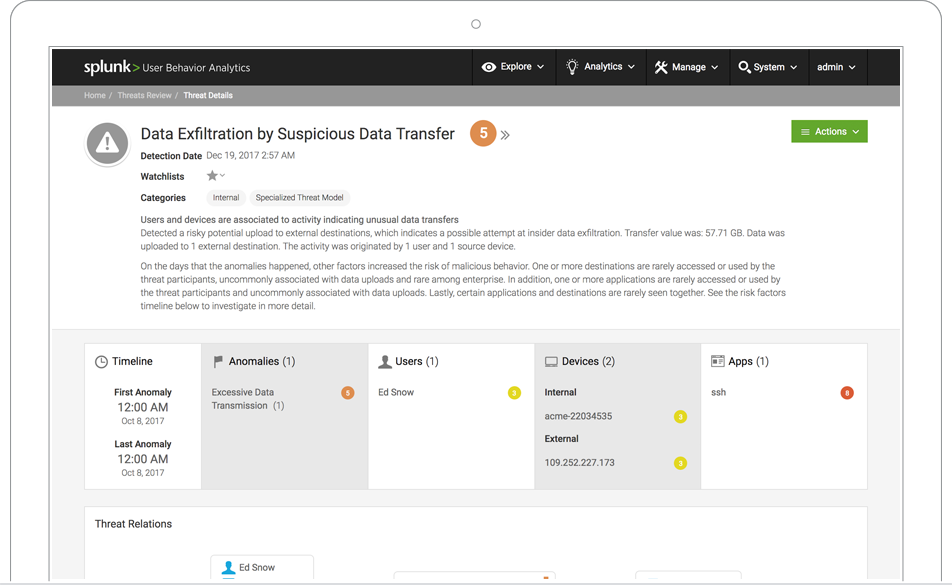 Get Started Quickly
Install quickly, connect to any industrial data source effortlessly and begin interacting with the data immediately. Accelerate insights with real-time views and situational awareness, improving overall plant performance.


Manufacturing
Optimize overall equipment effectiveness (OEE) with real-time operational visibility across IT, OT and IoT sources
Boost Asset Health


Energy and Utilities
Improve operator visibility and drive machine uptime with a consolidated view of your industrial data
Keep the Lights On


Public Sector
Drive fleet efficiency across your operations to improve margins and better serve your customers
Live Smarter

What can you do with Splunk?