Better Understand Analytics-Driven Security for IoT
Stay secure and keep a finger on the pulse of your operational technology and assets

Understand Your Risk

Get comprehensive, real-time visibility across your operational technology, SCADA and security infrastructure

Streamline Security Operations

Conduct rapid investigations with ad-hoc searches and dynamic visual correlations that identify anomalous activities

Mitigate Production Disruption

Reduce production downtime by detecting and remediating insider and outsider threats before it's too late
Why Splunk for OT Security?
Efficiently implement cybersecurity monitoring within OT and ICS environments. Encompass multiple controls systems and assets to help secure and support virtual and physical processes.

Industrial assets from pipelines to windmills to on-premise assets need to stay secure. Learn how Splunk increases operational and security visibility across systems and infrastructure.

Gone are the days of no visiblity into OT environments, lack of asset control and poor undestanding of critical OT components. Stay safe and compliant with a strong, analytics-driven security posture.

Product Capabilities
Protect your most important industrial assets with continuous monitoring and alerting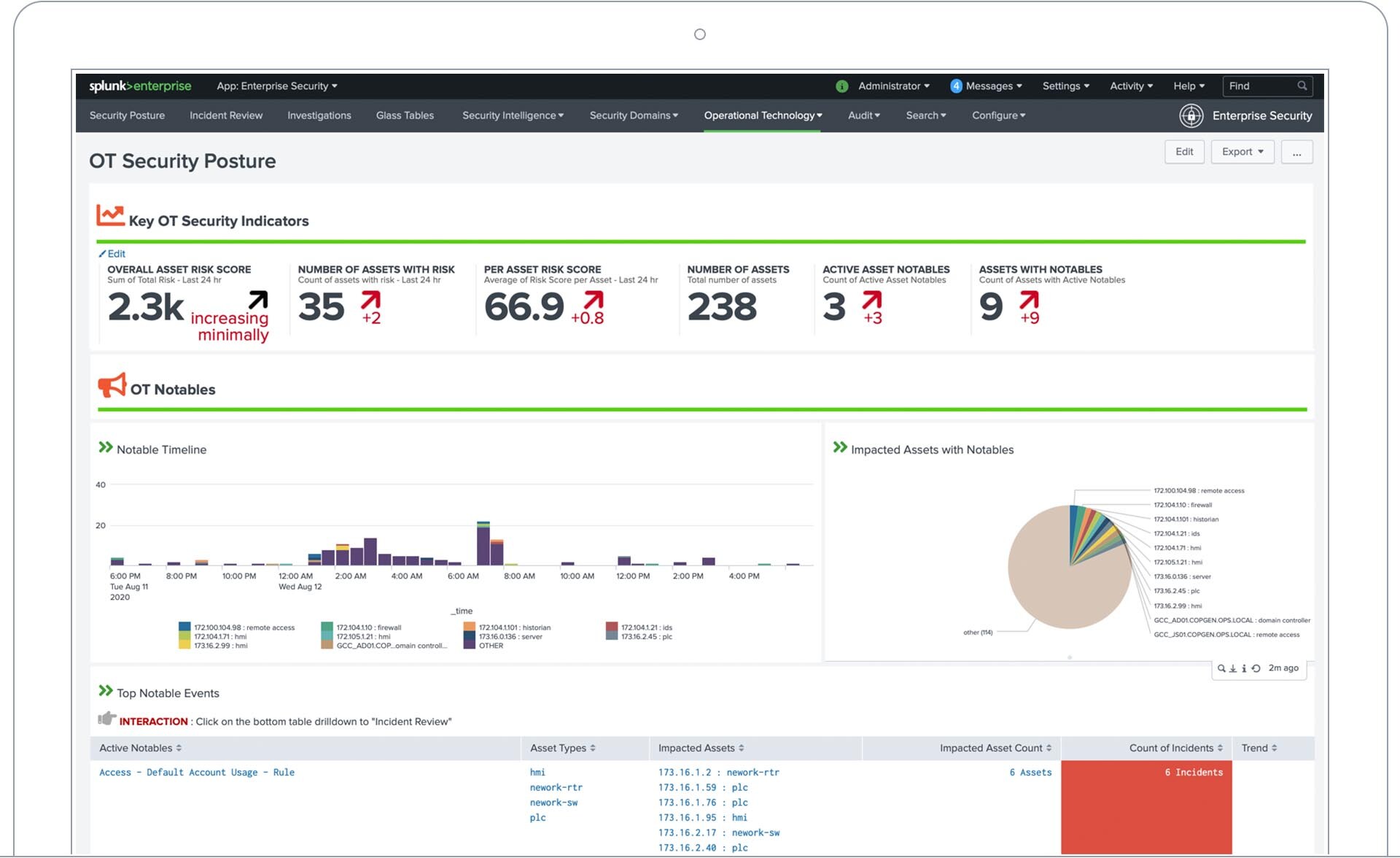 Adaptive, Flexible Security
Use out-of-the-box or custom correlations, searches and visualizations of your disparate data in real time. Get a clear view of your industrial asset security posture so you can act fast and effectively.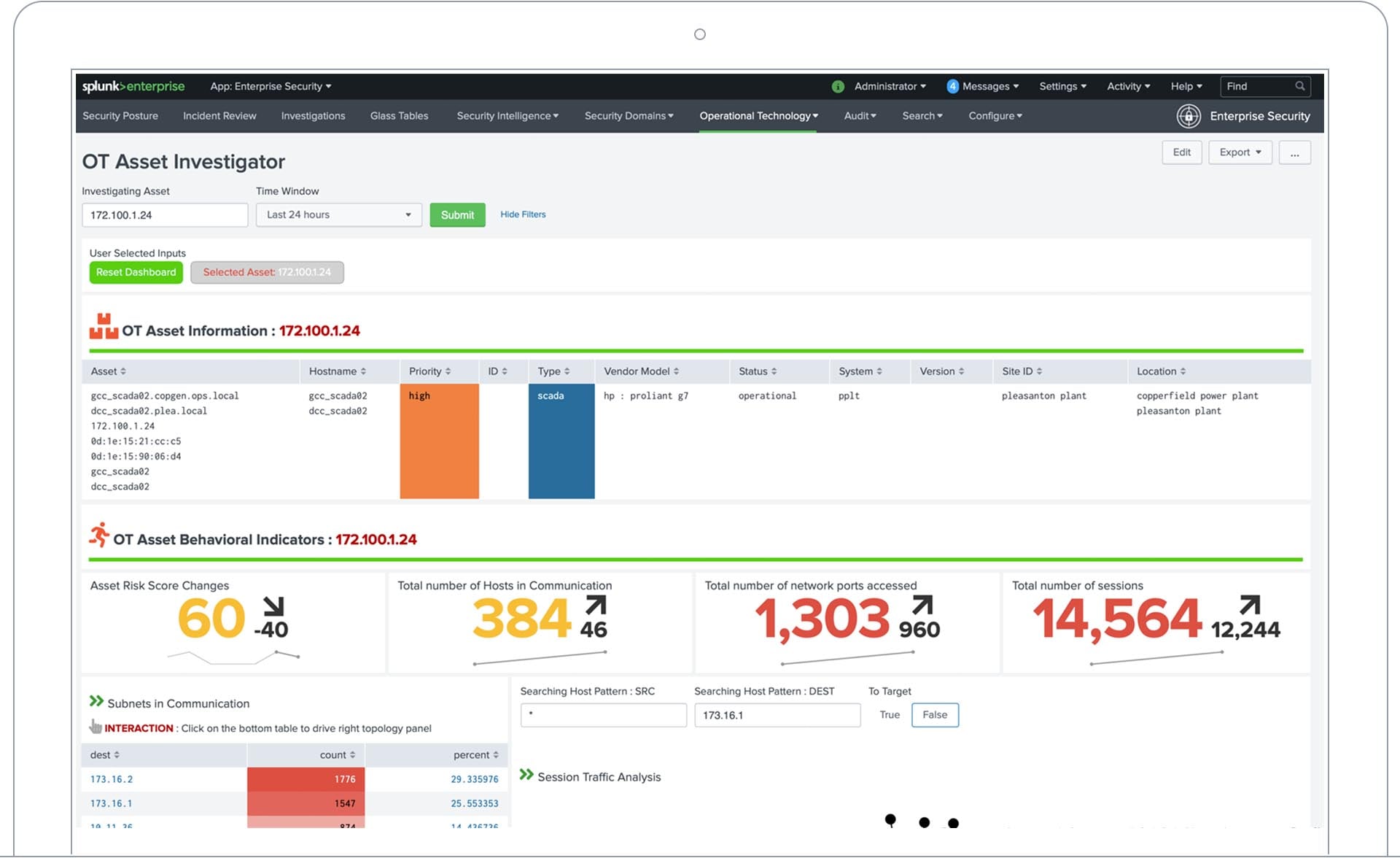 Real-Time Asset Visibility
See OT assets at a glance and understand their status in real time.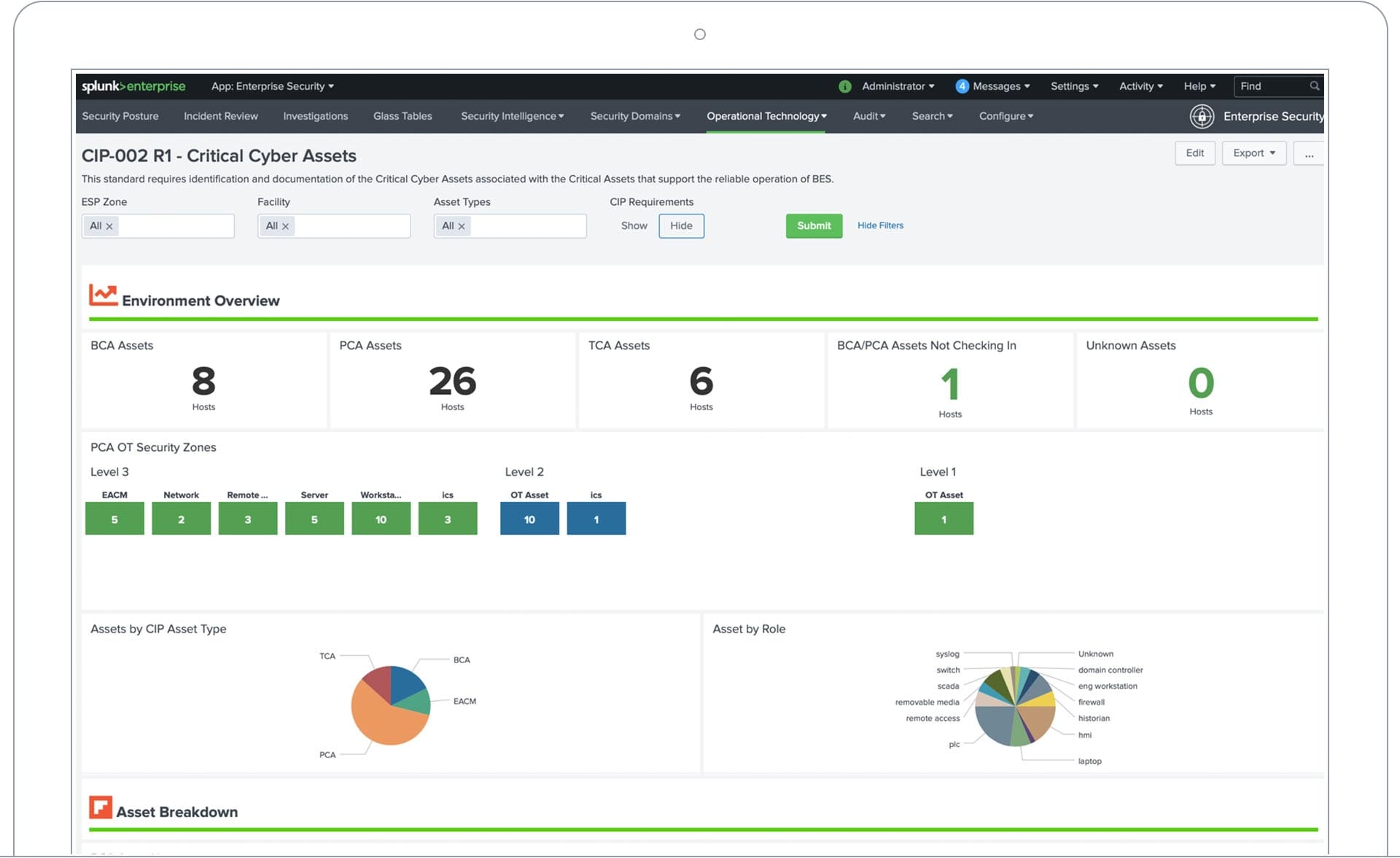 Predictive, Analytics-Driven Threat Tracking
Take your machine data and apply predictive analytics to gain actionable insights. Splunk enables your security team to accurately identify and remediate the root cause of security incidents.


Manufacturing
Optimize overall equipment effectiveness (OEE) with real-time operational visibility across IT, OT and IoT sources
Boost Asset Health


Energy and Utilities
Improve operator visibility and drive machine uptime with a consolidated view of your industrial data
Keep the Lights On


Public Sector
Drive fleet efficiency across your operations to improve margins and better serve your customers
Live Smarter

What can you do with Splunk?