Troubleshoot customer-facing issues faster

End-to-End Visibility

Quickly find latency aross your full stack with full-fidelity, OpenTelemetry standardized data.

Pinpoint issues faster

High cardinality helps find root cause faster across systems and dependencies.
Product Capabilities
Deliver great user-experience by eliminating latency across your entire stack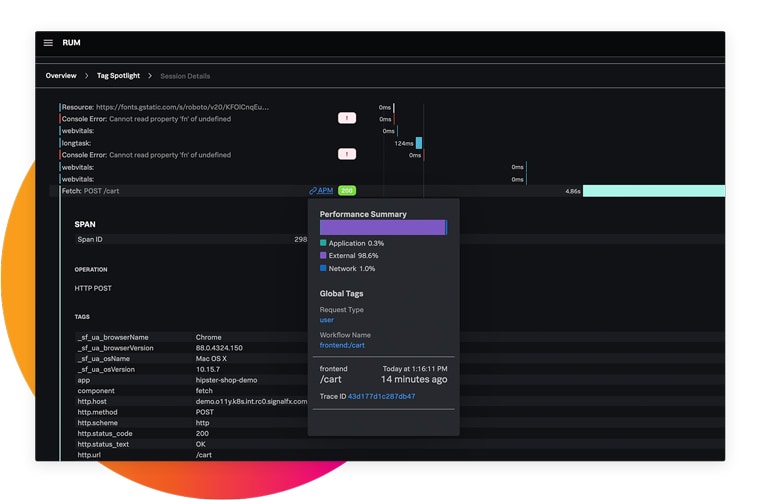 Troubleshoot customer-facing issues faster
Find and fix errors, latency and anomalies from every page, resource, dynamic component and third-party dependency in traditional, server-side rendered multi-page apps and modern, client-side rendered single-page apps alike.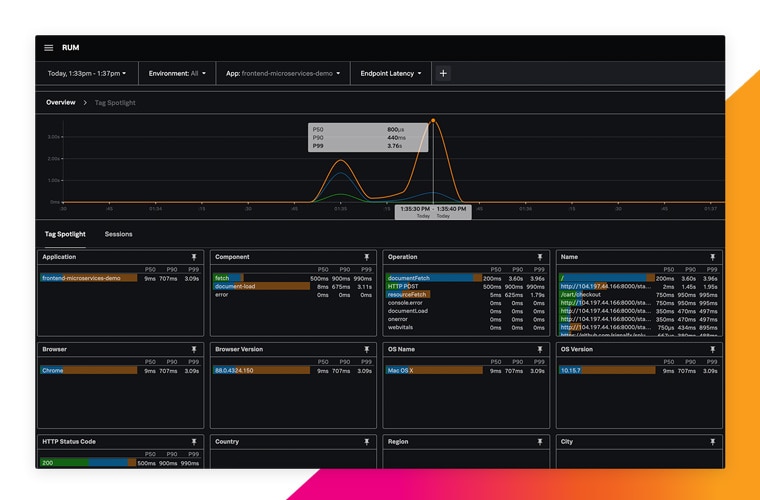 Eliminate latency across your entire stack
Reduce MTTR by identifying and isolating issues faster across every transaction, resource and dependency through full-fidelity ingest, OpenTelemetry standardization and unsampled data stitched together from web browsers through backend services.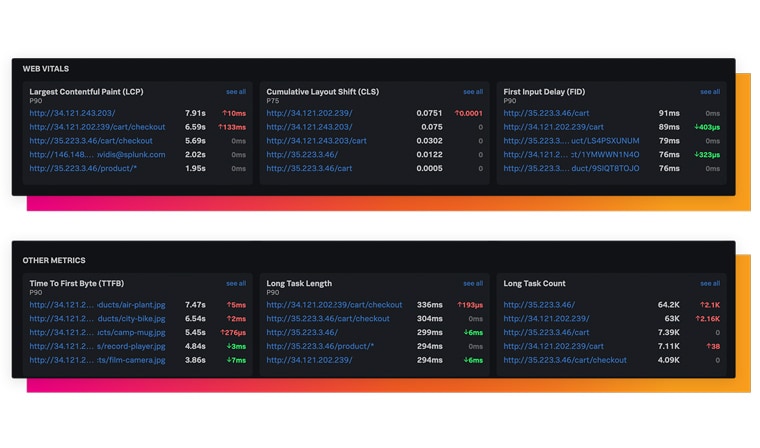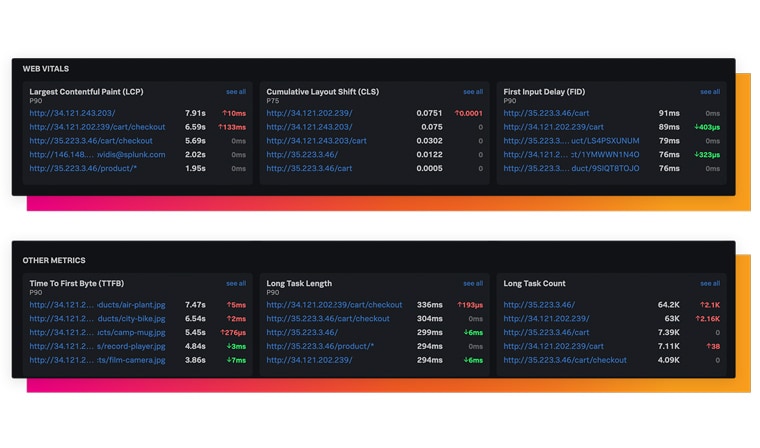 Benchmark and improve user experience
Google's core web vitals help measure and improve your page load experience, interactivity and visual stability. Find and fix impactful JavaScript errors, and easily understand which pages to improve first.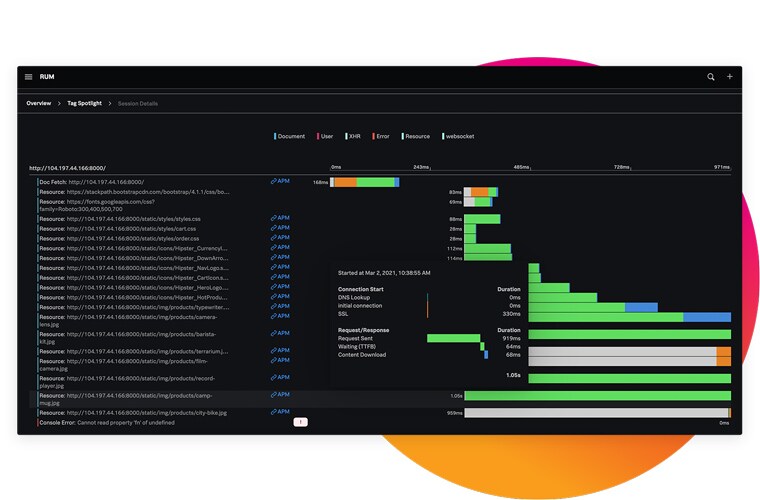 Measure every component and user activity
User activity is tracked by sessions and individual browser-resource interactions, as opposed to page loads. Easily measure performance for modern single-page apps that rely on XHR calls between the browser and various resources.

What can you do with Splunk?