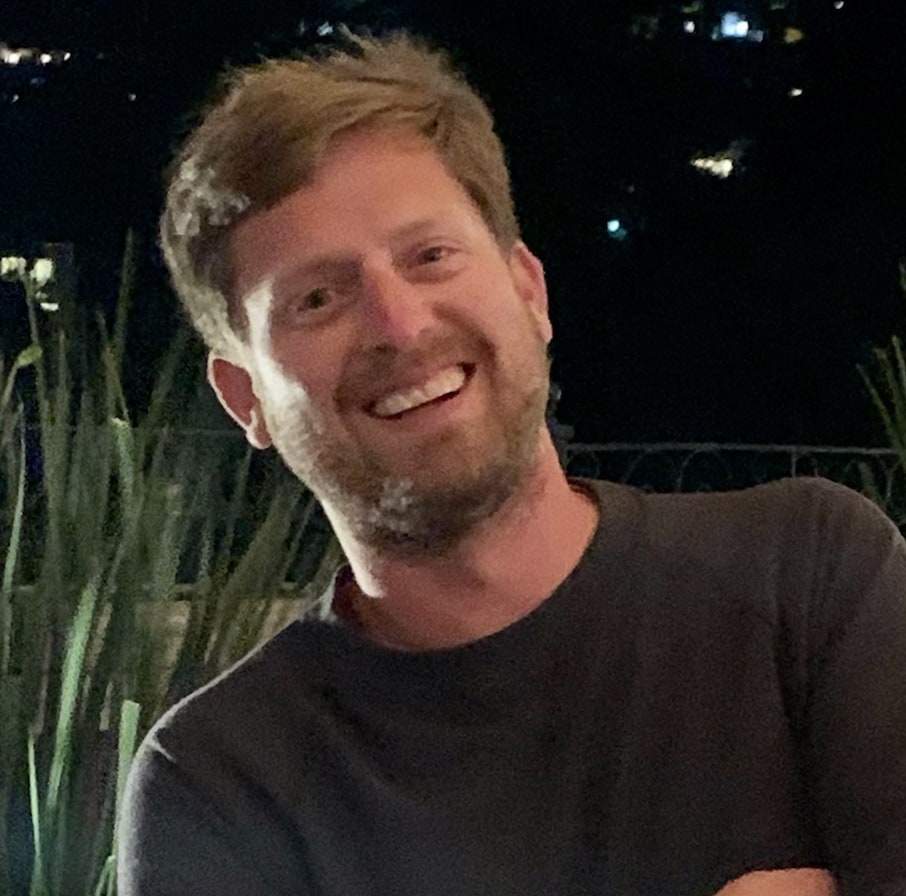 By Stephen Watts October 27, 2023
ITSM, which stands for IT service management, is a strategy for delivering IT services and support to an organization, its employees, customers and business partners. ITSM focuses on understanding end users' expectations and improving the quality of both IT services and their delivery.
In the early days of computers, employees relied on the company IT department for help whenever a computer issue arose. Over time, however, scalability problems emerged as businesses significantly expanded computer infrastructure, giving rise to a formalized service desk — or "help desk" model — in the early 1980s.
---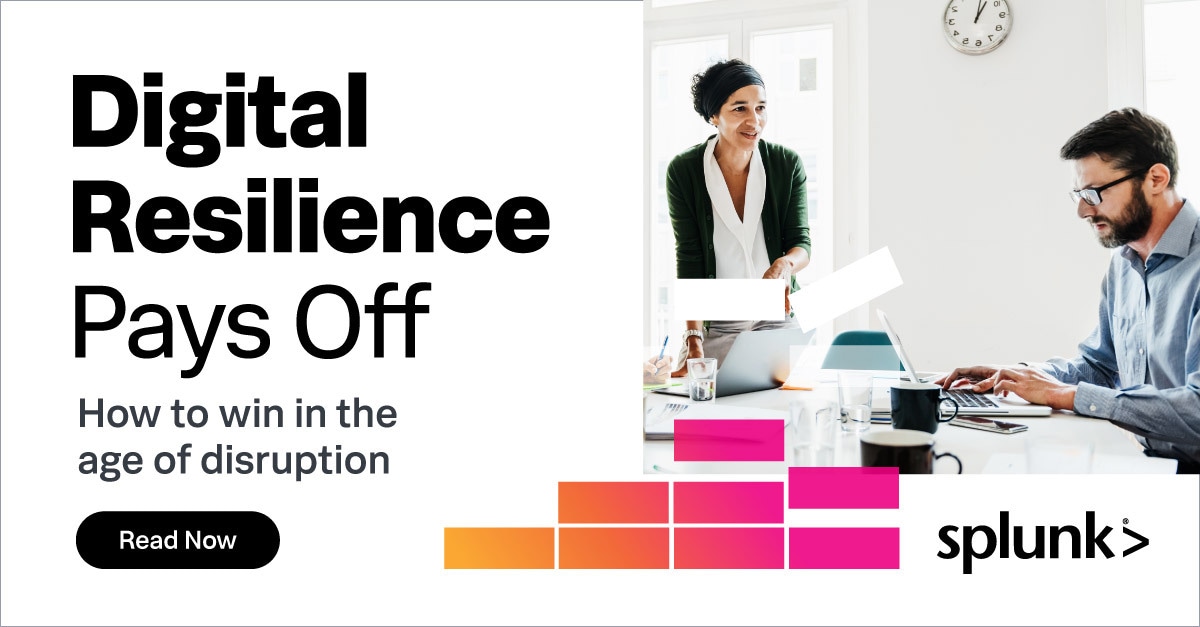 ---
ITIL (formerly known as the Information Technology Infrastructure Library) first codified the best practices for ITSM in 1989, transforming IT service from a reactive to a proactive function that aligned with the needs of the entire business. Although businesses have relied on other ITSM frameworks such as COBIT, Six Sigma and TOGAF over the years, the ITIL framework remains the de facto standard.
ITSM helps organizations become more efficient and responsive by streamlining operations and automating many service requests. By extension, it boosts employee productivity, improves customer experience and results in greater overall user satisfaction — all of which translate to better business outcomes. In the following sections, we'll look at the different ITSM tools and frameworks available, outline the discipline's many benefits and show you how you can introduce ITSM in your business.
Exploring ITSM Frameworks
ITSM frameworks outline the processes and policies for effectively deploying and managing these services. While the most popular is ITIL, other commonly used frameworks include Microsoft Operations Framework (MOF), Control Objectives for Information and Related Technologies (COBIT) and Business Process Framework (eTOM).
ITSM includes dozens of processes as outlined in the various frameworks; ITIL, for example, details 34 practices for managing IT services grouped into three categories. Some of the most common include:
Request fulfillment: Manages the life cycle of all service requests from users
Incident management: Responds to help requests and fixes issues to restore normal service while minimizing their business impact
Change management: Standardizes the procedures for managing all the changes made in IT services
Knowledge management: Addresses how to organize information about IT products and services and makes it available to users
Availability management: Details how to optimize IT infrastructure services, capabilities and support to minimize service outages
Service-level management: Outlines how to improve and maintain a high level of service for clients and meet service-level agreements (SLAs)
These and other predefined processes detailed in ITSM frameworks provide IT with structure and guidelines for organizing and improving their established and new services. Instead of having to develop their own processes from scratch, IT teams can increase efficiency and minimize risk by following a map that hundreds of other organizations have road-tested.
Common Benefits of ITSM
Some of the benefits ITSM brings to IT service and support include:
Consistency: Uniformity of ITSM infrastructure helps businesses to standardize their IT processes and improve the speed and quality of IT operations.
Increased efficiency: By implementing automation and other technology-enabled workflows, teams can eliminate the need to manually perform repetitive, lower-level tasks and simplify processes like ticketing and incident management so they can focus on higher-value tasks.
Service-based incident management: ITSM prioritizes service failure recovery time, helping to reduce the number of recurring issues and minimize their impact.
Reduced downtime: ITSM allows IT teams to anticipate and prevent issues that could cause service or business interruptions and help the business recover more quickly when an issue does occur.
Lower operational costs: ITSM's streamlined processes and task automation reduce the IT team's manual workload, allowing IT to scale operations without over-hiring.
Greater accountability: Service standardization, which relies on documented processes for every type of IT service, creates deep visibility into how IT services are delivered, allowing IT managers to provide consistent and compliant service delivery across the organization.

ITSM vs ITIL: What's The Difference?
While the terms ITSM and ITIL are sometimes used interchangeably, they are two distinct disciplines.
ITSM refers to the way organizations manage their personnel, processes and technology together to deliver their IT services. ITSM encompasses the entire life cycle of an IT service, from its design and creation to the delivery, support and maintenance of the service. This scope incorporates numerous tasks, ranging from planning and managing IT systems, to fixing and preventing IT issues, to managing the IT budget. As such, ITSM goes beyond basic IT support to be a driver of business value.
ITIL is a best practices framework that organizations can adopt to guide their ITSM efforts. It aims to align IT with strategic business goals and needs and create service delivery efficiencies to meet those goals. The current set of ITIL processes, ITIL 4, addresses recent changes in working habits, the popularity of agile and DevOps methodologies, and the requirements for digital transformation. Specifically, it encourages more collaboration, fewer silos and better communication across the organization.
ITIL remains the most popular of the IT service management frameworks and brings organizations a number of benefits, including:
Standardized service delivery, increasing overall efficiency.
Better paths to meeting regulatory compliance requirements.
Elimination of repetitive, manual tasks, allowing IT to focus on creating more innovative, value-adding services.
Consideration of all a service's stakeholders, not just the end users.
An iterative approach to delivering value that allows services to be improved over time.
Although there is overlap, ITSM and ITIL are distinct but complementary concepts. In short, ITSM is a specific discipline, and ITIL helps organizations succeed at ITSM.
ITSM in a DevOps World
Both ITSM and DevOps are ways of creating and managing technology, but on the surface, they seem to take very different approaches. ITSM employs repeatable frameworks and clearly defined roles and responsibilities to bring standardization and governance to the delivery life cycle. DevOps emphasizes speed, agility and breaking down silos in software delivery. Although DevOps adheres to core values like collaboration, transparency and open communication, there is no official document of best practices to guide it.
This has led to some popular misconceptions about what ITSM and DevOps do and how they work — or don't work — together. Some of the most common mistakes are:
DevOps is a replacement for ITSM: A lot of organizations mistakenly believe that ITSM and DevOps are mutually exclusive methodologies. In actuality, support, governance, budgeting and other ITSM functions are requirements of every modern business that DevOps doesn't address.
DevOps is all about automation and continuous development: Practices like CI/CD and automated delivery may be the most popular aspects of DevOps, but it's a mistake to think they are its sum total. At its core, DevOps is about fostering a culture of collaboration, experimentation, learning and blamelessness around a shared goal.
ITSM is too process-intensive and slows teams down: It's true that ITSM relies on process frameworks, but these aren't rigidly applied rules. Frameworks like ITIL are meant to guide, not dictate, decisions so that businesses can quickly understand and organize complex IT processes, ultimately helping teams streamline operations and service delivery rather than slowing them down.
Only big enterprises need ITSM: While large enterprises were the earliest champions of ITSM, startups and mid-sized organizations also need IT structure, and ITSM strategies of change management, configuration management, problem management and incident management offer as much to these businesses as they do to large enterprises.
Rather than choosing a side, organizations should view ITSM and DevOps as complementary practices that both deliver business value. High-performing teams find a way to balance the process controls of ITSM with DevOps velocity and collaboration to maximize the benefits of both.
Tracking Change Management in ITSM
In ITSM, change management is a practice that minimizes the disruption of IT service transition when a change is made to the technology infrastructure. A formal, well-documented change management process keeps all service providers and other stakeholders in the loop and allows changes to be rolled back if they aren't initiated successfully.
ITIL4 defines three types of changes:
Standard changes: A low-risk, pre-authorized change often initiated as a service request that can also be an operational change. After creating or modifying the procedure for a standard change, a full risk assessment and authorization is required.
Normal changes: A change that has to be scheduled, assessed and authorized following a stated process. A local team or supervisor can authorize low-risk normal changes, while major normal changes may require board-level authorization.
Emergency changes: A change implemented as soon as possible and not usually included in a change schedule, which often expedites the process for assessment and authorization so that the change can be implemented quickly. These changes should be subjected to the same testing, assessment and authorization as normal changes, when possible, but scheduling and documentation are deprioritized.
To manage these changes, teams follow a series of clearly defined steps designed to implement the changes without interrupting workflows or surprising users and management.
Under ITIL guidelines, change management usually starts with a user-generated request for change (RFC). The proposed change is then evaluated by IT teams to determine the kind of change, its urgency and where it can be scheduled within other planned changes.
The change is then submitted to the appropriate decision-makers for authorization. Often this will include a change advisory board (CAB) that assesses, prioritizes and approves changes.
If the change isn't approved, it can be updated and resubmitted for approval again at a later time. If the change receives full approval, the release management team then tests, integrates and deploys it. Once it's implemented, the change management team follows up to make sure the change has the desired outcome.
Metrics & KPIs for ITSM
Most ITSM tools track dozens of metrics, but ultimately, data should serve to help IT service managers understand how well their teams are performing. To that end, these metrics are among the most important.
Cost per ticket: This metric helps understand the efficiency of IT service and support. Just divide the service desk's total monthly operating expenses (salaries, tech and facility expenses, office supplies, etc.) by the number of tickets per month.
Customer satisfaction: There often is no better indicator of how well an organization's IT service and support is performing than how happy its users are.
First-contact resolution: This measures the percentage of tickets resolved during the initial contact with the user. Higher first-contact resolution rates strongly correlate to high customer satisfaction.
Technician utilization: This measures labor efficiency and is tightly bound to cost per ticket. High technician utilization usually leads to low cost per ticket, and low tech utilization results in a higher cost per ticket.
First-level resolution: An indicator of total cost of ownership (TCO), this helps reveal the true efficiency of IT support. A Level 1 service desk, for example, may have a low cost per ticket because it is escalating issues to higher support levels, creating the impression that the service desk is very efficient when it's also increasing TCO.
Technician job satisfaction: Not surprisingly, high technician job satisfaction translates to lower turnover and absenteeism, but it also correlates to higher first-contact resolution rates and lower handling times. The net result is lower cost per ticket and higher customer satisfaction.
Mean time to resolve/repair (MTTR): This service-level metric measures in business hours how long it takes on average to resolve an issue from the time a ticket is opened until it's closed.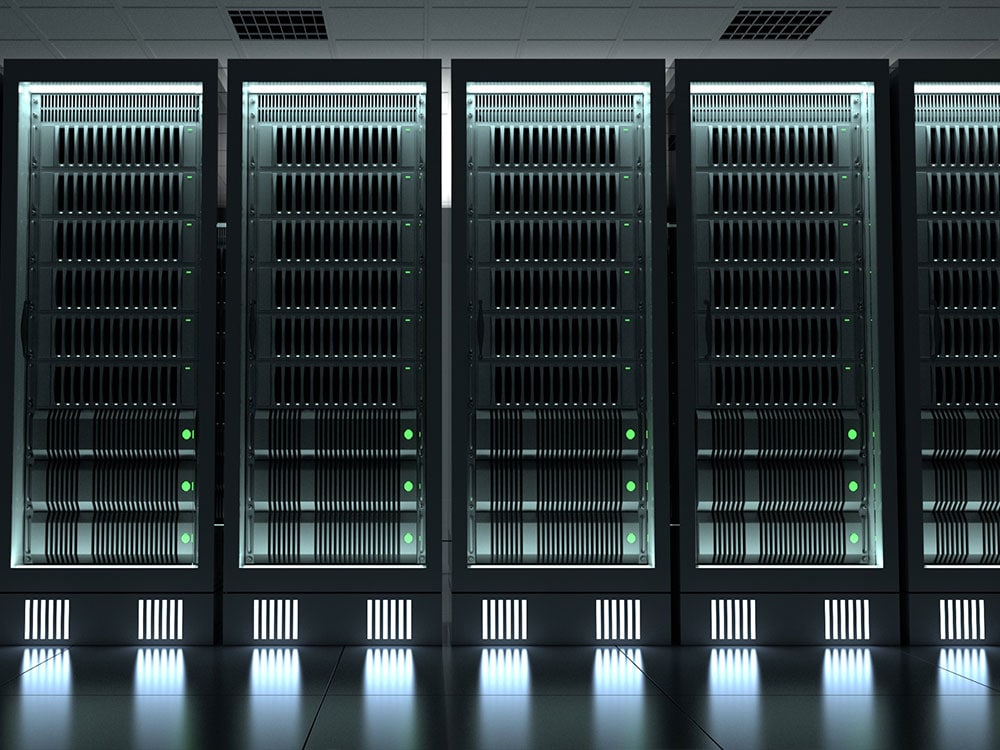 Using Automation and AI in ITSM
Automated workflows and other AI implementations in ITSM offer a range of benefits, including:
Greater operational efficiencies: Automation speeds IT service desk tasks and reduces the amount of manual, repetitive labor for IT operations, allowing them to focus on higher-value activities. The ability to automate these processes also makes service operations easier, as it doesn't rely so heavily on retraining staff.
Faster incident resolution: Common, straightforward fixes such as rebooting a server can be done with the click of a button, eliminating the need for a user to track down the appropriate technician and wait until they're available to help.
Reduced costs: Automation leads to labor savings by reducing manual work and eliminating the costs of correcting human errors.
Better feedback collection: Automation makes it easier to gather user input without IT staff having to spend valuable time directly interacting with them and leading to continual service improvement.
Improved user satisfaction: Automation cultivates more positive experiences for users through self-help options, shorter wait times and speedier issue resolution.
Key Features to Consider in ITSM Software
If frameworks are critical for establishing ITSM processes, ITSM tools are essential for supporting them, going beyond help desk management to simplify IT processes. Software platforms make it easier to discover assets, maintain ticketing systems, track and resolve issues, and uncover opportunities for service delivery improvements. Features will vary across platforms, but at a minimum, an effective ITSM tool will offer the following:
Asset management: Effective ITSM depends on deep visibility into and control of all hardware and IT assets. An ITSM tool should allow you to easily track these assets and manage their configurations, licenses and incidents throughout their life cycle.
Problem and incident management: ITSM tools typically include automating problem and incident management to help IT head off issues before they impact end users. They may also use machine learning to filter out the noise in log and event data, identify patterns in anomalies and suss out a problem's root cause.
Ticketing: Ticketing is still the foundation of IT service, and a good ITSM tool will make it easier to execute project management functions, such as tracking requests and assigning work based on team members' technical experience.
Self-service portal: Some ITSM tools offer a self-service portal that empowers employees to find solutions without directly involving IT. An employee, for example, can request a new laptop without having to wait on hold for an available tech to answer the phone. Self-service IT service provisioning is especially important in DevOps organizations where speed and autonomy are critical.
Advanced analytics and reporting: A worthwhile ITSM tool will allow users to create intuitive, real-time dashboards and run customized reports to help IT understand performance, identify areas in need of improvement and help you create or refine your service strategy. Analytics tools driven by AI/ML can generate these insights in near-real time, giving you a market edge over your competitors.
IT service model ready: An ITSM tool integrated with ITIL or another framework of best practices will allow organizations to more easily implement ITSM.
Organizational needs should always drive the choice of an ITSM tool, rather than a particular feature set. That makes it important to identify the most business-critical service delivery and support processes while also determining where you can increase efficiency, reduce pain points and improve user experience with automation or self-service capabilities.

---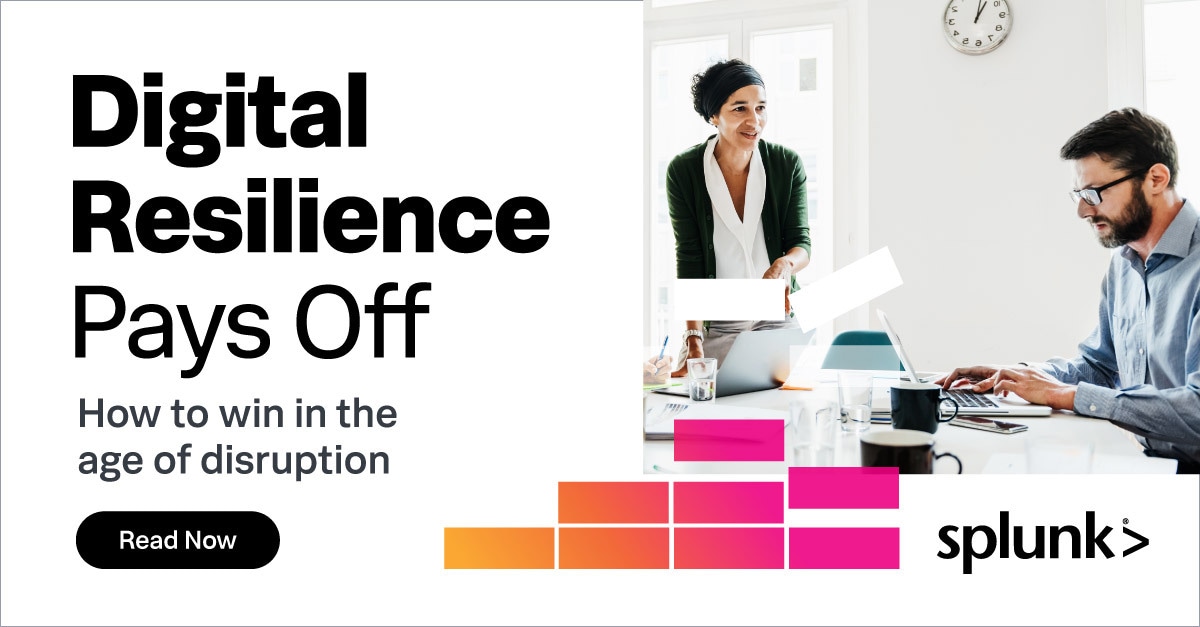 ---
Wrapping Up
IT is the lifeblood of every modern organization. Historically, though, it has struggled to meet the needs of its users due to disjointed systems, ad hoc processes and cumbersome workloads. ITSM brings coherence to IT through clear roles, repeatable processes and automated workflows. The result is more manageable and responsive IT service and delivery. Like any new approach, ITSM requires cultural change, but the value it will bring to your users and your business far outweighs the challenges.
What is Splunk?
This posting does not necessarily represent Splunk's position, strategies or opinion.