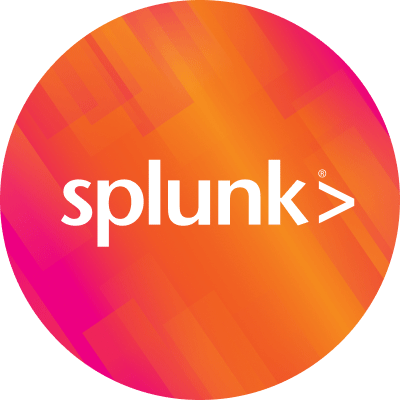 By Splunk February 09, 2021
I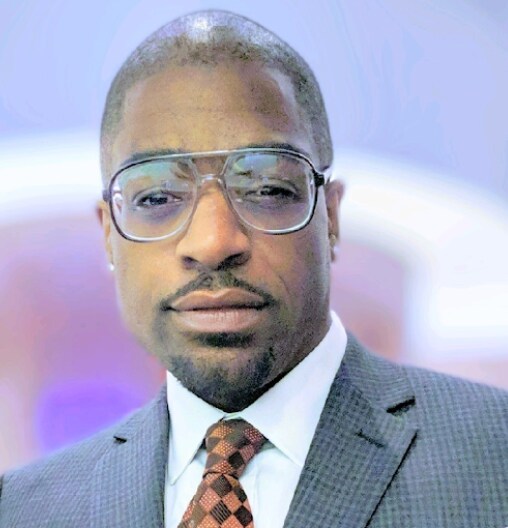 n the latest edition of our "Splunker Stories" series, we meet one of our Regional Sales Managers, Sean P. Hightower.
In addition to Sean taking the time to meet with us, he also was an active participant in our The BEAMs (Black Employees and Mentors) employee resource group recorded panel discussion, "Non-Technical Essential Roles in Big Data."
We sat down with Sean to learn more about the path which led him to Splunk, his perspectives on what "team" means to him, and how he is working with our customers to elevate discussions and accelerate progress.
---
What did you do prior to joining Splunk and how did you end up at Splunk?
My first job in tech started back in 2007 for a telecommunications company. I was assigned to a new sales team focused on acquisitions which offered voice, data, and video services to Chicago small businesses. I was one of two managers hired to expand and build out the new segment. It was through grit and daily determination that I became the door to door top seller.
I also worked with McDonalds where I designed, created, and named the "Rio Crisp Burger," which was the first burger on the menu with guacamole and tortilla strips as a substitute for bacon. It was really cool to see my creation offered at 500 locations in the Chicagoland and Northwest Indiana areas.
Prior to joining Splunk in 2019; I worked at a value added reseller (VAR) partnering with higher education institutions. One of our Splunk sales recruiters reached out to me via LinkedIn, and shared the opportunities and culture here at Splunk. I was initially hired to work with New Logos as part of our Commercial Sales team, but with Splunk's accelerated growth and career development plans; I was able to move into working with our Observability teams thanks to Chris Dyer (one of our Regional Sales Directors) and come February 1st will be transitioning to a Regional Sales Manager position for our Commercial Partners!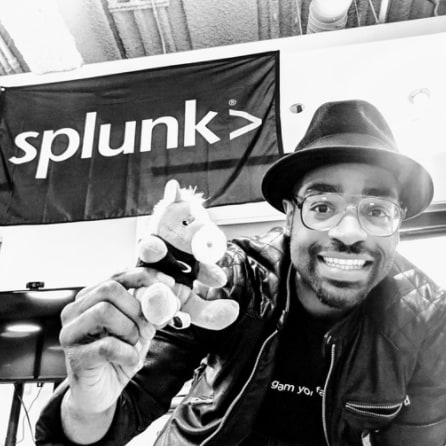 Tell us about your story. What experiences made you who you are today?
One of Splunk's Regional Sales Directors (and my first hiring manager) Jimmy Fulton once provided me this valuable insight:
"You have to know your worth. Stop thanking me! I should be thanking YOU."
This was the first time I ever heard these words, and they impacted me deeply. My manager took the time to tell me I mattered, and this provided a real sense of duty and honor with my day to day work.
I can definitively share that it's because of working here at Splunk that I've been coached, mentored and molded into a successful sales manager. Working here has provided me a strong sense of team and family. I actually feel like I am more "human" with a greater sense of purpose, self awareness and confidence since working at a Splunk. There's such a transformative power of the culture here.
How have your unique experiences and insights made you successful in your career, and at Splunk?
Throughout our lives there will always be people who both believe in and even doubt us. I like to use all forms of feedback as the catalyst for growth and success.
Doing the unbelievable, countering the unachievable, and conquering the impossible is a thrilling feat every time it happens.
Here at Splunk, Christian Smith (our SVP, Chief Revenue Officer) will often speak about the "maniacal seller" mindset and how to "Plan Your Work / Work Your Plan."
Even against all odds, and throughout the challenges this year has provided us all, embracing a resilient mindset has helped me remain focused at all times to be an advocate for our customers and partners alike.
What do you enjoy about working at Splunk?
Splunk truly has a community of talented, smart individuals who all love helping and motivating each other to succeed. As shareholders; we expect a lot of ourselves and each other, but there is true success at Splunk as we have superior teamwork in place, empowering one another to do wonderful things.
Every day I wake up excited to find and create opportunities. We never dwell on situations which don't go as planned, but rather use these as learning experiences for new growth. One of the best things I love about Splunk is there are always opportunities. These may not always be in plain sight, but the joy of Splunk is we are all armed with the tools to succeed, and people who support us.
This is so unique and a very different environment than companies I've worked at in years past.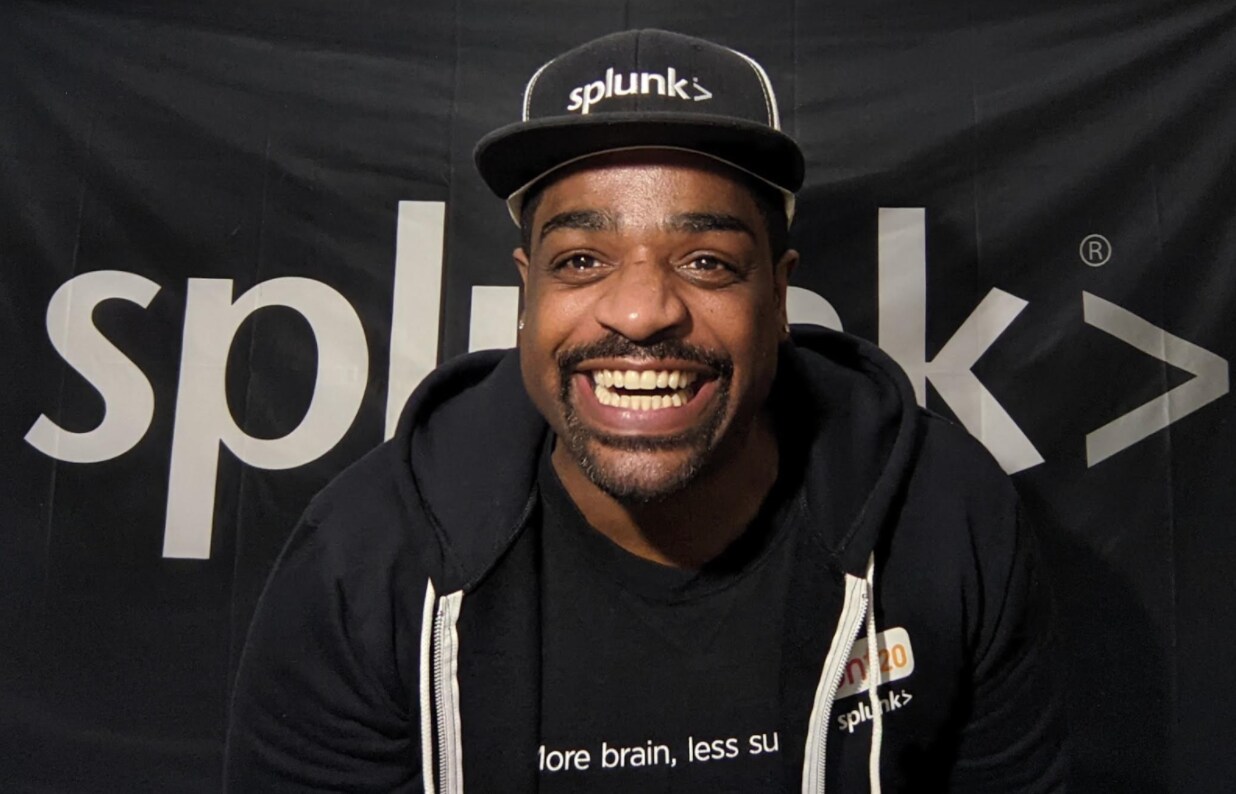 Which Splunk Value (Innovative, Fun, Disruptive, Open, Passionate) resonates most with you?
Innovative and Fun!
I'd be remiss to say that these are not the only values which resonate with me, but having fun while innovating seems to really set the tone for everything we do and live by.
Splunk's vision is "a world where data provides clarity, elevates discussion and accelerates progress." How does your work contribute to this?
Driving outcomes by leveraging data is the core message I take to the market.
Every Splunk customer is unique with different data challenges. When I spend time with customers and partners, I'm consistently working to best understand how Splunk can make their operations BETTER.
Unlike so many other companies; Splunk doesn't have the mindset of a "one and done" transaction, but rather we create opportunities to better understand how an organization uses and values their data. Once I can learn a client's data strategy, I can then see how much of a data enthusiast they are.
I am able to explore so much with customers. Continuous discovery is important. Illustrating the "Why Buy?" provides a multitude of benefits for customers. This helps create those long lasting, champion relationships.
Splunk's mission is to "remove the barriers between data and action, so that everyone thrives in the Data Age." What does this mean to you?
The traditional data center has changed drastically over these past five years, and it's no wonder top data enthusiasts are seeking our technology as we provide 100% visibility through monitoring and observability.
In an era where ANYTHING can happen, it's very comforting to the people I have the pleasure of interacting with. There are no doubts in their mind as we work to help our clients understand the vision behind the Data-to-Everything Platform.
Only Splunk can handle the complexity and uncertainty data organizations experience day in and day out.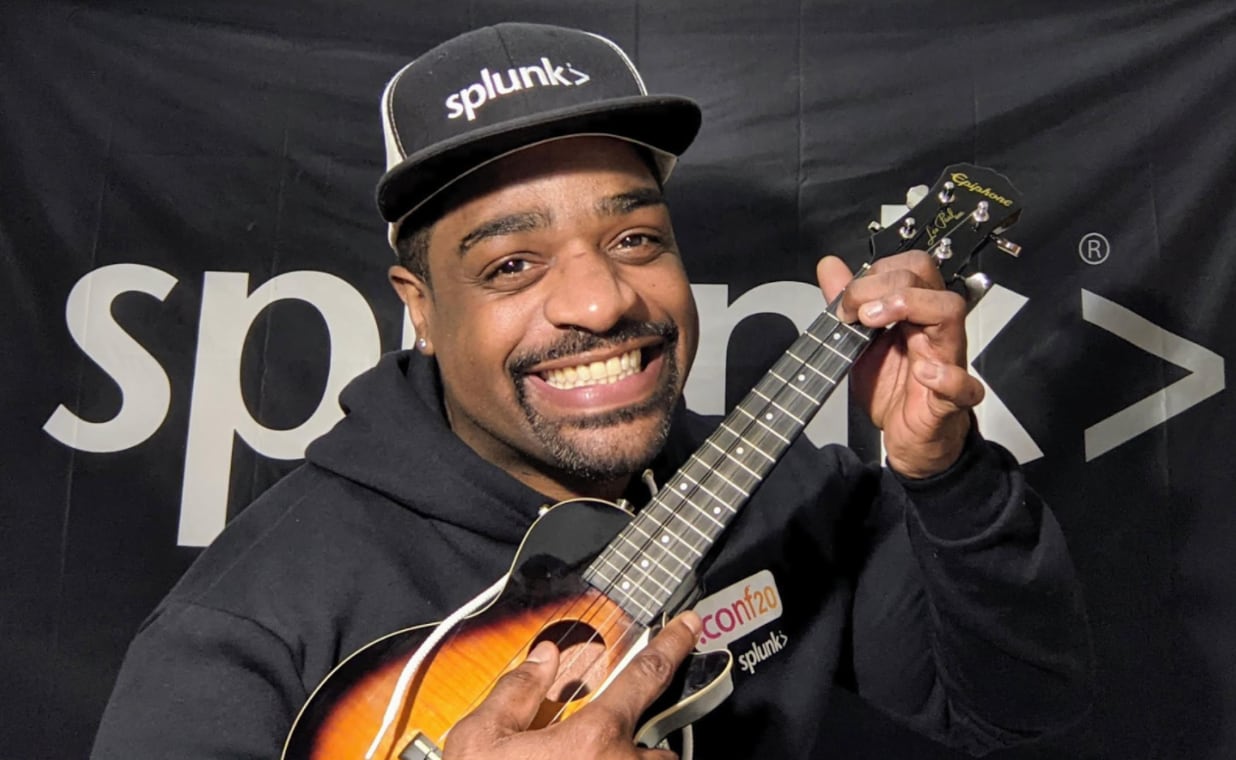 Anything else that you'd like to share that you haven't already?
Splunk is an awesome company to work at! This the only place I know of in corporate America where you are encouraged to actually be your authentic self.
I'll never forget attending my first SKO (Sales Kick Off) and seeing the sea of Splunkers dressed in their favorite corporate tee shirt, hailing from all over the world.
I strongly believe it is our diverse culture which motivates us to do our best. I connected with Antoinette Raines (one of Splunk's GFE Systems Admin's) and was quickly able to familiarize myself with fellow employees who shared the same ancestral background as I did via the BEAMs (Black Employees and Mentors at Splunk) resource group.
Having a 360° view of connectedness provides me a ton of focus. There's an actual sense of belonging here which helps make my identity even more powerful.
What can we find you doing outside of work? Hobbies or interests?
I'm a huge nature fan, and when I was younger even had the desire to become a veterinarian, a zoologist and even a wildlife photographer! Now, I enjoy sharing my love of nature with family and going anywhere and everywhere to film and photograph animals (and INSECTS!) in the wild. I love being part of the Earth and taking into account all the beauty within; whether taking in the sound of the wind howling or watching the movement of the clouds, I'm always down for a meditational moment.
I also have a love for the ukulele, and have connected with some Splunk friends virtually and internationally joking about starting our very own Splunk ukulele band (bringing music to everything!). Playing the ukulele is just one of the ways I am able to share my creativity and meditate while strumming after a data driven work day.
To learn more about opportunities with Splunk please visit our careers page, or click here to find out more about Splunk Sales jobs!
----------------------------------------------------
Thanks!
Shreya Iyer