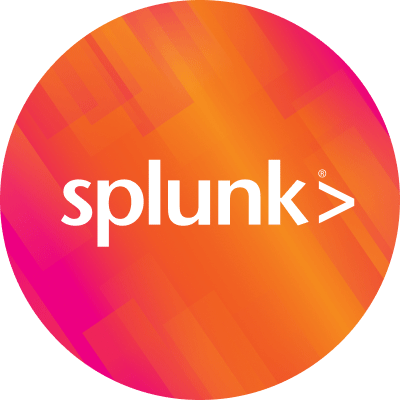 By Splunk August 24, 2020
In our series "Meet the Splunker," we introduce you to team members at Splunk who have been recognized for consistently demonstrating our corporate values. Today, we sit down with Antoinette Raines, Splunk's Systems Admin at Enablement who was recently recognized as being a Splunker who most represents our corporate value of "Passionate." Join us as she shares with us what a day in her life looks like!

---
Can you tell us a little about yourself?
My name is Antoinette Raines and I am a remote employee in Southern California — the San Gabriel Valley (Pasadena area), and I've been working for Splunk for 2 years and 3 months.
What is your current role at Splunk? What does a typical day look like for you?
I am part of the global Field Enablement team as a System Admin. My primary system is Splunk Learning, the Learning Management System for Splunk.
A typical day for me is reviewing the SNOW tickets assigned to me regarding issues that users have in Splunk Learning, assisting other teams with uploading content or making changes to content.
I also archive content in Splunk Learning as well as in the Field Enablement Portal.
Why did you decide to join Splunk?
The culture and how the employees are treated and very engaged.
What project are you most proud of since you started working at Splunk?
Establishing and co-leading the BEAMs (Black Employees and Mentors) ERG.
What are your hobbies? Or what can we find you doing outside of work?
Sewing, riding my bike, or going to the shooting range (I'm a marksman). I also just released a book in October 2019 - Becoming Me ~ The Reclamation.
Get to know more about Antoinette Raines from her team's words below!
"I've observed Antoinette as an incredibly passionate and vulnerable leader in the ERG and BEAMS communities. Antoinette is always willing to have a conversation, ask the tough question, and be incredible in order to inspire action and productive dialogue amongst her peers. I've worked with her as a peer as an ERG Leader as well as on her Million Data Points video at SKO. Antoinette's work as a BEAMS leader is not always recognized, but contributes to so much of the business critical work that ERGs do! Antoinette is an incredible member of our Splunk community and brings her passion to everything she does!"
"Antoinette deserves an olympic gold medal (not just an award) for the amount of work she does across ALL ERGs and not just BEAMs. She sets an example for every Splunker to follow with her allyship and participation. She lives to make Splunk a better place and shows up for work every day. She goes above and beyond for anyone and everyone and is single handedly changing Splunk to be more inclusive and especially for people of color. She is a true inspiration."
If you'd like to join us, check out Splunk Sales Jobs or visit Splunk Careers to learn more about bringing your passion to Splunk.
----------------------------------------------------
Thanks!
Grant Bassett